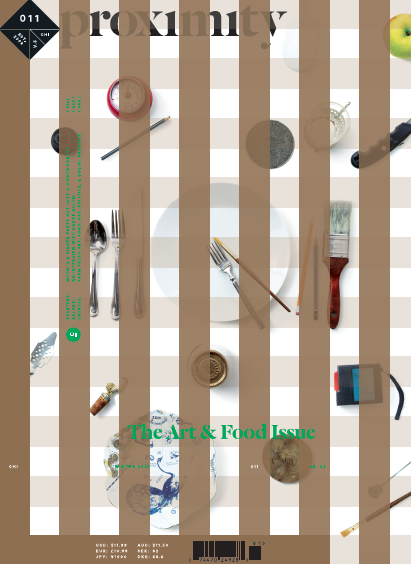 /////// details below:////////
LET'S DRINK, LET'S EAT, LET'S PLAY
A Proximity Art, Food and Radical Hospitality Mini Fest
October 18-20, 2013
@ Co-Prosperity Sphere, 3219 S Morgan Street, Chicago, IL
We are hosting three special events to celebrate the release of the
Food and Art Issue of Proximity. Our three course event takes place at
the Co-Prosperity Sphere which is being turned into a series of
installations and environments each day.
Join us for the potluck edition of Proximity Magazine, wherein we
investigate the intersections of art, food, politics and socially
engaged practices. In this issue we followed our noses and inhaled the
simmering pot of radical hospitality as a strategy for making art. Our
investigation into how the boundaries of art and food have been
blurred, smoothed out and ingested is revealed through the practices
of many local artists, activists and chefs. Our menu offers a survey
of projects that are presented as profiles and discussions about the
role of food in our lives. A veritable feast was found within
Chicago's art ecology, now lets sit down and eat.
LETS' DRINK
Friday, October 18, 2013, 8-11pm
Co-Prosperity Sphere, 3219-21 S Morgan St, Chicago, IL
Admission: $10
Come to our magazine release party and get a hot-off-the-press copy of
Proximity, meet some of the featured artists in the magazine and enjoy
some bread, and alchemical craft beer creations of your own choosing.
Features installations by PREP,Edra Soto, Â Hardcore Craft Beer
presents Alechemy, Bread & Beer and the return of the Hornswagglers!
Complementary beverages by Stone Brewing Company. Other beverages
provided by Founder's Brewing Company & special guest brewers. The
Hornswagglers bar will be coming out of retirement for the evening
serving their signature cocktails.
LETS EAT
Saturday, October 19, 2013, 7-10pm
Co-Prosperity Sphere, 3219-21 S Morgan St, Chicago, IL
Admission: $45 by RSVP Only ( Limited Seating)
Join us at our pop up eatery in the Co-Prosperity Sphere for a special
Prix fixe dinner with Chef Chris Reed from The Rice Table.
When the Dutch expanded their empire to Indonesia, they were enchanted
by the native cuisine it discovered. Excited by this new world of
creative cooking, their appetites increased, and so to the number of
dishes at the elaborate table. Thus began the birth of the Rijsttafel,
which highlights the various delicacies. The Rijsttafel was brought to
The Netherlands, and now this fascinating  culinary event in all it's
glory, can be enjoyed by you — right here in Chicago.
The Rijsttafel consists of a treasure trove of Old World delicacies,
brought to life and executed to perfection. For this special occasion
we have compiled a 12 dish dinner comprised of classical offerings
from the West Java province of Indonesia. This evening is a ticketed
event at $45.00 a seat and includes 2 complimentary drinks provided by
Maria's Community Bar, additional drinks
RSVP and purchase tickets here:Â http://proximity-ricetable.eventbrite.com/
Photography  by Ben Syverson
Beverages curated by Maria's Packaged Goods & Community Bar
Audio selections from: Dj Joe Bryl
Presented by The Rice Table & Maria's Packaged Goods & Community Bar
LET'S PLAY
Sunday October 20, 10:30am – 2pm
Co-Prosperity Sphere, 3219-21 S Morgan St, Chicago, IL
Admission: (Suggested admission $10 per family)
Our LET'S PLAY program is for kids and adults.
At this family-savvy happening, you will find the Kite Collective's
Shadow Forest installation, make visual poetry windchimes with the
Kite Collective to take home, boogie to the beats of a Future Hits
electric set, cross paths with SHoP's portatable Froebelian learning
center, learn more about Be the Change Charter School and play with
Cultural ReProducers. Eric May, a featured artist from Proximity's new
issue, will be serving his signature E-Dogz to attendees. This event
is part of Co-Prosperity Sphere's "Urban Operating System."
///
The acclaimed mixed-media creator on colonialism, women warriors, and the consumerism that pays her bills.
By Benjy Hansen-Bundy on Sat. October 12, 2013 3:00 AM PDT
Wangechi Mutu Photo: Kathryn Parker Almanas
"The power for me is to keep the story of the female in the center, to keep discussing and talking about women as protagonists," Wangechi Mutu said in a video introduction to A Fantastic Journey, her recent exhibition at Duke University's Nasher Museum of Art. For the casual art fancier who happens upon it, as I did this summer, the exhibition was like embedding in Mutu's mind: Black globes of crumpled plastic hang on strings suspended from the ceiling, a looping video of the artist devouring cake flickers on the floor, and triumphant warrior women occupy magnificent collage landscapes on the walls.
Mutu, a Brooklyn transplant via Nairobi, deploys mixed media to grapple with themes of consumerism and colonization, of gender and race—and war. Her large, lush collages draw from images familiar to us, such as magazine photos of bare flesh and car engines, which she transforms into works that are mysterious, beautiful, and somewhat terrifying. Her animated short, The End of eating Everything, done in collaboration with the singer Santigold, depicts a colossal machine/beast/planet feeding on black birds while floating in a vast industrial dead space. In an interview discussing the piece, Santigold praised Mutu for her "explosive renewal" of artistic expression at a time when vapid materialism dominates the popular culture.
A Shady Promise The Speyer Family Collection, New York. © Wangechi Mutu.\
Polyvinyl Records and Joyful Noise Records recently announced the release of Testimonium Songs, a studio album composed by the iconic Chicago band, Joan of Arc, and performed live in Every house has a door's latest performative work — debuting this week in Chicago — Testimonium. Every house is iconic in its own right, tied directly as it is to Lin Hixson and Matthew Goulish's prior collaborative project, Goat Island. While I was grateful for the opportunity to interview Hixson a little over a month ago, I wanted to dig a little deeper into the composition and collaboration present in the musical component of this project. What happens then when two organizations, drawing on two respective aesthetic discourses — rock and roll, and performance art in this case — meet to create something new? In this case, objectivist poet, Charles Reznikov stands at the center for both, creating a platform on which both musical composition and embodied choreography rely. In the following interview I asked Tim Kinsella — a member of Joan of Arc and author in his own right — to talk about his experience creating this record.
Caroline Picard:Â How did you start working with Every house has a door? Were you expecting to make a new album with them?
Tim Kinsella: Bobby and I used to play in another band together called Make Believe and that band toured non-stop for a few years. We acquired a pretty good collection in our van library – a cardboard box under the backseat. Matthew's book, 39 Microlectures, somehow ended up in there and the nature of that book invites rereading. So by the time I went back to school for my MFA at SAIC he was the person in the program whose work I felt the greatest familiarity and kinship with. And we're neighbors. So we ended up bumping into each other all the time and pretty quickly realized that not only did our sensibilities have some commonalities, but some practical eccentricities (is that a good way of saying 'constant travel?') also seemed compatible. The starting point for our collaboration was "falling between two chairs" and it's the only way it could've been. Our band has always failed to be what anyone wants it to be and Every House, though maybe in a more sophisticated way, seemed invested in frustrating and confounding expectations. And the album is essentially a byproduct of the collaboration. I don't know if I'm saying that exactly right, but what I mean is  — and this is true of the entire Joan of Arc discography — the process is determined and the limitations and indulgences agreed upon, etc.  The subsequent record just happens. At the risk of somehow sounding both overly analytical and hokey with earnestness, as far as I can tell, records exist only because the people making them somehow enjoy the process of making them together after agreeing on how to make them.
CP:Â What was your experience like composing new music for this particular project? Was it different from how Joan of Arc usually composes albums?
TK: It was the exact challenge that we were prepared for but didn't know exactly how we would focus. We had been writing longer pieces — an 80-something minute score to Dreyer's Joan of Arc that we had to pull of live; a series of records in which each piece was determined by how long one side of vinyl can be. One record was toured live before it was recorded and then recorded live in the studio with no overdubs and the one before that was made entirely in the studio, showing up the first day with no songs written and no instruments in hand, using only what we found at the studio. So writing in response to particular constraints was already our thing. A few years ago we had a giant and liberating break-through as a band — the realization that our own tastes had very little to do with what might be potentially expressive. Becoming comfortable writing against our own tastes simplified everything. I really just like Bad Brains and Lungfish. I guess I sometimes listen to Bauhaus and Can and Slayer. But I'm not interested in trying to sound like them. I guess people often write songs about their feelings or whatever, but I'm a grown man so I don't really have a sense of what my feelings would be like and even if I could somehow locate them, they hardly seem like a relevant standard of value to me. So it's good for us to have a standard by which we can determine success or
failure.
CP: On the one hand, the album feels like an autonomous project — something that one can sit down and listen to in a living room — however, in the live performance of Testimonium, the Joan of Arc portion is one piece of a longer performative event with Every house. How did that structure come together?
TK: Lin and Matthew are superlatively inspiring in many ways. The structural and formal balance that defines and sustains the tension of Testimonium is a demonstration that daringness and sensitivity are not contradictory impulses. It's been such a privilege and joy to see how they operate and compose. They contradicted my every intuition and in doing so created this thing with some weird Life in it.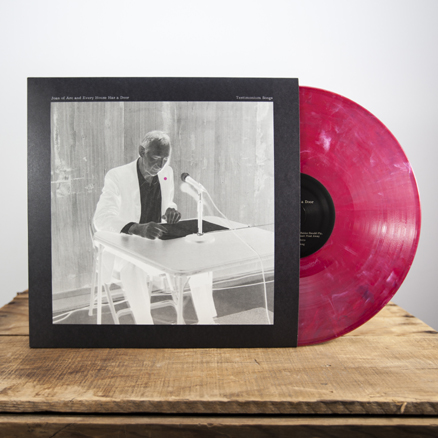 CP: What are you aware of when you're on stage with Testimonium? Does playing live music in a performance context feel different from playing at a music show?
TK: Oh yeah. All the rituals of live music performance are undermined and we love it. The whole catharsis-spectacle is frustrated and maybe we're grizzled old cynics to find that liberating, but I promise that Testimonium will equally frustrate those expecting a rock show as it will irritate those expecting a performance piece. We've done 5 weeks of Joan of Arc regular rock club shows this fall. I just got home yesterday. And I am aware that I internalize certain shortcuts or tricks to keep count. Muscle memory is subconscious and essential — my weight is on my left foot for the 2 and 4 of this song and my hip knocks out on this accent. But the potential promise of a rock show is that everything can blow apart to smithereens at any second. It remains almost constantly on the verge of falling into chaos. Testimonium on the other hand is so controlled. The quiets so drawn out. The blocking so precise. It removes that essential sense of tension and by simply reframing how a band is set up on stage, the entire experience gets broken down to its core components. It's thrilling and perverse while also so simple. And its greatest threat, it might bore you. Nothing in the fucking universe is more boring than watching the rituals of mediocre rock clichés constantly begging to be paid attention to. It's embarrassing for the performers and the audience. But people not interested in seeing their live music stripped of those kind of cliches will find this difficult and maybe even painful. So of course we're taking on a certain kind of associative baggage. But if that's what it takes to draw attention to the usual baggage a rock band brings to performing, we're fine with it. Thrilled in fact!
Every house has a door will premiere Testimonium in Chicago with seven shows as part of SpinOff beginning October 18. Seating is limited for this free event, so please RSVP to guarantee your place.
You can also visit this site to pick up your copy of the Every house/Joan of Arc record, Testimonium Songs, Magenta vinyl limited to 550 hand-numbered copies. "In a departure for the band, these highly structured compositions, developed over a two-year rehearsal period, emulate Reznikoff's poetics by shaping themselves according to a mosaic method – rotating a fixed set of musical units in warping permutations. The lyrics re-invent the strategies of Objectivist poetry, by turns surreal, ordinary, testimonial, and explosive, releasing the undercurrent of emotion in the poems while (almost) never quoting them directly. Beyond collecting the Testimonium Songs, the record has a life of its own, with the contributions of stellar musicians David Grubbs, Fred Lonberg-Holm, Michael Zerang, and Jim Baker, additional vocals by Melina Ausikaitis, and musical material not included in the performance. The cover art was made by renowned Chicago artist Jason Lazurus."

.
This summer I visited slow gallerys' group show, Rehearsal Attire. It was an exhibit about painting and something about what slow's Director Paul Hopkin said has stuck to my ribs. Hopkin talked about how many Chicago painters created flat canvases, with a picture plane that stands parallel to the viewer, suggesting this predisposition might have something to do with our immediate landscape — the way we live in a flatland, on urban streets crowded with buildings. By comparison  Southwestern painters are prone to pictures with expansive skies and topographical landscapes  stretching indefinitely out. Hopkin admitted that conversations like that — about horizon lines and abstraction — led Fischer and Hopkin to organize Rehearsal Attire together. In this case, however, landscapes were not expressly present, nor limitless topographies. Rather, Fisher's abstract paintings hung alongside Meg Duguid, Mindy Rose Schwartz and Charles Fogarty. Duguid disassembled a wall in the gallery and packed it in a suitcase. Fogarty removed a wall from his studio, on which he had painted a gingham cloth and re-situated it inside slow, beside a pile of campaign-like baseball hats that read "LUNCH". Mindy Rose Schwartz sculpted a figure out of plaster cast with an unprimed, and partially stitched canvas face; in another work a delicate series of hoops reach off the wall at variant angles. Between the hoops' bounds, flowers and thread weave in abstract, figurative compositions. I was drawn into these works with many questions — questions about limits, deconstruction, assembly and abstraction, questions that brought me to Andreas Fischer's studio, where we discussed his approach to painting, and how Rehearsal Attire came about.
Caroline Picard:Â How do you think about horizon lines in paintings? Can you have multiple limits operating at once in the same piece?
Andreas Fischer: Things like horizon lines and spatial boundaries come from  conventions embedded in the images I have been using.  The starting points for all of my recent work are what I would call conventional everyday image types -the kinds of images that are so present that they often get taken for granted or ignored.  At the same time, though, they have a problematic status because they are completely  contested territory even though they might look stable.
On  one hand I am using various aspects of the conventional states of these images, which are socially determined. On the other hand I am  materializing a reaction by trying to reconstruct these images, which I see as an example of how any individual might react. So, yes there are definitely multiple limits and they are directed by moving changing negotiations that I see as a kind of intersection of one idea of what is social and another idea of what is individual. Painting in this sense is a kind of materialization of reception or reaction — action painting in a sense, but not as a statement — maybe more like the way an electronic instrument might monitor a changing environment.
CP: Wait — that's exciting. How is a painting like an electronic instrument? Is it responding to you or the viewer?
AF: Well, I think of painting as decidedly not static and that is a big reason I am interested in it.  I do think that so called fixed images are different from what we more clearly accept to be in motion.  Paintings are moving perhaps more slowly and can be understood as attempts to visualize actions in a heightened way.  Literally and chemically paint is  moving and changing over time from the moment pigment is ground, through the gesture of applying paint, to the drying; shrinking; aging and cracking that paint undergoes over time.
More importantly, though, a painting is an  action or gesture that begins to happen under certain circumstances and changes as the context around it changes. Our perceptions and interpretations of paintings change as the changing chemical compounds intersect with worlds that are always trying to figure themselves out. In this sense painting is like an electronic instrument in that it is a kind of sensor and feedback system that outputs interpretable data as the world moves — the meaning of the painting (or its output) changes as the stuff around it changes.
I am interested in the act of painting as a way of thinking, sorting or  diagnosing.  Both painting and electronic instruments come into being in a sense because of what they need to be able to do with their environments.  Electronic instruments are programmed to track, calculate, and relay data based on socially developed criteria or perceived need.  Maybe we do a version of this too as individuals  and if so I think painting is likely a materialization of this kind of reflection of a larger social environment.
CP:  How do you think about the logic of a single composition? 
AF: The operating functions for composition and formal relationships for me are negotiation and process. In a sense each work is compositionally and formally its own activity. The kinds of reactions and procedures that an image seems to provoke on a given day especially as these bounce off of different patterns of thought and expectation floating around in the world vary quite a bit. This part of the operation  is not a logical progression — it is more preformative, maybe a bit like the way a player responds to the action in many kinds of sports.
CP: But in that case are you playing against yourself? Like a soccer player bouncing a ball against a concrete wall with static, physical and predictable qualities? Or do you feel like the canvas/paint/medium brush are less predictable and somehow capable of responding to you, like — say — another player on the field?
AF: I definitely experience it as the latter.  What I was thinking about was the way a body navigates and responds to various barriers and desired outcomes in real time — the spontaneous interaction of it all is so much like the act of painting for me.  Maybe the ingredients of painting are not quite like another player, but more like the entire context of the game.  So yes, the medium is not predictable for me.  If I could control it I wouldn't paint.  Furthermore,  I suspect that I am deciding or acting and reacting coextensively with social interactions I have had or might anticipate having in the future.  I think this is where the distinction between  what is social and what is individual falls  apart in an interesting way because each of these determine the other and maybe there is not really even a distinction in the end.  Maybe we are really post-individual.
CP:Â How did your recent show "Rehearsal Attire" come together?
AF: Paul Hopkin and I have been talking about doing something for a while and when we started to think seriously about what a project might look like we started trying think of way to  acknowledge conversation as a generative tool. I was making work that was in many was the product of specific conversations I was having with a few people and was very interested in a group show as a way to extend that dialogue.  I think Paul had been on that page for a while before we started working on the project.
Much of art history is really the act of watching very particular materialized conversations between a surprisingly small group of people. One could argue that the real content of much art is the function of conversation or relatively intimate social interaction. I wanted to start acknowledging my work as a set of  indexes of  lines of conversation.  I wanted to take that system  into a gallery and mix it with a different group of people  having different conversations so that one conversational context would bounce off of a few others to see how they would co-mingle and resisted each other.  There are so many amazing ways that groups or specific conversations out in the world intersect with other groups.  There is something fundamentally fascinating about a semi closed circle bumping into another semi closed circle.   That vibration, that negotiation is incredibly exciting to me and has been a huge motivator for my work over the last several years.
CP:Â How do you see that fitting into the more general dialogue of painting at the moment?
AF: I see a great deal of coolness of one kind or another in painting right now. I might be interacting with that characterization in the sense that, even though I kind of love much of the work I would characterize this way, I am much more interested in a state of being thoroughly tangled in the messiness of thought, struggle, material, and process.  I am probably not anything like cool in my interaction with painting.  I think I embrace a kind of sloppy affirmational complexity that has more of a diving-into-the-muck quality to it.
CP:Â How do you think about deconstructing frames? Is that something of interest to you in painting?
AF: I love deconstruction and the expectation that it will yield different layers of meaning. But I don't think of my work in those terms right now. I think the negotiations that I see the work enacting are more like a struggle to bring things together. There is the familiar idea about early modernism that at a certain point painting became more opaque, more interested in its own materialism as a way of enacting skepticism toward unified illusion and its ability to function as a vehicle for certain idealisms, perhaps dangerously so. This is a way of seeing materially oriented painting as engaged in negation, criticism or the act of taking apart to an extent. Now that the idea of a unified illusionistic painting is historical and the more usual way for painting to function is through assertions of materialism over illusion, I think materially active painting has executed one critical task that maybe does not need to be rehearsed as insistently anymore meaning that materialism is a kind of free floating signifier that can attach itself to a much wider range of potential functions.  The range of possibilities for material activity has opened  up.
One of the possibilities can be a link between opacity and the act or struggle to form an image or to produce rather than take apart. Painting can be expected to  create a narrative construction relative to images we know to exist or not. For me the act that is most important is the act of framing in a sense, or getting an image to grow and take shape inside a frame, on a surface, or within a field.  In that case when we watch a painting we are watching something grow.
CP: One of the things I often struggle with in abstract painting is how to understand the meaning, or what is at stake in a given work. Taking what you said into account, I wonder if this idea of emergent order (is that an accurate paraphrase for "getting an image to grow and take shape inside a frame") is at the heart of the matter. Namely, whether or not a painting succeeds and/or fails at that — whether it makes the pursuit of that order interesting, and — if you'll allow a sentimental tone — heartbreaking (again, because it succeeds, or almost succeeds)?
AF:Â I totally agree with what you are suggesting at least in terms of how I would like my work to live or die. Â Heartbreak could very well be a part of it all.
I like that you use the term emergent order as well.  I understand that to be a bottom up kind of growth based on a kind of exchange and growth where no one entity is in charge, is designing or directing the process or even knows what is going on, but great innovation or development takes place anyway.  I think social interaction that flows beyond individual intent or understanding (or maybe just determines it in the end), but operates none the less is totally fascinating and it might be that many kinds of paintings are symptomatic of this kind of function somehow because they happen through a group of impulses, gestures, thoughts, urges, curiosities that just move around an individual  kind of unknowingly.  There is an argument about Cezanne, for example that his supposedly individualistic innovations in paint handling are really just marks that anyone could make, which means that Cezanne is not an old fashioned modernist genius, but a kind of repository of commonality and his brilliance is really in his assertion of a shared, common, everyday kind of simple mark that anyone could make.
In the end if all of these interactions somehow reflect something valuable  then they work.  And as you suggest, maybe if this kind of thing is true then it establishes a different way for painting to function than relying on what we might have called meaning in the past.  Maybe it is not really about the question of where or even if it ends up, but a kind of empathetic struggle to move toward something.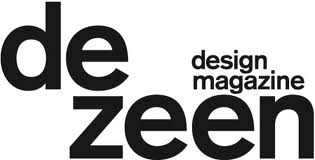 In the first of his monthly columns for Dezeen, V&A senior curator Kieran Long argues that today's obsession with authorship and celebrity "leads to serious imbalances in the way we see design in the world" and calls for an overhaul of the way design is curated in the twenty-first century.
Long, who was an architecture journalist before being appointed to curate design, architecture and digital at the V&A last year, points out that museums like the V&A focus on handmade, one-off objects at the expense of the mass-produced, anonymous objects that predominate in the real world. "The museum is more or less silent on the era of extraordinary Chinese manufacturing we are living through," he says.
Below he sets out "95 Theses" for contemporary curation, including provocative statements such as "Ugly and sinister objects demand the museum's attention just as much as beautiful and beneficial ones do" and "Museum curators have as much in common with investigative journalists as they do with university academics".
---
Every morning, on the way to my office, I pass a sign that reads: "Whatever thy hand findeth to do, do it with thy might." At the Victoria & Albert Museum, the building is always telling you to do something. The didactic, Victorian and Edwardian decoration asks you to pay attention to nature, to design and manufacture, to the provenance of objects, even where your food comes from. But this particular sign is deeply serious in its upper-case, gilded typeface. It can be seen only by V&A staff, and most often by the people who empty the bins in the service road at the back of the museum.
As a motivational slogan, it's espresso-strength, but it also betrays an emphasis at the V&A on the handmade, the artisanal and the one-off that design institutions, the media and designers themselves share. An object that an artist's or craftsperson's hand has touched has far more chance of making it into the V&A's collection than something mass-produced or anonymous.
In our China gallery, for very good institutional reasons, there are no contemporary, mass-produced objects. The twenty-first century is represented by artisanal glass and works of conceptual furniture design: the museum is more or less silent on the era of extraordinary Chinese manufacturing we are living through. Dezeen has a similar emphasis: while the site is catholic in its tastes, the anonymous, the mass-produced and the semi-designed are suppressed in favour of the work of a fairly coherent group of designers.
There are all sorts of pretty reasonable explanations for this. The most banal is, of course, that star designers are click bait: celebrity matters, especially in the media. On the other hand, some might argue that designers' work is simply better than the anonymous manufactured stuff that surrounds us. It's easier to love the milled aluminium monocoque of Jonathan Ive's Macbook than the awkward black plastic housing of a traffic light.
The emphasis on the authored leads to serious imbalances in the way we see design in the world. In future months, I will use this column to try to broaden the conversation about what design is, to try to move beyond a myopic interest in what designers and architects do, toward understanding what their work tells us about the world we live in. The others writing here (Sam, Alexandra, Justin and Dan) are all much better at this than me: I'm looking forward to reading their work. read more