This week on the podcast: Duncan, Richard, and Jason Dunda talk to a cast of thousands led by Jen Delos Reyes!
Jen Delos Reyes is an artist originally from Winnipeg, MB, Canada. Her research interests include the history of socially engaged art, group work, band dynamics, folk music, and artists' social roles. Hear it all right here.
If you want to revisit costume convos again, Jeriah Hildwine discusses the dress of personas in every day (art) life:
Of course Halloween has just come and gone, and that is the first thing most people think of when they hear the word "costume." Costume, though, plays an important role in many aspects of life, including art. The word costume can be used to refer to any article of clothing or manner of dress. Usually, though, it implies something outside of the everyday. Depictions of historical costume is an important aspect of art history, whether it is the significance of the color of the Virgin Mary's dress in an icon, the meaning of the steel gorget in a Rembrandt portrait (e.g. the one hanging in the Art Institute), or the absolutely pippin' fur collar in Albrecht Durer's later self portrait (as well as that prison striped number with the lace on sleeves in his earlier one).
Get the skinny on art happenings of late via Edition #18 of Dana Bassett's "What's the T?" with costume awards and much much more…. 

New dispatch from Bloomington, Indiana courtesy of August Evans. Evans writes about  Bobcat Goldthwait's recent visit to IA, and the connections between Goldwait's film, God Bless America, and Lolita:
I was reminded of this particular exchange during the Q&A session following the film, when Goldthwait, in response to a question as to his rationale behind casting Barr as Roxy, said, "When she came in to read, she didn't play it too vampy. Other actresses were sexy, coquettish, doing the Lolita thing. Tara was wearing overalls."
Monica Westin interviewed Dieter Roelstraete about his latest curatorial project; it opened this Friday at the MCA:
Only the second exhibition at the MCA organized by Senior Curator Dieter Roelstraete, The Way of the Shovel, opening tomorrow, takes as its basis Roelstraete's ongoing observations about the centrality of the language of archaeology, archive, and history to art discourse over recent years. Spanning a wide grouping of artists and mediums (though, not surprisingly, focused in particular on photography and video), the show is ambitious conceptually as well, attempting to cover work that challenges histories, creates its own alternate histories (with starting points ranging from Robert Smithson to histories of Chicago), and takes up the tools and practices of archaeology both metaphorically and literally. I spoke with Roelstraete the week before the show opened about the archaeological imaginary, artistic research, Freud, and 9/11. 
Mark Sheering wrote about where Fish Mongery and contemporary art intersect:
To respond to the art world with a fish may be a surrealist gesture. But to respond with an entire fish counter, complete with fishmongers in white boots, ice and creative displays of the seafood itself, is surely pushing the 20th century genre to breaking point. Such is the effect of the so-called Centre for Innovative and Radical Fishmongery, spotted in public at Sluice Art Fair, London, late October. Amidst the plentiful art for sale, the wares at CIRF included a scrambling pile of langoustine and a sinister-looking hake chewing on a lemon. The artist behind the project is Sam Curtis who came to fishmongery by chance in 2006. A part time MFA at prestigious art school Goldsmiths necessitated finding work. By strange twist of fate, he found an opening on the fish counter at luxury department store Harrods.

We closed the week out with a list of endless opportunities — this one leaned heavy on teaching positions, though there is also a travel grant and a call for papers about European culture.

1. School Director and Professor of Art, Art History, or Graphic Design at Portland State University. Review of applications begins December 1, 2013; position is open until finalists are identified. 
The School of Art and Design in the College of the Arts at Portland State University invites applications for a Director of the School and Professor in any one of the fields of Art Practices, Art History, or Graphic Design. This is a tenured, 1.0 FTE, 12-month position, commencing fall 2014. The Director will provide creative leadership and vision as well as administrative oversight for a burgeoning School of 20 full-time and 70 part-time faculty, 32 M.F.A. students, and approximately 1100 undergraduate majors, while supervising 4 full-time and 7 part-time support staff and administering a budget of over $4 million. Comprised of Art Practices, Art History, and Graphic Design, the School seeks a dynamic Director to build cohesion among these areas; spearhead program assessment and strategic long-term planning initiatives; manage resources and, working with the Dean of the College of the Arts, help obtain additional resources; enhance facilities and/or improve ways to utilize current facilities; and represent the School energetically within the larger cultural community. Recently grown from a Department of Art, the School is poised to expand the unique potential of its interdisciplinary opportunities as well as possibilities for continuing community engagement. more info here. 

2a/2b. Colgate University seeks Art Historian and Studio Art, Photography Professor:
a. Art Historian—Kindler Chair in Global Contemporary Art: Full-time, Associate or Full Professor, tenure track

Develop and teach an array of undergraduate courses in transnational and global art and art institutions since 1970 in a coordinated art history and studio department. The candidate's research focus should be relevant to the shifting terrain of contemporary art and in particular to the interaction of aesthetic and cultural ideals across boundaries. Regular teaching contributions include an annual course in the development of art and theory since 1960 as well as participation in all levels of the curriculum. Responsibilities also include senior thesis advising and participation in Colgate's interdisciplinary programs, including the Liberal Arts Core Curriculum. Five-course load. Colgate's planned Center for Art and Culture will offer important opportunities for pedagogical, curatorial, and scholarly collaboration…go here for details

b. Studio Art, Photographer. Full-time tenure-track position at the assistant professor level in the Department of Art & Art History, beginning fall term 2014.

Teach beginning and advanced courses in photography as a studio practice within a joint studio and art history department equipped with both analog and digital facilities. Additional responsibilities include annual participation in the introductory studio course that spans theory and practice across artistic media, annual supervision of senior projects, periodic supervision of the department's senior project sequence in studio art, and regular contributions to Colgate's interdisciplinary programs, including the Liberal Arts Core Curriculum. The candidate is responsible for oversight of the photography facilities. Completion of the MFA is expected prior to or shortly after the date of hire. Five course load. Information here.
3. Open Books Seeks Teaching Artists for ReadThenWrite: 
We're looking for experienced educators to join our team as Teaching Artists for our ReadThenWrite program in the winter and spring of 2014. Teaching Artists will facilitate 8-12 week reading, writing, and publishing instruction for teens at schools across Chicago. Interested candidates should view the job descriptionand RSVP for the December 5th info session.
4. Â Journal of European Popular Culture 6.1 (late 2014) :Â Call for Papers on Gender and Sexuality in European Popular Culture
The field of gender and sexuality studies in European popular culture is, unsurprisingly, vast, yet research is often focused on Anglophone culture, encompassing the UK and North America, rather than taking a more trans-European approach. In an increasingly globalised society we consider that there is a need for discussion of Anglophone and non-Anglophone European popular texts to be infiltrated into British academic work.
This special issue of the Journal of European Popular Culture, due to be published in late 2014, will provide a timely snapshot of the rigorous and exciting scholarship currently being undertaken in Europe which deals with the widely relevant and popular field of gender and sexuality.

We invite articles (max 6000 words) exploring any aspect of gender and sexuality in any form of European popular culture, including but not limited to:

Queerness in popular culture
Transgenderism in popular culture
Sexualisation in popular culture
The body in popular culture
Historical approaches to popular gender and sexuality
Masculinity in popular culture
European sex media
Sex education in popular culture
Religious approaches to gender and sexuality
Gender, sexuality and race/ethnicity
Sexuality on the internet
Feminism in/and popular culture
Gender, sexuality and language
Gender, sexuality and power

Please send 100-200 word abstracts to genderandsex.jpec@gmail.com by 15 December. Ensure you include your full name and affiliation (if relevant), along with a brief (100-200 word) biography. Full chapters will be due by 1 March 2014.
5. Word Riot:Â Travel Grant Applications -Â 
Word Riot Inc. will award travel grants ranging from $100 to $500 to small press writers on a quarterly basis.
The number of grants and the amount awarded each quarter will depend on the quality and thoroughness of the applications received. A minimum of one grant of at least $100 will be awarded each quarter. Preference will be given to applicants who extend the reach of the arts to under-served populations by participating in readings or literary events in those communities. Deadline: Nov. 15, 2013 go here for details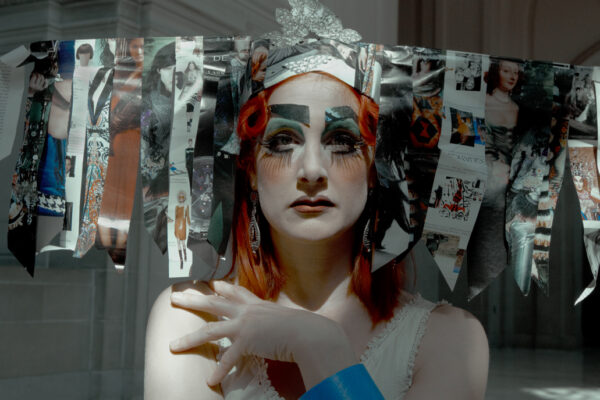 This week's podcast features Brian and Matt Sussman talk with Monique Jenkinson, whose work draws from dance, theater, performance art and drag. Hot topics include: staging a guerilla fashion show in a museum, the subversive power of Disney princesses and how performers are like archives. Plus, more divas than the Daytime Emmys!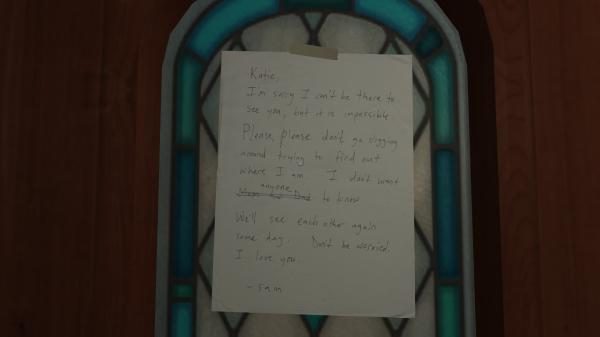 Blog life began this week with a post from Paul King about narrative techniques in video games — particularly Half-Life and Gone Home. King explores the way game players develop a relationship their gamesake protagonists as they negotiate the landscape defined by developers:
… as the player gains control and the ability to define the narrative through the interactivity of the medium, the developer appears to exert less control. And when the developer wields less control, they fade from the experience of the game, allowing it to stand on its own. While the relationship between the player and the developer is an interesting one (and well worth exploring at another time), they happen to be at direct odds with either's direct relationship to the game and the protagonist. In a sense, the developer must be able to release full control of their creation, their child, to the player, and allow them to determine the protagonist's existence and relation to the game as a whole.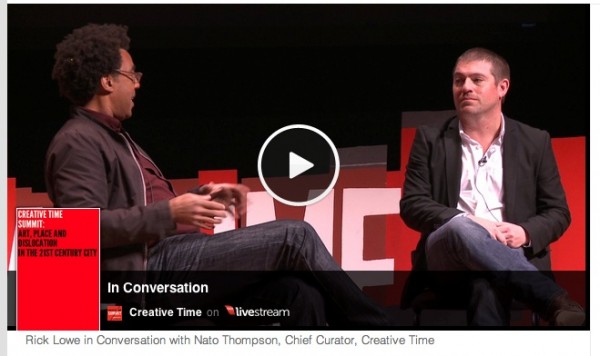 After the Creative Time Summit, Abby Satinsky dives into a question posed by Project Row House's Rick Lowe:
"Is Social Practice Gentrifying Community Arts?": This question posed by Rick Lowe of Project Row Houses in conversation with Nato Thompson at this years Creative Time Summit, Art, Place & Dislocation in the 21st Century, was a crystallizing moment in a series of gatherings and convening I've been part of the last few months. Addressing "gentrification," the thematic buzz word of this year's Creative Time convening, Lowe said that to really talk through the issue of gentrification, we must also address our issues with race. As he put it, communities of color are talking about race all the time as part of inescapable component of everyday experience, whereas conversations with white people results in a sort of "shadowboxing" in which one dances around the issue without addressing it head-on. To illustrate, he brought up the media coverage around the Trayvon Martin/George Zimmerman case in which Juror B37 said on Anderson Cooper that the case had nothing at all to do with race, a sentiment echoed by many commentators in our mainstream media outlets. This in stark contrast to the conversations he was having (as many were) where race was the central issue in how that case was tried and decided and which had vast implications for communities of color.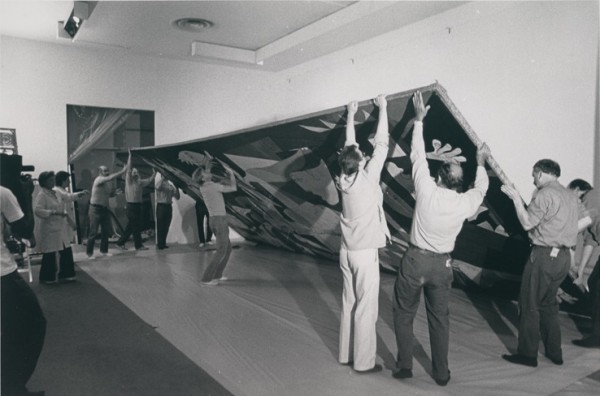 Ever wonder how art gets from one place to another? From the basement to an exhibition hall? From one state to the next? Britton Bertrand wrote about his tumblr page, INSTALLATOR:
My own Tumblr, Installator, is a curated (for lack of a better term) blog of other people's content.    Installator (wrapit-tapeit-walkit-placeit) is essentially a compendium of art in a state of movement – being installed, de-installed, moved, crated, knocked down, hung, lifted, cleaned, screwed together, and on and on.  It's about art as an object, but decidedly not the object that most people understand it to be.  Not precious, or in some cases priceless, well-lit aesthetic nuggets that just seems to appear on walls, or pedestals, in fields, on buildings and above couches.  These are images of artworks that are not static.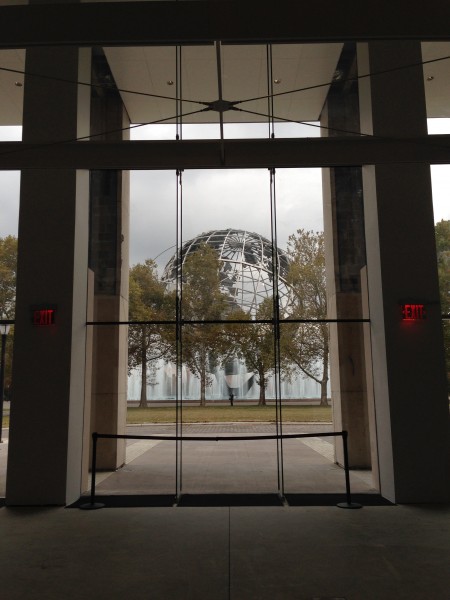 On November 9th the Queens Museum (formerly the Queens Art Museum) will reopen its doors. Juliana Driever discusses the work on display:
The inaugural season at the QM includes solo exhibitions by Bread and Puppet Theater Founder, Peter Schumann, Pedro Reyes and Jeff Chien-Hsing Liao, as well as the sixth installment of the Queens International. New installations of the permanent collection galleries impress – including, of course the panorama of New York City, easily one of the museum's greatest assets.
Thea Liberty Nichols wrote about Chicago artist Judith Brotman, reflecting on the artist's new body of work and how it emerged from past projects:
For the exhibition "New Word," Brotman used the Jewish Kabbalistic prompt of finding a word to follow for the rest of your life as an impetuous to generate 1000 new words, including some of the following examples:

Brotman relinquished some control over the piece's manifestation by "not touching the work," tasking the organizer of the exhibition to fabricate the piece by inscribing the words on the wall for her. Although many of the words are humorous sounding, and the project on the whole involves a certain amount of playfulness, it forces a certain obligation and responsibility on the viewer as well.
Kevin Blake interviewed Josh Reames, about his approach to painting. discussing — among other things — the canon and abstraction. At one point Reames reflects:
Maybe I'm wrong, but it seems like the need for iconoclasm is outdated. I think the idea of superseding or escaping abstraction comes from some need for a linear narrative of "this became that, then that became something else" which I think has been a legit way of understanding a progression of artists, at least for the past few hundred years. But now I think it's a little different; sampling, re-sampling, homage, and straight plagiarism are all viable forms of historical awareness in art. The drippy brushstroke has historically been an abstract tool, meant to express the presence of the artist – a remnant of the physical self. But over time, that becomes a trope, a symbol separated from it's original context. I think this is liberating in a way. It's sort of like Tarantino using the tropes of old kung-fu films like Zatoichi and Lady Snowblood; he takes an outdated thing and makes it fresh. In that sense, Robert Motherwell or Franz Kline didn't have the internet, so I have a fresh set of tools to play with.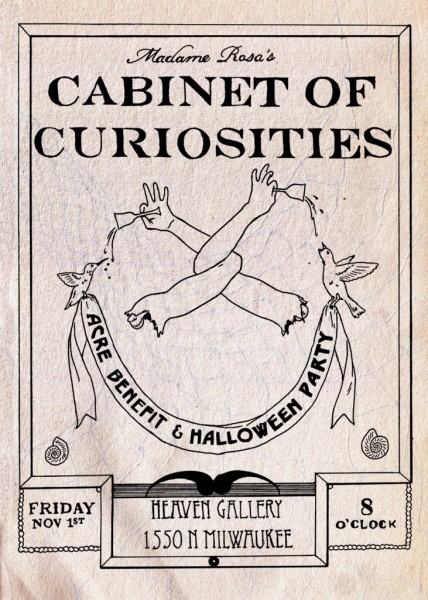 ACRE had a benefit costume party this weekend (perhaps we'll get some highlights in tomorrow's What's the T?)?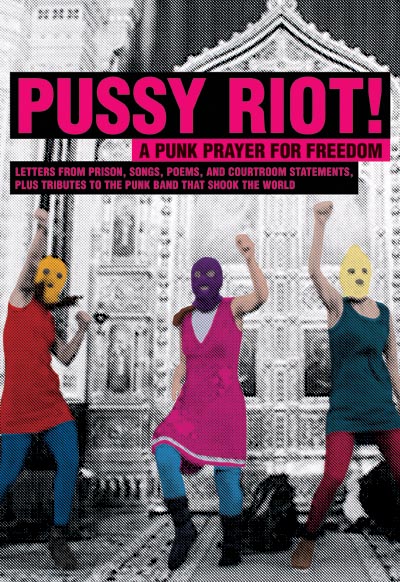 Terri Griffith posted a review of Pussy Riot's latest book, PUSSY RIOT!: A Punk Prayer for Freedom :
Pussy Riot is just what we need right now. This little book from The Feminist Press is a compelling time capsule told exclusively from the perspective of the women themselves, and their artist supporters. I'm sure the future will provide us with an academic anthology retrospectively detailing the cultural, political, and activist implications of Pussy Riot. Thankfully, this is not that book.

& last, but not least: a list of Endless opportunities from yours truly.

1. International Performance festival, Rapid Pulse, is now accepting proposals until November 15th.
DEFIBRILLATOR PERFORMANCE ART GALLERY is now accepting proposals for our third annual RAPID PULSE INTERNATIONAL PERFORMANCE ART FESTIVAL (RP14) to be held JUNE 5-15, 2014. RAPID PULSE aims to represent a wide range of styles and forms of performance art. Contextualizing performance within visual art, RAPID PULSE embraces artists who look to the body, objects, space, and time for inspiration, research, and practice. We are committed to invigorating CHICAGO by bringing to the city artists of exceptional calibre from around the world while also supporting local artists. Dynamic programming, decidedly fearless and unique, aims to provoke thought and stimulate discourse surrounding performance art. more info here.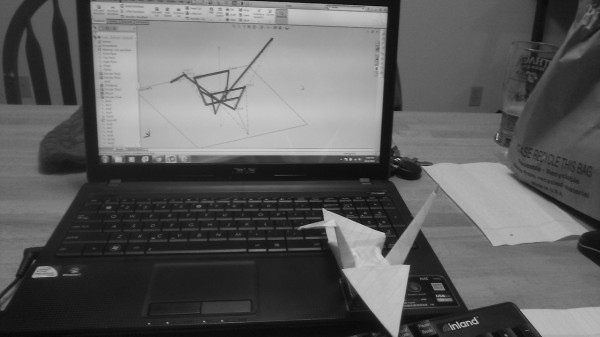 2. BOULEVART Call for Submissions: Outdoor Installation, Performance, Sculpture
BOULEVART presents art installations and community-based projects in a large front yard along Chicago's historic Logan Boulevard.  The outdoor space is located at 2723 W. Logan Boulevard and measures 48 x 60 feet.  Water, electricity are available and opening reception is provided. Project affords a $100 honorarium. Send an e-mail with your name, address, phone, project description, images (optional) to boulevart@gmail.com. Check out Boulevart's tumblr here.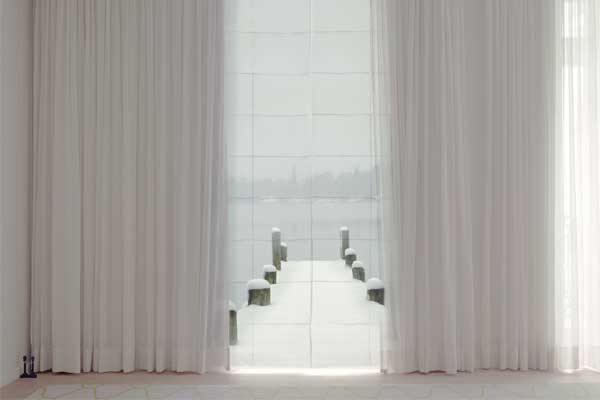 3. Corinthia London Artist in Residence 2013-2014 is inviting filmmakers to respond to an application form (below) by December 13th 2013.
This is the third year of Corinthia London's Artist in Residence programme, which each year sees an artist from a different discipline (art, theatre, film, fashion, design, literature) chosen by a panel of judges and create work in response to a brief set by Corinthia London. The application forms will be reviewed by the judges by the end of January with the winner awarded a residency at Corinthia London for approximately one month, between February and April 2013 (depending on the applicant's availability), with £15,000 to make a short film based about The Power of Sleep. During the residency the winner will be tasked with making a film to be screened at Corinthia London early May 2014. Read the prompt, how to apply and more details here.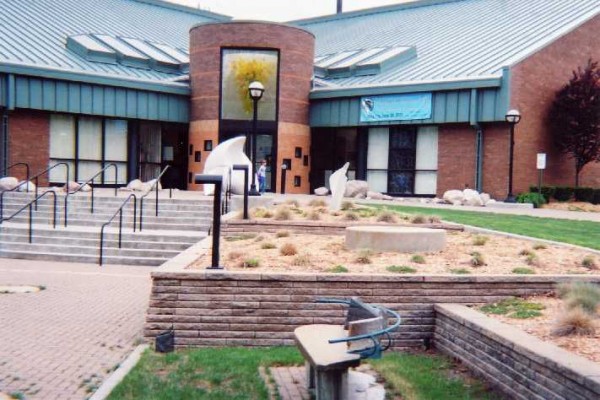 4. Propose your work for artlab and/or the KRASL Art Center (MI): Deadlines for review are November 15 and March 15. 
To have your artwork considered for display in the main galleries, please mail the following materials to the Krasl Art Center, attention Curator: Cover Letter, Artist Statement, Current Resume, 12-15 JPEG images. Critical reviews of your artwork may also be included but are not mandatory. // artlab is a venue for all artists who are pushing the boundaries of medium and form. / artlab is a gallery space dedicated to installation, time-based media, sound and light. / artlab is not afraid to showcase the fruit of visual experimentation; it does not require a 'finished product' or an 'established artist'. Go here for more details.

Join us if you dare for a Halloween scare…….
This Halloween, ACRE invites you to eat, drink and be scary at our annual benefit at Heaven Gallery. No mere mortal could resist this thrilling evening of drinking, dancing and mischief-making! Featuring devilish cocktails by Hornswaggler,Revolution brews and a black-light inspired menu from our very own kitchen witches, this will be a Halloween to remember. Bid on artist-made raffle items from our unique Cabinet of Curiosities (curated by ACRE, Allison Quinn Peters & Tricia Van Eck) or let your soul be possessed on the dance floor by Brian Kirkbride's special horror film-inspired DJ set and the ghouls from Chances Dances. Before the night is through, you'll be bewitched by burlesque dancer Red Rum,  frightened by the antics of the mystical Sanjula and mesmerized by palm reader Mister Vibe. Come dressed in your best costume and be ready to howl and party all night!
Purchase tickets in advance at: www.artful.ly/store/events/1792
SPECIAL THANKS TO OUR SPONSORS: