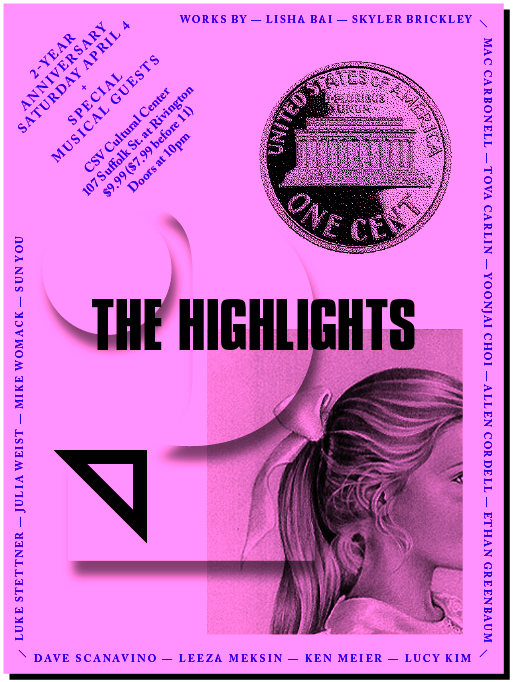 Tonight I'll be giving my 8 dollars to a wonderful web publication and receive in return a burnished penny (before 11pm) and a full night of excitement.  The Highlights is an online arts journal started in 2007 consisting of web-based projects and essays by artists. My current favorite is the Blind Carbon Copy interview between Steve Cairns and Isla Leaver-Yap.  No surprise these folks were included in the recently closed exhibition IRL (In Real Life) at Capricious Space in Brooklyn.  From the email invite:
The Highlights is having its two-year anniversary event, happening Saturday, April 4 at CSV Cultural Center (107 Suffolk at Rivington). Please join us in celebrating two glorious years of salacious commentary on the world-wide web with drinks, DJs, live music, and installations. Featuring artwork by Lisha Bai, Skyler Brickley, Mac Carbonell, Tova Carlin, Yoonjai Choi, Allen Cordell, Ethan Greenbaum, Lucy Kim, Ken Meier, Leeza Meksin, Dave Scanavino, Luke Stettner, Julia Weist, Mike Womack, and Sun You, plus a very special musical guest at midnight.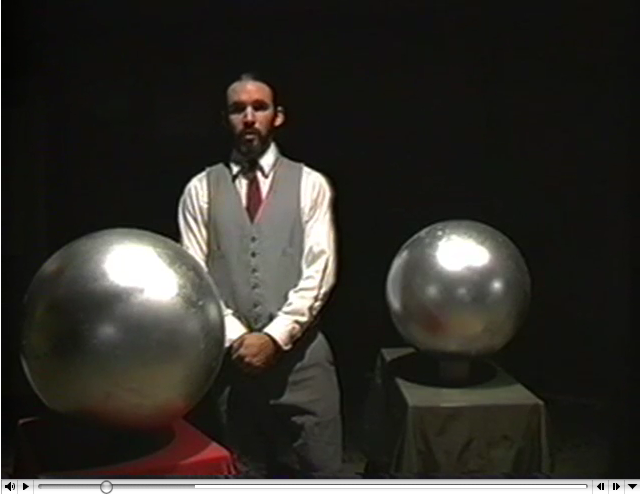 Don't be fooled, there's no degrees.  There is an excellent explanation of cultural capital.  Watch the informational video tape here.
The rest of the website is only slightly more elucidating, but equally fascinating: http://www.pifas.net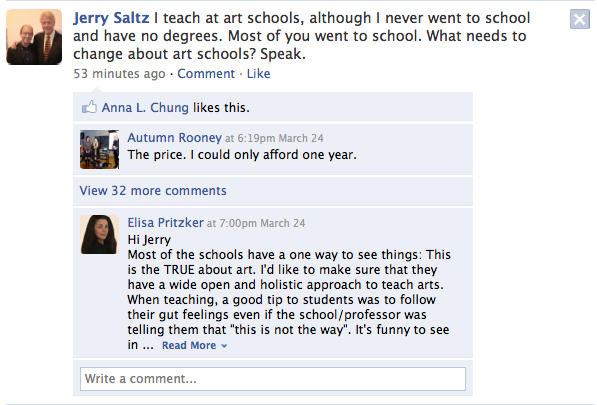 You gotta love being friends with Jerry Saltz on Facebook.  I'm not friends with Jerry Saltz IRL (In Real Life), but who isn't friends with him on Facebook?  And here's why:  32 Comments in 53 minutes to a question that I myself am already exasperated with  (Bad at Sports Episode 85)!
Meanwhile, there are only 23 other Google Reader Feed Subscribers to Cory Arcangel's Delicious posts.  Here's some of the gems that guy has drolled up from those internets:
a disturbingly accurate art history lesson from jmb courtesy of Battlestar Galactica
Old Nytimes story about an all latin listserv in the 90's. wicked.
this is some serious next level stuff (thx jonah)
johannes p osterhoff gets his shield on
Kurt Cobain Hot Water Bottle Cover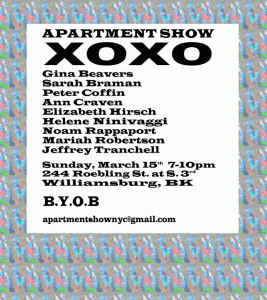 This past weekend I went to an "apartment show" here in New York. I was expecting the younger crowd, and of course, cheap beer instead of wine, a slightly later and over exuberant crowd, but I've got to pull out the Chicago street cred when I say that New York does not know how to run an apartment gallery like the Second City. Chicago has a long standing reputation of succesful alternatives to commercial gallery spaces, but they are in no way a sideshow to the main event.
What I saw here in New York is clearly respectable in the Tom Marioni sense, but I've got to stand my ground. Some things are better left to the midwest.
Someone alerted me to this photo they saw of me in the gossip column of ArtForum (better known as "Scene and Herd") and I thought I would use it to illustrate the magic of cropping: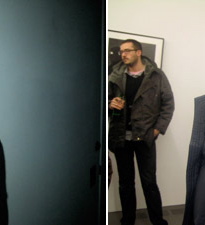 There I am standing in front of that photograph at the opening of Walead Beshty's show at Wallspace just on the other side of that wall that cuts into the left of the picture…

Psych, actually I'm standing behind that other more important looking guy (happens to be the Director of White Columns) at the edge of the photograph.
I found this mildly entertaining in the context of conceptual photography, a popular brand in which Beshty always has one foot.  This show where I happened to be "scene" follows two veins of Beshty's work, although I imagine they are meant to be taken together as a record of the process.  The first is the prominently featured abstract photograms.  These large sheets of color photo paper are somehow folded or rolled in the exposure process.  This is only gleaned from looking at them, so I'm not sure what the process is actually, but it seems sufficient to take away that these colors and shapes are not chosen but rather arbitrarily arrived at through a photographic process.  In the other works — black and white portraits of the people, places, and machines that have helped Besthy along the way to producing his work — he likewise lets his process do all the decision making. Notice here the photogram that actually hangs off of the center wall.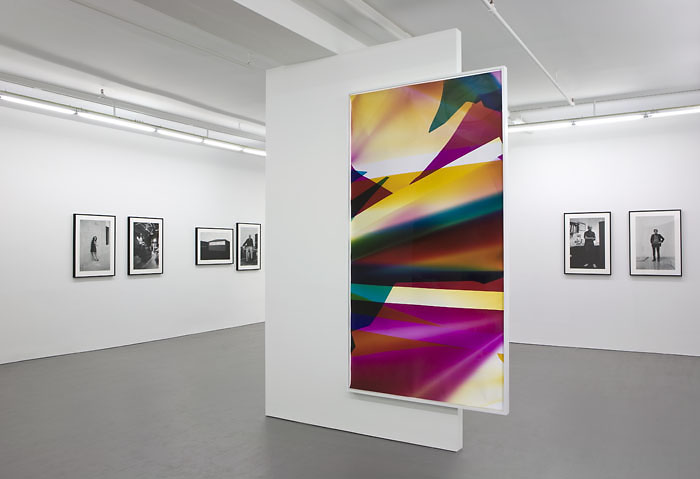 This placement was arrived at again by some system of finding the center of walls… I don't think the point is actually to understand the system in place, but rather to see that there is a system, and recognize it as arbitrarily imposed… After all I think that is the underlying critique even found in this rhyming press release:
Whatever Marxist schadenfreude might be gleaned from black-and-white
Effectively reclaims the found object as a multivalent political site

Of the show's relaxed attitude toward lines of demarcation
which, sexy as it sounded, felt like little more than rhetorical lubrication

Among the most special is Walead Beshty's photo-slide meditation
Here flashy surface need not come at the cost of art historical, conceptual, and
socio-political elaboration
After my brush with the art world paparazzi I've decided to lay low, but I will be venturing out tonight to see two openings that look promising.  First, "It's You. Not me" at Andrew Kreps in Chelsea.  Second, and honestly more exciting, is the first solo show in four years for the painter Richard Phillips at Gagosian uptown.  I'll leave you with some enticing words from Phillips himself and follow up later with my conclusions on the show:
"At its core, this show is the conflict between capitalism, fascism, and communism. It looks into the nature of representation, propaganda, and misinformation, and how they redirect the ideologies of institutions."