I am just about to head out the door to catch my flight to Los Angeles but wanted to post this week's video pick first. Instead of bringing you one pick for the week I am posting my five favorite Youtube videos I have seen this year. In this week's pick we bring you Happy in Paraguay, Dock Ellis & The LSD No-No, Crazy Turkey Lady, Beyonce Clown, and Firework Hammer.
Hope everyone has a great holiday and New Year.
Crazy Turkey Lady actually is from last year. But, what type of town throws a live turkey out of a plane and allow its citizens to fight over it?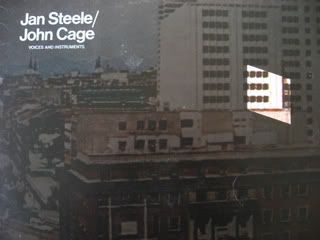 I seriously love WFMU's Beware of the Blog. I often find awesome tracks and albums that I would never have found on my own. While trolling their site for more info on the Masked Man and the Agents (check out their song Roaches) I came across John Steele and John Cage's 1976 album Voices and Instruments.
via Beware of the Blog:
"Brian Eno's Obscure Records label released only 10 albums during its existence from 1975 through 1978. Some of these have been reissued on CD (among them Eno's own 1975 masterpiece Discreet Music), but for some reason the album Voices and Instruments (Obscure No. 5, 1976) only exists on out-of-print vinyl. It is a very quiet and beautiful record, featuring three compositions by Jan Steele on one side, and five compositions by John Cage on the other side. Lyrics are by James Joyce and E. E. Cummings, performers include Jan Steele, Richard Bernas, Steve Beresford, Fred Frith, Robert Wyatt, and Carla Bley. It is not just mellow, it is avant-mellow…"
You can download the album via WFMU's site. If you do not already check them out you should add them to your list.
On this week's pick we bring you The Marvelous Misadventures of Flapjack's "The Plague Song".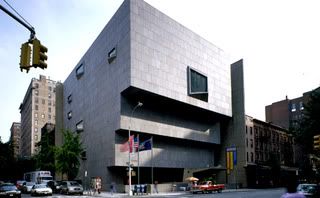 The New York Times has just posted the full list of participants for the 2010 Whitney Biennial. As you may recall, next year's biennial will be curated by former BaS guest Francesco Bonami and Gary Carrion-Murayari. Congratulations to Julia Fish, Curtis Mann, Scott Short, Theaster Gates, and Jim Lutes who are the only five Chicago based artists to make the list.
For a full list of particpents please check out the New York Times article here.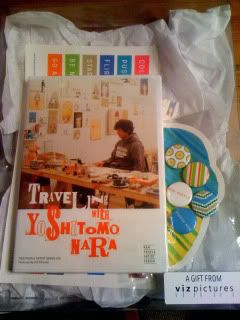 Last week I reviewed the second installment of the New People Artist Series, Yayoi Kasuma: I Love Me. The people over at NPAS were nice enough to hook us up with three gift packs that include stickers, buttons, and a copy of their first release to the series, Traveling with Yoshitomo Nara.
Directed by KojiSakabe, Traveling with Yoshitomo Nara follows Nara as he travels while opening his largest installation to date, (possibly ever) AtoZ. Much like Yayoi Kasma, I was very familiar with Nara's practice but not with the artist himself. As we follow him to fan club meetings where woman shower him with affection (many times leaving the artist speechless) to his studio where he creates his distinctive portraits of young girls, we get an insight in the world that Nara both lives and creates in.
If you would like to win one of the three copies please email me at Megonli@gmail.com with the header New People Artist Series. The first three contestants will receive a gift pack.
To purchase a copy of Traveling with Yoshitomo Nara or for more info on New People Artist Series please visit their site.