Audio clip: Adobe Flash Player (version 9 or above) is required to play this audio clip. Download the latest version here. You also need to have JavaScript enabled in your browser.
download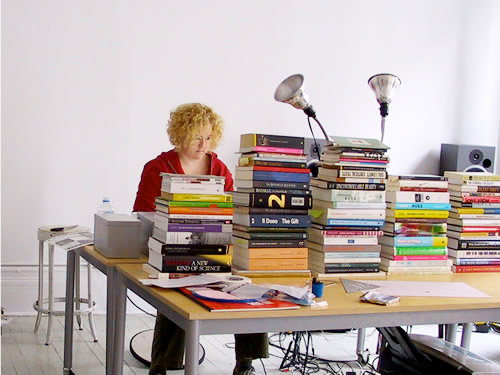 This week: More SoPra! From the Open Engagement 2012 Duncan, Abby Satin Sky, Randall, Jesse, and Brian team up against Sal Randolph!
Sal Randolph lives in New York and makes art involving gift economies, social interactions, public spaces, texts, and instructions, including Opsound, (a site for the exchange of copyleft music) the Free Biennial and Free Manifesta (a pair of open guerrilla 'biennials'), Free Words (a book infiltrated into bookstores and libraries), and Money Actions (an ongoing series of interventions in which she gives away money to strangers.
Her Money Actions have been part of the 2011 Ljubljana Biennial, the Live Biennale in Vancouver, Art in Odd Places, and textual version have been exhibited at Christina Ray Gallery. Other projects have taken place at Manifesta 4, Roda Sten, the Palais de Tokyo, Burofriedrich, Art Interactive and Pace Digital Gallery. In early 2012 she was an artist in residence at Proteus Gowanus in Brooklyn where she offered members of the public free tickets to unknown destinations.
Recently she has also performed live with her manual typewriter as part of 'And the Winner is Nick Kahn' at the Cantor Fitzgerald Gallery at Haverford. Her work has been commented on in Olav Velthius' Imaginary Economics; Contemporary Artists and the World of Big Money, Eileen Myles' The Importance of Being Iceland, as well as on National Public Radio and in The Art Newspaper, Tema Celeste and the Village Voice.
She is currently investigating games, recipes, algorithms, codes, and texts, playing video games, and writing about about experience, participation, and value in art.
download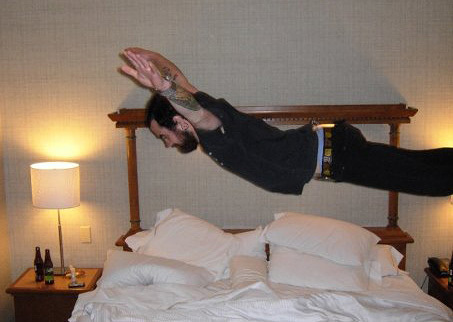 This week: Duncan, Brian, Abigail Satinsky and special guest host Jacob Wick (MFA candidate in social practice at CCA in SF, he has a hot dog stand and it's art….kidding….kidding) talk to Sean Joseph Patrick Carney about @socialmalpractice, Fuck James Franco and more more more! Everyone gets silly, editing was exciting. After that Richard and Max report live from the Chicago Toy and Game Fair. Max thinks the Star Wars nerds from the 501st are scary as hell.
Sean Joseph Patrick Carney is an artist, educator and writer living and working in Portland, Oregon. He has exhibited original work and performances nationally and internationally in New York, San Francisco, and Amsterdam, amongst others. Carney's interdisciplinary art practice includes stand-up comedy, sculpture, performance, sound, critical writing, satire, and public happenings. He is the founder and director of Social Malpractice Publishing, an artist book distributor. In 2011, he co-founded the Conceptual Oregon Performance School (C.O.P.S.), a free, artist-run summer institute focused on contemporary performance strategies and critical theory. Carney earned a BFA in Printmaking with a Minor in Secondary Education from Arizona State University in 2004, and an MFA in Visual Studies from Pacific Northwest College of Art in 2009 where he now works as an arts administrator in the Graduate Studies Department and as a faculty member in Intermedia.
download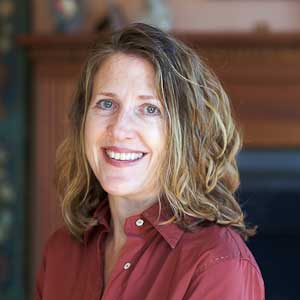 This week: We kick off with the most depressing intro ever (yet still hilarious) and then get to the good stuff. We talk to Shannon Jackson at the Open Engagement conference, preceded by a (unfortunately) truncated conversation with Jen Delos Reyes.
Shannon Jackson is Professor of Rhetoric and of Theater, Dance and Performance Studies. She is also currently the Director of the Arts Research Center. Her most recent book is Social Works: Performing Art, Supporting Publics, and she is also working on a book about The Builders Association. Other awards and grants include: Lilla Heston Award for Outstanding Scholarship in Performance Studies (NCA); Junior Faculty Fellowship, Radcliffe College; the Kahan Scholar's Prize in Theatre History (ASTR); the Spencer Foundation Dissertation fellowship; the Black Theater Network; the National Endowment for the Humanities, and several project grants from the Walter and Elise Haas Fund, UCIRA, the San Francisco Foundation, and the LEF Foundation. Selected adaptation, performance, and directing credits: White Noises, The Smell of Death and Flowers, Hull-House Women, Catastrophe, The Successful Life of 3. Jackson serves on the boards of Cal Performances, the Berkeley Art Museum, and the Berkeley Center for New Media. She serves on the editorial boards of several journals, has been a keynote speaker at a variety of international symposia, and has co-organized conferences and residencies with the Arts Research Center, The Builders Association, Touchable Stories, American Society of Theatre Research, the American Studies Association, the Women and Theatre Project, Berkeley Repertory Theatre, the Multi-campus Research Group on International Performance, and UCB's Center for Community Innovation. Jackson was an Erasmus Mundus visiting professor in Paris at the Maison des Sciences de l'Homme Nord and at the Université Libre de Bruxelles for the 2008-09 academic year. Before moving to Berkeley, Jackson was an assistant professor of English and Literature at Harvard University from 1995 to 1998.
Jen Delos Reyes is an artist originally from Winnipeg, MB, Canada. Her research interests include the history of socially engaged art, group work, and artists' social roles. She has exhibited works across North America and Europe, and has contributed writing to various catalogues and institutional publications. In 2008 she contributed writing to Decentre: Concerning Artist-Run Culture published by YYZBOOKS. In 2006 she completed an intensive workshop, Come Together: Art and Social Engagement, at The Kitchen in New York. She has received numerous grants and awards including a Social Sciences and Humanities Research Council of Canada Grant. She is the founder and organizer of Open Engagement, a conference on socially engaged art practices. She is currently an Assistant Professor and teaches in the Art and Social Practice MFA concentration at Portland State University.
download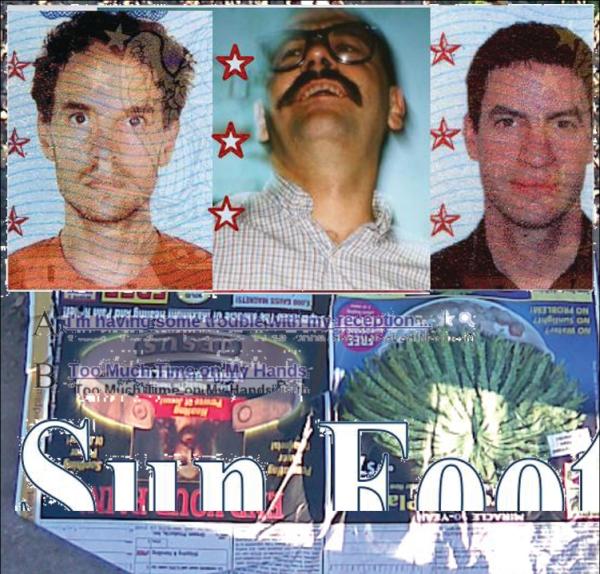 This week: Live from Expo Chicago 2012 we talk to Sun Foot!
Sun Foot is a Portland/Los Angeles 3 piece who play low volume tunes through small amps and a drum set that consists of a hand drum, cymbal, pan lids, and electronic drum pad, all three singing, playing random cheap electronic keyboards maybe, and switching of instruments probably. Good to listen to if you are interested in the sun and tired of negativity. Sun Foot (Ron Burns [Smog, Hot Spit Dancers, Swell], Chris Johanson [the painter, The Deep Throats, Tina Age 13], and Brian Mumford [Dragging an Ox through Water, Jackie-O Motherfucker, Thicket, Jewelry Rash]) has a website with relevant information at http://j.mp/sunfootrbc .
download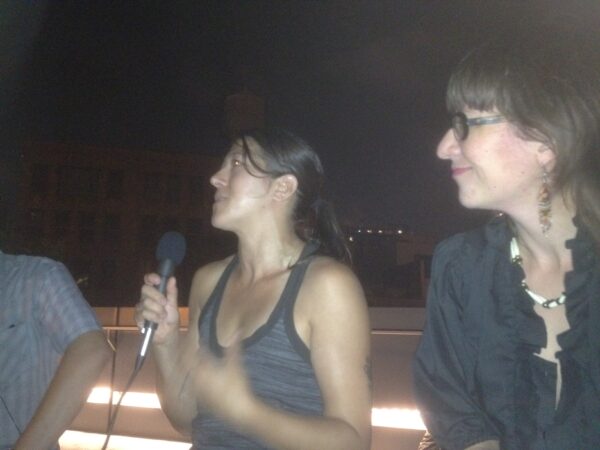 This week: The first in our series of interview we did in partnership with apexart in New York! Duncan, Amanda, and Richard talk with Stephanie Powell and James Walsh about their experiences in the apexart residency program.
From the announcement:
Meeting Location:
Radial Bench
The High Line
enter @ W 29th St. & 10th Ave.
apexart and Bad at Sports wrap up their season of Resident Talk collaborations* with Outbound Residents James Walsh, who traveled to Bangkok, Thailand, and Stephanie Powell, who traveled to Phnom Penh, Cambodia. Duncan MacKenzie, Richard Holland, and Amanda Browder from the Bad at Sports team will conduct the interview at the Radial Bench on the High Line off the 29th Street entrance, getting to the bottom of what exactly the apexart Residency is and what James' and Stephanie's experiences were during their month away from their routine.
Before studying art, Stephanie Powell's initial career interest was in journalism, which has consistently challenged her to think critically about the storytelling component of her work. Stephanie is currently living in Brooklyn, NY, and is a Visiting Professor at Pratt Institute and Photography Technician at Parsons School of Design. Read more on her resident page.
James Walsh has been making visual work in a variety of media since 1986, and has shown throughout the United States and in Turkey, Italy, England, and Sweden. He is the author of three books and numerous unique and limited-edition artist's books. Read more on his resident page.
Amanda Browder, co-founder of Bad at Sports, is an internationally shown visual artist who lives and works in Brooklyn, NY.
Lawyer by day, Richard Holland is the co-founder of Bad at Sports and co-host of their Chicago broadcasts.
Duncan MacKenzie, co-founder of Bad at Sports, is a Chicago based Artist / Critic / Writer / Educator / Podcaster and generally a culture enthusiast.
* Over the course of the series, the Bad at Sports team will grill and provoke apexart residents in increasingly ridiculous scenarios while talking art, residencies, the role of conversation, and the inspiration that comes with travel. 
apexart's exhibitions and public programs are supported in part by the Affirmation Arts Fund, the Andy Warhol Foundation for the Visual Arts, Bloomberg Philanthropies, Edith C. Blum Foundation, Mary Duke Biddle Foundation, The Greenwich Collection Ltd., Lambent Foundation Fund of Tides Foundation, and with public funds from the New York City Department of Cultural Affairs and the New York State Council on the Arts.
apexart
291 Church Street, NYC, 10013
t. 212 431 5270
www.apexart.org