Guest post by Lise Haller Baggesen.
The Doris Salcedo show, recently on view at the MCA, was a hard one to watch. Not because it was a bad show; numerous reviews pointed out it is an extremely well curated, beautifully executed, and timely show of the monumental oeuvre of a major Latin American artist.
Major female Latin American artist.
The latter only added to the shows importance, in case you were wondering. But none of all this is what made the show hard to watch. Salcedo's visual language is worldly, and spoken by an international elite of sculptors such as Rachel Whiteread, Jannis Kounellis, Boltanski, Anselm Kiefer and Joseph Beuys; a universally understood shorthand, whereby dark wood furniture and cast concrete reads like a history of human suffering. That language we speak, and read, and understand, as an important part of the so-called "post-colonial" discourse. (So called, because who are we kidding?)
What made Salcedo's show so confronting was the silence in between. A silence that is uncomfortable, not as in awkward, not at all, but as in loaded. Like sitting next to your child's sick bed, or worse yet, waiting for a child that does not return home; you understand that this is not about you, there is nothing you can do, and you would rather be anywhere else than right here, right now –yet right here is the only place to be, the only place you can be, right now. It is torturous.
Salcedo is no stranger to the idea of torture –her diligently researched body of work deals largely with its after effects—but neither are we: The principle of torture is inflicting pain, while willfully withholding relief. The deaths of innocent, unarmed men, at the hand of armed police officers, is pain inflicted not only on the victims and their families, on society as a whole. The refusal of relief, in the form of justice, as administered by a supreme court who refuses to indict the responsible parties, is torture.
Into this torturous silence, Kirsten Leenaars inserted three performances, each of an hour's duration. Clad in a uniform black, her motley crew of mourners, performed the ceremonial task of animating the negative spaces in and between Salcedo's work by supporting, comforting, hugging, healing, touching each other –and their audience by extension—while breaking the silence with chants and short monologues. The whole exhibition space carried the sound of what by association would be a funeral drum, was it not that Dan Bitney's synchopated beat was teeming with life. In the invitation to the third performance, Leenaars explained:
"The idea of the witness is explored in relationship to recent events in America – the death of Michael Brown, Eric Garner, Freddie Gray. The performance questions specifically, what does it mean to be a witness today? And how do you realize that you are not the origin of your own empathy but it is the other who triggers you to imagine yourself in the place of the other. And how can this be a position of hope?"
I will spare you Susan Sontag's "Regarding the Pain of Others," and her insistence that we derive an almost pornographic pleasure from bearing witness, from a safe distance, to other people's suffering. Although she (obviously) has a point, her thesis begins and ends with the premise that we are capable of empathetically feeling other people's pain, but does not attempt to illuminate the origin of this capacity.
In a recent issue of New Scientist, however, Barbara Finlay offers some insight into the evolutionary mechanics of pain. In her article "The Unique Pain of Being Human," she argues that since certain types of pain, such as labor pain, seem to be a specifically human trait, some biological and sociological benefits must be derived from it:
"The basic function in pain is the same for all vertebrates: it alerts an animal to potential damage and reduces activity after trauma. It is often argued that pain must be different in humans because of our ability to anticipate it or imagine its effect on us. But independent of whether cognition and culture can modify pain, I am suggesting a more basic difference in humans compared with animals: that some varieties, such as labor pain, appear only in humans, and others such as post-trauma pain are magnified.
These forms of pain appear in tandem with the ability to recruit help, to elicit an altruistic response in others."
So pain is social glue. In this double bind we not only the cause of each other's pain (literally) but also its remedy. Hell is the other, but so is help.
By mourning our dead together, by protesting the injustice suffered, and by ending the silence laid upon us, we not only overcome, we become. Human. Social beings.
Social beings remember each other, even when separated –for a time, or forever. Part of the performers' script consists of testimonies to the memories the victims. Michael Brown, Eric Garner, Freddie Gray. Not only their names: what they looked like, what they wore, or how they walked, talked, moved in this world.
Performance art will not bring them back (and neither will sculpture) nor is it a match to the police state –but art can be a powerful reminder that powers operate within our society, other than the powers that be. It can be a wake-up-call to walk away, from oppression and silencing, if not from pain. But first we need to stand up and feel again.
With their closing lines, Kirsten Leenaars performers command us to do just that:
"Stand up. If you've ever known love: stand up! Stand up, if you want to love again. Stand up for lives and loves lost."
[…]
Disclaimer: Those of you who know me well, knows that I know Kirsten Leenaars very well, and that I am writing this review, not from the objective position of an art critic, but from that of a very subjective friend.
---
Ed. note: 
Leenaars will present an iteration of "Notes on Empty Chairs" at Gallery 400 on Tuesday, July 21 at 6:00pm–
"The Imaginary Center of Perception"
A collaborative performance by Kirsten Leenaars
Albeit highly mediated in TV and the Internet, artist Kirsten Leenaars responds to the witnessing of the deaths of Michael Brown, Eric Garner, Freddie Gray, to name a few. Leenaars' performance responds to the anger, the pain, the injustice, a flawed system and the senseless loss of lives.

Performers: Marvin Tate, Matthew Robinson, Regin Iglora, Kim Chayeb, Monica Brown, Wa Chontong, Toni Zhao, Opel Smittinet, Valentina Vella, Alison Auwerda, Udita Upadhyaya, Kekeli Kodzo Sumah. Drummer: Dan Bitney.
---
Lise Haller Baggesen left her native Denmark in 1992 to study painting in the Netherlands. In 2008 she relocated to Chicago with her family. In the meantime, her work evolved from a traditional painting practice toward a hybrid practice including curating, writing and immersive multimedia installation work. Her first book "Mothernism" was published by Poor Farm Press and Green Lantern Press in 2014.
Guest post by Vanessa Gravenor

Fraser Taylor's show Orchard/Dirge, on view at Threewalls gallery in Chicago, combines sculptures that suggest states of kinesthesis with drawings and paintings blackened to abject states. When entering the main room, one sees a cluster of metallic rods welded together to form angular shapes. These shapes both recall architectural origins but also clusters of beings: animals in a pack.
Austere and lustrous, the forms harken (like a hymn) back upon different artistic moments in the 20th century. Reminiscent of Russian Constructivism because of the linear and angular bisection of space, these specific forms in the sculptural installation Black Flowers recall Tatlin's The Proposed Monument to the Third International. In this way, the work pays homage to the utopian vision of art being linked to political life.
Just as the shapes seem to construct and recall these modernist roots, they also enter into a state of entropy and disintegration by suggesting a Giacometti-style disintegration of the figure. Contextually, Alberto Giacometti was incited by an overexposure to violence after WWI. He embodied a sort of cataract gaze and was concerned with redefining seeing when sight was impossible. Fraser's context is not post-world-wars but the AIDS epidemic in the 80's and 90's where he lost many friends to the disease. The exhibition write-up explains that purging of color "spoke of the wider index of loss" that all mass death brings.
In the adjacent room, there are banners that match this already precedent visual language. Again, abstract forms and ink turn to figuration. This figuration decisively recalls post-war abstraction because of the reduction of the body to pure expression, the body broken under panoptic watch, and of the individual that becomes part of industrial production.
The connection to William Kentridge seems inevitable especially in Taylor's handling of the suited form. Kentridge animated videos use the materiality of charcoal to reference the obliterated landscape of South Africa for mining, which references the colonized body. In Kentridge's work, human figures become landscapes only for the landscape to be erased and blotted out by the figure. There is a shiftless, transcendental character that Taylor's work shares with Kentridge's particularly the bannered work most recently completed (2009-11). However, Taylor's reference is not the black body under colonial or post-colonial Africa but the black body in America. In the sculpture installation Black Flower, on view in the main space, the exhibition write-up explains that the title references African-American painter, trumpeter, and jazz poet Ted Joans who aspired to incite revolution through a manifesto written in 1968. One can see the impact of beat poetry and soul music in the kinetic movements of banners in the project space.
The remainder of Taylor's work is comprised of three large square paintings all featuring a singular large inky mass. This inky mass appears to first be a negative field but shifts to become a birds eye view of a head. In one painting Peculiarities no6, there are several collaged images on the black surface. One image is a line drawing of phalluses, the other a print out of a neck, and another a pinky red color blotch. While the main bodily organ running through the show is the phallus, with some of the sculptures resembling Yayoi Kusama's white, sterile penile sculptures, the paintings' negativity suggests theoretical feminine or queer space. In this, I call upon second-wave feminist theory presented by Kristeva expressing how while the space of the feminine is the space of negativity it is also the space of the new. Furthering these theories, third wave feminist author Griselda Pollock describes how the space of the feminine is a radical space for encounter and con-division. Fraser's work seems to embody a post-colonial third-space between the feminine and the queer that shifts between forms, genders, identities, and landscapes delivering the gazer somewhere inside this void-space of creation.
Fraser Taylor's Orchard/Dirge is on view until May 23rd, 2015.
Guest post by Crystal Baxley.
Greetings from sunny Los Angeles!
After 17 years, I've recently relocated to Los Angeles from Portland. It's not fucking easy[1]; but I'm generally really stoked on the whole thing. I've got a lot to learn about L.A. art, and there's a hole in B@S L.A. coverage – so here we are, together.
You might know me from my years helping to organize Open Engagement. By "know me" I mean if you ever attended Open Engagement while it was at Portland State University, you might have seen me running around with some kind of clipboard, some number of days into a blowout. (I had several kinds of clipboards, but never time to wash my hair during the conference.) I work part-time[2] as the Studio Manager to an amazing pair of artists, I focused on Art and Social Practice for my BFA, and I co-created Songs on Conceptual Art, the L.A. release party of which Christopher Knight called a joke created to dis the project's inspiration, John Baldessari (THX, DUDE) and Getting to Know You(Tube).
The weirdness of trying to get acquainted with and eventually participate in a new art scene is next level. The weirdness of trying to make new friends as an adult is ultra next level. So to find an arts related venture that addresses both of these current life dilemmas for me is really exciting. I found out about the Women's Center for Creative Work (WCCW) from another recent Portland transplant, and it is an immensely encouraging endeavor for me as an artist, a feminist, and someone who is looking for opportunities to get out of the house[3] and start this new life.
But first, some history:
The Woman's Building (1973 – 1991)
Doin It in Public: Feminism and Art at the Woman's Building, part of Pacific Standard Time: Art in LA 1945-1980, was an exhibition at OTIS that extended into two publications and public events that documented, contextualized and payed tribute to the "groundbreaking work of feminist artists and art cooperatives that were centered in and around the Los Angeles Woman's Building in the 1970s and 1980s."
The Woman's Building was founded in 1973 by artist Judy Chicago, art historian Arlene Raven, and designer Sheila Lerant de Bretteville as a public center for women's culture with art galleries, classrooms, workshops, performance spaces, bookstore, travel agency, and café – all dedicated to women's culture. At the time, it was described as 'a special place where women can learn, work, explore, develop their own point of view and share it with everyone. Women of every age, race, economic group, lifestyle and sexuality are welcome. (Meg Linton, 2011, p. 11)
The Women's Center for Creative Work (2013 – NOW)
Inspired by the rich history of the Woman's Building presented at Doin' It in Public, The Women's Center for Creative Work was founded in 2013 by artist Katie Bachler, graphic designer Kate Johnston, and producer Sarah Williams. Bachler, Johnston, and Williams were galvanized by the energy of the exhibition and the subsequent responses they were receiving from female peers when asked about creating a creative-woman-centered initiative. Starting with a dinner in the desert with 60 of their closest female-identifying friends, Bachler, Johnston, and Williams have only been expanding their endeavor, which currently has over 1,400 members.
In their own words:
The Women's Center for Creative Work is a collaboration of Los Angeles-based women engaged in conversations about creative practices and contemporary feminisms of all kinds. We represent a network of women interested in supporting each other socially, creatively and economically and building the structures (physical and transcendental) that maximize connectivity and empower us collectively. The organization has existed nomadically through events, workshops, conversations, screenings, residencies, collaborations, and site-specific projects for over a year, and is looking to establish a permanent, physical home base beginning in early 2015.
Rather than propagate a set system of beliefs, the WCCW acts as a hub for a powerful network of feminist groups in Los Angeles, each with their own agendas. We don't all have the same wants and needs. What we share is a sisterhood with our fellow feminists, regardless of gender. We stand in solidarity, together, no matter how each of our current projects differ.
Our network is tiered with multiple ways to engage –sharing studio space, working together at long tables, hosting events and conversations, participating in Women's Dinners, being part of the economic network. When we stand together we are powerful force of feminists across L.A. and beyond, a place from which a culture of support, equality and inclusivity can be nurtured and grow, where we can all find power in a collaborative structure, to redefine value in our community at large.
So far the WCCW has hosted workshops on welding, ceramics, and grant writing, just to name a few. WCCW co-organized L.A.'s most recent Art + Feminism Wikipedia Edit-a-thon at LACMA, and had a booth at Printed Matter's LA Art Book Fair with publications from their own projects and programming, alongside a community marketplace for members to distribute their own publications and Rad Ladies in Residence: "a rotating cast of special guests in casual conversation and site specific projects". In August of 2014 they had a residency at Echo Chamber, with programming including a Worker in Residence program and a weekly Feminist Film Series.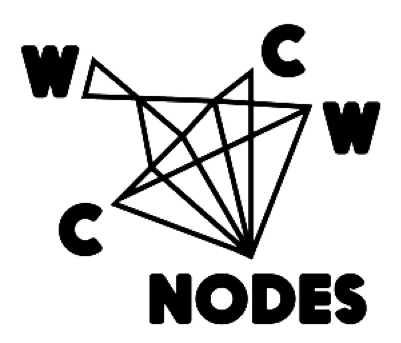 Nodes
The organizers of the WCCW want to say "YES". They want to support as many projects that are in line with their mission as possible; to be as many places as they can. Down to just two (volunteer) administrators, often the most they can do is acknowledge the numerous emails they receive proposing ideas and detailing projects from other L.A. based creators with the response that what you are doing or want to do sounds cool – and you should do it. The WCCW supports that you want to do that, and here are some ideas for people or places that might be interested in doing that with you, too.
One Axe is an incubator and quarterly showcase of emerging women playwrights and directors. Ranging from absurdist comedies and serious monologues to tragedies and melodramas, the plays we produce pride themselves on high-quality innovation with a low budget. We strip down to the barest and most essential elements—writers, actors, and directors—to allow our playwrights room to experiment and workshop their ideas. We encourage audience interaction. We encourage spontaneity and fun. We encourage anything you feel you can't do in another theater, but, mostly, we encourage women. We want to live up to our motto: Sharp. Singular. Plays. And we want you to join us.
The Feminist Library On Wheels (F.L.O.W.) is a multimedia collection of feminist texts, artifacts and ephemera made available to as diverse an audience as possible, by bicycle. The collection is created exclusively by donation, asking the community share the resources it believes are important to feminist dialogue.
The Feminist Reading Group, which meets bimonthly in NE Los Angeles, is a community working to understand ourselves, the worlds we occupy, and the texts we read in deep, truthful, respectful, and joyful ways. The Group explores many themes: feminist histories, race, class, gender, space, sexuality, art-making, culture, creative practices, relationship, conflict, globalism, family, colonialism, media, aging, work, organizing, reading, politics, writing, activism, and technology, among others. Members are invited to participate in an open process of sharing, to be generous and honest with ourselves and others through our thoughts and actions, when speaking and when listening. We are committed to making this space safe; it is not like a class or other institutional structure, based on hierarchies of knowledge or experience. We don't convert or correct each other — each person's agency is protected. We support and celebrate our different forms of creativity, expression, and expertise. All who wish to join us in this spirit are welcome.
The group meets every other Wednesday at Otherwild, with a new second group currently operating out of a member's home on Thursdays to accommodate varying schedules. I attended a Wednesday meeting in February to discuss We Should All Be Feminists, and it felt great to be in a space with others and openly discuss how Beyoncé's use of a sample of Chimamanda Ngozi Adichie's Tedx Talk in the ***Flawless video feels problematic in the catchiest way.
MOVING FORWARD (NOW – FOREVER)
Feminism is the struggle to end sexist oppression. Its aim is not to benefit solely any specific group of women, any particular race or class of women. It does not privilege men over women. It has the power to transform in a meaningful way all of our lives… Feminism as a movement to end sexist oppression directs our attention to systems of domination and the inter-relatedness of sex, race, and class oppression. – bell hooks
The feminism of the 1970's had problems that subsequent generations are still trying to rectify. By focusing so intensely on gender and de facto devaluing the importance of race, class, culture, ethnicity, religion, culture, age, ability, and sexuality, the Woman's Building's approach to creating a "community" for all women was inherently flawed. The founders of the WCCW acknowledge these shortcomings, and closely examine what it is about the Woman's Building that is helpful to take with them moving forward. The feminism of the WCCW is an intersectional one; working in opposition to the white supremacist capitalist patriarchy[4] and welcoming cis women, trans women, intersex persons, and those who identify as genderqueer, often alongside male allies.
The WCCW is committed to privileging the experiences and elevating the work of women. That being said, we are not interested in promoting gender as a binary experience and welcome anyone into the community who is interested in approaching the creative experience through a feminist lens. We are sometimes interested in experimenting with women-only spaces and welcome anyone who identifies within that range to take part. In general, however, most of our events, programming, and projects are welcoming to anyone of any gender who is interested in being a member of our community.
It's hard to have gender continue to be such a marked form of oppression[5]. It hurts my bones to think about it. But it's so important to think about it, and it's more important to think about it together. The WCCW is working to do that; to build a supportive, creative, "enabling architecture" in this giant dystopian concrete mass. I'm in L.A. to take some new chances, to have some new conversations, and to do some new things with new people. I feel like the WCCW can support me in those endeavors, and maybe they can support you in yours, too, or connect you with someone who can! If you're in LA[6], keep an eye out for the opening of WCCW's long-awaited and very considered physical space in the near future; until then, you can still become a member online and/or sign up for these upcoming events:
Digital Archiving Workshop, April 25th ($20 members/$25 non-members) (See you there!)
Bookkeeping for Creatives, Tuesdays from April 21 – June 23rd ($450 members/$550 non-members)
Website: http://womenscenterforcreativework.com
IG: https://instagram.com/womenscenterforcreativework/
FB: https://www.facebook.com/womenscenterforcreativework
Twitter: https://twitter.com/WCCWLA
---
[1] Do you know anyone hiring?
[2] If you know anyone hiring HMU
[3] (S/O to Popcorn Time <3 <3 <3)
[4] http://garconniere.tumblr.com/post/5548519811/why-white-supremacist-capitalist-patriarchy
[5] Many voices point to the existence of gender altogether as limiting and/or oppressive
[6] Let's hang out!
Guest post by Lise Haller Baggesen.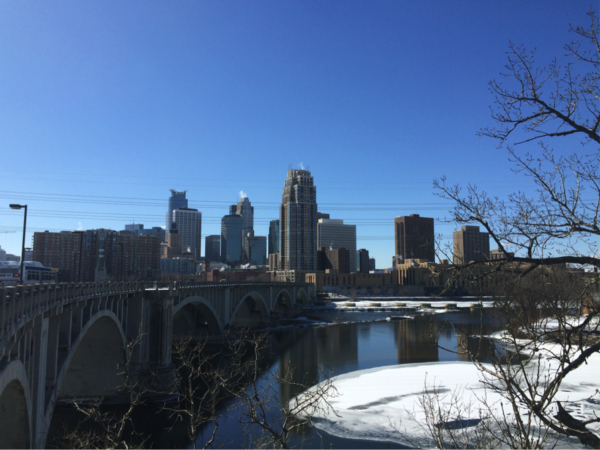 Viking lore has it that during the times of Erik Ejegod, the streets of Denmark were paved with gold. Ejegod was the successor to the notorious Oluf Hunger and well loved by his people for bringing an end to his predecessor's regime of famine and ill fortune. So well loved was he and so prosperous the country, that nobody would lock the door at night and nobody would steal the golden pavement for themselves, because who needs gold when your cattle is well fed, your children are clothed, and your community is thriving?
In the Minneapolis Institute of Art you can leave your purse along with your coat and other personal belongings in an open cubby in the unguarded wardrobe, only to come back after an hour-long visit and find them just as you left them. I don't know if this is the reason that Minnesota is one of the few American states which remained blue after the recent mid-term election, or if this has anything to do with the fact that Minneapolis is one of the only American cities governed by the principles of some sort of livable socialism (often referred to over here as "the Scandinavian Model") according to which the highest incomes are taxed harder to provide for less fortunate resident's housing, education, etc. (and not only their incarceration). I dunno. What I do know (cause I've been told) is that Minneapolis has the highest per capita arts funding in the United States, at $7 per head (followed not so hot on the heels by the New Yorkers who ring up at a whooping 5 cents per capita), so there is no need for Minneapolis artists to raid the cubbies at their local art museum.
The city's major institutions, The Minneapolis Institute of Art and The Walker Art Center, boast beautiful works in gorgeous architecture. To underscore their commitment to public service, teens get in for free at the Walker, while everybody gets in free at MIA. Both also feature picture windows with stunning panoramic views of the city's pocket size skyline: it's a keeper!
In addition to their impressive collections of international standing, both institutions have exhibition space devoted to home grown talent. I was particularly enthralled by Jonathan Kaiser's "Inverse Echo" installation at the MIA, consisting of perpetually looped vinyl recordings and inverted disco-balls cast in concrete.
Another intriguing display –this time among the MIA's period rooms –was the intellectually cluttered office of the charmingly dapper curator Barton Kestle, who had mysteriously disappeared in 1954, shortly after boarding a train to Washington D.C. This immaculately preserved postwar murder mystery complete with minibar, painter's easel, and Underwood typewriter was revealed to be a divinely comedic practical joke by Mark Dion for the museum's 2013 exhibition "More Real? Art in the Age of Truthiness" –but not until after it had both my host and myself completely hooked on its premise.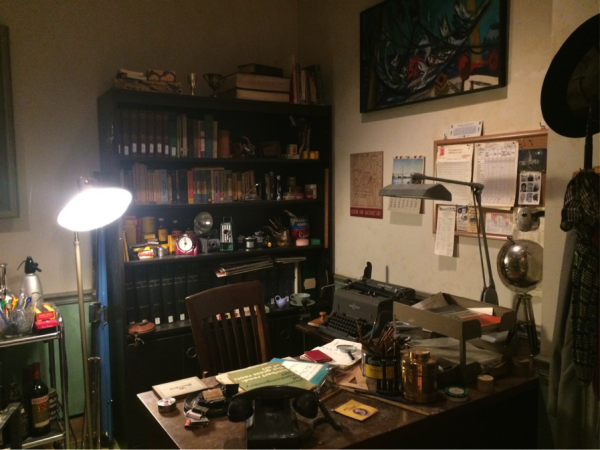 My tour was peppered with a behind-the-scenes of the Walker, and a trip to the suburbs to ogle Prince's mansion from the driveway (spoiler alert: it is not really a mansion, or maybe we were just ill informed) before heading for a selection of the city's galleries.
Affordable space is no scarce commodity here: in Bryan Savitz's first solo exhibition at David Petersen Gallery Pianos Are Also Heavy, the ample sized gallery is inhabited by four micromalistic alabaster sculptures on wall mounted shelves, to "compose a silence that allows for listening."
The friendly gallery assistant informs us that he has a few works in the group show next door at SooVAC, an artist run space featuring mainly local art by local people. Judging by the show on view, the local people's good humored and laid back attitude obfuscates their disturbing intentions; the eclectic exhibition is titled Keep Honking I'm Reloading.
At Midway Contemporary we get first peeks at Alehandro Cesarco's: Prescribe the Symptom. The paint is barely dry on the barely there silkscreen print which the artist describe as "muted melodrama" or "economic minimalism;" a favorite mode of expression it seems, in this land of plenty. Next to their exhibition space Midway features a gorgeous library with an ever-expanding collection of rare (art) historical material and artist's editions. It's sleek yet sturdy blonde bookshelves transport me to some place sweeter than Sweden; although Minnesota is wrapped in a Siberian cold, every (art) space I enter is heated like a sauna, and inhabited by friendly and scantily clad locals donning T-shirts in decidedly sweater weather.
Did I mention that the UofM has gorgeous studios and ballroom sized workshops, and that they actually pay their visiting faculty a living wage? I won't tell you how much, or y'all wanna come…no, wait a minute, why not?
Given the note we all recently received, via email, Facebook, Twitter or whatever – you know the one: The "everything-will-not-be-alright" from the Illinois Art Council, which boiled down to: "In this life, things are much harder than the afterworld –this life you're on your own!" Instead of asking how much of our time is left, ask how much of our mind? Take a look around (at least you've got friends) and if the elevator tries to put us down, punch a higher floor –let's all move to Minneapolis, to look for the purple banana before they put us on the truck –let's go crazy!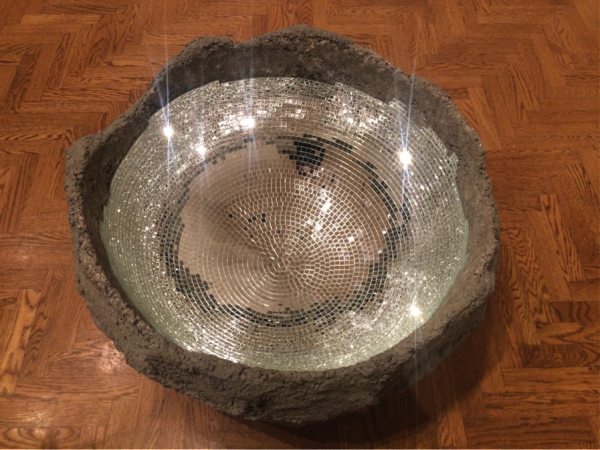 ---

Lise Haller Baggesen left her native Denmark in 1992 to study painting in the Netherlands. In 2008 she relocated to Chicago with her family. In the meantime, her work evolved from a traditional painting practice toward a hybrid practice including curating, writing and immersive multimedia installation work. Her first book "Mothernism" was published by Poor Farm Press and Green Lantern Press in 2014. 
Guest post by Tiffany Funk
Kanye West recently disclosed to France's Clique TV that the School of the Art Institute will grant him an honorary doctorate during their May commencement ceremony. Walter E. Massey, President of the School of the Art Institute of Chicago, invited West on March 4 through Twitter. As of the writing of this essay, the news has been confirmed by a variety of sources, including the Chicago Tribune.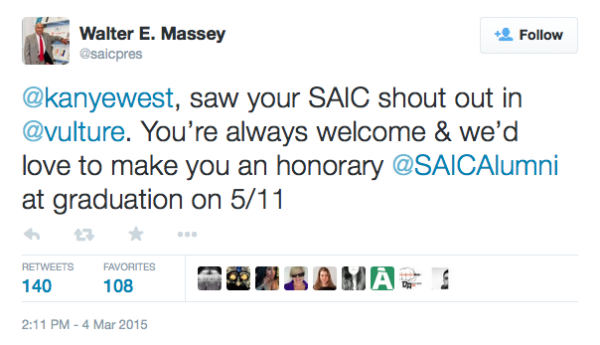 Full disclosure: I am pursuing a PhD, hoping to get my own doctorate in the fall. At first when I heard this, I rolled my eyes so hard they almost flew out of their sockets. I like Kanye West's music enough, but I'm no super fan. I'm not directly affiliated with the School of the Art Institute, but I'm close with many who are. I usually avoid tabloid press, but the honorary degree rumblings piqued my interest when I noticed the art blogs picking up the story and running with it. Then my Facebook feed lit up. I read countless responses from people defending the decision, deriding it, or simply questioning its veracity. Even while writing this, my opinion changed several times. Regardless, the whole issue seems to have hit a nerve amongst artists, and certainly the art community in Chicago.
Why is this? What is it about Kanye West and the School of the Art Institute that we feel this kind of immediate gut reaction? Why the vitriol? How can we approach this critically, getting to the heart of the real crisis here—that is, if there is one at all?
Here are a few of preliminary questions I asked myself and quickly dismissed:
Q: Does an honorary doctorate mean the same thing as a "regular" doctorate?
A: Of course not. Next.
Q: Does it matter than West never went to the School of the Art Institute when he was a Chicagoan, but instead went to the American Academy of the Arts and was—supposedly—a Columbia College Chicago dropout?
A: Not at all. (Besides, aren't we all supposed to be applauding successful people who self-identify as dropouts? Bill Gates has an honorary doctorate from Harvard, and he dropped out sometime around 1975.)
Q: Is what Kanye West does "art"?
A: Maybe—Yes—No—ugh, are we still asking these kinds of questions?
Q: Should an institution that does not grant doctorates be able to confer honorary doctorates?
A: Why not? If it's an honorary award, any institution should be able to confer any damned award they want. (Again: an honorary doctorate does not make one a PhD.)
The tradition of giving honorary doctorates has been around for a very long time, at least as long as the institutional convocation ceremony turned into an opportunity to invite prestige guest speakers. Many public figures have been awarded honorary doctorates for any number of reasons. The School of the Art Institute has in fact awarded many honorary degrees; last year's recipients were Theaster Gates, Ellen Sandor, and Franz Schulze. Gates, of course, is a well-known Chicago-based artist and educator, and Sandor and Schulze are both Chicago-based and heavily associated with SAIC. Many of the higher-profile past recipients have some sort of Chicago connection, or had even attended SAIC: for example, Apichatpong Weerasethakul (director of Uncle Boonmee Who Can Recall His Past Lives) received an SAIC MFA in 1998; Gahan Wilson was born in Evanston; Eric Fischl worked at the Museum of Contemporary Art as a security guard in the 1970s; Jeff Koons also attended SAIC before moving to NYC to become a commodities broker. However, not all honorary recipients are affiliated with Chicago or the Art Institute at all: Patti Smith, for example, is most associated with New York (have you read Just Kids yet? You have to read it). Yoko Ono's closest Chicago connection is that she headlined the Pitchfork Music Festival in 2007.
So why is Kanye West different? He has a strong Chicago connection. He is a wildly successful recording artist. He's shown himself to be a fascinating figure in the visual arts, to say the least. Clearly it's not so much that West's work isn't worthy of recognition, but seems to be an issue of what he represents. It brings up some really interesting questions regarding trends and kinds of art practice, particularly the business of art versus the more locally-recognized radical politics of social practice that begins in so many graduate programs. It brings up some interesting comparisons between the practices of more recent honorary recipients—Gates et al.—and the multifaceted work that we've seen from West.
What West represents is certainly not a social practice or radical politics—he's pretty clear, or clear in that he is so very, very unclear—that he is largely uninterested in social issues. In the same interview as his declaration that he is receiving the honorary doctorate, he states about race,
"Racism is a dated concept. It's like a silly concept that people try to touch on to either… to separate, to alienate, to pinpoint anything… It's stupid. The real true freedom isn't in the words."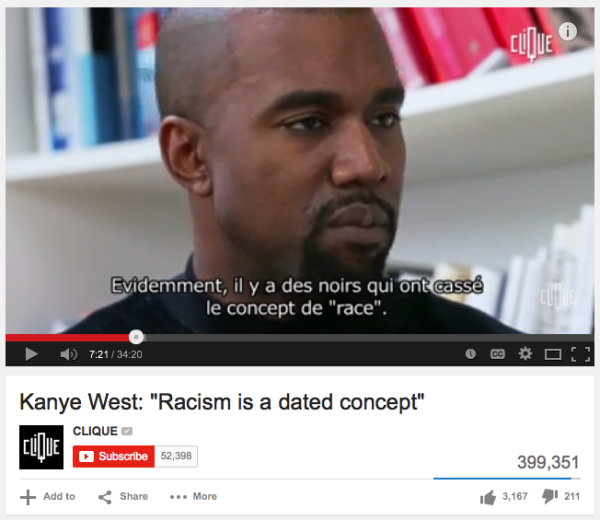 Many have read that statement as being far too flippant about race. But should we pillory West for his reaction to conversations about racism? It is old-fashioned. It is embarrassing that we still have to talk about it. And, yeah, it is stupid—not because race doesn't exist, or that it isn't still an incredibly embattled and complicated issue in America, but because racism as a concept is itself is a shorthand that allows us sidestep conversations about alienation and segregation. Kanye West is tired of talking about it, and doesn't want his work simplified in such a manner. Can you blame him?
Is this dismissal of racism part of the problem? Is it because West refuses to become an advocate, a definite voice against racism, and instead dares to focus upon a more autobiographical practice, that he is so often defined as self-absorbed and vapid?
Perhaps there is something in the fact that West is still relatively young, and often taken to task for being without the sort of self-reflection that seems to come with age. Perhaps it's because he announced the degree conferral himself before it was announced officially, and in that announcement, seemed to intimate that he feels he deserves it. Perhaps he didn't seem humble enough.
Perhaps it's because he's black.
Perhaps it's all those things, and because he's black.
Since many who are better equipped than I have taken on the issue of Kanye West and race, I propose that we not make this a question about him, his work, or the fact that he may be receiving an honorary degree—besides, if you were offered an honorary degree, would you say no?—and instead interrogate the motives of the honorary degree-granting institution. How/why should an art institution confer honorary doctorates, and what does that mean symbolically for the institution? And more importantly, what values and attributes does this privilege, and who does it privilege?
In shifting the attention from West to SAIC, here are a few more specific questions I propose we focus upon in future discourse as the 2015 commencement approaches:
1) How are people of color included/excluded by an institution that is known both for its art and for its prohibitively high tuition?*
2) Why give an honorary award to such a high-profile person of color? Is this honorary award in addition to, or in the place of, making institutional strides toward improving diversity in its student population?**
3) How does such a high-profile awardee persuade or dissuade matriculation and/or individual and corporate donation?
4) What communities/hegemonic structures does/should an art institution actually serve?
5) What does the conferral of honorary degrees mean for art institutions in general, and does this have any real impact on art education, practice, and discourse?
In the meantime, I'll be over here, listening to Graduation.
---
* Undergraduate tuition for SAIC, as of Fall 2015, is $43,140 for the year.
** The Fall 2014 enrollment statistics, according to SAIC's own website, are as follows:
American Indian or Alaskan Native 0.4%
Asian 11.2%
Black or African American 3.3%
Hispanic or Latino 7.8%
White 42%
Multiethnic 2.4%
Race/ethnicity unknown 3.6%