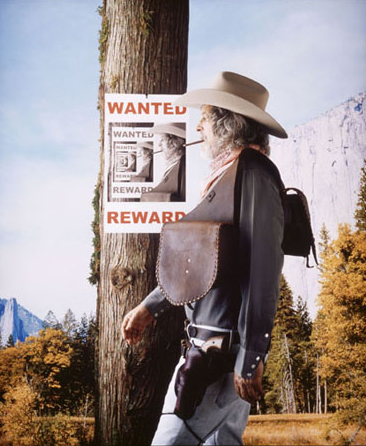 The latest in our "From the Archives" spotlight is dated February 11, 2007: Richard Holland, Duncan MacKenzie and Meg Onli talk to Rodney Graham on the occasion of his solo exhibition at Donald Young Gallery. And hey, coincidentally, Rodney Graham has a new show up at Donald Young right now, through November 23rd, 2011!
Click here to listen to Episode 76 featuring Rodney Graham.
Rodney Graham, on repeatedly recasting himself in his work:
"It was just easier to do that, and it gave me a certain limit, placing limits on what I would do. It was a way of maybe trying to distinguish my work from other Vancouver artists who are really masterful at that like Jeff Wall or Stan Douglas…I thought the performance thing was maybe more my thing. It was a way of doing something that was my own." — Rodney Graham, interviewed by Bad at Sports.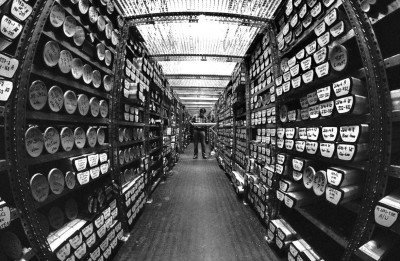 The Bad at Sports podcast has been going strong for over six years and thus far has produced–wait a sec, are you f*%king kidding me?– 322 *weekly* podcast episodes??! Â With a new podcast released every week?! Each featuring an interview with a different artist or maker hailing from parts all across the Western Hemisphere? Uh, that's pretty extraordinary. Over the last six-plus years of existence, Bad at Sports has talked to hundreds of artists, from local upstarts to living legends. Because B@S is constantly putting out new material, it's easy to forget that they've built up a massive audio archive of material that is virtually unrivaled (William Furlong and his amazing Audio Arts casette tape magazines, of course, is the grandaddy precursor to Bad at Sports' project). Â In honor of B@S' sixth year of life on this planet, we're going to start digging through the podcast archives on a weekly basis to highlight key episodes from the past. This, in addition to the new podcasts that the B@S team continues to create and upload for your listening pleasure each and every week.
So, please to enjoy the following selection from Bad at Sports archives, recorded in 2007 and featuring an interview with Jeff Wall that took place just prior to the opening of Wall's retrospective exhibition at The Art Institute of Chicago.
Click here to listen to Bad at Sports Episode 96: Jeff Wall.
"I was … looking at the exhibition and I realized, what I feel about many of my exhibitions…that no matter how well installed they are, no matter how well lit and if the rooms are great, and all that…a lot of the time my pictures just don't look very good together. No matter how well you hang them they often just don't really go together. It's hard to make what I would call a really successful show as an event or as a circumstance, because they're very singular, each one: and each one has its own structure, its own space, its own colors, its own light, or whatever. And they don't go in groups. At least, they only go in groups more or less. I don't see it as a virtue or a negative thing either, it must just be how I see, or how I do things. I really see my pictures as singular. I don't have any interest in making variations on a theme, or any of those kinds of things that tie pictures together. Each one does come from a real experience. I used to think about it [in terms of] genre, but I don't think about it like that anymore….Genre means something known. When you think you know something, you create limitations."  – Jeff Wall, interviewed by Duncan MacKenzie for Bad at Sports
Riding the wave of ridiculously good buzz the Museum of Contemporary Art, Chicago has been receiving from the local press concerning all the big changes there as of late, the MCA today announced that it has named Dieter Roelstraete as its new Manilow Senior Curator. Roelstraete is currently the Curator of MuHKA, the Museum of Contemporary Art (Museum van Hedendaagse Kunst) in Antwerp, Belgium, and will join the MCA in February 2012. The MCA's press release on the hiring follows:
Michael Darling, James W. Alsdorf Chief Curator of the Museum of Contemporary Art (MCA), Chicago, announced today that Dieter Roelstraete has been appointed the new Manilow Senior Curator at the MCA. Roelstraete is currently the Curator of MuHKA, the Museum of Contemporary Art (Museum van Hedendaagse Kunst) in Antwerp, Belgium, where he has organized large-scale group exhibitions and monographic shows. He will assume his new responsibilities at the MCA in February 2012.

"Dieter is a wildly productive and extraordinarily smart curator who has addressed a wide range of art — geographically, generationally, materially — in his writings and exhibitions over the past several years, says Darling. "We felt his range of knowledge and broad curiosity would be perfect for the MCA in our attempt to cast as wide a net as possible in seeking out the most compelling art from around the world. Importantly, I first started hearing about him from artists who found in him a sympathetic and intelligent translator of their projects, and that kind of endorsement is very important to us. He brings with him an international network of colleagues and collaborators which will extend the MCA's reach far beyond Chicago; but at the end of the day, he is also a really charming person who we are all very much looking forward to working with."

Originally trained as a philosopher at the University of Ghent, Belgian-born Roelstraete has worked at the MuHKA since 2003. His curatorial projects there include Emotion Pictures (2005); Intertidal, a survey show of contemporary art from Vancouver (2005); The Order of Things (2008); Auguste Orts: Correspondence (2010); Liam Gillick and Lawrence Weiner – A Syntax of Dependency (2011); A Rua: The Spirit of Rio de Janeiro (2011) and the collaborative projects Academy: Learning from Art (2006); The Projection Project (2007); and All That Is Solid Melts Into Air (2009). He is currently preparing a retrospective of Chantal Akerman, opening at MuHKA in February 2012.

In 2005, Roelstraete co-curated Honoré d'O: The Quest in the Belgian pavilion at the 51st Venice Biennale. He has also organized solo exhibitions of Roy Arden (Vancouver Art Gallery, 2007), Steven Shearer (De Appel, Amsterdam, 2007), and Zin Taylor (Ursula Blickle Stiftung, Kraichtal, 2011), as well as small-scale group shows in galleries and institutions in Belgium and Germany.

Roelstraete is an editor of Afterall and a contributing editor to A Prior Magazine, and has published extensively on contemporary art and philosophical issues in numerous catalogues and journals including Artforum, Frieze, and Mousse Magazine. He is one of the founders of the journal FR David and a tutor at De Appel in Amsterdam. In 2010, his book Richard Long: A Line Made By Walking was published by Afterall Books/The MIT Press, and a volume of his poetry will be published by ROMA in May 2012. He lives in Berlin with his wife Monika Szewczyk.
We're super thrilled to announce that Bryce Dwyer is joining the team at Bad at Sports as our newest blogger. He'll be posting every other Monday, and we can't wait. Many of those in the Chicago art community are already familiar with Bryce and his work with InCUBATE, but for those outside of Chi, here's the scoop: Bryce Dwyer is a writer and organizer based in Chicago. Since 2007, he has co-organized exhibitions, a residency program, a lecture series, and many other public events with InCUBATE. He recently co-organized The International Day of Soup, a gathering of meal-based micro-granting projects from around the world. Most recently, he co-curated the School of the Art Institute of Chicago's MFA Thesis Exhibition and served as associate editor of PHONEBOOK 3, a directory of artist-run spaces and programs across the US. A shameless bibliophile, his shelves currently bulge with books whose subjects range from cooking to comedy and democracy to disco. Projects that Bryce has been involved with lately that he's especially loved include the Public Culture Lecture Series at Three Walls; the exhibition In Search of the Mundane, also at Three Walls; and InCUBATE's Person-in-residency program (now closed).
Welcome aboard, Bryce!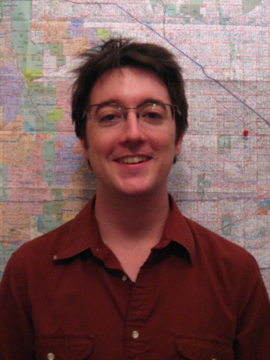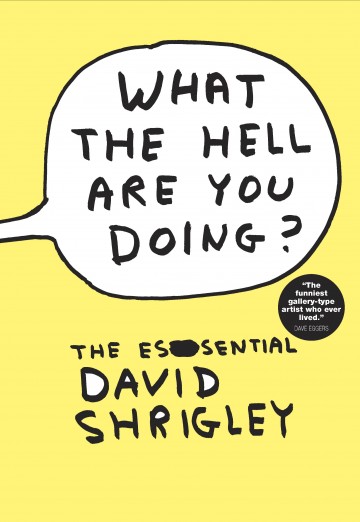 David Shrigley fans, take note: Shrigley will be signing copies of his new book What the Hell Are You Doing? The Essential David Shrigley TONIGHT at 7pm at  Quimby's Bookstore, 1854 W. North Ave., Chicago. Tomorrow night, he'll be speaking at Columbia College Chicago's Stage Two from 6:30pm – 9:30pm, 618 S. Michigan Ave., 2nd Floor. Quimby's will be there both nights to sell the hell out of his books. Should be good! And stay tuned over the coming months for Duncan's interview with Shrigley on the podcast (dates still TBD). Full details on tonight and tomorrow's events below:
WHAT THE HELL ARE YOU DOING? The Essential David Shrigley

"David Shrigley is probably the funniest gallery-type artist who ever
lived." -Dave Eggers

"With a casual gesture Shrigley points to that hideous shape whose
name I've never known—and then he names it. And the name is
profoundly, embarrassingly familiar. I'm laughing while frantically
searching for a pen, so desperate to capture the feeling he has
unearthed in me." -Miranda July

David Shrigley is the rare artist that can comfortably walk the fine
line between pop culture and high art. While he's animated videos for
musicians such as Blur and Bonny Prince Billy, his work can also be
seen in world renowned museums such as MoMA and the Tate Modern, and
his highly distinctive style has been on display in galleries in New
York, Paris, Berlin, Melbourne, and beyond. He is also clearly a
madman.

The aptly named WHAT THE HELL ARE YOU DOING: The Essential David
Shrigley [W. W. Norton & Company; October 24th, 2011; $35.00
hardcover] is an outrageous compilation of his illustrations, comics,
photography and sculpture. His crude drawings and unexpected
compositions are at once childish and clever, and each depiction oddly
sincere. They capture the morbid humor of Edward Gorey, the absurdity
of a Monty Python sketch, and the peculiar perspective of a Charles
Addams cartoon. In short, this beautiful, full color collection is an
indispensible introduction to one of contemporary art's most
fascinating and provocative minds.

The pieces in this book are an eclectic and encompassing
representation of Shirgley's interest in the surreal. From a
photograph of a hot dog (affixed with googly eyes and tucked
comfortably into bed) to childlike drawings of humanity's most
grotesque members (a man drinking a goblet of blood, captioned simply
with "CHEERS!") this book is a both a celebration of condemnation of
humanity's most base urges, fears, and delights.

WHAT THE HELL ARE YOU DOING? is remarkably bold, and Shrigley leaves
no topic untouched. Through colorful commentary, he explores
everything from clowns to caffeine, sexuality to God, and all the
delightfully inappropriate bits in between. You would be hard-pressed
to find, in any other work of art, a match to Shrigley's satirical
brilliance. As Will Self points out in the introduction, "Shrigley's
photographic works suggest the refined eye of someone sent back from
the future beyond the looming apocalypse, charged with assembling
images that, while ostensibly of the mundane, nonetheless explain how
it came to pass that humanity destroyed itself." By turns unsettling,
moving, and gut-wrenchingly funny, WHAT THE HELL ARE YOU DOING? is a
revealing glimpse into an offbeat, darkly comedic, and utterly
hilarious artistic mind. For more info: davidshrigley.com/.
Tues, Sept 20th, 7pm at Quimby's Bookstore 1854 W. North Ave., Chicago
Wed, Sep 21st , 6:30pm – 9:30pm at Columbia College Chicago – Stage
Two 618 S. Michigan Ave., 2nd Floor.…Quimby's will be there to sell
books.

These events are co-sponsored by Quimby's Bookstore, Columbia College
and AIGA Chicago.

Quimby's Bookstore    1854 W. North Ave Chicago, IL 60622   p:
773-342-0910Â  f: 773-342-0998Â  quimbys.com