Ack, I meant to post this yesterday and totally forgot. Huge apologies, because this thing looks great – so many fantastic artists are involved in this show! But luckily there's still time for you to catch the first of an ongoing "Winter Experiment" at Monique Meloche Gallery if you hop on by the space TODAY, Saturday, at 1pm to listen to the talk between Ebony G. Patterson & Tumelo Mosaka taking place in the gallery. They will have treats and hot drinks (provided by Letizia's Natural Bakery), and Duncan will be on site recording this and all the other upcoming talks for Bad at Sports' podcast, so stop by, hang out, and say hi to your friends! The full schedule of events follows….
Winter Experiment  -  Calendar of Events
Saturday January 15, 1pm: Ebony G. Patterson & Tumelo Mosaka

Patterson (Jamaican, born 1981, lives Lexington, KY/Kingston, Jamaica) will have a dynamic mixed-media installation that investigates Jamaican dance hall culture in the gallery's window facing Division Street. Mosaka included Patterson in his 2007 exhibition Infinite Island: Contemporary Caribbean Art at the Brooklyn Museum of Art where he was formerly Associate Curator of Exhibitions. Recently, Mosaka has become the Contemporary Art Curator at the Krannert Art Museum, Champaign, Illinois. Patterson's installation Gully Godz in Conversation-Conversations Revised I, II and III will continue through March 26 as our fourth on the wall project.
Saturday January 22, 1pm: Dan Gunn & Michelle Grabner
Gunn's (American, born 1980, lives Chicago) paintings, sculptures, and installations investigate the power and perception of pattern and light as well as the roles of spatial and cultural context to the assignment of meaning in contemporary art. Michelle Grabner, who is an artist, curator, writer and the founder of The Suburban in Oak Park, taught Gunn at the School of the Art Institute, where she is Chair of the Painting and Drawing Department and where Gunn received his MFA in 2007. After the conversation, follow us for the opening of Grabner's solo exhibition Like a rare morel at Shane Campbell Gallery.
Saturday January 29, 1pm: Ben Fain & Shannon Stratton
Fain (American, born London 1980, lives Chicago), who is best known for his controversial public-performances and parades, recently taught the course The Parade Float as Guerrilla Art in Northwestern's Department of Art Theory and Practice. Stratton, the founder and Executive Director of local non-profit Threewalls, is intimately familiar with Chesterhill, OH, the location of Fain's most recent parade and the subject of his current project. Together they will discuss this project along with new contexts for art making and exhibiting.
Saturday February 5, 1pm: Anna Shteynshleyger & Andreas Waldburg-Wolfegg
Shteynshleyger's (Russian-American, born Moscow 1977, lives Chicago) photographs—portraits, still-lifes, landscapes, and interiors—display a historic sensitivity that is at once personal and political. Arts patron Waldburg-Wolfegg is on the Advisory Committee of the Museum of Contemporary Photography and the International Committee of the Renaissance Society, where Shteynshleyger had solo exhibitions in 2004 and 2007 respectively. Shteynshleyger will be previewing some of her new work in progress.
Address: moniquemeloche
2154 W. Division Chicago IL 60622
t: 773.252.0299, f: 773.252.0899
Just popping in again to point you to Caroline Picard's interview with Chicago-based artist Deb Sokolow on art:21 blog! (We've also interviewed Deb on Episode 201 of the podcast). Caroline asks Deb a bunch of really insightful questions – don't miss this! A brief excerpt follows; please go on over to art:21 and read it in full.
Deb Sokolow invokes You, the audience. When engaging her work–wall drawings rife with text-narratives that revel in heist, hijinks and mystery, You are not a passive bystander. You are implicated as a character in her web, because she always writes in the second person. I spent some time talking to Deb about that second person device. It strikes me as particularly interesting because of its self-reflexiveness. Rather than sharing the artist's gaze, looking through the lens of a camera say, the audience suddenly identifies with the model. You/We are in the drawing. You/We are being watched. Deb Sokolow is looking at us. Like an unnerving Welcome mat, Sokolow gives you a platform on which to stand.

Caroline Picard: How would you describe your development as an artist? Do you feel like there are different stages of Deb Sokolow work?

Deb Sokolow: Good question, maybe it's a question I'd be able to answer better 10 or 20 years down the road. I've only been working in this current vein since 2003. That year, I was smack-dab in the middle of grad school, and it was the year that I had an art crisis; I realized I didn't know what the heck I was doing or wanted to do as an artist. I had no personal investment in anything going on in the studio, so I stopped making work. I went home. I watched movies and ate Chinese take-out. "This is so much better than making art," I told myself. But then when I started asking myself what was so compelling about watching movies, I realized that it was the stories, the narrative form that I loved, that I could get lost in. This was an A-ha! moment for me, because prior to this, I was making these blobby shapes out of glue and arranging them on table tops. It was boring. So boring! So I moved into working with the narrative form, making large, diagrammatic drawings on paper or multiple papers, always narrated by an anonymous, unreliable protagonist who's only ever referred to as "you" and that's what I've been doing for the last couple of years up until a couple of months ago where I decided to make a break with this, keep using the "you" but develop a new framework for the narrative and a new way of presenting it. So, in answer to your question, I guess I could say that I've recently entered dynasty #2, which is actually a pretty exciting place to be. Read more.
I was wondering why I was getting some strange Facebook and Twitter friend/follower requests from the NYC-area….I'm sort of (okay a lot) embarrassed, but Jerry Saltz put a note responding to yesterday's "Superstar" post on his Facebook page. Our blog doesn't get tons of traffic, so when I write here I feel like it's aimed directly at the ten or so people I know for sure actually read it. Suffice it to say, it was kind of a shock to see that Mr. Saltz had read it and responded (I learned of it via someone else's Twitter). I appreciate that he took the time to do so. Now it is out there in a format where people can respond to it–and at least the people who participate in Saltz's Facebook discussion don't seem to be the troll type (I'm pretty sure). Dear God, though, many of them sure are the fawning type. One comment in particular made me laugh; it was something along the lines of, 'maybe Claudine should actively post on Jerry's wall for six months or so before commenting on what's happening here!" Um….wait, wasn't the importance of NOT doing just that pretty much the point I was trying to make, and the crux of James Panero's New Criterion critique of Mr. Saltz's Facebook exchanges too?? Plus, I would never get anything else done if I spend the next six months hanging out on Jerry Saltz's page.
He really does seem like a nice guy though – but what the hell do I know? It's a frakkin' Facebook page, we all put on our best Faces there.
Anyway. I'm going to resist the temptation to get all defensive and just not say anything further. I don't want this blog to become all about Jerry.  But now y'all have chance to respond…if this is an issue you care about, that is.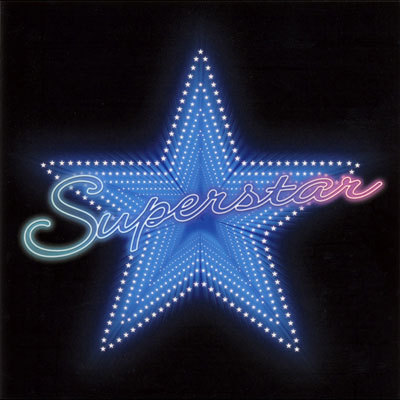 (This one's for Dmitry).
Okay, yeah, I know — to describe Jerry Saltz as a "superstar" as I just did is to engage in more than a bit of hyperbole. But when it comes to Jerry (since everyone seems to feel like they're on a first-name basis with him, I guess I can be, too), "superstar" doesn't seem all that off-the-mark, given Saltz's relative media fame versus the utter obscurity within which most art writers/critics labor. This has always been the case, even in the days when art critics actually played a hand in shaping the discourse–and they haven't done that in quite awhile. So, you know, we should be happy that there is at least one art critic famous enough to hobnob with Sarah Jessica Parker and her ilk. Jerry seems like a genial guy and a kind enough spirit and so personally, I don't begrudge him his fame.
I was surprised, however, that Ben Davis (newly of Artinfo) didn't mention Saltz at all in his column on the state of art criticism. Asserting that "art criticism isn't dead, it's just in eclipse," Davis argued that
"If you had to name the major development in art discourse during the 2000s, it would undoubtedly be the ascent of "art news," which has definitely replaced "art criticism" at the center of discussion. There's been an enormous proliferation of writing about the art scene. Artforum.com's "Scene and Herd" was founded in 2004. Artinfo.com, the publication I write for, was founded in 2005. And of course, there is the tremendous excitement generated by the art blogosphere, which draws its strength from attitude and outrage."
Paddy Johnson of Art Fag City, who's a pretty good examplar of the developments Davis is describing, didn't seem to think much of Davis' analysis. Responding to his post on her own blog, Johnson wrote,
"I feel like I've been reading about the problems of the 24 hour news cycle for fifteen years or more, and the problems are the same. Davis's piece doesn't bring much new to the table past what we already know: news is a large component of many blogs and websites — particularly the ones he's worked for — and criticism isn't doing that well.The trouble has less to do with news per se than the reality of publishing: it's a volume industry and professionals need more time than we're given to produce good work. But there are some ups to these downs, so I don't believe it's been as eclipsed as Davis thinks — it's just not where he's looking. Some of the best criticism on this blog appears in the comments section, and it's no different for other blogs or even Facebook pages like that of Jerry Saltz."
Johnson made good points. Like Saltz or hate Saltz–or rather, like/hate the style of critical engagement Saltz represents–you cannot ignore the behemoth that is the Saltz/Facebook/Social Media machine. His Facebook groupies, his TV stint as a judge on Work of Art, his "Ask a Critic" column for New York magazine–all of these represent fairly radical shifts in the relation between critic and audience. One that is more open, more "radically vulnerable," as Saltz himself has so memorably put it, and one where, to some greater degree than before, the art critic must answer (and answer and answer and answer) to the statements he puts out there via his reviews and other published pieces.
The problem is that all of these radical shifts in the critic/audience relationship apply only to Jerry Saltz. Saltz hasn't changed the state of art criticism one bit – he's just upped his own name-recognition value within it. To be fair, Saltz has argued repeatedly that his own experiments with open-ended interactions with his readers, "friends," and "fans" is something that can and should be duplicated by others. And that's certainly true. It's just that most art critics are way more boring than Saltz is and nobody really cares enough about what they have to say to want to have an ongoing conversation with them, virtual or otherwise.
James Panero, writing in the New Criterion, has described his own "Jerry Saltz problem." To my mind, Panero's critique is the most persuasive I've yet read, though I could have done without some of his prose, which seemed to border on jealous personal attack. I think this is the strongest section of Panero's argument:
Another problem with Saltz's "accidental criticism" is that he has not leveled the playing field at all. He has instead flipped the traditional critic's role from peripheral character to central actor. His comment writers, many of them wayward artists, are now the critics, while he has become the new art star around which they circulate. Jerry Saltz has become "Jerry Saltz," a socially networked performance piece of art criticism. His online work is not unlike the performance art of Tino Sehgal, who took over the objectless Guggenheim rotunda earlier this year to ask questions like "What is progress?"

The lure of interactive performance art is that it shares the stage equally with the viewer. Marina Abramovic's staring contest at moma became a sensation because it felt like we were the art, just as online comments make us all feel like we are the writers, or through Facebook we have 5,000 "Friends." Following Andy Warhol's dictum that "in the future, everyone will be famous for fifteen minutes," and Joseph Beuys's pronouncement that "everyone is an artist," Saltz has wondered "if all of our interconnectivity and social networking also made everyone a critic." But this fame game can become a pyramid scheme. In exchange for the brief rush of recognition that you might feel sitting across from Abramovic or posting to Saltz's Facebook page, you grant them much more than their fifteen minutes. You end up ultimately diminished—another brick in a 250,000-word wall—while adding to their cumulative luster. You "need to partake of the blood of others to grow," Saltz writes. And he should know.
(Oof! That last line had to hurt, didn't it?).
I find the notion of the critic-as-performer to be a really interesting one. I've always been an advocate for a criticism that incorporates the subjectivity of the writer into the form and content of the critique, in certain appropriate contexts. Jerry Saltz now does this in every context, and that's no doubt why many observers have grown weary of him. It's too much Jerry. In the same way that Julia Roberts and Angelina Jolie and Brad Pitt and, ugh, even Sarah Jessica Parker can't  be considered real actors anymore–they're merely celebrities, whose every new role offers a new format in which to play themselves–Jerry Saltz has become a celebrity critic who's finding it difficult to talk about anything but himself, even when he truly does want to be talking only about art.
The Art Institute of Chicago's Free Thursday evenings (sponsored by Target) will end after May 26th. I read about the change earlier this week in a post by Time Out Chicago's arts writer, Lauren Weinberg. I didn't link to her post here at the time because Weinberg's criticism of the AIC for this move didn't seem entirely justified, to my mind, given that the Museum was not cutting free hours altogether, only changing their dates and times (which, for some, makes them less convenient). This morning, I was happy to read a lengthier piece posted by Weinberg that contained a fuller explanation of the Art Institute's decision after speaking with its director of public affairs Erin Hogan. Although Weinberg asserts that her larger critique of the Institute's move was fair, she adjusts some of her facts surrounding the public's overall access to free admission – and that seems fair enough to me. I like that Weinberg is taking such a strong stance on this issue. I also think Erin Hogan rocks for being forthright and available to address any and all arguments against the AIC's decision. Read all the details in Weinberg's interview with Hogan and decide for yourself. And, you know, this should go without saying but, if you can afford to become a member of the Art Institute, the MCA, and other local Chicago museums – you should dole out the cash and do so. These cultural resources need it just as much as WBEZ does.