1. Ask the Oracle at Heaven Gallery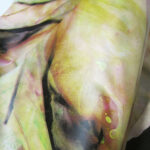 Work by Claire Arctander, Ann Gaziano, Annie Kielman and AP Shrewsbury.
Heaven Gallery is located at 1550 N. Milwaukee Ave. 2nd Fl. Reception Friday, 7-11pm.
2. Public Collectors: Hardcore Architecture at The Franklin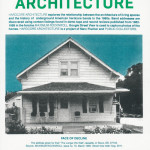 Work by Marc Fischer and Public Collectors.
The Franklin is located at 3522 W. Franklin Blvd. Reception Saturday, 6-10pm.
3. Field Study at David Weinberg Photography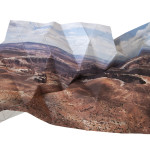 Curated by Katherine Ware and Meg T. Noe, with work by Nealson Armour, Natalia Baluta, Sarah Christianson, Ciurej and Lochman, Rachel Cox, Karen Darling, Barbara Diener, Jessica Ekern, Adam Forrester, Dana Fritz, Cameron Gibson, Tytia Habing, William Harper, Lindsay Hutchens, Sandra Klein, Chrissy LaMaster, Adam Lampton, Cristen Leifheit, Janice Levy, Joyce Lopez, Holly Lynton, Sarah Malakoff, Carsten Meier, Angela Mittiga, Mayu Nagaoka, Paccarik Orue, Julie Pasila, Simon Pyle, Tealia Ellis Ritter, Rob Rocke, Ken Rosenthal, Zack Sabin, John Steck Jr., Jamey Stillings, Suzanne E. Szucs, Millee Tibbs and Terri Warpinski
David Weinberg Photography – 300 W. Superior St. Reception 5-8pm.
4. Vernacular Photography Festival at Comfort Station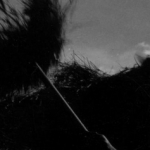 Curated by Ron Slattery
Comfort Station is located at 2579 N. Milwaukee Ave. Reception 5-8pm.
5. Hungry Souls at Pilsen Outpost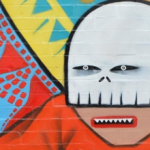 Work by Jasso.
Pilsen Outpost is located at 1958 W. 21st St. Reception 6-10pm.
Stephanie Burke was born in Nevada City, CA in 1984. She received her BA in Studio Art and Anthropology from Humboldt State University in 2007, and her MFA in Photography from The School of the Art Institute of Chicago in 2009. Currently she makes work, teaches photography at Wilbur Wright College and Hyde Park Art Center, writes for Bad at Sports and works as Managing Editor for Art Talk Chicago and Chicago Art Magazine.When not making, teaching, looking at, or writing about art, she enjoys running around in the woods, drinking beer by bonfires, and target shooting.
Latest posts by stephanieburke (see all)