download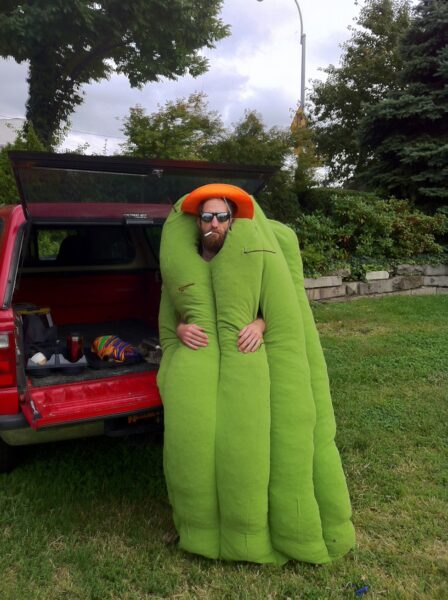 This week: This show has everything, the Amanda Browder Show, Justin Cooper, Richard finally records a new outro, and some of the most annoying music ever used on BAS!!
NYC/Browder talks to Brooklyn based artist Justin Cooper. Post a few deadpan jokes, and moments of spacing out…(edited of course)  we discuss his history of his work, and his installationSpreadsheet, and performance Mowers of Ten presented by the Art-In-Buildings program, and Monique Meloche Gallery. The project is in conjunction with The Armory Show that is going on next week.
Employing a strategy of "endless introducing," Cooper plays both host and hosted, in an effort to eradicate the line between these two states. With the classic Charles and Ray Eames film, Powers of Ten, as inspiration, and Cooper's installation, Spreadsheet serving as a backdrop, the performance aggregates comedic bits, routines, acts, sound fragments, free floating signifiers, and chains of non sequitors systematized into miniature narratives, into a simulation of comedy. Like "Friends" minus the laugh track or AstroTurf as a surrogate for suburban lawn, Mowers of Ten, highlights the impossibility of reconciling the intellectual with the visceral. "I know this isn't funny…and yet." "I know this isn't grass…and yet."
http://moniquemeloche.com/artists/justin-cooper/
SHOUT OUT TO AMANDA:
Art Fair weekend is next weekend in NYC! The Armory, VOLTA, Scope, etc. etc.
BUT Time to go see the SPRING/BREAK Art Fair. Amanda Browder and a ton of very cool artists in NYC will be showing at this fair in the abandoned section of the Post Office on 33rd Street between 8th and 9th. It is a fair of guest curators who are bringing their collection of artists to each room in the massive office space.
Look for her on the 4th floor with curators Jacob Rhodes of Field Projects and Jen Schwarting.  You can also find: Adam Parker Smith, ESP TV., Siebren Versteeg, Julia Oldham and Trish Tillman
Christopher Hudgens is the Operations Manager for BaS and works in various other capacities for other organizations in the Chicago Art & Culture scene. Most recently as Business Operations Manager for the Bridge Art Fair and currently an advocate for all things art & technology.
Latest posts by Christopher (see all)