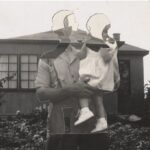 Work by Polly Yates.
Roman Susan is located at 1224 W. Loyola Ave. Reception Saturday, 5-8pm.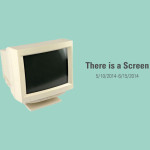 Work by Daniel Baird and Ryan Lauderdale.
LVL3 is located at 1542 N. Mikwaukee Ave. Reception Saturday, 6-10pm.
3. Anonymous Women: Draped at Schneider Gallery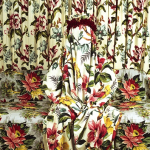 Work by Patty Carroll.
Schneider Gallery is located at 230 W. Superior St. Reception Friday, 5-7:30pm.
4. In the Valley at LivingRoom Gallery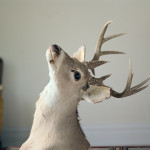 Work by Barbara Diener.
LivingRoom Gallery is located at 1530 W Superior St. Reception Friday, 6-9pm.
5. Miss Kilman and She Were Terrible Together at The Hills Esthetic Center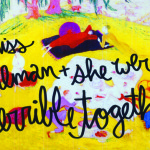 Curated by by Matt Morris, with work by Shinsuke Aso, Luis Miguel Bendaña, Poy Born, Alex da Corte, Dana DeGiulio, Hunter Foster, Jesse Harrod, Richard Hawkins, Matthew Landry, Tony Luensman, Miller/Shellabarger, Ulrike Müller, William J. O'Brien, BD Pack, Daisy Palma, Eric Ruschman, Ryan Shubert, Amy Sillman, and Joan Snyder.
The Hills Esthetic Center is located at 128 N. Campbell Ave. Reception Saturday, 7-11pm.
Stephanie Burke was born in Nevada City, CA in 1984. She received her BA in Studio Art and Anthropology from Humboldt State University in 2007, and her MFA in Photography from The School of the Art Institute of Chicago in 2009. Currently she makes work, teaches photography at Wilbur Wright College and Hyde Park Art Center, writes for Bad at Sports and works as Managing Editor for Art Talk Chicago and Chicago Art Magazine.When not making, teaching, looking at, or writing about art, she enjoys running around in the woods, drinking beer by bonfires, and target shooting.
Latest posts by stephanieburke (see all)