download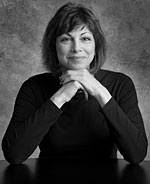 This week: Richard talks to Susan Blackman president of Art Advisory Ltd. about what it takes to be an art advisor, what they do and how they could sell your work!
http://www.artadvisoryltd.com/index.html
Christopher Hudgens is the Operations Manager for BaS and works in various other capacities for other organizations in the Chicago Art & Culture scene. Most recently as Business Operations Manager for the Bridge Art Fair and currently an advocate for all things art & technology.
Latest posts by Christopher (see all)