download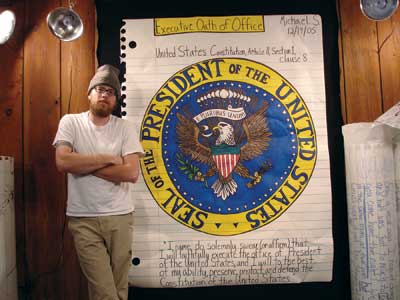 This week: The Amanda Browder Show rolls back into town! Amanda talks to artist Michael Scoggins.
Michael Scoggins was born in Washington D.C. in 1973. Growing up in Virginia and relocating later to Savannah, Georgia where he gained an MFA in painting from the Savannah College of Art and Design in 2006. In the summer 2003 he attended the prestigious Skowhegan School of Painting and Sculpture in Skowhegan, Maine. He has shown extensively, gained international recognition and has gallery representation in Atlanta, Miami, New York, San Francisco, Vienna and Seoul. Michael currently lives and works in Brooklyn, NY.
Christopher Hudgens is the Operations Manager for BaS and works in various other capacities for other organizations in the Chicago Art & Culture scene. Most recently as Business Operations Manager for the Bridge Art Fair and currently an advocate for all things art & technology.
Latest posts by Christopher (see all)