download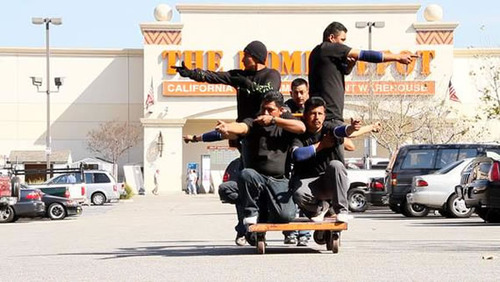 This week: Brian and Patricia meet with artist Tony Labat who tries to teach PM how to roll her R's.
Tony Labat was born in Cuba and came to the United States at the age of 15 in 1966. He has exhibited internationally over the last 30 years. Labat has received numerous awards and grants and his work is in many private and public collections. Labat has developed a body of work in Performance, Video, Sculpture and Installation. His work has dealt with and continues his investigations with the body, popular culture, identity, urban relations, politics, and the media.
This week has musical nods to the untimely passings of Kriss Kross's Chris Kelly and Slayer's Jeff Hanneman.
Christopher Hudgens is the Operations Manager for BaS and works in various other capacities for other organizations in the Chicago Art & Culture scene. Most recently as Business Operations Manager for the Bridge Art Fair and currently an advocate for all things art & technology.
Latest posts by Christopher (see all)