download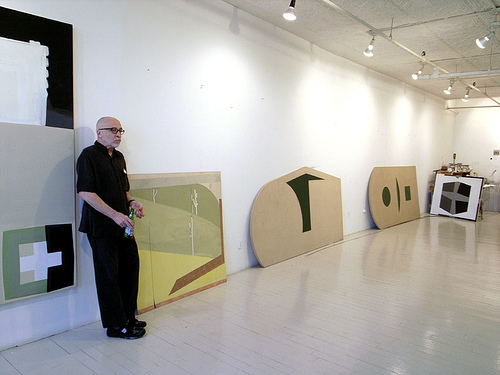 Bio from Devening Projects…
(born 1942) Gary Stephan has been showing his painting and sculpture since the late sixties in the United States and Europe. He has had solo shows in New York at Bykert Gallery, Mary Boone Gallery, Hirschl and Adler and Marlborough Gallery; in Los Angeles at Margo Leavin Gallery and Daniel Weinberg Gallery; and in Berlin at Galerie Keinzle and Gmeiner among many others. His work can be found in the collections of The Guggenheim Museum of Art, The Metropolitan and the Museum of Modern Art, as well as museums nationwide. He is the recipient of awards from the National Endowment of the Arts, the Guggenheim Foundation and the American Academy of Arts and Letters. He teaches in the MFA program at School of Visual Arts in NYC and is currently represented by Kienzle Art Foundation in Berlin. Gary Stephan lives and works in New York City and Stone Ridge, NY.
Image from…
All your bases belong to us.
Christopher Hudgens is the Operations Manager for BaS and works in various other capacities for other organizations in the Chicago Art & Culture scene. Most recently as Business Operations Manager for the Bridge Art Fair and currently an advocate for all things art & technology.
Latest posts by Christopher (see all)