We're super thrilled to announce that Bryce Dwyer is joining the team at Bad at Sports as our newest blogger. He'll be posting every other Monday, and we can't wait. Many of those in the Chicago art community are already familiar with Bryce and his work with InCUBATE, but for those outside of Chi, here's the scoop: Bryce Dwyer is a writer and organizer based in Chicago. Since 2007, he has co-organized exhibitions, a residency program, a lecture series, and many other public events with InCUBATE. He recently co-organized The International Day of Soup, a gathering of meal-based micro-granting projects from around the world. Most recently, he co-curated the School of the Art Institute of Chicago's MFA Thesis Exhibition and served as associate editor of PHONEBOOK 3, a directory of artist-run spaces and programs across the US. A shameless bibliophile, his shelves currently bulge with books whose subjects range from cooking to comedy and democracy to disco. Projects that Bryce has been involved with lately that he's especially loved include the Public Culture Lecture Series at Three Walls; the exhibition In Search of the Mundane, also at Three Walls; and InCUBATE's Person-in-residency program (now closed).
Welcome aboard, Bryce!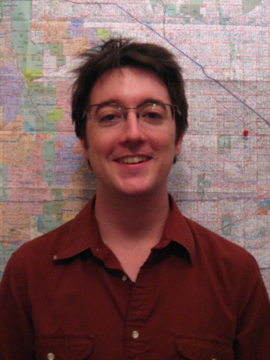 Claudine Isé has worked in the field of contemporary art as a writer and curator for the past decade, and currently serves as the Editor of the Art21 Blog. Claudine regularly writes for Artforum.com and Chicago magazine, and has also worked as an art critic for the Los Angeles Times. Before moving to Chicago in 2008, she worked at the Wexner Center in Columbus, OH as associate curator of exhibitions, and at the Hammer Museum in Los Angeles as assistant curator of contemporary art, where she curated a number of Hammer Projects. She has Ph.D. in Film, Literature and Culture from the University of Southern California.
Latest posts by Claudine Isé (see all)