Hello again everyone. Sorry for the silence last week, I was on an adventure to California. It was great, except for the fact that someone out there got me sick, and now that I'm back with my nose to the grinding stone and a shoot to go to this weekend (both kinds), and I've got a wicked cold. Art's been slimming down in preparation for the big Sept. 10th blowout, but there's still a lot of great work up. Here's my weekend picks…
1. Chicago Variety Show at Rotofugi Gallery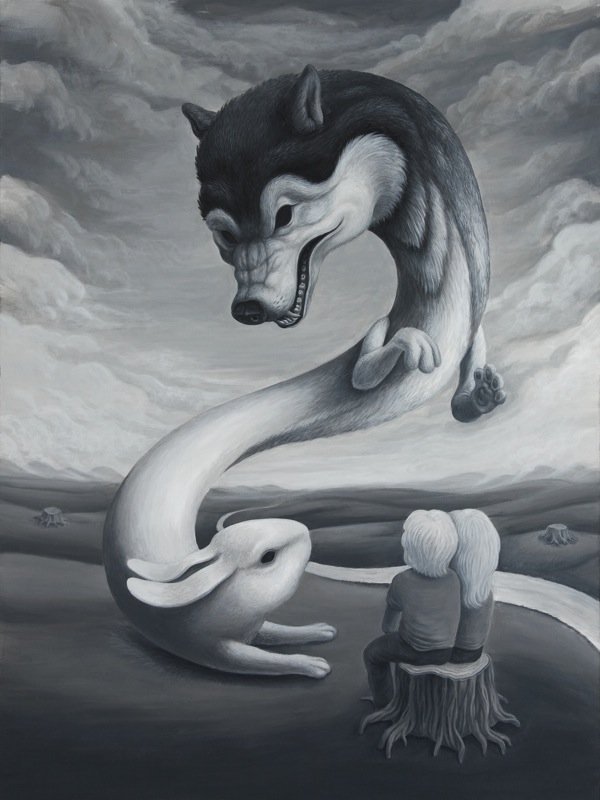 Work by Chicago artists Jeremiah Ketner, Myong Kurily, Jim Pavelec, David Rettker, Shawn Roberts, and Chema Skandal.
Rotofugi Gallery is located at 1955 W. Chicago Ave. Reception is Friday, from 7-10pm.
2. A Walking Tour of Here at Fill in the Blank Gallery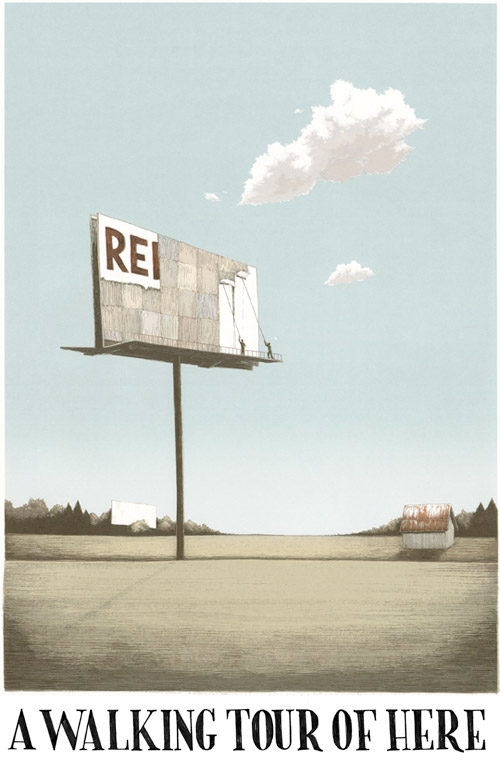 Paintings and prints by Justin Santora.
Fill in the Blank Gallery is located at 5038 N. Lincoln Ave. Reception is Friday, from 7-11pm.
3.Who's Yr Shaman? at Johalla Projects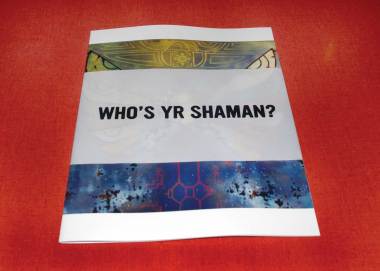 Work by Elijah Burgher, Sara Fagala, Terence Hannum, Chad Harrison, Ivan Lozano, Adam Ludwig, and Rebecca Walz.
Johalla Projects is located at 1561 N. Milwaukee Ave. Reception is Friday, from 7-11pm.
4. Pastoral at Kasia Kay Art Projects Gallery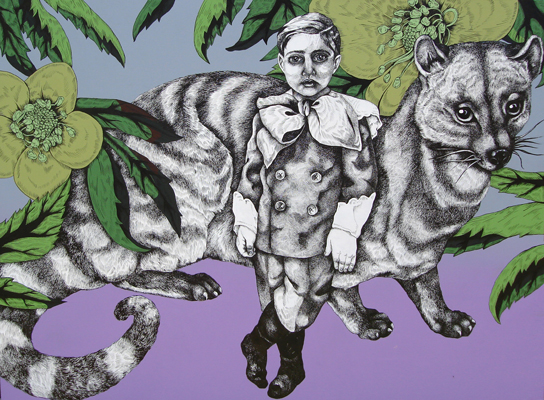 Work by Kim Curtis and S.J. Hart made at Tryon Farm in Michigan City.
Kasia Kay Art Projects Gallery is located at 215 N. Aberdeen St. Reception is Saturday, from 4-6pm.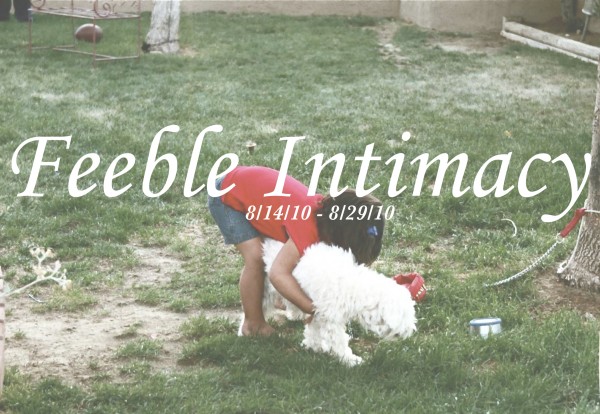 Work by Liz Nielsen, Kate Ruggeri, and Brendan Sullivan.
LVL3 is located at 1452 N Milwaukee Ave, #3. Reception Saturday, from 6-10pm.

Stephanie Burke was born in Nevada City, CA in 1984. She received her BA in Studio Art and Anthropology from Humboldt State University in 2007, and her MFA in Photography from The School of the Art Institute of Chicago in 2009. Currently she makes work, teaches photography at Wilbur Wright College and Hyde Park Art Center, writes for Bad at Sports and works as Managing Editor for Art Talk Chicago and Chicago Art Magazine.When not making, teaching, looking at, or writing about art, she enjoys running around in the woods, drinking beer by bonfires, and target shooting.
Latest posts by stephanieburke (see all)