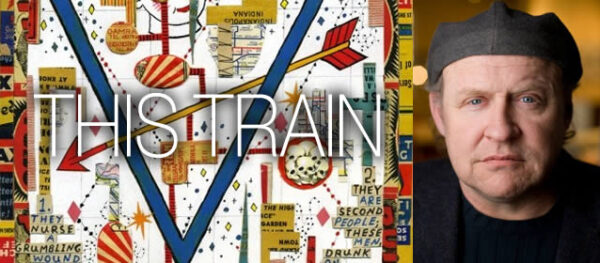 There are bums. There are tramps. There are hobos. And then there's Tony. That's how the description of Tony Fitzpatrick's new show "This Train" goes, and after talking to him at length about it, I would agree when at first it didn't seem fitting.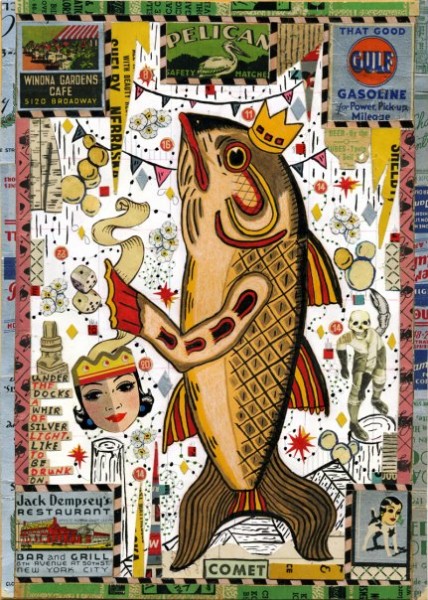 Tony Fitzpatrick loves America, and not in that "I love the coast vs. the plains, the hills vs. the valley or certain cities over other" kind of way. No, Tony is of that rare type that from the surfers on the west coast to the bar patrons in the northeast and from the shrimp boats in the south to the factories in the north, he identifies with what makes America whole and loves it equally.
That's what the 'This Train' performance is seemingly for him; a 100 minute mix of art, music and spoken word that looks back on the working class, post civil war/early industrial influences in America (the music, the hobo alphabet, the melting pot) and how many became one without being the exact same.
With the support of the vocal skills of Kat Eggleston and his long time friend Stan Klein, "This Train" looks to give its audience a sample of the music, visuals and soapbox plain direct speak that Tony loves and has sewn into his work for a long time.
The idea for the show grew in the death of Studs Terkel in 2008. Studs, a man who greatly influenced Tony, was an American author, historian, actor, and broadcaster who received the Pulitzer Prize for General Non-Fiction in 1985 for "The Good War." A man who made his home in Chicago after being born in New York City and is best remembered for his oral histories of common Americans.
To hear Tony talk about "This Train" feels more like a tribute to Studs and his ideals of enjoying the differences in people, finding that common humanity be they unionists, capitalists, Klansmen or even misguided members of the Tea Party movement. It reminds people not to over glorify the origins of American thought, politics or art; that we are all just immigrants; and that the Bughouse Square/Washington Park soapbox speeches in Chicago are as noble and important as the ones in the Capital building. That High Jazz music was born in the bosom of the whorehouses of New Orleans and that Art is at its best when it speaks to everyone with the purpose of sharing a story.
"This Train" runs in Chicago, July 15 – August 1 at Steppenwolf's Merle Reskin Garage Theatre, 1624 N. Halsted St.
More can be heard from Tony in an audio interview here
Tony Fitzpatrick Artist Talk from Dowling Walsh Gallery on Vimeo.
Christopher Hudgens is the Operations Manager for BaS and works in various other capacities for other organizations in the Chicago Art & Culture scene. Most recently as Business Operations Manager for the Bridge Art Fair and currently an advocate for all things art & technology.
Latest posts by Christopher (see all)