download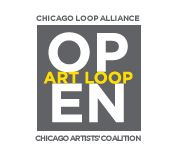 This week: Something for everyone! Lori Waxman and Duncan do reviews. Terri and Joanna review "The Ask" by Sam Lipsyte. Duncan and Richard talk with Michael Perry the Marketing & Programming Project Coordinator for the Chicago Loop Alliance about Art Loop Open among loads of other things.
The outro is a rare piece of unedited, pure, unadulterated Duncan. Stick around for it.
Christopher Hudgens is the Operations Manager for BaS and works in various other capacities for other organizations in the Chicago Art & Culture scene. Most recently as Business Operations Manager for the Bridge Art Fair and currently an advocate for all things art & technology.
Latest posts by Christopher (see all)