download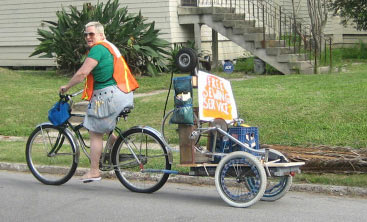 This week: Brian Andrews and Duncan MacKenzie check in with Judith Leemann and Shannon Stratton while visiting Portland, Oregon and discuss their most recent curatorial endeavor the "Gestures of Resistance" exhibition at Portland's Museum of Contemporary Craft.
We talk about problematizing the standard static exhibition, how a viewer can access a dynamic and evolving show, what an object be "loaded" with, and the problem with placards.
The exhibition includes…
Sara Black and John Preus, Anthea Black, Carol Lung, Cat Mazza, Mung Lar Lam, Ehren Tool, and Theaster Gates.
http://www.performingcraft.com/
http://www.shannonstratton.com/
http://three-walls.org/
http://www.judithleemann.com/
http://material-exchange.org/home.html
http://www.youtube.com/watch?v=Tfi3DIlaXqg
http://www.fraufiber.com/
http://www.post-craft.net/catmazza.htm
http://www.munglarlam.com/
http://www.bquayartgallery.com/archive/access_tool2007.html
http://theastergates.com/home.html
http://www.museumofcontemporarycraft.org/
Christopher Hudgens is the Operations Manager for BaS and works in various other capacities for other organizations in the Chicago Art & Culture scene. Most recently as Business Operations Manager for the Bridge Art Fair and currently an advocate for all things art & technology.
Latest posts by Christopher (see all)