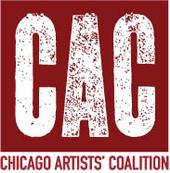 The Chicago Artists Coalition is working to gather information about Business Licenses for artists. It has come to their attention that the issue of whether or not working artists need to obtain a license is rather convoluted and unclear.
Some are told yes, others no.
Also, some artists have received surprise visits from city inspectors and were cited for not having a license.
The CAC is working with a few others and a city Alderman to find out how many artists have run into problems with this issue and gauge what artist's needs are in terms of licensing so that they can work to clear up any confusion.
To do that they need artist to please circulate this short (11 question) survey to for artists to to fill out so that when they go before the Aldermen on July 1st they can have clear survey data on how many
artists have encountered problems and how best to clarify this.
If you have any questions feel free to contact:
Elissa Papendick
Media & Marketing Intern
Chicago Artist's Coalition
---
1. In A Plain Brown Wrapper at Johalla Projects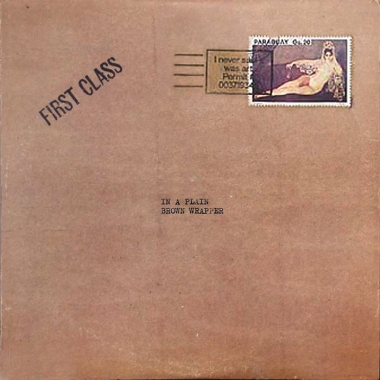 Not for kids. Literally, you have to be 18 or over to enter. Work by Steven Frost, Elisa Garza, Elise Goldstein, Emerson Granillo, Jesse Hites, Jacob King, Ivan Lozano, Joelle McTigue, Karina Natis, Clare O'Sadnick, Edward Rossa, Joshua Sampson, Talaya Schmid, Kristen Stokes, Jaroslaw Studencki, Bu Tu, Wayama Woo, and Meredith Zielke. Organized by Barbara DeGenevieve.
Johalla Projects is located at 1561 N. Milwaukee Ave. Reception Saturday from 7-10pm
2. Ox-Bow Centennial Two-fer: Historical Works at Corbett vs. Dempsey and Contemporary Art at Roots and Culture.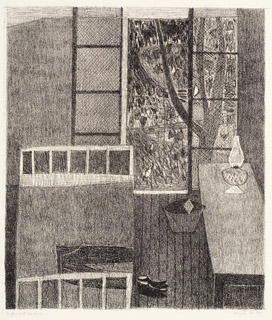 Two exhibitions celebrating the Centennial festivities for the Ox-Bow Summer School of Art.
Corbett vs. Dempsey is located at 1120 N Ashland Ave. Reception Saturday from 5-9pm. Roots and Culture is located at 1034 N. Milwaukee Ave. Reception Saturday from 6-9pm.
3. There, Now It Will Last Forever at The Family Room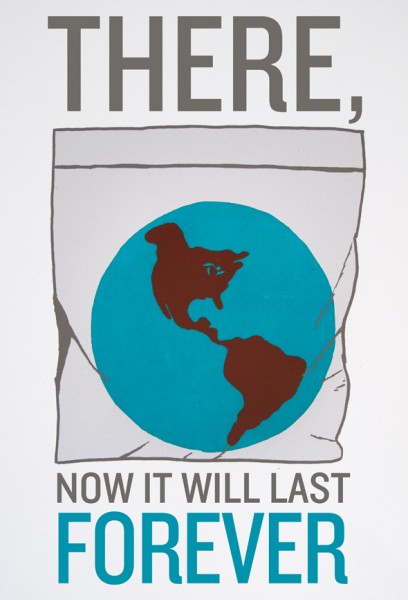 Work by Stephen Eichhorn, James Ewert Jr, Ron Ewert, Mike Fortress, Jenny Kendler, Michael Ruggirello, Molly Schafer, Ben Speckmann, Davey Sommers, Scott Thomas and INDO.
The Family Room is located at 1821 W. Hubbard St., #202. Reception Friday from 7pm-12am.
4. Sangre, Sudor y Papeles: Artists examine the immigration issue at Antena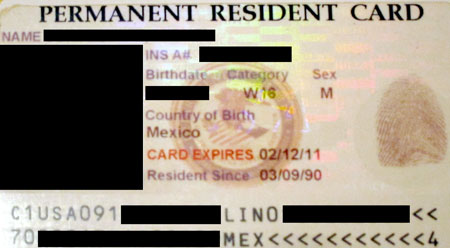 Work by Saul Aguirre, Adriana Baltazar, Miguel Cortez, Salvador Jiménez-Flores, Jaime Mendoza, Jenny Priego, and Elvia Rodriguez-Ochoa.
Antena is located at 1765 S Laflin St. Reception Friday from 6-10pm.
5. No Money No Pancakes at Second Bedroom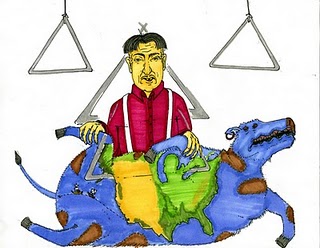 Something weird'll be going on. BYOB but there's free waffles.
Second Bedroom is located at 3216 S. Morgan St. Reception Saturday from 7-11pm.
---
The RSA (Royal Society for the encouragement of Arts, Manufactures and Commerce) based in London has issued some of it's speeches as animated illustrations which are interesting to see and critically look/think about the ideas being presented.
---
Michael Winslow (from Police Academy fame) here performs in Ignacio Uriarte's epic 21 minute film "The History of the Typewriter". Coving the major machines from the past 115 years. I dare you to watch it all lol.
---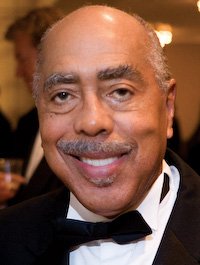 It has been announced today that Dr. Walter Massey has been named the new President of the School of the Art Institute of Chicago. This is a really hard article to write since it's difficult to find much about Walter Massey in any kind of Art context and his business context is pretty basic as well.
Walter Massey, who currently sits on the board of McDonald's (which is headquartered in Chicago lets remember), recently retired from the Bank of America board, president emeritus of Morehouse College in Atlanta, has worked in the Unviersity of California system and at Brown University, former board member of BP, National Commission on Smoking and Public Policy & ran Argonne National Laboratory is more like a madlibs result for the executive level of Chicago Business/General Science Education world. It's a little of this and a lot of that.
The resume reads like a interim president who was a Chicago culture buff and said "yea, I'll do it" when no one else would?
I know I am not the only one that realizes there is 15% unemployment (even for executives) but there is no one else eligible for this position? Someone who is a tad more focused in areas of use to the SAIC? Someone other then a 72+ year old scientist whose college administration background is "leading" his Alma mater (the self described "only all male historically black institution of higher learning in the United States") for 12 years after he had retired from a career of  Science advocacy?
How is this even close to the needs of the SAIC and Art community in the 21st century other then he is a warm body that I am sure has a Rolodex (a literal Rolodex I mean) full of moneyed contacts.
I know the Art world lives on nepotism and dresses it up as "vetting someone" but could you at least try to hide it more in the future cause it really reads poorly to a lot of people right now?
*******UPDATE********
More information has come out from, SAIC Chairman of the Board, Cary D. McMillanhas (who is also on the McDonald's board) who by telephone from vacation in Italy told the Chicago Tribune that Walter Massey is a interim President brought on to release pressure from Elissa Tenny, who has been appointed to the newly created position of SAIC provost and senior vice president of academic affairs.
By end of the first semester, we'll probably have a good idea of what direction we want to go, and probably begin a search some time after that. We didn't want to be feeling that we were rushed to hire someone, and Walter is just such a great guy
Nowhere in the press release that the School issued is the term Interim even mentioned or hinted at. I am sure Dr. Massey is a great person, wonderful guy and might via his connections or mere presence help others feel more free to make the changes or growth they need but no one thought to mention that in the press release? That the Chairman needs to clarify while on vacation in Italy 7 hours ahead of Chicago for the Tribune's late night post; the fact this in actuality an interim position?
More can be read at the Tribune's Article here
---