Hey ya'll. There are quite a few shows I'm interested in the weekend, not all of which are getting dropped into the Top 5, but which still bear a mention: Bob Jones at 65 Grand, Ann and Maria Ponce at Packer Schopf, Joe Hardesty at Western Exhibitions, Creator/Curator at HungryMAN Gallery, and New Blood 3 at the Chicago Cultural Center. Unfortunately, I won't be able to make it to everything, but you'll be happy with any of the above mentioned selections along side any or all the shows listed in the Top 5 (which, by the way, are listed in no particular order). That's it for now, get your ass out there and see some art!
Top 5 for 11/20-11/22:
1. Technically, It's Art at Abryant Gallery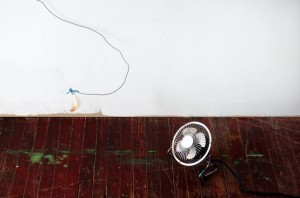 Abryant Gallery, run by Angela Bryant, is one of those spaces that Chicago is so good at producing, a space run by people just out of school, showing people just out of school, but actually doing it relatively well. For this round, Bryant is featuring the work of Eric Ashcraft, Madeleine Bailey, Mark Beasley, Rebecca Berman, GROUP CABIN, Andy Cahill, Lauren Gregory, Maxon Higbee, Aaron Hoffman, Nadia Hotait, Mik Kastner, Lisa MAjer, Gary Pennock, Sarah Perez, Micah Schippa, Briana Schweizer, Alan Strathmann and Synica Whitney in Technically, It's Art.
Opening Reception: Friday 7-10pm. Abryant Gallery is located at 1842 N. Damen Ave., 4th Fl.
2. IN(DI)VISIBLE at Noble & Superior Projects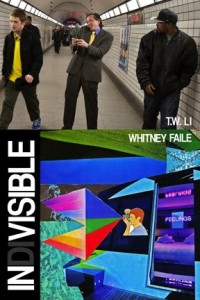 For their second exhibition, Noble & Superior Projects, a new apartment gallery space, is putting up the work of TW Li' and Whitney Faile called IN(DI)VISIBLE. I am really impressed by N&S P, the couple who run it are damn professional, and though the work isn't the best thing I've ever seen in Chicago (a bit of a tall order), they show some goos stuff for an apartment gallery. I am particularly interested int TW Li's work (have a look at his website), but I'm a fan of their paring strategy, so I bet the dialog between Li and Faile's work will be worth seeing.
Opening Reception: Friday 6-10pm. Noble & Superior Projects is located at 1418 W Superior St. #2R
3. Sunday Soup at InCUBATE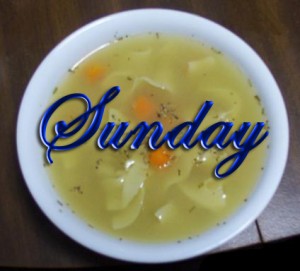 So, to tell you the truth, I'm a little confused about Sunday Soup. I read (not on their website) that this was the last Sunday Soup, since InCUBATE is supposedly, though also not mentioned on their site, moving. All their site has for Sunday Soup is a picture of a couple guys with a big check, and a calendar that doesn't work. Reguardless, I'm going to list them, on the off chance it is actually the last Sunday Soup, in which case ya'll shouldn't miss it. It costs $10, but it's worth it. You can find out how it works on their site.
Soup happens on Sunday from 5-7pm. InCUBATE is located at 2129 N Rockwell St.
4. Super Badass Art Show at Co-Prosperity Sphere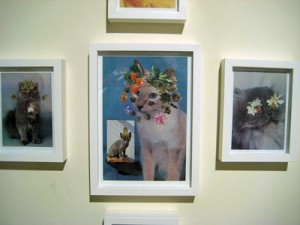 I love Co-Pro, they always have something fucking weird and crazy going on, and this show is no exception. The Super Badass Art Show, opening tonight, is part of the Select Media Festival 8, going on all weekend down in Bridgeport. Artists perticipating in the Super Badass Art Show include Juan Angel Chavez, Dayton Castleman, Stephen Eichorn, Aron Gent, Jeremy Tubbs, Hilary Olson, Tom Torluemke, Gunsho (James Quigley), Berry Sander, Montgomery Perry Smith, Hui-Min Tsen, and Justin B. Williams. Head down south for a little fun.
Opening Reception: Friday 7pm-1am. Co-Prosperity Sphere is located at 3219 S Morgan St.
5. Party Crashers at Concertina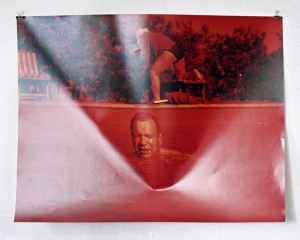 Yet another good goddamn apartment gallery. As you may have seen, they were featured recently on the cover of the RedEye, and deservedly so. This show, entitled Party Crashers and featuring the work of Dick Blau, Micah Lexier, Dutes Miller & Stan Shellabarger, Davida Nemeroff, Annie Pootoogook, and Carrie Schneider, is guaranteed to be another in a line of good shows put on by the ladies of Concertina.
Opening Reception: Saturday 7-10pm. Concertina is located at 2351 N. Milwaukee, 2nd fl.
Got a response to this post? Let us know! Email your comments to mail@badatsports.com. We'll feature thoughtful responses to issues generated by our posts in our Letters to the Editors Feature on Saturdays.
Stephanie Burke was born in Nevada City, CA in 1984. She received her BA in Studio Art and Anthropology from Humboldt State University in 2007, and her MFA in Photography from The School of the Art Institute of Chicago in 2009. Currently she makes work, teaches photography at Wilbur Wright College and Hyde Park Art Center, writes for Bad at Sports and works as Managing Editor for Art Talk Chicago and Chicago Art Magazine.When not making, teaching, looking at, or writing about art, she enjoys running around in the woods, drinking beer by bonfires, and target shooting.
Latest posts by stephanieburke (see all)