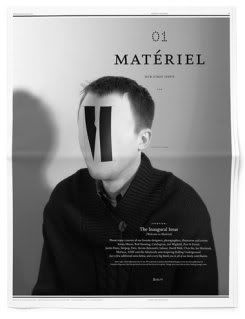 March 21, 2009, 8pm
Co-Prosperity Sphere
3219 S Morgan St
$10 Suggested Donation.
The good people that bring you Proximity Magazine are having a release party this Saturday for their two new publications. If you can make it you should go. It looks to be a fun time.
"Please come and help us raise funds to pay for Version>09 Immodest Proposals. We will be giving to everyone who attends a complementary copy of our new publishing projects, Matériel and the new Pr poster/newsletter.
We will be hosting an evening of performances and displaying pages from Matériel on the gallery walls. Musical performances by Casual Encounter , Caw! Caw! (not cawcaw) and a few secret super special guest stars."
Meg Onli is a visual artist and blogger born and raised in Los Angeles, California. Meg moved to Chicago, Illinois in 2005 where she received a Bachelor in Fine Arts from the School of the Art Institute of Chicago. She has been with the Chicago-based art and culture podcast/blog Bad at Sports since 2006 where she is currently the Associate Producer. She has an unfathomable apatite for documentary films, 60s & 70s performance art, and cute cats. Meg has exhibited work in Los Angeles, Chicago, and New York City. Currently, she is working on a project that documents her steps in recording Motwon's first girl group sensation, the Marvelettes, version of "Where did Our Love Go?"