Bad at Sports Summer Collection is up.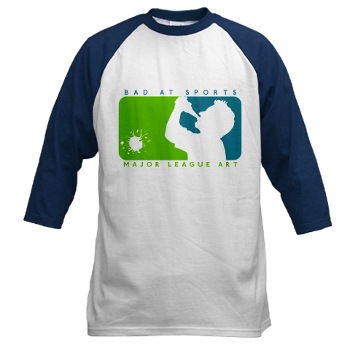 Jerseys, Shirts, Stickers, Magnets & the Party Poster can all be found here.
Take a look and have fun this summer with the beer, grills, sun and beach. It's only a few weeks before the Fall season and cooler weather. So make hay while you can!
Christopher Hudgens is the Operations Manager for BaS and works in various other capacities for other organizations in the Chicago Art & Culture scene. Most recently as Business Operations Manager for the Bridge Art Fair and currently an advocate for all things art & technology.
Latest posts by Christopher (see all)