download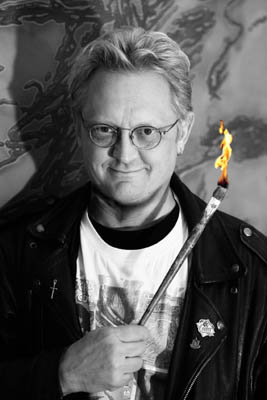 Duncan "the fieldmouse" MacKenzie interviews Mark "The EuroShark" Staff Brandl, theorist, writer, professor, artist, and contributor to Art in America, Sharkforum and Bad at Sports.
Richard expresses concern that Duncan is off his meds.

Mark Staff Brandl
Art in America
Sharkforum
Neo-Conceptualism
Picasso as an asshole
Krannert Art Museum
Out of Sequence exhibition
Iconosequentiality
The Shark (Wesley Kimler)
sycophant
Paul Klein (The Art Letter)
Steve Hamann
Mannerism
academic art
sophistry
Socrates vs Sophists (Euthydemus)
careerism
consensus
connoisseurship
Postmodernism
late Modernism
Walter Friedlander
Giorgio Vasari
Michelangelo
Rococo
Baroque
El Greco
Rosso Fiorentino
Alessandro Allori
Luc Tuymans
junk art installations and event art
Festivalism
Art History as a Braid
Pastiche
sampling
Harold Bloom
Agon
Brandl PhD dissertation
Misprision
dialogical
dialectical
Marcel Duchamp
Jacob's Battle
Jabbok River
William Shakespeare's Sonnet 87
Jacques Derrida
Michel Foucault
Octoberists
Artforum
Stepford Artists
Renaissance
painting
printmaking
Hypertext
Duchamp family
Gene Colan
anti-Puritanical
Puritanical
Lawrence Weiner
Frank Stella's Working Space,
Raphael
Kunstmuseum Thurgau
Forget Amnesia
John Perrault
Conceptualism as a movement
Neo-Conservatives
sign painting
Comics and Sequential Art
philosophy
Henri Fantin-Latour
Nicholas of Cusa, Coincidentia Oppositorum
Panels
Covers
Riposte works
Kunstraum Kreuzlingen
David Reed
Roy Liechtenstein
James Brown
Earl and Ruth Brandl
intellectual
ontology
epistemology
phenomenology
Bruce Nauman
Mark Tansey
Elizabeth Peyton
metaphysics
Han van Meegeren (forger)
Feeble Painting
Dada
Georg Wilhelm Friedrich Hegel
Ernst Gombrich
James Elkins
Lane Relaya
David Carrier
Jeff Koons
Metaphor(m)™
George Lakoff
cognitive linguistics
Embodied metaphor
formalism
trope
Sigmund Freud
Dr Philip Ursprung glaze
Deskilling
Bauhaus
Expressionism
Vincent van Gogh
Georg Baselitz
Emmentaler ("Swiss") cheese
Dictatorship of the Consensoriat
Consensus Correct
Nelson Goodman
Immanuel Kant
Max Bill (Arte Concret)
Hans-Georg Gadamer
Hermeneutic circle
William-Adolphe Bouguereau
Max Ernst
Gustav Klimt
Minimalism
Donald Judd
Abstract Expressionism
Buffy the Vampire Slayer
Dawn of the Dead
Kunstschule Liechtenstein
Judith Russi Kirshner
Maxtavern
Switzerland
Cornelia Kunz
ex-pat
Joseph Goebbels
Robbin Lockett
Tony Tasset's "pony paintings"
Michael Workman
Ed Marszewski (Edmar)
Christopher Hudgens is the Operations Manager for BaS and works in various other capacities for other organizations in the Chicago Art & Culture scene. Most recently as Business Operations Manager for the Bridge Art Fair and currently an advocate for all things art & technology.
Latest posts by Christopher (see all)