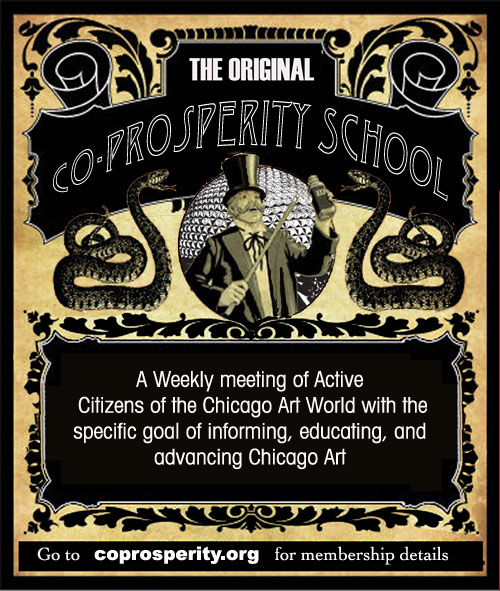 1. Co-Prosperity's Artist-run School is still open, but the new semester starts on the 8th (aka tomorrow) so waste no time. Â visit http://coprosperity.org/co-prosperity-school/Â 
2. Apply to be a Sponsored Artist – High Concept Laboratories; deadline for applications is on July 15th
HCL's Sponsored Project Program is designed to promote the growth of artist and their work through the donation of customizable, no-cost support services including;Projects are chosen three times a year and last for a period of up to four months. Each season is curated to represent emerging and established artists from a range of artistic disciplines. We sponsor three paths of development based on different intentions for the end-result of the project. Get the scoop here.
3. Submissions are now open for the 7th Annual Mono No Aware exhibition, to take place December 6th & 7th, 2013 at LightSpace Studios in Brooklyn, NY.  Open to all artists; filmmakers, performers, poets, musicians – who incorporate Super 8mm, 16mm, 35mm or altered light projections as part of a live performance, installation, sculpture or expanded cinema presentation. Details here.
4. Project Anywhere : Deadline for proposal submissions for our 2014 program is September 1, 2013.
Project Anywhere is an expanded exhibition model encompassing the entire globe (and beyond) in which the role of curator is replaced with the type of peer review model typically endorsed by a refereed journal. Emphasizing artistic projects situated outside conventional exhibition contexts, Project Anywhere is dedicated to the promotion of advanced artistic practice at the outermost limits of location-specificity.

Project Anywhere endorses a two-stage peer review system comparable with the journal-based paradigm for assessing the quality of research outcomes in the arts. Accordingly, Project Anywhere is designed to suit artist academics working anywhere in the world who are seeking independent peer validation and international web-based dissemination for practice-based research.

Please send proposals (as an attachment) to projectanywhere@gmail.com.

Your proposal should include the following:

1. Title of proposed project.
2. Location(s), date(s) and duration for proposed project (this can be updated later).
3. A detailed project proposal clearly stating the project's potential for creating new knowledge (please refer to the peer review guidelines at www.projectanywhere.net).
4. Images, files (under 8mg in total) and links can be included where appropriate.

NB: To be eligible for the first stage of our peer review process, it is imperative that ALL name and contact details are removed from the actual proposal document (and accompanying materials). Contact details should be included in the body of the email only. Any submissions that do not conform to the above criteria will NOT be sent out for peer review. Please note that Project Anywhere does not provide project funding nor expect exclusive hosting rights. Accordingly, we welcome multi-partnered and collaborative projects and/or projects that are hosted by other arts institutions seeking blind peer-validation. more here.
5. Sheila Heti (author of "How a Person Should Be" among other things) has recently put out an open call, inviting enthusiasts to fill out a questionaire about women in clothes:
THROUGH CONVERSATIONS, INTERVIEWS, ESSAYS, SURVEYS, DIAGRAMS AND DRAWINGS, AND WITH CONTRIBUTIONS FROM A WIDE RANGE OF WOMEN, INCLUDING ESTABLISHED WRITERS AND ARTISTS LIKE MIRANDA JULY, ZADIE SMITH, ROXANE GAY, SARAH NICOLE PRICKETT, RIVKA GALCHEN AND EILEEN MYLES, WOMEN IN CLOTHES WILL EXPLORE THE MULTIPLICITY OF MOTIVES THAT INFORM HOW WOMEN DECIDE TO PRESENT THEMSELVES, AND WHAT STYLE MEANS...IF YOU'D LIKE TO PARTICIPATE IN THIS BOOK, PLEASE FILL OUT THE DOWNLOADABLE SURVEY AND SEND IT BACK TO US. THE BOOK IS BEING BUILT PRIMARILY FROM THE ANSWERS TO THESE QUESTIONS. YOU NEEDN'T BE A WRITER, OR CONSIDER YOURSELF FASHIONABLE, OR CARE ABOUT CLOTHES OR STYLE, TO PARTICIPATE. ALL AGES, NATIONALITIES, ETC. WELCOME. MEN, TOO. WE ARE STILL ACCEPTING CONTRIBUTORS. more info here.
6. Special shout out to Chicago Artist Writers, Frieze writer's prize for up-and-comers, the closing date for entries is 22 July 2013.
Frieze Writer's Prize is an annual international award to discover and promote new art critics.  Entrants must submit one unpublished review of a recent contemporary art exhibition, which should be 700 words in length. Entries must be submitted in English, but may be translated (this must be acknowledged). Entrants must be over 18 years of age. To qualify, entrants may only previously have had a maximum of three pieces of writing on art published. The winning entrant will be commissioned to write a review for frieze and will be awarded £2,000. Entries should be emailed as a word attachment to writersprize@frieze.com. Please do not send images. go here!
---