Venerable New Yorker film critic Pauline Kael is often misquoted as having said she couldn't believe Richard Nixon won the 1968 presidential election because she didn't personally know anyone who voted for him. This sentiment has long been deployed by conservatives as a symbol of Northeastern liberal out-of-touchness.
It's September and school is back in session, which means I'm a frequent flier and again wearing slip-on shoes to get through security easier. I was thinking about Ms. Kael's statement, and of availability bias when one of the TSA agents in Milwaukee blurted  "you're not going to vote for Obama now are you?" He laughed after he said it, but only to indemnify himself. It struck be as strange that he would pick me, coming from New York, to needle. He must have noticed the box clipping I tote around of a Chia Obama I found under the seat of a rental van 4 years ago, though I have it as a good luck charm, not a political symbol. As far availability bias, not only can I not name a colleague in Brooklyn who voted for John McCain in 2008, I'm not sure I know anyone there who knew anyone else who didn't consider the McCain-Palin ticket as anything more than fodder for Lorne Michaels. Yet, over 50 million Americans disagreed. And it appears one of them may work in security at General Mitchell airport in Milwaukee.
Last Tuesday in my Cedarburg, WI studio the furnace maintenance guy barreled in as I was prepping panels. Though it was 79 degrees my father-in-law had called in a pre-emptive strike against what he thinks will be the "most severe winter on record." Funny, because everyone in New York seems to think this year's winter will be even warmer than last – which was one of the warmest on record – due to the effects of global warming. For the record, I believe in global warming; however, I also believe that many now tend to forecast weather with politics instead of meteorology, hoping it's warm in January if only to rub salt in the eyes of those who they see as apologists for unregulated industrialization. And, of course, vice-versa – I tend to believe my father-in-law is personally willing on a cold winter so he can show all the hippies in Massachusetts that the sky isn't falling.
Anyway, he sent the furnace guy to my studio to make sure everything was ready for the coming ice age. And without provocation and for means of introduction while we shared semi-intimate space together, he blurted, "Did you watch that convention last night, (referring to the DNC) Crazy stuff, huh? If we don't get Obama outta there soon, some shit's going to hit the fan."
I'll never reveal where I personally stand on politics, but you can be sure that if am ever invited to a dinner with your family I won't kick off the exchange by asserting my opinions about religion, politics or sex.
The only possible explanations for furnace dude's remarks are: 1. That he's incredibly tactless, or 2. He's so insulated from anyone who would find what he said unreasonable that he considered his remarks as safe as any platitude about the weather, or 3. My father-in-law coached him to try to figure out my politics. If you're reading this, dad-in-law, you're out of luck, because I'm a vault.
I agreed that the world was descending into the abyss and kept sanding.
This past Friday I returned to New York for the weekend and went to see a documentary about the artist Wayne White called "Beauty is Embarrassing." It was an engrossing and surprisingly uplifting 90 minutes of chilly theater time, and the second time in three weeks I had gone to see a show at IFC. The other was for Mike Birbiglia's "Sleepwalk With Me." At the end of both shows I embarrassed myself by trying to exit just as the Q and A sessions with the film's subjects were commencing.
Especially in the case of "Sleepwalk With Me," I felt a mild unease with the nature of the post-film discussion. Ira Glass and Mike Birbiglia fielded questions graciously and humorously, but were conspicuously on message – they were there to spread gospels to their disciples and encourage dissemination to those in the deprived hinterlands. They actually encouraged us to use the social networks at our disposal to disseminate our praises to those outside of New York.
This smacked of desperation to me. "C'mon, you're Ira Glass and Mike Birbiglia, do you really have to pander like buskers with hats out? It's not becoming of superstars to beg like hobos."
I just got back into Cedarburg today and am prepping for class tomorrow. As we do every Sunday, my father-in-law picks me up from the airport and drives me through the main drag of Cedarburg to see what's new. Nothing ever is, really, that's the charm of the city. It's actually kind of ironic that he's so bent on seeing what's new, when in fact he's actually trying to reinforce how not new everything is.
Well, actually one thing is new every week: the movie showing at the one-screen, second-run theater in town, the Rivoli. It's usually something that plays well with families. Maybe an "Alvin and the Chipmunk, the Squeakquel," or a Pixar movie. This week it's "The Amazing Spider Man." I hadn't even recalled another Spider Man being made – it must have gotten lost in my mind with all the Tobey Maguire sequences and the whole "Afraid of the Dark" fiasco.
We circled the town one more time, detouring by the fire station to see a new truck that he's showed me each of my last four visits, before we arrived safely at the homestead. At home I spread out in the living room floor like a fat Labrador to prepare for class. But only before procrastinating with some Art Fag City gossip and looking up box office receipts for some recent motion pictures.
The Amazing Spider-Man                                             Sony                $260,005,361
Alvin and the Chipmunks: The Squeakquel             Fox                  $219,614,612
Sleepwalk with Me                                                          IFC                           $535,948
I thought, Two hundred million dollars? How did it make that much money. I can't name a single person who paid to see Alvin and the Chipmunks!!!"
You know, it's hard to teach about Postminimalism with the box office totals for a Chipmunks movie weighing on your mind.
As I placed Eva Hesse images into a Powerpoint, Alvin went on heckling me in a high-pitched voice.
"We're winning. We're winning big, Mr. Shane. Bigger than Nixon in 68. Bigger than Nixon in 72."
---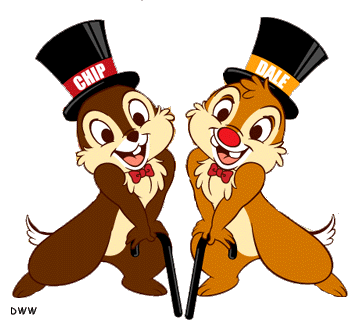 My father in-law drove me to the Milwaukee airport a few weeks ago on the Wednesday before Memorial Day. I'd never seen so much activity at Mitchell International Airport. Typically, at 7 PM on a Wednesday, it feels like a private airstrip. This time it felt like, well, LaGuardia, save for the number of travelers in Green Bay Packers jerseys. As it turned out, one of the Packer players, Donald Driver, won the television dance competition "Dancing with the Stars," the night before and everyone was on a cloud. Half the airport had Driver #80 jerseys and the other half was toting the Milwaukee Journal Sentinel with its supplemental front-page inset hailing Driver's victory.
Because of traffic my father in-law couldn't drop me off curbside and had to stop instead in the far lane. I ran across traffic with my luggage like a digital frog, dashing and darting abruptly until a Chevy Suburban slammed on its brakes and stopped me in my tracks. The New York side of me expected a physical altercation or at least mighty insult, but instead the middle-aged dad politely waved me on. For his generosity, I beckoned him to go first. He then waived me on again..and back-and-forth for a good minute. I imagined we looked like those two overly polite Disney chipmunks, Dale and Chip. After a few more seconds of dancing, I finally made a dash..and so did he. And the Chevy's massive grill put my luggage into the fender of a cab five feet in front of us. It was a clean hit; all luggage and no flesh. My suitcase was upended but in one piece. Still, the driver got out and it turned into a scene of excessive brotherly considerateness. No honking, no screaming, but an embarrassingly intense rush of Packer-jerseyed Samaritans coming to my aid.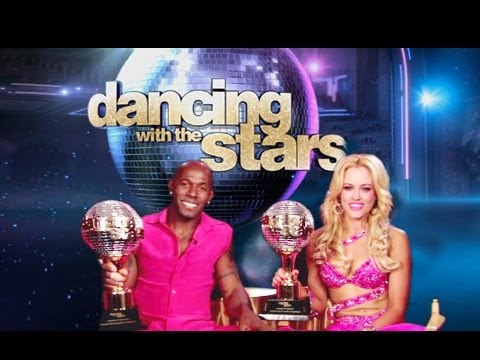 "No worries…I'm fine"
I grabbed my rolling bag from the asphalt and hurried into the terminal before the benevolent suffocated me in compassion.
I jogged all the way to the security line, which was as long as I'd ever seen it in Milwaukee. Almost as long as the average one at LaGuardia, though, as always, much slower moving.
In addition to the tendency for Wisconsinites' to be exceedingly thorough in performing routine tasks, the process of getting through MKE security is gummed up by a state-of-the-art body scanner that everyone must pass through one at a time. To boot, I was behind what appeared to be the University of Wisconsin girls' softball team. I had to consider that if I had been selfish enough to walk out in front of the Suburban without hesitation when he waived me on, I would have overtaken the Lady Badgers and saved a half an hour. Oh well.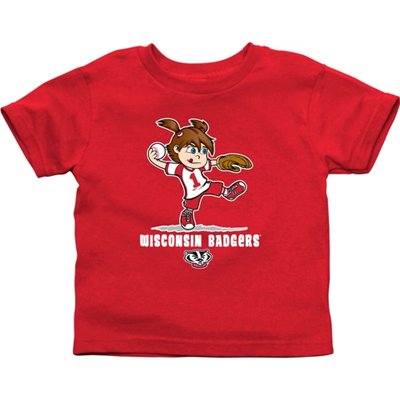 In line, people started getting anxious. As the chatter escalated and people began sharing their thoughts with strangers – the beginning of any revolt – I mentioned the absurdity of Milwaukee possessing a top-notch body scanner when they don't have one at LAX or LaGuardia. A guy behind me claimed that the scanner was made possible by the "generosity" of the recent economic stimulus as well as a surplus due to the airport's good financial management.
By that logic, if Peoria, Illinois had a budget surplus and a little bit of irrational insecurity, the city might just erect a surface-to-air-defense system at the airport whether they needed it or not. Meanwhile LaGuardia, the financial sieve that it probably is, would continue use something like the honor system that make its lines go so fast.
After a good 45 minutes I made it to the conveyors. Super efficient; no belt, no loose change, slip-ons and keys in a pocket of my shoulder bag. After going through the body scanner I waited for my effects when an agent asked me to follow him to a back area. He was holding my shoulder bag in his right hand and a small black case in his left.
It was an open pack of 100 razor blades.
"Why on earth are you bringing these through security?"
"They were for an art project and I forgot to take them out."
"Razor blades…for art?"
"An accessory to art making, actually."
"Hmm," he said in the most stoically judgmental way. The way only a good Lutheran can.
After talking about it with a supervisor the man came back and told me I could go but that he would be taking the blades and that I shouldn't try anything so foolish again.
His disapproval aroused my shame.
I cowered into Nonna Bartolotta's to order an Irish whisky before the flight and help forget the experience.
As I sipped Bushmills, I ranted on the inside:
"I once traveled from JFK to Charles de Gaulle via Heathrow, post 9-11, with a box cutter in my coat pocket, and THIS guy at Milwaukee airport is going to bust my chops about some razor blades…I made it through security at LaGuardia with a bottle of turpentine, and he's going to treat me like I returned his daughter late on prom night with her sweater on inside out?!?"
Later, calmer, I landed at LaGuardia, deboarded and went to meet my wife who was waiting with the car. Outside, I saw her  waiving at me from across two busy lanes of traffic. I tried to dash across, but I couldn't catch an opening. From the curb I threatened to lurch out with my body, sort of playing chicken with the cabbies, but it was clear they'd run me down if I tried. New York driving is a free-for-all and its drivers don't conform to any informal social welfare system for the greater good. Systems are New York's only ensurance of  greater good, and because of this there are rarely accidents caused by people expecting another car to stop out of pure kindness.
Walking fifty feet up to that safeguard called the crosswalk, it occurred to me that Wisconsin, which just confirmed its support for a conservative, some might say, socially insensitive governor, is partially regulated by an informal, de facto welfare state where everyone considers – perhaps a little too much – the well-being of the next guy. Chicken-or-egg, who knows, but it seems government regulation might be undesirable to some in Wisconsin because most are so busy regulating each other informally that any more imposed order on top of all that Chip-and-Dale politeness might inspire people to run into oncoming traffic to regain a sense of liberty and individualism.
My wife drove us home in some pretty nasty traffic. We finally reached our exit at Morgan/Meeker on the BQE and stopped at a red light at the bottom of the ramp. She was anxious from the white-knuckled driving and I leaned over to kiss her forehead. As I did, the light changed and a symphony of impatient car horns sounded. No informal, unwritten civil code; just rules penned by politicians and enforced by public officials. Green light means it's time to devour those who hesitate for a split second, like "hike" means it's time to annihilate the opposing team in football. Good will is irrelevant when you're playing to win and you've subcontracted all your rules to referees.
I'm sure that our Wisconsin license plate and the Green Bay Packers bumper sticker didn't arouse any sympathy, either.
---
This Friday, Steve Seeley's painting show opens at Rotofugi (who not too long ago moved to Lincoln Park, so check the website for their new address if you're unsure). Seeley's figurative work often features the juxtaposition of human bodies and animal limbs, or heads. Sometimes alien parts make an appearance as well. He integrates old and new surfaces, incorporating the nostalgia of his childhood into a present assemblage. I grew more and more interested in something we didn't talk about, namely the idea of the hero and how it charts through these visual, narrative landscapes. Seeley's icons adopt the iconography of saints and superheros with all of the mystical proportions childhood bears with them. To re-erect and reexamine the Gods of childhood in effort, perhaps, to examine those ancient power structures. In Seeley's case, they often become hybrid.
Caroline Picard: I'm really interested in the way you combine natural elements with mythical ones: for instance, the way your work often offers a kind of misty (and almost traditional-painterly) background with a vibrant superhero, or animal, alien or hybrid in the foreground. It kind of reminds me of old cartoons; in the Smurfs, for instance, you could tell the background was fixed to one surface, and moving figure(s) interacted on a clear gel over top. How did you come upon this strategy in your own work? 
Steve Seeley: The backgrounds for me are definitely an homage to animation cels. I'm a child of the 80s and I grew up on cartoons; He-man, Thundercats, Thundarr, and the like, so that sort of nostalgic animation occupies a huge section of my creative mind.  I started the "delicate matter" body of work in 2004 with the backgrounds being multi-layered and muted, almost ghost like, paintings, and at some point maybe three years ago, I transitioned to printed matter. I have always integrated things I collect into my work, I guess in a way bowing to my inner nerd. Thus the action figure-y, comic book-y and taxidermy look and feel. I also happen to collect antique chromolithographs. Mainly landscapes. So it was only natural for me to eventually  incorporate/appropriate these into the work. The process involves buying a lithograph, scanning it in, messing around with it, and printing it out to paint on. By printing them out (opposed to painting directly on the print) I can control overall scale, color, direction and halftone size. And after all the other elements are painted, I get that stark dichotomy with the digital print and the paint, given that animated feel I grew up on.

CP: Your use of the bear, the deer, and the wolf feels very iconic, somehow, especially in those places where give your figures gold-plate halos. Can you talk about how your engage the animal world? Is the ram-figure any different from superman's figure? 
SS:Â Again, a great deal of my work ideas come from a nostalgia. The animals are a nod to growing up in the sticks of Wisconsin. I use animals that I used to see everyday (the deer and specific birds) as well as the animals my brothers and I feared when we played in the woods (the bear and wolves). I grew up in the super small town of Ringle which happened to be home to one of the largest wild dog packs in the state of Wisconsin. So I incorporate any number of dogs that I saw or that may have survived to be part of the wild pack (sorry chihuahua and pugs, I love ya but I you wouldn't have made it).
As for the difference between man and animal, there isn't a huge difference for me. In the "delicate matter" series, the story so far is that man has left earth for outer space because he becomes enamored with something he can't comprehend, something that is entirely different from what he knows. He leaves earth on bad terms with the animals and while he is gone animals become what they were destined to be, a transformation per se, into heavy metal loving, super power using, pop culture loving creatures. When man gets to space he finds it to be less than he had hoped, and he tries to come back but the animals refuse. So man is stuck in space while animals take he's place back on earth, essentially filling his old shoes, and becoming the new "man."
There were a few years when I only painted animals (except in the "segue" paintings) but currently man has started to reappear. But only under the guise of a superhero since generally that means your true identity is hidden. Oh yeah and celebrities have always remained on earth, which is why the animals often chill with Miley Cyrus and let Sasha Grey ride around on their backs.


CP:Â At the same time, your figures are basically anatomically correct, and feature studied detail. Then of course there are places and points where you interrupt our expectations, creating a hole inside a bear's chest for instance. Or giving a human torso a wolf head: how do these interruptions come about?
SS:Â The holes (along with the halos) are meant to lightly symbolize a religion, rather literally. The holes become an extreme stigmata of sorts. I am not necessarily a religious person but I am fascinated by what religion does to societies. It causes rifts and causes people to take sides, which can result in conflict… which is something for years I didn't have in my paintings. Everything and everyone peacefully coexisted. It was thru adding the religious aspect that I was able to split the world I had created.
The head swapping was a way for me to even more-so humanize the animals. Initially all the human body, animal headed figures in my paintings were referred to as "saints", figures that were idolized by the other animals and which usually also adorned halos. But once Saint Sasha Grey and Saint Cringer (from He-man) got introduced, I began to play with the animal headed figures as not only religious icons but also celebrity icons. For my upcoming show at Rotofugi there are 25 animal/alien/monster headed human figures all imagined as boxers or wrestlers.  My intention is to make them a whole new breed of celebrity within the world they exist, at the same time causing additional rifts. Sport is such an easy way for people (or animals in this case) to turn on one another and choose sides.
see more of Seeley's work by going here.
---