Hey ya'll. There are quite a few shows I'm interested in the weekend, not all of which are getting dropped into the Top 5, but which still bear a mention: Bob Jones at 65 Grand, Ann and Maria Ponce at Packer Schopf, Joe Hardesty at Western Exhibitions, Creator/Curator at HungryMAN Gallery, and New Blood 3 at the Chicago Cultural Center. Unfortunately, I won't be able to make it to everything, but you'll be happy with any of the above mentioned selections along side any or all the shows listed in the Top 5 (which, by the way, are listed in no particular order). That's it for now, get your ass out there and see some art!
Top 5 for 11/20-11/22:
1. Technically, It's Art at Abryant Gallery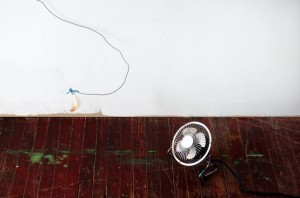 Abryant Gallery, run by Angela Bryant, is one of those spaces that Chicago is so good at producing, a space run by people just out of school, showing people just out of school, but actually doing it relatively well. For this round, Bryant is featuring the work of Eric Ashcraft, Madeleine Bailey, Mark Beasley, Rebecca Berman, GROUP CABIN, Andy Cahill, Lauren Gregory, Maxon Higbee, Aaron Hoffman, Nadia Hotait, Mik Kastner, Lisa MAjer, Gary Pennock, Sarah Perez, Micah Schippa, Briana Schweizer, Alan Strathmann and Synica Whitney in Technically, It's Art.
Opening Reception: Friday 7-10pm. Abryant Gallery is located at 1842 N. Damen Ave., 4th Fl.
2. IN(DI)VISIBLE at Noble & Superior Projects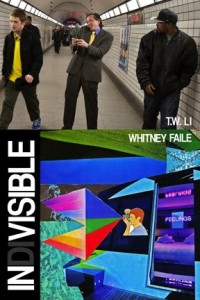 For their second exhibition, Noble & Superior Projects, a new apartment gallery space, is putting up the work of TW Li' and Whitney Faile called IN(DI)VISIBLE. I am really impressed by N&S P, the couple who run it are damn professional, and though the work isn't the best thing I've ever seen in Chicago (a bit of a tall order), they show some goos stuff for an apartment gallery. I am particularly interested int TW Li's work (have a look at his website), but I'm a fan of their paring strategy, so I bet the dialog between Li and Faile's work will be worth seeing.
Opening Reception: Friday 6-10pm. Noble & Superior Projects is located at 1418 W Superior St. #2R
---