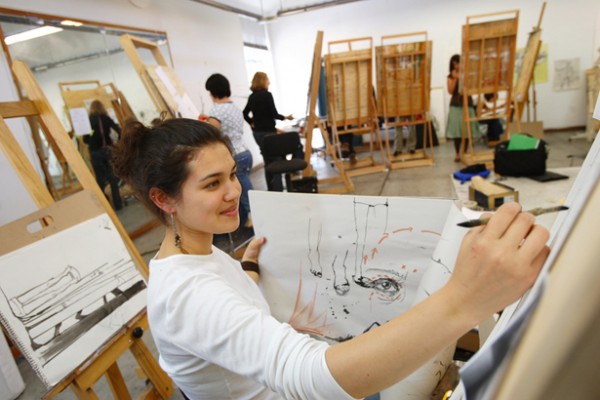 1. Mills College is looking for an Assistant Professor of Painting and Drawing. Review of applications will begin October 30, 2013, and will continue until the position is filled.
The Department of Art and Art History at Mills College seeks a full-time, tenure-track Assistant Professor of Painting and Drawing to teach graduate and undergraduate level courses. An MFA degree or equivalent is required. Candidates must be practicing artists with strong exhibition records, capable of conceptual criticism in all mediums including painting, sculpture, photography, video, intermedia, and new genres. They must be dedicated teachers and mentors at both the undergraduate and graduate levels. Teaching will include undergraduate studio courses; therefore candidates must demonstrate proficiency in the technical as well as theoretical and historical aspects of their fields. Full-time faculty must also advise students, participate in curriculum development, and serve on department and college committees. To apply, please go to mills.interviewexchange.com. About Mills College
Mills College is located in the San Francisco Bay Area on 135 beautiful acres in the foothills of Oakland, California. Additional information about Mills College can be obtained on our website at www.mills.edu.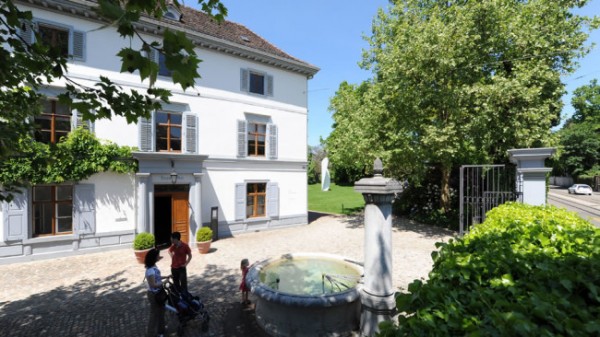 2. RU & GALAPAGOS: NATURAL SELECTION – 6 MONTH RESIDENCY FOR NYC ARTISTS IN SWITZERLAND (DEADLINE: OCT 21ST, 2013). 
RU and Galapagos has partnered with IAAB, the International Exchange and Studio Program of the Canton of Basel, Switzerland, to each year offer an artist from New York City the opportunity to spend six months near Basel, in the Swiss countryside town of Riehen. In turn, RU supports a Swiss artist in NYC for 6 months. The studio is situated in one of the old estate buildings on the "Berowergut", just next door to the Beyeler Foundation. When the barns located on the "Berowergut" have been renovated and the Kunst Raum Riehen has been installed, the old coach house at the back was converted into a two-storey live-in studio. The residency program is generously financed by private and public sponsors. The iaab offers a 700 square foot working and living space from January 1st to June 30th 2014, an allowance of $1,200 per month while in Switzerland to cover day to day living costs and a plane ticket to Switzerland with return to New York. In Switzerland the artist will also receive a 'half tarif' public transport card for all public transportation in Switzerland…and lots of chocolate! More info about iaab: www.iaab.ch

3.Chicago Alternative Comics Expo (CAKE) 2014 is now accepting exhibitor applications; the application process will close on 11: 59 P.M. CST on December 15, 2013
Starting Tuesday, October 15th, CAKE will be accepting artist's exhibitor applications for the 3rd Annual Chicago Alternative Comics Expo.  The event is a unique opportunity for artist exhibitor's to showcase and sell their art and last year's event hosted over 200 exhibiting artists, attracted over 2,000 attendees and featured award-winning comics guests such as Chris Ware and Phoebe Gloeckner. CAKE's 2014 event will take place on Saturday, May 31st and Sunday, June 1st at the Center on Halsted, 3656 N. Halsted Avenue. Confirmed special guests include Mexican cartoonist Inés Estrada and Chicago native Anya Davidson, with more announcements to come. All applications will be reviewed by a jury and applicants will be notified of the jury's results by January 20th via email. A guide to the 2014 Exhibitor Application process can be found here: http://www.cakechicago.com/2809/a-guide-to-our-2014-exhibitor-application/

4. High Concept Laboratories announces THE LIVING LOOP PERFORMING ARTS FESTIVAL APPLICATION:
We are accepting applications for performers and performances wishing to be considered for participation in a new festival to take place in the Loop, in the Summer of 2014. A $500 stipend and extensive visibility will be provided each of the 12 participating performances. The mission of the festival, presented by Chicago Loop Alliance and High Concept Laboratories,  is to showcase Chicago's diverse performing arts community in the heart of the city. The event will showcase a dynamic series of weekly performances in site-specific locations throughout the Loop. We're looking for exemplary performers and performances to participate in this one-of-a-kind inaugural festival, featuring one performance each week for a total of twelve weeks June-August 2014. Visit the website for more information. The deadline for submissions is January 1st, 2014.

5. Call for writing via Gaga Stigmata:
After nearly four years of intensive critical-creative output and interaction with popular culture, Gaga Stigmata, in its current journal incarnation, will be coming to an end at the strike of midnight on January 1, 2014.

In these final months, we are requesting submissions in the following three veins:

(1) Any new essays on Lady Gaga's ARTPOP era
(2) New essays on any pop cultural phenomenon that manifests what we call a "stigmata effect" – that is, the blurring of lines between superstar and fan, between high and low art, between art and interpretation, between the "original" and the "copy." In particular, we are interested in essays about about Miley Cyrus, Kanye West, Jay-Z, Ke$ha, Lana Del Rey, and Katy Perry, but you are not in any way limited by this list.
Additionally, we are also seeking essays that explore new pop cultural phenomena such as the aesthetics of new media forms (e.g. Twitter, Tumblr, YouTubers, .gifs, Vines, Instagrams, etc.)
We are also interested in essays that explore manifestations of the stigmata-esque intersection of the "art world" and the "pop world" in contemporary culture.
(3)Â Any essays about Lady Gaga that have previously been published elsewhere. (We would like to create a one-stop on-live archive of the best Lady Gaga scholarship and creative criticism ever published; we will of course give credit to the original source of publication).
You are welcome to write traditional essays, and/or to use a creative-critical format for your work. Youtube videos, photoshopped images, memes, and .gifs can all feature in your work. You are also welcome to submit more than one piece during this final incarnation of the journal, after which the journal aspect of the project will move into an archival stage. More info here.

6. If you're curious about how futures trade, check out Pocket-Guide-to-Hell's latest reenactment at The Chicago Board of Trade on Sunday, October 20th at 3pm:
THE PIT is a free and fun site-specific performance that uses costumes, props, music-and you-to tell the story of commodities trading and the futures markets in Chicago. THE PIT combines a scene from Frank Norris's 1903 novel The Pit, about an attempt to corner the wheat market, with the form of a sports event, an idea from Bertolt Brecht. Play-by-play announcer Alex Keefe (WBEZ) and color commentators Tim Samuelson (City of Chicago cultural historian) and Mike Gorham (economist at IIT) narrate the frenzied trading in the PIT. Reporter Niala Boodhoo (WBEZ) interviews traders and members of the public alike as the corner in wheat collapses. With marching band music by Justin Amolsch and concession-based commodities by Maggie Hennessy. And the national anthem sung by L. Wyatt. And 1890s commodities traders played by volunteers from SlowFood Chicago, Northwestern University Press, Paddy Long's, Public Media Institute, Civic Lab, Archeworks, MAKE magazine, the Hideout, and Architecture for Humanity. The PIT is part of the Chicago Architecture Foundation Open House event and has been co-planned by Ingrid Gladys Haftel. More on that here.
7. Speaking of reenactments — consider Town Bloody Hall: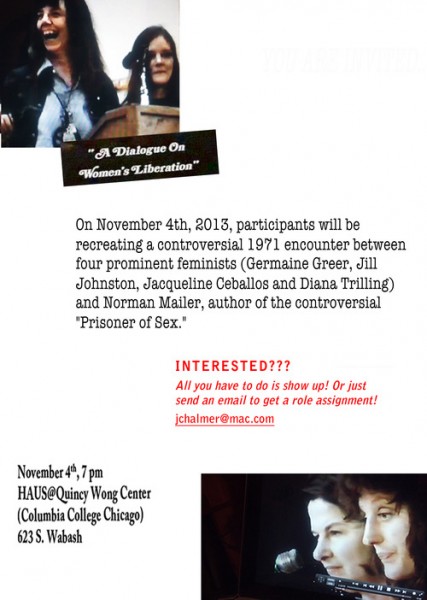 ---