Ok, so for those of you who don't know yet, CAA (College Art Association) has dubbed Chicago worthy for it's pedagogical adventures, and has settled in our fair city for the weekend. As a member of CAA, I'll be cruising from lecture to lecture the next few days, trying to suck up as much strange knowledge as I can while the circus is in town. But I'm not the only one excited about the CAA crew. As a result of the conference, just about everyone else in town is trotting out something or other, much of which is AWESOME! As a result, I bring you The Biggest Top 5 You've Ever Seen! Rather than picking individual galleries for the Top 5, I've corralled a Top 5 of places (in no particular order) you should go this weekend. Hope y'all enjoy.
1. Pilsen
The self-proclaimed Chicago Arts District is holding it's monthly 2nd Fridays round of openings. Here's the places I'd go if I were you: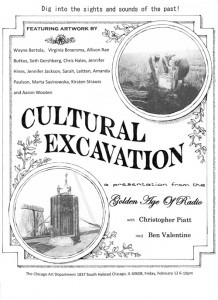 Chicago Art Department – 1837 S. Halsted. Cultural Excavation, work by Christopher Piatt, Ben Valentine, Wayne Bertola, Virginia Broersma, Allison Rae Butkus, Seth Gershberg, Jennifer Hines, Jennifer Jackson, Sarah Leitten, Amanda Paulson, Aaron Wooten and others. Reception Friday, from 6-10pm.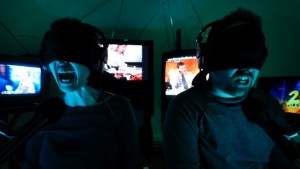 ROOMS Gallery – 645 W 18th St. ORACLE:CHANNELING, with Marrakesh & Todd Frugia. Performance Friday, from 8-10pm.
---