From the good people at Dataviz comes a massive flowchart to help pick that typeface you are in need of for any project.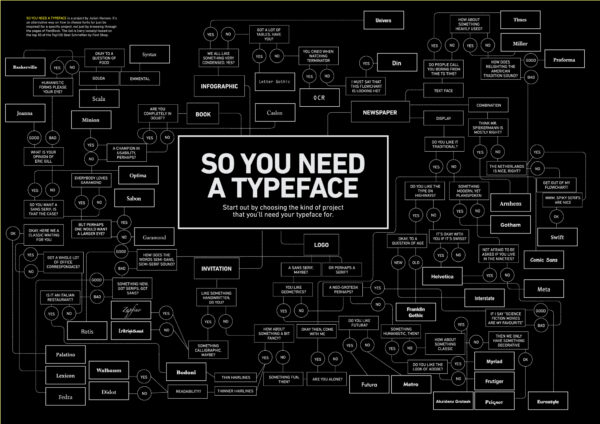 ---
New City art editor, Frieze contributor, independent curator and culture essayist Jason Foumberg has a new website, designed by Ryan Swanson, that kicks ass. Professional writers know how important it is to have all of their written material online in an easy to access format. Foumberg's site shows an eye for typography and design and has tons of flair. It's actually fun to navigate – check it out for yourself!  Bravo to Ryan Swanson for his bang-up job here, and to Foumberg for reminding us that writers and other culture workers deserve to have gorgeously designed personal websites too.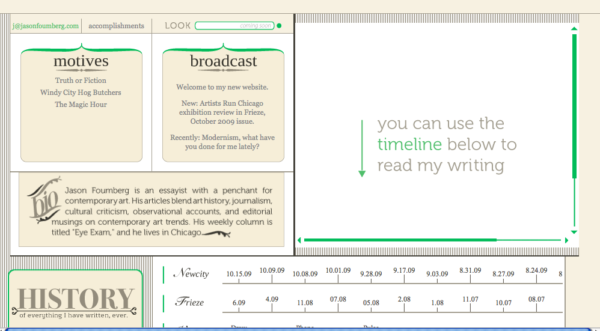 ---
---

Portal – Still Alive typography from Trickster on Vimeo
Take one of the most originally passive aggressively humorous songs ever written for pop culture let alone video games and the set it to contemporary typography arrangements and you get something truly interesting.
---
Oh yes we went there….. To bad Novicane our font had something to do that night and couldn't attend.
---