Audio clip: Adobe Flash Player (version 9 or above) is required to play this audio clip. Download the latest version here. You also need to have JavaScript enabled in your browser.

download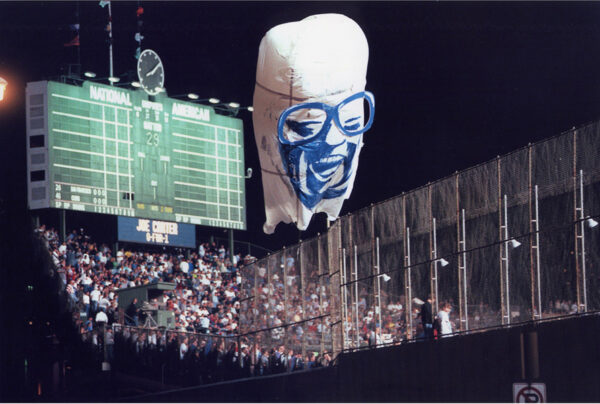 This week Dana Bassett and Duncan Mackenzie catch up with the artist Ben Stone. We are joined thanks to Artadia by special guest host (whose name Duncan has been mispronouncing for years and to his shame this continues here) Elysia Borowy-Reeder Executive Director of MOCAD ( Museum of Contemporary Art Detroit).
We catch up with Ben during the intense run up to his solo show at Western exhibitions which is up now through September 16, 2016. In a rich conversation we chat about things work, humor and contemporary art, violence, sports, and the magic of therapy.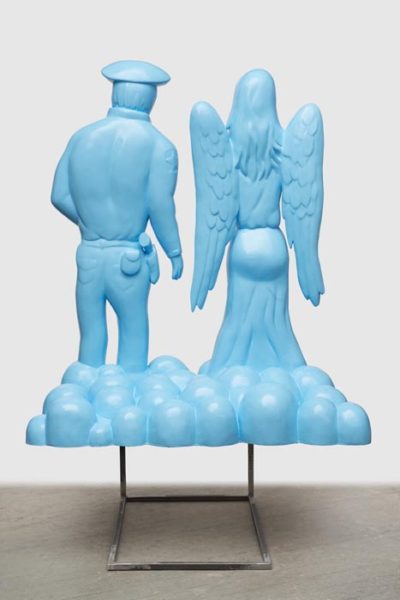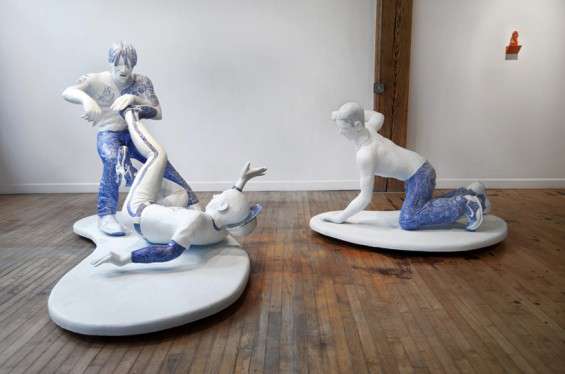 ---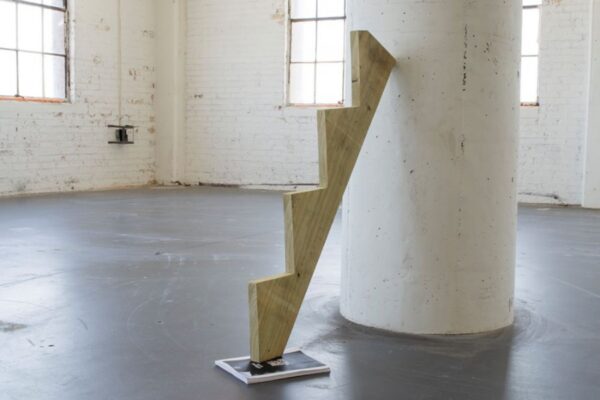 June 18, 2016, 7-10PM
Work by: Alberto Aguilar, Basma Alsharif, Robert Burnier, Alex Chitty, Katy Cowan, Assaf Evron, Danny Giles, Gordon Hall, Sofia Leiby, Jose Lerma, Shana Lutker, Matt Morris, Gina Osterloh, Claire Pentecost, Tim Portlock, Josh Reames, Amanda Ross-Ho, Sanaz Sohrabi, Stephanie Syjuco, Tony Tasset, and Lori Waxman, among many others.
Mana Contemporary: 2233 S Throop St, Chicago, Illinois 60608
2. House Shoes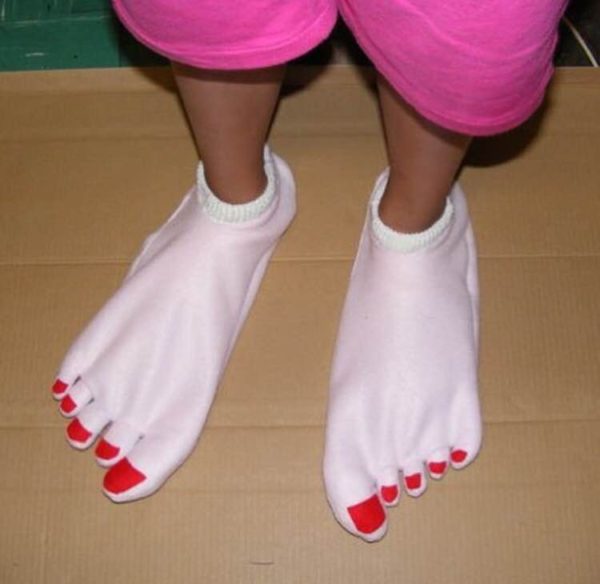 June 18, 2016, 7-10PM
Work by: Mariam Ezzat, Viki Hicky, Emily Kostrzewa, and Matthew Luther (Curated by Crystal Palmer)
cornerstore:1903 S Allport #3F, Chicago, IL 60608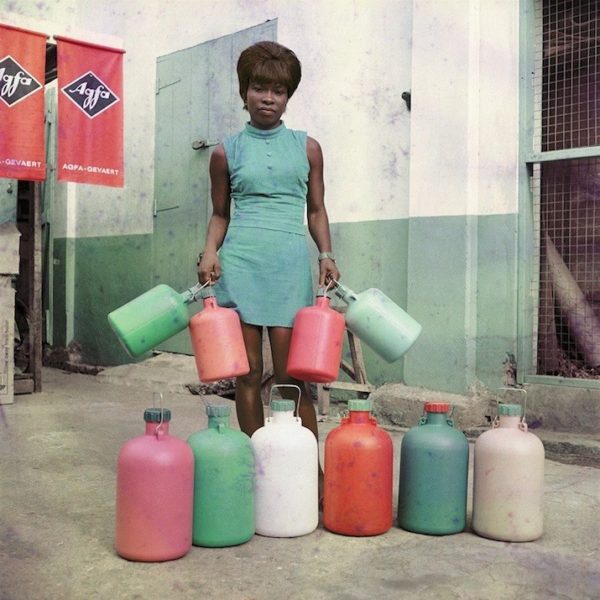 June 22, 2016, 6-8PM
Work by: James Barnor (Curated by Renée Mussai)
Stony Island Arts Bank: 6760 S Stony Island Ave, Chicago, Illinois 60649
4. How Much Land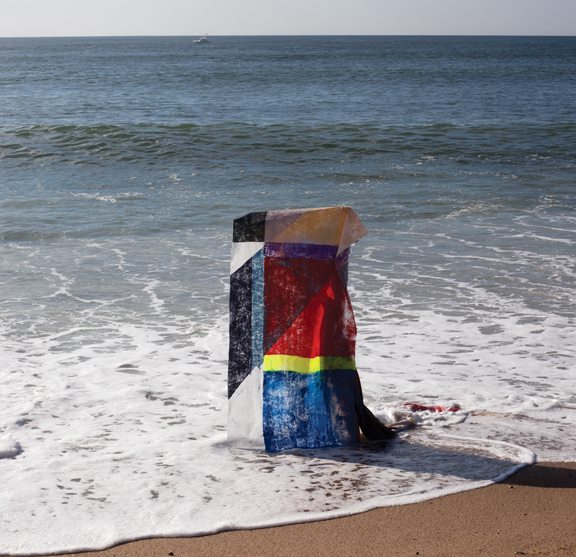 June 17, 2016, 5-8PM
Work by: Jessica Caponigro, Diane Christiansen, Deborah Handler, Anna Kunz, Zoe Nelson, Josue Pellot, Josh Reames, Allison Reimus, Ryan Richey, Philip von Zweck, Erin Washington, and Amanda Williams (Curated by Jessica Cochran)
McCormick Gallery: 835 West Washington Blvd, Chicago, IL 60607
5. Yollocalli Youth Graffiti Battle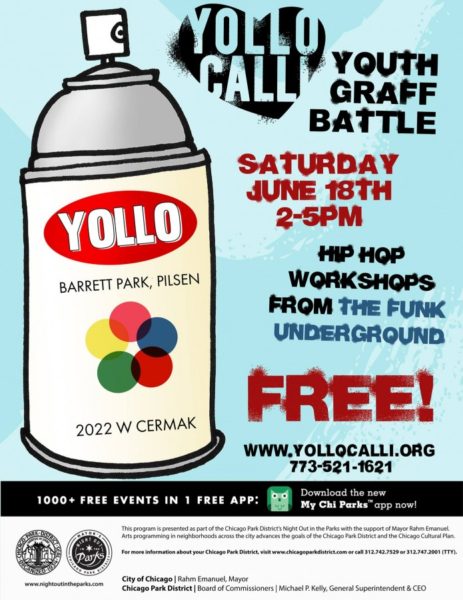 June 18, 2016, 2-5PM
Yollocalli Arts Reach: Barrett Park 2022 W Cermak Rd, Chicago, IL 60608
The Visualist will occasionally feature an additional project that happens to be situated away from Chicago.
 Special Mention: HOMOCCULT 2.0 – S+S PROJECT in MEXICO CITY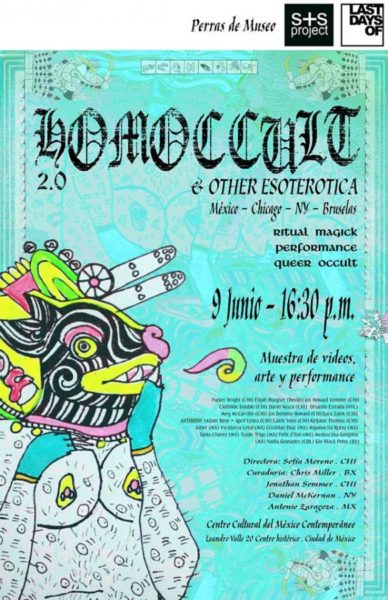 On view through Sunday, June 19th
Work by: Adam Rose + April Lynn, Asher Asher, Gio Black Peter, Erika Bulle, Elijah Burgher, Tania Chavez, Jos Demme Howard, Cristian Diaz, Felix d'Eon, Clothilde Double, Orlando Estrada, Rosé Hernandez, Serena Jara, Vycktorya Letal, Armando Lozano, Meg McCarville, Daniel McKernan, David Nasca, Mipanocha Rurru, Keijaun Thomas, Tsade Trigo, Lechedevirgen Trimegisto, Caleb Yono, and Sara Zalek
@ Los Insurgentes, Fundación del Centro Cultural del México Contemporáneo, ArtSpace Mexico, and Museu de la Ciudad
---
So, for some reason I thought the 2014 Whitney Biennial list was supposed to be revealed in December but instead it came out today!
Congrats to all our friends and the folks we do not yet know. We can't wait to see the show.
As curated by Anthony Elms, Stuart Comer, and Michelle Grabner:
Academy Records and Matt Hanner
Terry Adkins
Etel Adnan
Alma Allen
Ei Arakawa and Carissa Rodriguez
Uri Aran
Robert Ashley and Alex Waterman
Michel Auder
Lisa Anne Auerbach
Julie Ault
Darren Bader
Kevin Beasley
Gretchen Bender
Stephen Berens
Dawoud Bey
Jennifer Bornstein
Andrew Bujalski
Elijah Burgher
Lucien Castaing-Taylor, Véréna Paravel, and Sensory Ethnography Lab
Sarah Charlesworth
Yve Laris Cohen
Critical Practices Inc.
Matthew Deleget
David Diao
Zackary Drucker and Rhys Ernst
Paul Druecke
Jimmie Durham
Rochelle Feinstein
Radamés "Juni" Figueroa
Morgan Fisher
Louise Fishman
Victoria Fu
Gaylen Gerber with David Hammons, Sherrie Levine, and Trevor Shimizu
Jeff Gibson
Tony Greene curated by Richard Hawkins and Catherine Opie
Joseph Grigely
Miguel Gutierrez
Karl Haendel
Philip Hanson
Jonn Herschend
Sheila Hicks
Channa Horwitz
HOWDOYOUSAYYAMINAFRICAN?
Susan Howe
Jacqueline Humphries
Gary Indiana
Doug Ischar
Carol Jackson
Travis Jeppesen
Alex Jovanovich
Angie Keefer
Ben Kinmont
Shio Kusaka
Chris Larson
Diego Leclery
Zoe Leonard
Tony Lewis
Pam Lins
Fred Lonidier
Ken Lum
Shana Lutker
Dashiell Manley
John Mason
Keith Mayerson
Suzanne McClelland
Dave McKenzie
Bjarne Melgaard
Rebecca Morris
Joshua Mosley
My Barbarian (Malik Gaines, Jade Gordon, and Alexandro Segade)
Dona Nelson
Ken Okiishi
Pauline Oliveros
Joel Otterson
Laura Owens
Paul P.
taisha paggett
Charlemagne Palestine
Public Collectors
Sara Greenberger Rafferty
Steve Reinke with Jessie Mott
David Robbins
Sterling Ruby
Miljohn Ruperto
Jacolby Satterwhite
Peter Schuyff
Allan Sekula
Semiotext(e)
Amy Sillman
Valerie Snobeck and Catherine Sullivan
A.L. Steiner
Emily Sundblad
Ricky Swallow
Tony Tasset
Sergei Tcherepnin
Triple Canopy
Philip Vanderhyden
Pedro Vélez
Charline von Heyl
David Foster Wallace
Dan Walsh
Donelle Woolford
Molly Zuckerman-Hartung
PS. Thanks to Jerry Saltz's facebook for the list.
---
1. Persistence of Vision at Fill in the Blank Gallery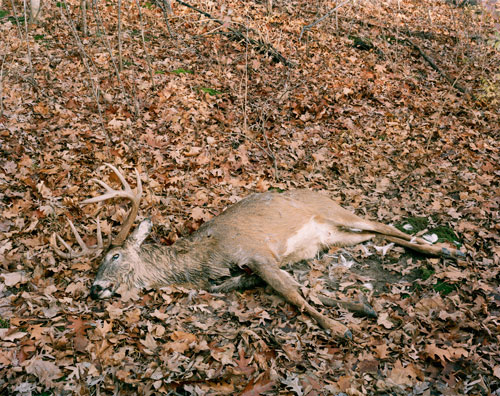 Work by Learning.
Fill in the Blank Gallery is located at 5038 N. Lincoln Ave. Reception Friday, 7-11pm.
2. More is More at The Family Room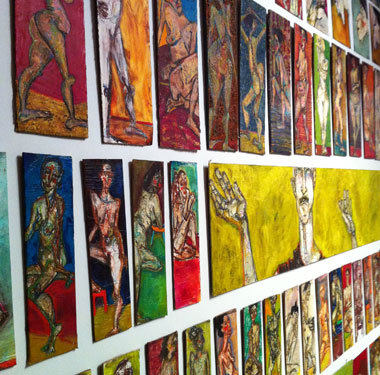 Work by Nancy Rosen.
The Family Room is located at 1821 W Hubbard St., # 202. Reception Friday, 6-11pm.
3. FLAT 7 at Floor Length and Tux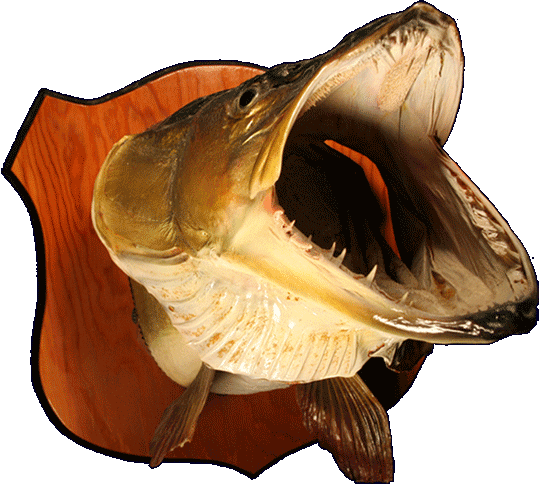 Work by Julie Rudder, Kendrick Shackleford, David Moré, Catie Olson and EC Brown. This fish is not the work, it's just FLAT's awesome logo.
Floor Length and Tux is located at 2332 W Augusta Blvd, 3F. Reception Saturday 7-10pm.
4. Quarterly Site #4: Registers at LVL3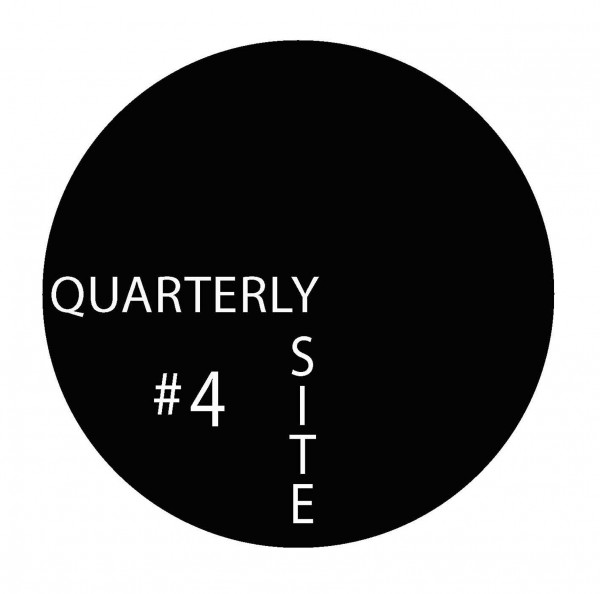 Shameless self promotion, but it's going to be an awesome show. Co-curated by Andrew Blackley, Stephanie Burke and Steve Ruiz. Featuring the work of Duncan Anderson, Susan Giles, Anna Kunz, Oliver Laric, and Nathaniel Robinson.
LVL3 is located at 1542 N Milwaukee Ave, 3. Reception Saturday, 6-10pm.
5. Silkscreen Party/Work Party Oak Park at He said, She said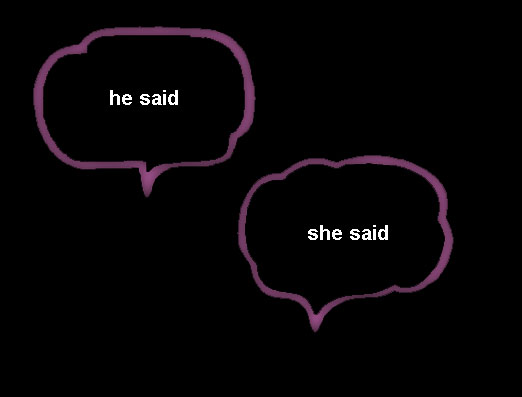 Bring a T-shirt to silkscreen. Work by Tony Tasset, Pamela Fraser, Rebecca Mir, Aay Preston-Miint and others.
He said, She said is located at 216 N Harvey Ave, Oak Park. Reception Sunday, 2-4pm.
---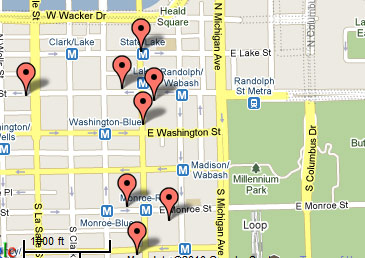 From October 15th, through October 29th, the Chicago Artists' Coalition and the Chicago Loop Alliance will transform the historic Loop neighborhood into an interactive, multi-venue public art museum. Art Loop Open invites the public to "Visit, View & Vote!" at over a dozen venues throughout the Loop and not only admire local artists' works but also interact with them and each other via cutting edge technology and public programming.
With the addition of Tony Tasset's installation in the loop, the Pop-Up Art Inititive currently underway & the upcoming Art Loop Open it is good to see the Chicago Loop Alliance getting some traction and note for their work, here is hoping it can survive as annual events.
ALO wants all of Chicago's diverse and talented visual artists to apply, potentially win $50,000 in prizes and have the opportunity to reach new and coveted audiences from around the world.
"The work of Chicago artists is our city's tapestry. Art Loop Open will be a unique opportunity for visitors and residents to celebrate our rich art, showcase our amazing downtown artistic attraction, and offer a platform for local artist to shine. Art Loop Open will be a interactive, cultural experience bringing everyone together to enjoy and admire great works of art."
-Richard M. Daley, Mayor of Chicago
---