Our big thanks to Julia Hendrickson for last week's superb series of posts on printmaking and print curators, Sonnenzimmer, Spudnik Press and Corbett vs. Dempsey. This week Thea Liberty Nichols, a Chicago-based arts writer and arts administrator, is guesting on the blog. Starting today, she'll bring us a series of posts exploring issues in contemporary arts writing.
For these posts, Nichols conducted interviews with friends and colleagues, all of whom are either artists, art writers and/or art administrators and who shared their insight on the various forms their writing takes. They'll talk about how they define their written work within the constellation of their expansive practices, and how writing can be a tool for expressing themselves and also engaging with others. Chicago folks will remember that Nichols recently organized a panel on the form and content of arts writing in conjunction with Nomadic Studio – an audio recording of that conversation will be available later this week, so check out Thea's posts for the link when it becomes available.
Here's the bio scoop on Ms. Nichols, the woman who I've always said has a name befitting a rockstar superhero fighting machine – which no doubt she is, in her spare time: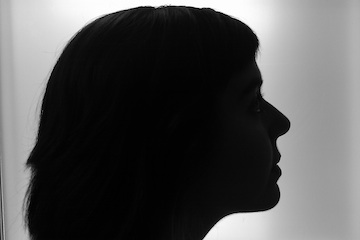 Thea Liberty Nichols is an arts administrator, independent curator and freelance writer. Formerly, she served as Director of 65GRAND gallery and Study Center Manager at Intuit: The Center for Intuitive and Outsider Art. Presently, she works for The School of the Art Institute of Chicago's Visiting Artists Program which selects, hosts and facilitates opportunities to engage with dozens of international contemporary artists via lectures and symposia.
---
Hello again – I'm back with another quick plug for y'all. Tomorrow night, Chicago arts writer/administrator/curator Thea Liberty Nichols has organized a panel on the "form and content" of arts writing as part of Nomadic Studio, which is presented at DePaul University Museum and organized by the Stockyard Institute for the yearlong collaborative Studio Chicago project….jesus I can't keep up with it all. Anyway…here is the pertinent who, what, whys and whens of this particular panel, which I think should be really interesting and if it isn't I will be partly to blame because I will be on it, along with Patrice Connolly, Abraham Ritchie, Bert Stabler and the aforementioned Ms. Nichols, who IMHO has the one of the best names in the world.
Come see us discuss, and participate in the discussion! Also, please check out the whole slate of programs that are part of Nomadic Studio at the Stockyard Institute! And you can read more about the Nomadic Studio project on ArtSlant, right here.
6-8pm –Thursday, September 23rd
DePaul University Art Museum; 2350 N. Kenmore Ave., Chicago IL 60614 | 773-325-7506 | Directions |
Form and Content of Writing w/ Thea Liberty Nichols, Patrice Connolly, Claudine Ise, Abraham Ritchie and Bert Stabler
Panelists will engage in a casual discussion that examines the form (newsprint, published monographs, online journals or blogs) and content (criticism, interviews, exhibition re­views, press releases or scholarly essays) of their writing. Their individual practices, including the texts that inform and inspire them, will be examined alongside the colleagues and organizations with which they collaborate. In conjunction with Studio Chicago, the ways in which their studio environment, and indeed the city itself, contextualizes their practice will also be explored.
Abraham Ritchie is a writer as well as the Editor for ArtSlant: Chicago, the creator and administrator of The Chicago Art Blog on the Chica­goNow network and WordPress, and also writes for NewCity. He has previ­ously written about art for Madison Newspapers, Inc.
Thea Liberty Nichols is an arts administrator, independent curator, and writer who lives and works in Chicago. Along with managing Intuits Study Center, she also acts as Co-Director of 65GRAND
Patrice Connelly is the Curatorial Associate for BMO Financial Group's Corporate Art Collection where she crafts catalog texts describing and contextualizing the art works in their holdings. She has been contributing freelance art exhibi­tion reviews to Newcity since 2008.
Bert Stabler is a teacher, writer, curator, and artist living in Chicago. He feeds on the living.
Claudine Isé has worked in the field of contemporary art as a curator and writer. Isé was Associate Cu­rator of Exhibitions at the Wexner Center for the Arts in Columbus, Ohio. Assistant Curator at the Hammer Museum in Los Angeles and an art critic for the Los Angeles Times. She currently writes for artforum.com, art:21 blog, ARTnews, New City, and badatsports.com.
---
Hey ya'll, I'm reporting to you from afar. I'm gonna keep this short, 'cus I've got to get ready to spend a week in the woods hiking, shooting, canoeing, and watching zombie movies. Mmmmm…Chopper Chicks in Zombie town. But I digress. Here is my Top 5 for this weekend. Enjoy 'em, since I can't.
1. Aspen Mays explodes your brain with science!
In her first solo show, Aspen is showing off all her art/science craziness. Aluminum foil spaceman, check. Fireflies in the camera, check. You won't be disspointed. Opens Friday at Golden gallery, 7-10pm.
2. Geometry and mold spores at Thomas Robertello Gallery.
This stuff just looks strange. The title is what caught me, the show is called "Taxonomies." But with ceramic mold spores from Sarah Hicks and geometric paintings from Peter Barrett, it seems worth a look. Check it out Friday from 5-8pm.
3. The faculty has shown good taste at SAIC.
The faculty at SAIC has passed down their opinion on what's good and what's not. Surprisingly (well I was surprised), I mostly agree with them this time round. You can go see new work by Sarah Belknap, Joseph Belknap, Tif Bullard, Yu-Hang Huang, Merideth Lacina, Alison Rhoades, andIsabelle Schiltz at the Betty Rhymer for the Annual Faculty Exhibitions Committee Picks show (I don't think this is the real title, or whether there is one, so I spliced this together. ) Opens Thursday from 4:30 to 7pm.
4. Artist dresses up as volcano, spends day reenacting Day in the Life of a Volcano.
Do I actually need to say anything else? The afore mentioned peice (by Eliza Fernand) is part of Post Scarcity, a new show at 65Grand curated Thea Liberty Nichols. Opens Friday, from 7-10pm.
5. Performing in the bedroom…
The Second Bedroom that is. Anni Holm is doing an installation called Sleeping Around. If you're in Bridgeport, head over Friday night.
Sorry for the lack of pictures and links, the zombies are coming!
---