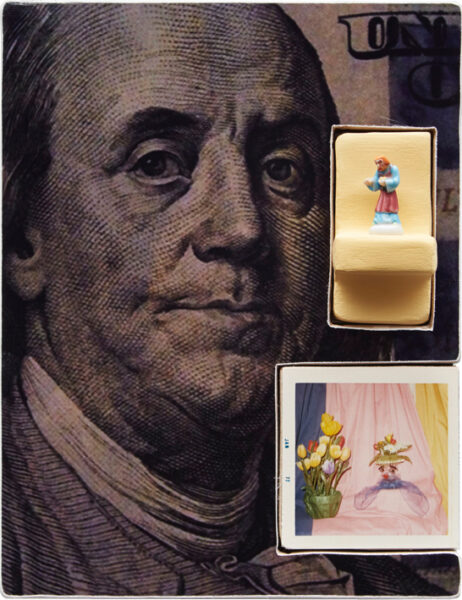 November 19, 2016, 5-8PM
Work by: Sadie Benning
The Renaissance Society: 5811 S. Ellis Ave, 4th Floor, Chicago, IL 60637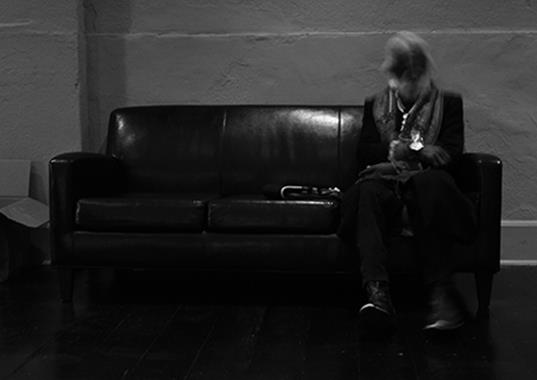 November 17, 2016, 5-8PM
Work by: Yaw Agyeman, Wesley Clark, Nathaniel Donnett, Shané K. Gooding, Esau McGhee, Johana Moscoso, Wanda Raimundi-Ortiz, Ellington Robinson, Stacy Lynn Waddell, Rhonda Wheatley, and Wilmer Wilson IV (Curated by Jeffreen M. Hayes, Ph.D)
Glass Curtain Gallery: 1104 S Wabash 1st Floor, Chicago, IL 60605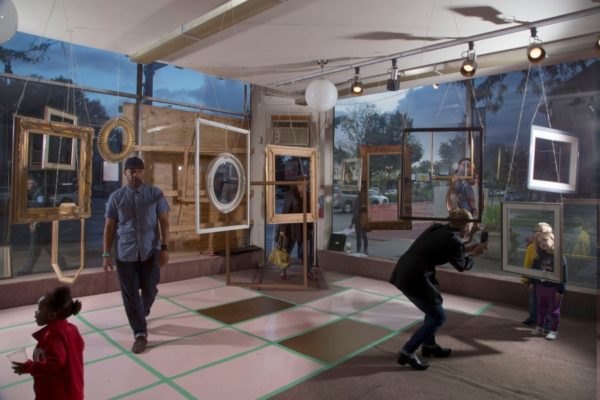 November 18, 2016, 7-10PM
Work by: Cecil McDonald Jr.
95th Street Gallery: 2135 West 95th St, Chicago, IL 60643
4.  Affinity in the Tall Grasses of California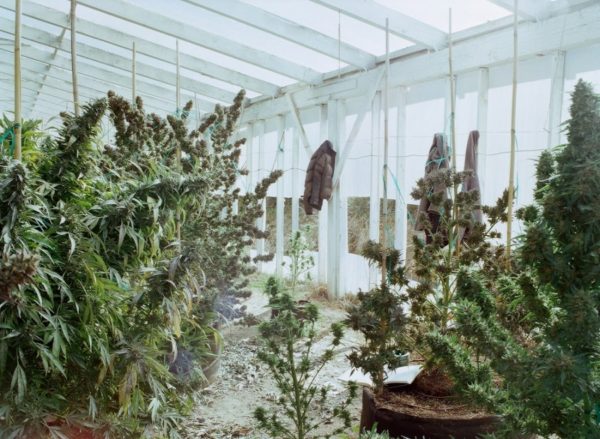 November 18, 2016, 6-8PM
Work by: Whit Forrester
International Museum of Surgical Science: 1524 N Lake Shore Dr, Chicago, IL 60610
5.  New Blood Ten: Festival of SAIC Performance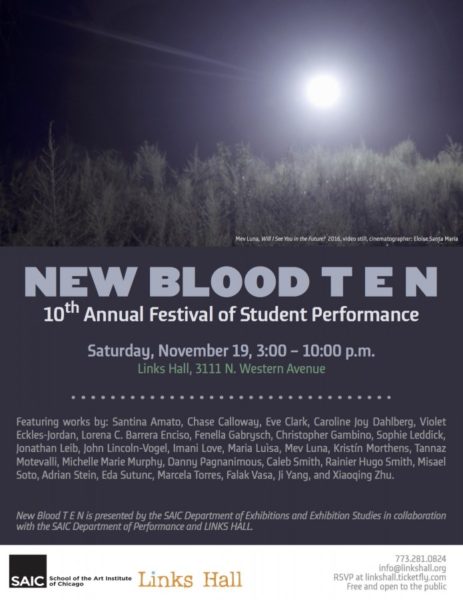 November 19, 2016, 3-10PM
Work by: Santina Amato, Chase Calloway, Eve Clark, Caroline Joy Dahlberg, Violet Eckles-Jordan, Lorena C. Barrera Enciso, Fenella Gabrysch, Christopher Gambino, Sophie Leddick, Jonathan Leib, John Lincoln-Vogel, Imani Love, Maria Luìsa, Mev Luna, Kristín Morthens, Tannaz Motevalli, Michelle Marie Murphy, Danny Pagnanimous, Caleb Smith, Rainier Hugo Smith, Misael Soto, Adrian Stein, Eda Sutunc, Marcela Torres, Falak Vasa, Ji Yang, and Xiaoqing Zhu (Coordinated by Jordan Murray, Maire Witt O'Neill, and Lauren Sternberg with Lindsey Barlag Thornton)
Links Hall: 3111 N Western Ave, Chicago, IL 60618
Hey Chicago, submit your events to the Visualist here: http://www.thevisualist.org
---
1. 10:00 am Monday Impressions; 11:00 am How the Outside Leaks into the Room; 12:00 ­pm Smells Like 100 Years Old; 1:00 pm The Room Is in My Eye. The Space under My Body; 2:00 pm In the Meantime, (This Place Will Be Empty after 5:00 pm); 3:00 pm An Actual Location for This Moment; 4:00 pm Few Will Leave Their Place to Come Here for Some Minutes; 5:00 pm Did You Know Who Built Your House? at The Renaissance Society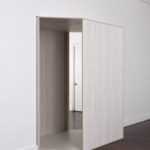 Work by Gabriel Sierra.
The Renaissance Society is located at 5811 S. Ellis Ave. Cobb Hall 418. Reception Sunday, 4-7pm.
2. The Grass Has Eyes at Comfort Station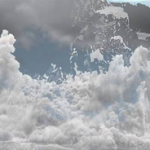 Work by Heidi Norton.
Comfort Station is located at 2579 N. Milwaukee Ave. Reception Friday, 6-10pm.
3. FAMILIAR MALAISE at ACRE Projects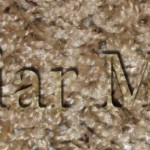 Work by Joe Yorty, Cara Chan, Austen Brown and Ruslana Lichtzier.
ACRE Projects is located at 1913 W. 17th St. Reception Sunday, 4-8pm.
4. Refractions at Silent Funny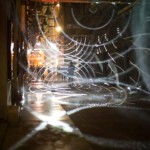 Work by Luftwerk.
Silent Funny is located at 4106 W. Chicago Ave. Reception Friday, 6-10pm.
5. Kissing in Heaven at Chicago Artists Coalition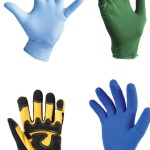 Work by Allison Lacher, Andy Roche, Hideous Beast and Snow Yungxue Fu.
Chicago Artists Coalition is located at 217 N. Carpenter St. Reception Friday, 6-9pm.
---
1. Nasa in the Hollow at PeregrineProgram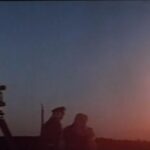 Work by Manuel Rodriguez and Kendall Babl.
PeregrineProgram is located at 3311 W. Carroll Ave. #119. Reception Sunday, 1-4pm.
2. Mathias Poledna at The Renaissance Society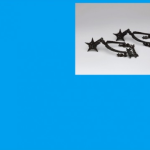 New commissioned works.
The Renaissance Society is located at 5811 S. Ellis Ave. Cobb Hall 418. Reception Sunday, 5-8pm.
3. Mend Thine Every Flaw at Heaven Gallery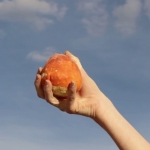 Work by Shawn Creeden, Marshall Elliot and Rachel Starbuck.
Heaven Gallery is located at 1550 N. Milwaukee Ave. Reception Friday, 7-10pm.
4. Everything is Text at Comfort Station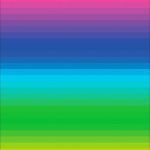 Work by Jon Chambers.
Comfort Station is located at 2579 N. Milwaukee Ave. Reception Saturday, 5-8pm.
5. Krampusnacht at Co-Prosperity Sphere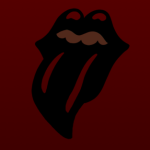 Work by Paul Nudd, Andrea Jablonski, Chris Hefner, Bruce Neal, Christopher Smith, Kevin Jennings, Stephanie Burke, Jeriah Hildwine, Sarah Leitten, Catie Olson, BJ Vogt, Matt Marsden, EC Brown, Justine Harlan, Sean DeSantis, Ryan Swain, George Edward Hurden IV, Nathan Case-McDonald and Meg Duguid.
Co-Prosperity Sphere is located at 3219 S. Morgan St. Reception Friday, 8pm-12am.
---
Guest post by Lise Haller Baggesen
IN THE YEAR OF THE SCAVENGER, THE SEASON OF THE BITCH…
… in the fossil fueled states of American gloom and doom, we are headed south on LSD, a donnerwetter looming on the horizon as a tic in the corner of our left eye. Shot-size raindrops splatter against the wind-shield from the sky turning from gunmetal grey to violaceous to petroleum green behind the silhouetted skyscrapers, swaying gently in the balmy November breeze as the wind picks up and a tornado warning ticks in on the mobile device, interrupting Kanye West suggesting that this would be a beautiful day for  jumping out the window/letting everything go/letting everything go…
Indeed it is a beautiful day!
This apocalyptic weather, reminding us that the doomsday prophets were probably  right, that this is not the 11th hour, that we are already fashionably late, makes it the perfect day for checking out a couple of shows in Chicagoland contemplating our species' self-destructive impulse.
Hamza Walker's modern day vanity Suicide Narcissus at the Renaissance society reads like a visit to the men's department at Barney's: tight and tasteful grey-tones with a splash of lush jungle green thrown in. Not unlike, in fact, its 17th century's Dutch counterparts careful rendition of bridles and soap-bubbles, tulips and skulls, reminding us that the world is forever coming to an end.
The super symmetrical show is arranged on both sides of a corridor leading up to Katie Paterson's All the Dead Stars, a map of said stars corresponding to the place on earth from where they were discovered laser etched into a matte black anodized aluminum sheet, creating an eerie map resembling a burnt out earth as observed from space. Observation posts glow-in-the-dark with the half-life luminescence of radioactive material, our radio signals still on their way to infinity and beyond long after we're gone. From here we can turn left or right (or right and three quarters or maybe not quite) but either route will coil back on itself into a cul-de-sac, a dead end from where we can only retreat the way we came.
Each of the works in the show display the mechanics and dialectics of their creation in plain view, if not front and center to our reading of the works, like the endlessly similar variations of rope, pulley and mirror of Thomas Baumann's perpetuum mobile Tau Sling or the dead pan unedited single channel registration of Nicole Six and Paul Petritsch' Spatial Intervention, showing a lone figure hacking his way through the ice, in a circle surrounding himself. Not really sure if this unromantic reference to Kaspar Davids Friedrich's Eismeer (the Sea of Ice from 1824), is going anywhere outside of its own hermetic picture plane, but whether we are witnessing a painfully slow suicide attempt here, or just some Sisyphus slow-motion slapstick, as a viewer you feel as frozen in time as the lonely man on the ice.
The row of vitrines that make up Harris Epaminonda and Daniel Gustav Cramer's Infinite Library display a collection of reappropriated books -by the looks of it European post war encyclopedias and reference books with faded color reproductions of artworks and plants, painted over with geometrical figures that seem to suggest some obsolete world order, while Lucy Skaer's Leviathan's Edge, a whale skeleton boxed in a drywall space, opened up in three narrow slits, through which we can only partially admire the brittle grandeur of the beastly remains would not be out of place in a gentlemen's explorers club, that other society, where adventurers who come back to tell the tale can compare their booty- Jolly good!
In a darkened cinema space, similar to a home entertainment den, Daniel Steegmann Mangrane's 16mm, 2009-2011 the exhibitions only truly juicy work, is contained -as if its lush Amazonian green would otherwise spill out and contaminate the rest of the show in a toxic spill of unbridled fertility. Like decorative kale in a millionaire's front yard its nutritious value is rendered void, and we are left with eye candy. This is our reward. The five minute 16mm film loop leaves us ample time to contemplate the cable running near the top of the picture frame along which the camera pulls itself still further in to the heart of darkness, the whirring of the projector behind us competing with the dense cacophony of jungle sounds on the soundtrack of the projection before us, until the movie without further ado comes to a dead stop and the screen goes black. The End.
On the surface, Suicide Narcissus mainly examines and admires its own elegant rhetoric. Initially I considered this the exhibition's demise, but on reexamining it I have come to think that perhaps this is exactly its point: Like Nero playing the fiddle as Rome burns, you find yourself confronted with your own disengagement, as you consider the aesthetic possibilities and fashion choices of the world going to hell in an evening clutch. It is an uneasy notion, like deleting yet another petition appeal from you e-mail inbox.
As an antidote to this tasteful ennui may I suggest a visit to Dana DeGiulio @ The Suburban, which will tear you out of your inwardly spiraling anxiety attack and throw you right back into the real with the welcome catharsis of your friendly neighborhood suicide bomber.  The battered backed-up Buick sedan is ramrodded into the cinderblock structure that makes up the central exhibition space at The Suburban with a precision that sits in the sweet spot between demolition and embellishment.
The curious fact that the car is damaged front and rear gives the impression not so much of a drunk driver swerving out on control, tearing through the front yard in the early hours of a sleepy suburban Sunday morning, but more of the feel-something- anything of a soccer mom's revenge, later same morning, her anniversary.
And the shattered head answers back And I believe I was Loved I Believe I loved Who did this to us?
Because we can only contemplate art from our personal vantage point, just like we can only imagine Armageddon in our own time, I will approach this from the angle of Burn Out with their totaled car park in the center of Copenhagen and their smashed up ticketing booth for De Appel's Crap Shoot (-a memorable show that culminated for my own part in a visit to the ER after a visit to the exhibition's socially (un-)engaged Absolut-free-for-all-vodka-bar and a subsequent act of cycling under the influence ending abruptly when my front wheel got stuck in an Amsterdam tram rail and sent me to a dead stop against the wet asphalt). Curiously, these works originated round about the time when the 1996 LeSabre was still a classy car, but seem almost quaintly didactic now, in their 90s engagement with institutional critique, compared to this work which points only to its own calibration of annihilation through acceleration, suggesting that we are all flying solely by our instruments by now, no line on the horizon: In a godless universe you need to rely on your own moral compass, or perhaps some secular religion. Art for arts sake can be just that. It can be it's own means and end.
It is an appropriation and an approach, but how do you approach appropriately, being in a banged out car and your aim the feel of not to feel it?
This is subtle and has to be premeditated. Premeditation is available in the form of a brochure which contemplate the estimated market value of the Buick before and after impact as compared to a circular silverpoint painting by Michelle Grabner, as consigned by Dana DeGuilio to James Cohan gallery and sold before the Buick hit the brick wall, perhaps to offset the costs of a second hand car and a cinderblock shed? The end is a zero sum game.
On the 10th anniversary of the suburban, this will be that last one for this building where it all began. Now structurally unsound, It will be torn down at the end of the show, or when the Oak Park police and zoning inspectors step in and say that it is time to clean up the mess, whichever comes first.
In Michelle's own words: "This is the end of the suburban as we know it!"
THE END.
Credits: Dana DeGiulio would like to thank her pit crew. I would like to thank you for reading.
Lise Haller Baggesen (1969) left her native Denmark for the Netherlands in 1992 to study painting at the AKI and the Rijksakademie. In 2008 she relocated to Chicago with her family, where she completed her MA in Visual and Critical Studies at the SAIC in 2013.
In the meantime, her work evolved from a traditional painting practice toward a hybrid practice including curating, writing and immersive multimedia installation work.
 Her book "Mothernism" will be published on Green Lantern Press and The Poor Farm Press in 2014.
---
A graphic, editorial overview of art, artists, and visual art events, found in and around Chicago over the course of the preceding months. All artwork copyright original artists; all photography copyright Paul Germanos.
CourtneyBlades


Above: CourtneyBlades' partners, Mickey Pomfrey, left, and Blake Cameron Harris, right, in the gallery for the opening reception of "Definitely Living, Likely Cognitive," on August 9, 2013.

Above: "Medium Cool" art book fair organizer Ria Roberts, right, with Matthew Richardson, left, in CourtneyBlades.
Mickey Pomfrey is one of a relatively small number of people I encounter on a regular basis at gallery openings in Chicago. In spite of that fact, I'd never before brought a camera to the space (CourtneyBlades) which he runs with Blake Cameron Harris. And it was only because I happened to take photographs there on August 9, 2013, that Ria Roberts noticed me, and reminded me to attend Medium Cool: a new art book fair with which she's involved.
Bea Fremderman, Brian Khek, and Micah Schippa
"Definitely Living, Likely Cognitive"
August 9 – September 1, 2013
CourtneyBlades
1324 W. Grand Ave.
Chicago, IL 60642
http://courtneyblades.com/
Medium Cool


Above: Tom Burtonwood shares his 3-d printed book–which itself "prints" by means of being folded upon some plastic material.

Above: Yuri Stone for The Renaissance Society at the University of Chicago.

Above: Scott Speh of Western Exhibitions.

Above: Ed Panar & Melissa Catanese of Spaces Corners.

Above: Vincent Uribe feigns interest in my shenanigans while the ladies of LVL3 ignore me. In truth, everyone smiled for the first picture; this was the fifth picture.
Medium Cool
(art book fair)
12:00 — 8:00 PM
August 11, 2013
Prairie Production
1314 W. Randolph St.
Chicago, IL
http://medium-cool.net/
LVL3


Above: Chelsea Culp and Katy Cowan.

Above: Matt Nichols and Josue Pellot.
Whether called collaboration, the pairing of artists or galleries is now at least as common as food trucks outside, or bars within, our local venues.
"2 of a kind"
June 29 – July 21, 2013
LVL3
1542 N. Milwaukee Ave, 3rd Floor
Chicago, Illinois 60622
http://lvl3gallery.com/
The Mission


Above: Yhelena Hall's upper-gallery installation joining a helium-supported wooden craft with wall-mounted video.

Above: Joshua Albers' lower-gallery (Sub-Mission) projected video installation.
Yhelena Hall's da Vinci-like creation is built from fabric stretched over a frame, which method of construction reminds a Chicago resident of Linda Warren's artist Juan Angel Chavez. But, maybe, within Warren's stable the better comparison is to Conrad Freiburg–for as helium escapes its imperfect balloon, Hall's wooden machine has a self-destructive potential.
Joshua Albers and Yhelena Hall
PARALLELS / A Collaboration with ACRE Residency, Part 2
August 2 – 24, 2013
The Mission
1431 W. Chicago Avenue
Chicago, IL 60642
http://themissionprojects.com/
Linda Warren Projects


Above: The framing device "Undecagon Tripod," 2013, at the center of Freiburg's kinetic, wood installation.
Like Yhelena Hall at The Mission, Conrad Freiburg chose to present freestanding, three-dimensional objects made largely of wood, in the company of smaller, wall-mounted graphic works, which in this case are still images rather than video. Unlike Hall, around the perimeter of gallery interior Freiburg set a race, which in turn carries bearings or marbles as such activity is initiated by visitors. Four years ago, in June of 2009, Monica Herrera arranged a similar work at 65GRAND, there observed with an additional audio component: falling marbles "played" upon successive wooden elements with each drop in elevation.
Conrad Freiburg
"Before the Grave and Constant"
June 7 – August 10, 2013
Linda Warren Projects
327 N. Aberdeen (151)
Chicago, IL 60607
http://lindawarrenprojects.com/
Monica Herrera


Above: A visitor interacts with Monica Herrera's installation in 2009.
Eliza Fernand, Jodie Mack, Monica Herrera
"post-scarcity"
Curated by Thea Liberty Nichols
65GRAND
June 19 – July 25, 2009
1378 W. Grand Ave. (old location)
Chicago IL 60622-6450
Chicago Artists' Coalition


Above: Audience members interact with Jake Myers at his cardboard sports bar.

Above: Attendees model the available Mothergirl costumes.

Above, left-to-right: Jessica Harvey, Kera MacKenzie, and Jenny Buffington at the "pARTicipatory" opening on August 9, 2013.
When I hold a camera to my face and look through the viewfinder I'm blind to the room around me, so that it's especially surprising to be struck at that moment. I write here with authority as I've suffered the aforementioned indignity on multiple occasions. On August 9, 2013, for the second time at one of Myers' openings, someone threw something at me while I was taking a picture. If the games, and food, and liquor, all now frequently available at gallery openings, have served to draw in a certain sort of person then, maybe, they've done so only at the cost of another sort of person. After six years of work on this photographic project, my patience has been exhausted.
"pARTicipatory"
HATCH Projects Residents: Chaz Evans, Amber Ginsburg, Mothergirl, Jake Myers, Hoyun Son, and Latham Zearfoss
HATCH Curatorial Residents: Meredith Weber and Anna Trier, a/k/a the Happy Collaborationists
August 9 – August 29, 2013
Chicago Artists' Coalition
217 N. Carpenter St.
Chicago, IL 60607
http://chicagoartistscoalition.org/

Above: Acclaimed coronet player Josh Berman, foreground, nagged by my mother, background. It's better him than me.

Above: Nick Butcher, right, gave my mother, left, a Tecate, and she seemed concerned.
Sonnenzimmer print and design studio is Nadine Nakanishi and Nick Butcher. On July 14, 2013, Nick and Nadine held a sort-of art benefit / garage sale, during which Michael Bingaman (electronics), Josh Berman (cornet), Anton Hatwich (double bass), and Matt Schneider (guitar) played music. There, I bought a big Taschen contemporary art compendium for three dollars, and got a Design Bureau magazine for free. Everyone was cool! And John Corbett was there–because he's really good about attending these things. Even my mother was happy.
"On the patio at Sonnenzimmer"
10:00 AM – 6:00 PM
July 14, 2013
Sonnenzimmer
3605 N. Damen Ave., Rear
Chicago, IL 60618
http://www.sonnenzimmer.com/
Columbia College Chicago: Portfolio Center – Industry Events


Above: Nick Albertson

Above: Ryan Bringas

Above: Meg Noe

Above: Tim M. Johnson

Above: Rikki Levine
The scale of the event was overwhelming. The quality of almost all of the work was very high. I spent most of my time with those presenters who seemed to have a fine arts orientation. Rikki Levine, above, was something of an exception as she seemed (?) most interested in travel and documentary work. But, her book (portfolio) looked too good to ignore. Whether they knew it, not a few graduates produced material recalling John Opera or Jessica Labatte. And I should have been yet more forceful in my exhortation to go out and look at what's being made here and now.
Columbia College Chicago
Portfolio Center – Industry Events
"Photography Review"
May 16, 2013
Studio East
1006 S. Michigan Ave.
Chicago, IL 60605
Allan Sekula


Above: A visitor at the entry to "Polonia and Other Fables" seen engaged with one of Sekula's photographs during the opening reception in 2009.
Allan Sekula died on August 10, 2013 after a long struggle with cancer.
Allan Sekula
"Polonia and Other Fables"
September 20 – December 13, 2009
The Renaissance Society
5811 S. Ellis Avenue
Bergman Gallery, Cobb Hall 418
Chicago, Illinois 60637
http://renaissancesociety.org/site/
Chicago Art Department


Above: "Mr. Grief" by Meg Noe.
"&again&again"
Jeffery Austin, Marne Provost, Kimberly Kim, Meg T. Noe, Jonathan Pivovar, John Brookes Turner
Curated by Jonathan Pivovar
Supported by Columbia College Chicago's Photography Department
July 12 – 14, 2013
Chicago Art Department
1932 South Halsted #100
Chicago, IL 60608
http://www.chicagoartdepartment.org/
The timing of this exhibition is either fortuitous or tragic depending upon one's knowledge of the not dissimilar installation on Michigan Avenue, and sense of humor.
Amanda Ross-Ho
"THE CHARACTER AND SHAPE OF ILLUMINATED THINGS"
Organized by MCA Curator Julie Rodrigues Widholm.
July – November, 2013
MCA Chicago Plaza Project
The Museum of Contemporary Art of Chicago
220 E. Chicago Ave. (MVDR Drive)
Chicago IL 60611
http://www.mcachicago.org/
Frogman Gallery / Pop-Up Art Loop


Above: Dmitry Samarov (painting) at left, curator Gwendolyn Zabicki at center, and Noah Vaughn (photo print) at right, in "Never a lovely so real," opening night.
The Chicago Loop Alliance deserves credit for the good work it's done in offering such opportunities to people like Gwendolyn Zabicki.
"Never a lovely so real"
Clarissa Bonet, Dmitry Samarov and Noah Vaughn
Curated by Gwendolyn Zabicki
Pop-Up Art Loop from the Chicago Loop Alliance
Sponsored in part by Columbia College Chicago
July 11, 2013
Frogman Gallery
108 N. State St. (Block Thirty Seven, First Floor)
Chicago, IL 60603
http://gwendolynzabicki.com/home.html
Chicago Artists Coalition


Above: Jordan Martins in his projection, opening night.

Above, left-to-right: Nick Butcher (half of Sonnenzimmer), Jennifer Salim, E. Aaron Ross, and Aaron Delehanty standing in a projection by Theodore Darst at the Chicago Artists Coalition's "Natural Fallacy" opening.
"Natural Fallacy"
Noelle Allen, Theodore Darst, Brent Fogt, Jordan Martins, Nicholas Sagan, and Matthew Schlagbaum
Curated by MK Meador
July 12 – August 1, 2013
Chicago Artists Coalition
217 N. Carpenter St.
Chicago, IL 60607
http://jordanmartins.com/
threewalls


Above: MSHR a/k/a Brenna Murphy & Birch Cooper performing an electronic audio work in their installation.
Hear it on Vine: vine.co/v/hamYhHDJJ0d

Above, left-to-right: Abigail Satinsky, Lauren Basing, and Shannon Stratton, a/k/a threewalls, on the occasion of their last opening at 119 N. Peoria Street, Chicago.

Above: Edie Fake's installation, with spectators.

Above: Joe Jeffers, left, and Jeremy Tinder, right, attending the opening.
Thanks to Abigail, Lauren, and Shannon for playing along. I'm sorry that I didn't get a better shot of you three together. Good luck and best wishes…
"Binary Lore"
Edie Fake and MSHR a/k/a Brenna Murphy & Birch Cooper
June 28, 2013
threewalls
119 N. Peoria, #2C
Chicago, IL 60607
http://www.three-walls.org/
Gil Leora
"In Between Drinks"
June 28, 2013
Firecat Projects
2124 N. Damen Ave.
Chicago, IL 60647
http://www.firecatprojects.org/
It's too bad that a piece which suggests many questions related to resource allocation within the context of non-European, urban poverty, here found available for view in the lobby of a free, teaching museum, was ignored in an article entitled "Marginalizing Chicagoans' Access to Culture" at Newcity.
Gigi Scaria
"City Unclaimed"
Sponsored by BMO Harris Bank
January 19 – December 8, 2013
The David and Alfred Smart Museum of Art
5550 S. Greenwood Ave.
Chicago, IL 60637
http://smartmuseum.uchicago.edu/
EXPO / Public Chicago


Above, left-to-right: Duncan Mackenzie, Caroline Picard, Richard Holland, a/k/a Bad at Sports.
EXPO Chicago
Gallery Announcement
May 14, 2013
Public Chicago
1301 N. State
Chicago, IL 60610
http://expochicago.com/
Johalla Projects


Above: Jessica Taylor Caponigro's "There in a Darkness," 2013, coal in cast glycerine soap.

Above: Aimee Quinkert, curator, at left, and Jessica Taylor Caponigro, artist, at right, foreground; "What Was, Was I" and "II" on wall, background.
It's the third of Jessica Taylor Caponigro's installations which I've seen, each of the three having been abstracted from both architectural and also literary sources. The comparison between works made over time (a span of several years) is interesting, and maybe best reveals her intent.
Jessica Taylor Caponigro
"Black Damp"
Curated by Aimee Quinkert
May 11 – June 2, 2013
Johalla Projects
1821 W. Hubbard St., Suite 209
Chicago, IL
http://www.johallaprojects.com/
Fred Sandback: Sculptures
April 26 – June 1, 2013
Rhona Hoffman Gallery
118 N. Peoria St.
Chicago, IL 60607
http://www.rhoffmangallery.com/
Columbia College Industry Events BFA Open Studios


Above, left-to-right: Columbia College BFA Seniors Brianna Baurichter, Corinna Cowles, and Nicki Penz with artwork.

Above: Madeleine Lowery with artwork in studio.
Columbia College
Industry Events
Fine Arts Open Studios
5:00 – 8:00 PM
April 18, 2013
1006 S. Michigan Ave.
Chicago, IL
The Storefront


Above: An overhead view of Erik Wenzel's Artforum installation "Fernweh," as seen within Brandon Alvendia's The Storefront gallery, on the show's opening night.
Wenzel, like Fake, above, and Andre, in the previous article, has made use of the floor for the purpose of presenting modular units in a grid pattern. Here the invitation to the audience to walk upon the artwork is wanted to be especially cheeky: an institution (magazine) and a commercial appropriation of culture resources (gallery ad) are both trodden upon, which action symbolically mimics Wenzel's own "progress" through the real and metaphysical worlds of art.
Erik Wenzel
"Fernweh"
April 20 – May 12, 2013
The Storefront
2606 N. California Ave.
Chicago IL 60647
Vertical Gallery


Above: Work by Dmitry Samarov, center; Steve Seeley, at right.

Above: Vertical Gallery, exterior.
"The Economics of Art 2013"
Dmitry Samarov, Ian Ferguson, Julie Murphy, Steve Seeley, and Jimmy Bunnyluv, along with Anthony Freda, Dave Pressler, David Cooper, El Gato Chimney, Hernan Paganini, Klub7, Raudiel Sanudo and Ruel Pascual.
August 3 – 31, 2013
Vertical Gallery
1016 N. Western Ave.
Chicago, IL 60622
http://verticalgallery.com/
---