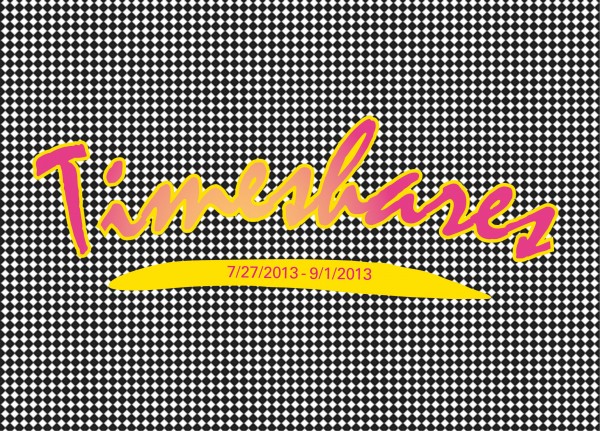 Work by Calvin Ross Carl, Josh Reames, and Maria Walker.
LVL3 Gallery is located at 1542 N. Milwaukee Ave. Reception Saturday, 6-10pm.
2. Nothing Grows in the Shadows of Great Trees at Defibrillator Performance Art Gallery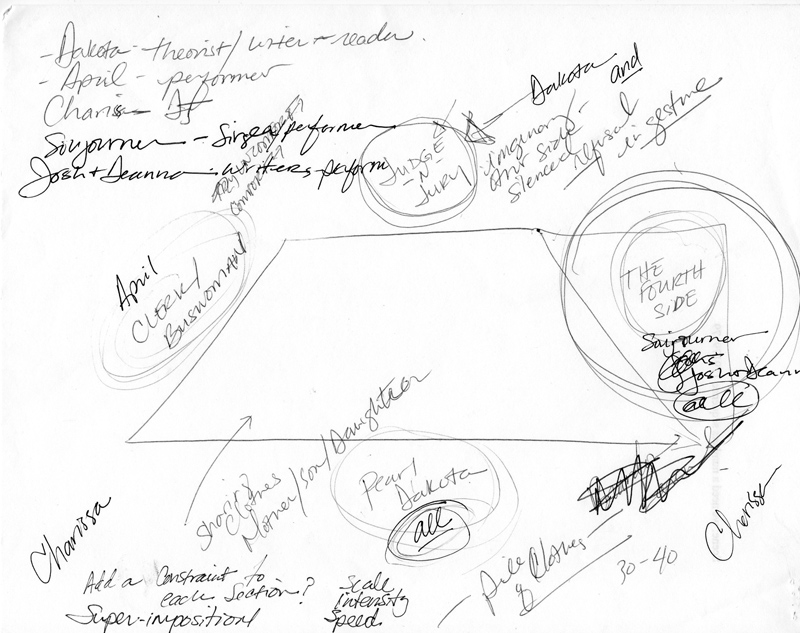 Work by Nick Bastis and  Anthony Romero.
Defibrillator Performance Art Gallery is located at 1136 N Milwaukee Ave. Reception Saturday, 7:30-10pm.
3. Antagonists Anonymous Presents at TRITRIANGLE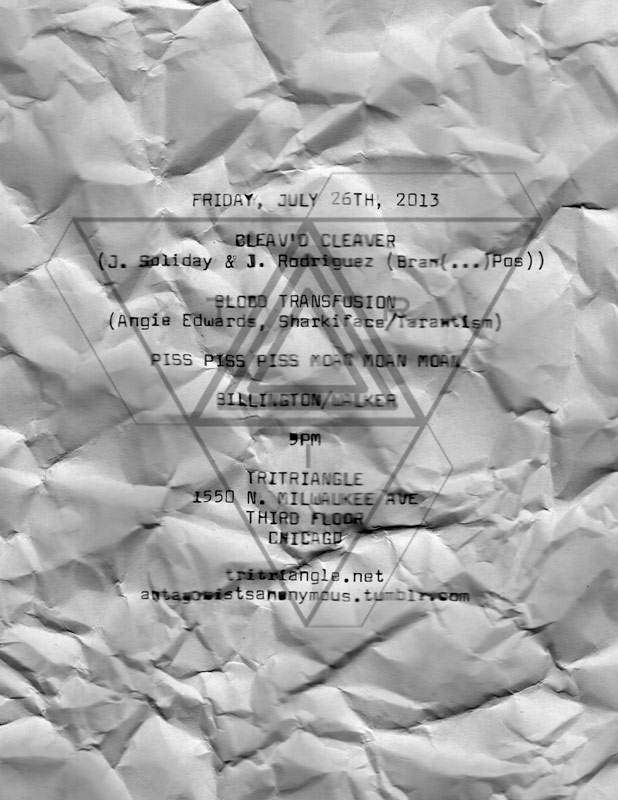 Work by Cleav'd Cleaver, Blood Transfusion, Piss Piss Piss Moan Moan Moan, and Billington/Walker.
TRITRIANGLE is located at 1550 N. Milwaukee Ave. Fl 3. Reception Friday, 9pm.
4. Serenade at Terrain Exhibitions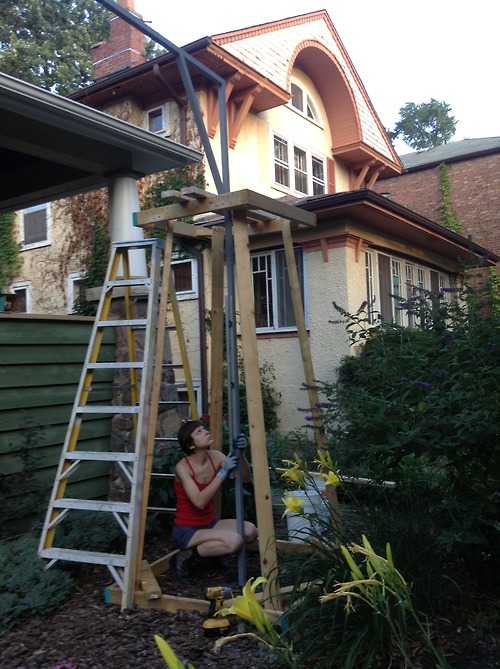 Curated by Tempestt Hazel, with work by Jeff Austin, Rob Frye,Ramah Jihan Malebranche, Michael and Yhelena Hall, Viktor Le and Stephen Lieto.
Terrain Exhibitions is located at 704 Highland Ave., Oak Park. Reception Sunday, 5-8pm.
5. Like It Is: Paris Portraits at Corbett vs. Dempsey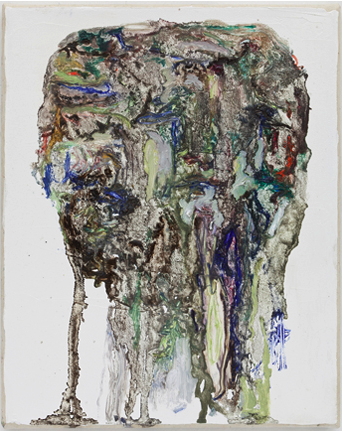 Work by Hedwig Eberle.
Corbett vs. Dempsey is located at 1120 N. Ashland Ave. Reception 5-8pm.
---