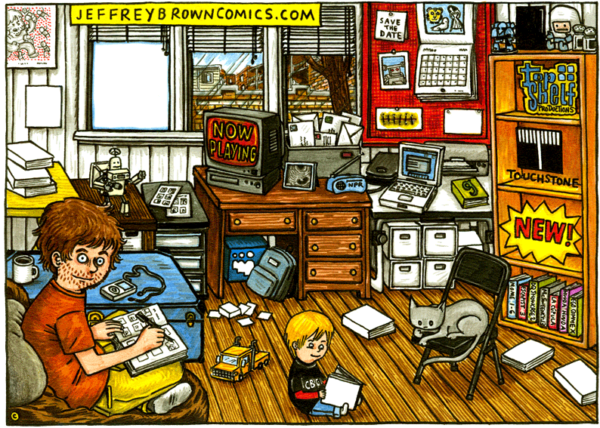 Since self-publishing his wildly successful first novel Clumsy in 2002, he's created numerous other painfully funny autobiographical comics, co-written the 2012 star-studded film Save the Date (starring Party Down's Lizzy Caplan and Mad Men's Alison Brie) and penned a hilarious series of graphic novels that explore the challenges of being both Darth Vader–ruler of the evil Sith empire–and a single dad.
Brown's newest Star Wars-themed book Jedi Academy (out on Aug. 27), is a coming-of-age story about a boy named Roan and his adventures mastering the Force while juggling all the issues that come with being a middle schooler.
Brown took the time to answer a few questions via email — keep reading to learn more about his past and current work in film and publishing.
---