1. Hot Slice at Zolla/Lieberman Gallery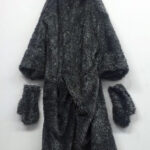 Curated by Liz Nielsen and Carolina Wheat, with work by Aaron Johnson, Alyse Ronayne, Angelina Gualdoni, Annie Ewaskio, April Childers, Brian Andrew Whiteley, Christian Sampson, Clive Murphy, Jeremy Couillard, Justin Davis Anderson, Livia Corona Benjamin, Liz Nielsen, Mike Schreiber, Monica Lorraine Bernal, Stacie Johnson and Yevgenia S. Bara.
Zolla/Lieberman Gallery is located at 325 W. Huron St. Reception Friday, 5-8pm.
2. Uncommon Commonalities at Aspect/Ratio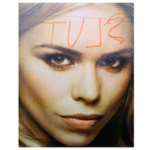 Curated by Sandy Guttman and Jeroen Nelemans, with work by Einat Amir, Guy Ben-Ner, Rashayla Marie Brown, Glen Fogel and Desirée Holman.
Aspect/Ratio is located at 119 N. Peoria St. Reception Friday, 5-8pm.
3. Ivory Anthropologie at Corbett vs. Dempsey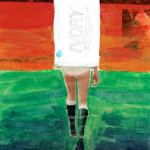 Work by Cauleen Smith.
Corbett vs. Dempsey is located at 1120 N. Ashland Ave. Reception Saturday, 6-8pm.
4. Porn Again Vol.2 – A$$Mutation at The Learning Machine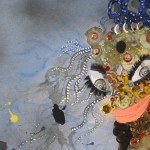 Work by Sofia Moreno.
The Learning Machine is located at 3145 S. Morgan St. Reception Friday, 7-10pm.
5. Orients at The Chicago Urban Art Society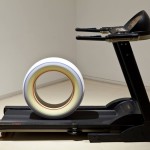 Work by Gregory Bae.
The Chicago Urban Art Society is located at 3636 S. Iron St. Reception is Friday, 6:30-9pm.
---
Alright, so last week was slow. This week is quite the opposite. There are a bunch of things going on. Because of that, I have decided, in response to my Top 4 of last week, to do a Top 6 this week. Don't like it, well, then you can just get out! For the rest of you, here it goes…
p.s. don't mind the pics, sometimes I have to make my own
1. The Chicago Project III at Catherine Edelman –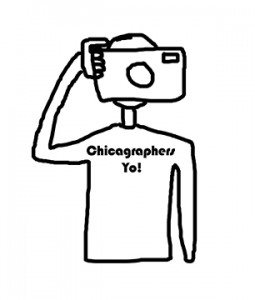 I generally avoid River North. Not because it's bad, per se, but simply because most of what I see there is somewhat boring and repetitive. Edelman is one of the exceptions (there are a few) that keep me coming back every now and again. Her fare is photo, and only photo as far as I've seen. I have yet to see something there I didn't like, and this upcoming show is no exception. On top of that, you probably know people in the show! Everybody likes seeing their friends work up in a nice gallery, right? Opening this week is The Chicago Project III. The Chicago Project is an online gallery Edelman runs of Chicago artists. Each year she selects work from it and puts on a live exibition. Selected artists this round include: Shannon Benine, Philip Dembinski, Bill Guy, Eric Holubow, Julie Meridian, Jason Robinette, James Rotz, David Schalliol, Daniel Shea, Sarah Stonefoot, Leasha Overturf and Alan Thomas. Friday night, get there early though, she closes her doors promptly at 8pm.
Catherine Edelman is located at 300 W. Superior St.
2. Size Matters!!! at Packer Schopf –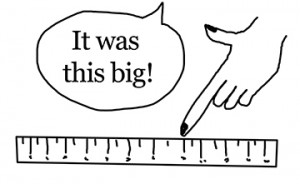 Huh huh…huh huh…ok, now that that's out of the way. Good old Packer's done it again. I like it when he does group shows from his stable. Most of what he shows there appeals to my taste, so going to a group show is like being a kid in a candy store. Or, in this case, an elephant store? Packer shows a lot of huge work, so for his, as his website says "Summer Group Show," he's trotting out the biggies for us to feast out eyes on. Featured artists include: Rebecca Ringquist, Mark Crisanti, Laurel Roth/Andy Diaz Hope (collaboration), Victoria Fuller, Jenn Wilson, Michael T. Rea, Jud Bergeron, Renee McGinnis, Don Cameron, Catherine Jacobi, David Hooker, Doug Smithenry & Krista Wortendyke. Stop by while you're in the West Loop Friday, opening's from 5-8pm.
Packer Schopf is located at 942 W. Lake St.
3. In Memory Of…A Love Story at Spoke –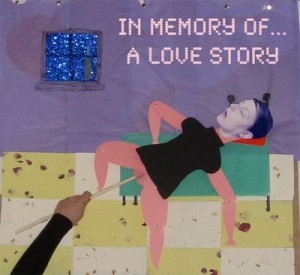 Hit number two for the West Loop. While you're hiking up the stairs at 119 to ThreeWalls, make sure you make it all the way to the top floor and head for Spoke. This tiny gallery, in (I think I'm remembering this right) the space formerly occupied by GardenFRESH, has been putting on exhibitions and durational performance pieces for about a year now. This round, they are hosting Karolina Gnatowski, who is performing In Memory Of…A Love Story. Pulling from Spoke's own website, the event is described as "an evening of classic rock, whiskey, puppetry and bitter sweetness as K.G. performs a tragic tale of romance." How could you possibly go wrong with that? Spoke is open Friday night from 6-9pm, the performance starts at 7pm. Again, be on time, that place is tiny, and it sucks having to listen to performances from the hallway.
Spoke is located at 119 N. Peoria St.
4. Dogcat: FBI (Feline Behavioral Institute) vs. Canine Fashion at Swimming Pool –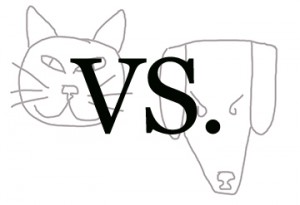 Now you can finish of Friday night with some good old feline (or canine) fun up at Swimming Pool. Located in Albany Park, it can be a bit of a trek from down town, but this show is probably going to be worth it. It is time for the ultimate battle between the self proclaimed "cat" people and "dog" people. Well, maybe not that, but get ready for a truck load of cat themed art, and a doggie fashion show. Now, I know what you're thinking: "a doggie fashion show?" Well, this is a doggie fashion show put on by pooch, and presumably, booze loving artists (pronounced ar-TEE-sts). Just watch your ankles, you don't want someone begrudgingly lifting their leg on your shoe while you admire the pretty kitties. Open Friday, from 8-10pm.
Swimming Pool is located at 2858 W. Montrose Ave.
5. Selections From the Fabio-Mueller Collection at Mini Dutch –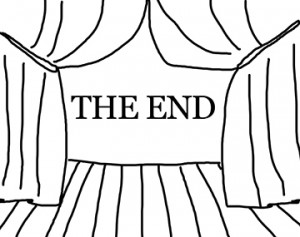 Saying good bye is always hard, and this is the last goodbye for Mini Dutch. Owner Lucia Fabio is shutting down and moving back to So. Cal, so this is your last time to check out this well-known apartment gallery. For her final show, Lucia will be showcasing work from her own collecting that she has acquired over the course of Mini Dutch's run. Artist work included in Fabio-Muller collection that will be on display: Daniel Anhorn, EC Brown, Blazo Calovic, Peter Hoffman, Andrew Holmquest, Mathew Paul Jinks, Carol Jackson, Stacie Johnson, Chris Millar, Liz Neilsen, Vivien Park, Caroline Picard, Mark Porter, Renee Prisble Una, Chris Shaefer, Shane Swindler, Matthew Whiting. This is a one night only event, Saturday night from 7-10pm.
Mini Dutch is located at 3111 W. Diversey Pkwy.
6. Nah Pop No Style at Roots and Culture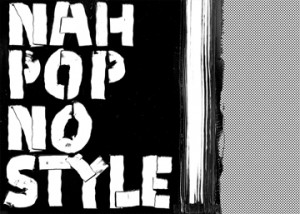 This is purely an allegiance to where I've lived selection. The subtitle of the show is Work by painters from Baltimore and Providence. My husband went to grad school at MICA, so I lived in Baltimore for a year. Weird-ass place, but there are defiantly a lot of good artists from there. I don't recognize any of the names, but I'm hoping I recognize some of the work. And hey, maybe they'll be serving Carmen corn again. B-more and Providence artists strutting their stuff at R&C include Lucy Campana, Chris Day, Alex Griffith, Andrew Goett, Thomas Harrington, Annabeth Marks, Clay Schiff, Quinn Taylor, Chloe Wessner, Kandis Williams and Blade Wynne. Show opens Saturday from 6-9pm.
Roots and Culture is located at 1034 N. Milwaukee Ave.
---
CROSS-FADE, a group show of Chicago-based artists who are romantically involved, gives new meaning to the term relational aesthetics. The chosen lovebirds here are Julia Fish and Richard Rezak, Michelle Bolinger and Todd Simeone, and Kevin Kaempf and Michael Thomas of People Powered and Lucky Pierre, respectively-couples who don't normally collaborate but, as organizer Stacie Johnson points out on the Swimming Pool Project Space website, "their independent practices have been in dialogue for some time."
I like how this show explicitly acknowledges the influence of a domestic partnership on artistic practice, via  (one imagines) the kinds of conversations that occur not only in the studio but over coffee at the kitchen table or in bed watching t.v. It's a small show, with a piece from each artist (Kaempf and Thomas contribute a single collaborative video) and a sculpture of a potted plant credited to Bolinger and Simeone. Johnson treads lightly over her theme, as if she's afraid that by making too much of the romantic ties that bind she'll warp our view of what each artist is doing on his/her own.  The works aren't installed in a manner that encourages side-by-side comparisons, and there's no accompanying text to provide insight into precisely how these artists' practices are in dialogue. We're left to figure that out for ourselves, but I think Johnson's curatorial premise is good enough to warrant a much larger and more in-depth exploration of the idea.  Maybe she could include some examples of what happens to work when lovers break up. Now that'd make for some juicy encounters at the opening reception.
I think we've all had this experience:  you see a show that's mostly forgettable save for one work so good it makes you re-think everything else in the room. This happened to me while viewing Alison Katz's exhibition at Kasia Kay Art Projects Gallery, which on the whole struck me as a pretty good example of not-so-interesting painting, the show's provocative title ("You Talk Greasily") not withstanding.  I'll admit it: I went to this show under the vague impression that this was an artist who painted with fat, and I was kind of turned on by that idea, but instead I found paintings in oils and acrylics whose execution was of the fashionably loose and sloppy sort; Katz's garish palette and flattened perspectives also left me cold.
To use a (now-unfashionable) term from Roland Barthes in an admittedly off-kilter context, there's no punctum in Katz's paintings, nothing to latch on to, emotionally or intellectually. Is that what they mean by "greasy"? Katz makes paintings for a post-photography era; she also seems to want to deflate traditional notions of authorship.
As Patrice Connelly points out in her New City review of the show, Katz employs so many varying stylistic devices it's hard to tell that the work was made by a single artist. Perhaps that's why the one image that repeatedly drew me back was also the most mundane: a still life of a flower bouquet soaking in a clear glass jelly jar, the cellophane still wrapped around the red and yellow buds.
I still can't quite put my finger on why I liked this particular painting so much. Maybe it's in its seamless melding of the recognizably "real" with the patently artificial, the way Katz's rough brushstrokes capture the hurriedness with which the flowers have been plunked into the jar and how the painted materiality of the glass and the cellulose behind it extends the parameters of the still life into something more like a frozen landscape. It was the only painting in the show that worked for me, and I caught myself wishing I could tuck it under my arm and take it home, like a real bouquet of flowers.
What's that oft-cited quote? "Writing about music is like dancing about architecture." Variously attributed to Elvis Costello, Miles Davis, Lauri Anderson and a bunch of others, whoever said it, I just lived it a little during a visit to Sebastian Craig's new installation at Old Gold. With its 70's era rec room feel, Old Gold looks and feels like a party space; no doubt a few prior generations of kids have gotten stoned down there while their parents drank martinis and watched TV upstairs. Sebastian Craig plays off the grungy conviviality of this basement gallery's past and present incarnations with a party-themed architectural installation that invites (nay, requires) participation and gives you permission to dance like a dork (yay me!). Craig has taken a lengthy pink cord and angled it across two walls so that it looks like the laser beam security device from spy films like Entrapment.
As you pick your way through it to cross the room,  you're forced to lift up your limbs in a wonky kind of dance. No doubt the piece reached a certain apotheosis during the opening, when the room was filled with people weaving in and out of the cords in order to view the video on the other side of the room, or more importantly, grab a beer.  But I was there alone, when the room was empty (save for co-director Caleb Lyons and his cutie-pie pug), and I'm glad I was, as I don't think the work's remarkably strong architectural elements would have asserted themselves so clearly had I seen it only during the opening festivities.
… Anyone go to Paul Chan's opening at The Ren yesterday? If you did, what'd ya think?
---