Christian Kuras and I have been busily preparing for a class we should have called "The Decent into Awesome." A class that brings together Avital Ronell, Silkscreens, and Juggalos/Celine Dion, publishing as form, and the new sincerity manifesto, so wrong it can only be right. It is going to be magic. We will make, talk, collaborate, share, and be awesome. (We will definitely figure out whether awesome is really something we want to be and no prior printmaking experience is necessary!)
Our friends at Ox-Bow just let us know that their are still a couple of slots open in our class and we thought we should remind you of the life altering good times that can be had at Ox-Bow. I am going to be polite and not mention the dance parties or Eric May's (and co's) amazing cooking or the blazing good times that will be had around the fire every evening. I will just mention that there are still slots available in the following classes and that it is one of the greatest experiences to give your art life.
Towards a New Sincerity with Christian "North" Kuras and Duncan MacKenzie (7/14-7/27)
Lithography with Mark Pascale  (8/11-17)
If this was is not enough maybe you should check out these images and maybe you should come?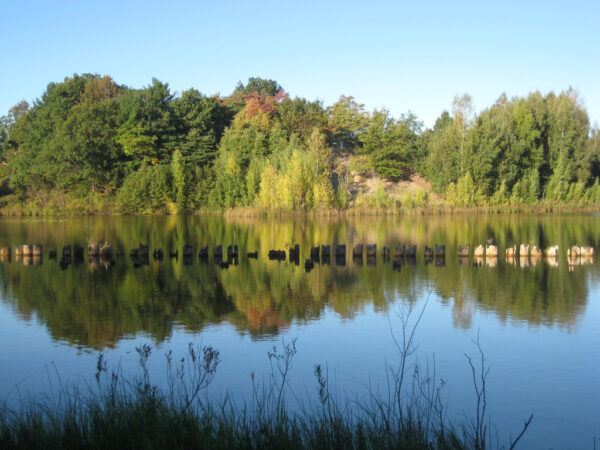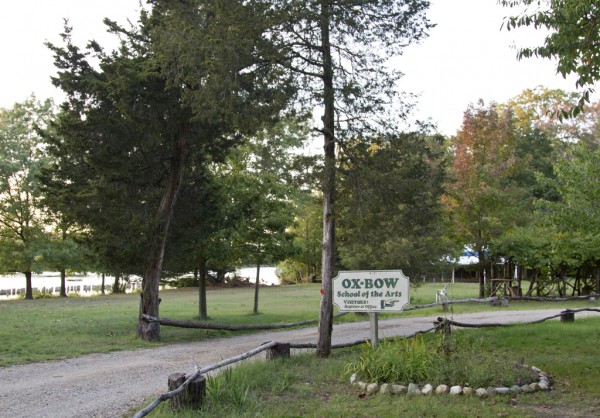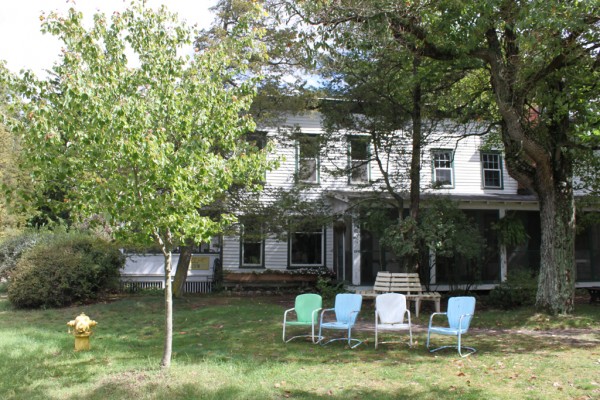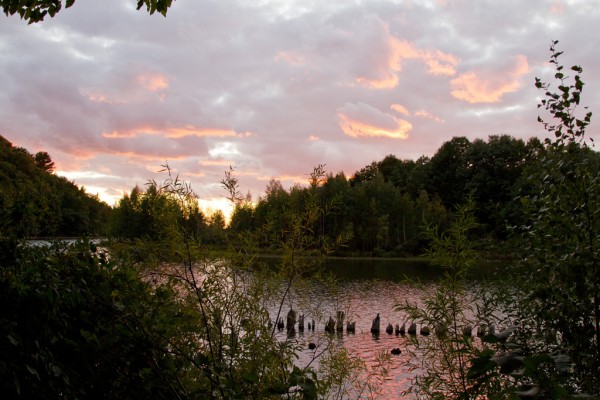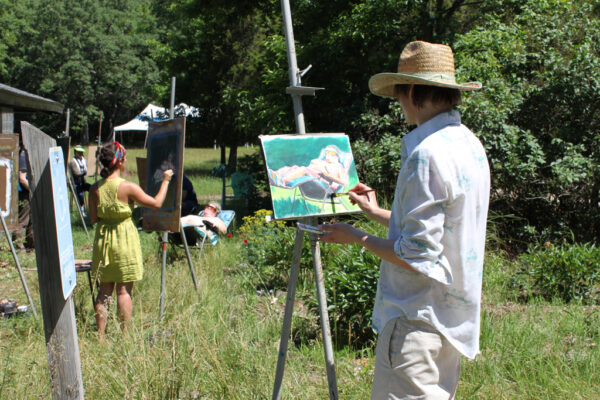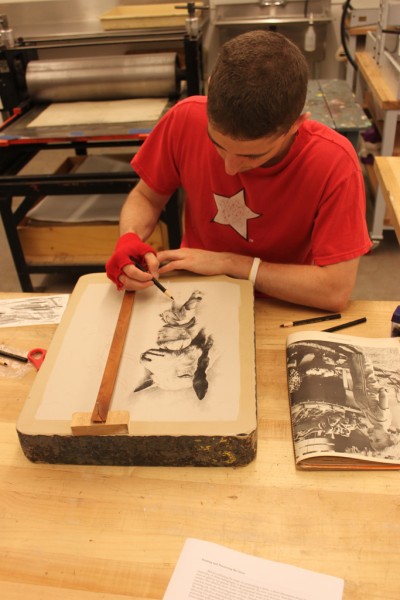 ---
Of the many adventures that I had at Open Engagement, I enjoyed an evening at the Portland Art Museum. Their annual program, "Shine A Light," came together in conjunction with PSU's Social Practice MFA, in an effort to "ask visitors to reconsider what is possible in a museum." It featured a number of MFA artist's works including a reenactment of a lost Grateful Dead concert ("Turn on Your Lovelight" by Travis Neel), a dental trailer offering free dental work to visitors ("Dentistry at the Museum" by Zachary Gough), a booth in the basement where viewers were encouraged to record stories of objectified objects and being objectified ("Objectification Stories" by Erica Thomas and Heather Donahue), an invitation to commune with dead artists via mediums from Portland's own Psychic Siamese Terror through select works of art ("The Dead Artists Salon" by Alysha Shaw) and much much more. (full program here) At every turn through the museum that night, you could feel the institutional context in a concentrated experiment in flexibility. It felt like a kind of earnest game, one in which visitors were simultaneously challenged to revise and open up their own expectations. It was a glorious mayhem. Outside, between the museum's two buildings, people of all ages danced expressively. A beer truck stood across from an artisanal pizza tent, as the torches to PAM's second entrance (what was a Masonic temple in a former life) bloomed brightly in the coming dusk. Artisanal popcorn was also for sale. In the midst of this, I ran into Dillon de Give, another Social Practice MFA presenting work. His project, 4-6 Dogs in the Museum furthers the desire to flex the museum structure, except in de Give's case, he tried to apply that flexibility to non-humans.
Caroline Picard: Can you talk about where 4-6 Dogs Allowed in the Museum originated as an idea for you?
Dillon de Give: The project originated as an off-handed comment I made in a brainstorming session. I wrote down something like, "allow dogs into the museum, have some sort of plan for when they poop". I didn't think about it very much at the time, but then for some reason it kept coming back into my head.
I've been interested in the power relations present in our dealings with animals for a while. Dogs are the most common "other half" of a public human-animal relationship — especially in the city. They are the animals that people walk side-by-side with, and many see dogs as family members. At the same time they are a point of mystery, like art.
That relationship was the subject of the work, but the process of examining the subject by partnering with an art institution was also important to developing the idea. I entered into these dealings being identified as a student, as much as an artist. And as such, the strength of my position as a negotiator was recognized, but somewhat limited.
The initial proposal was to open the doors of the museum carte blanche to dogs during Shine A Light, the one night event that "asks visitors to reconsider what is possible in a museum." An official mechanism by which to allow dogs into the museum was attractive to me, because it involved a conversation around breaking a taboo. Admitting a new kind of life into the institution, proved to be fairly complicated. Have you ever tried to bring an apple into another country? It can get you into a lot of trouble. Yet I knew it was not out of the realm of possibility, because the museum was legally bound to admit service dogs.
The initial proposal also stated that any difficulties, negotiations, and ad hoc measures of control necessary to execute the idea (which at that time called Dogs Allowed in the Museum) would be considered part of the work. I didn't know how much resistance the idea would actually meet with (a lot) but including this provision allowed it to move forward. The project changed many times, and almost died. At one point we were discussing a version called A Dog Allowed in the Museum. I had to let go of the initial proposal for universal dog entry. But it was important to me that the dogs that participated be "non-working" dogs, and we held onto that.
CP: I feel like this piece attempts to open up the field of social practice outside the human sphere of experience. That effort could have interesting ramifications, for instance, what does inter-species social practice look like? Are you interested in that question? Do you have ideas about what it could lead to?
DDG: I love that phrase "inter-species social practice." But I guess I would be a bit more conservative in my response. I've observed that dogs in public are always serving as mediators between humans. There's a dog park across the street from my apartment and everyone seems to know each other! I live right there and I don't know any of these people because I don't own a dog. I am interested in other species as a conceptual complement to existing human-based social practices. I think that when we are talking about a given social practice we are implicitly making assumptions of what human-ness is, so having some idea of a non-human present in the discourse is, in a way, almost necessary. Why are cat videos so immensely popular with human viewers on youtube? On the other hand, imagining something like sociality existing between humans and other species is difficult to do in the present, because of our seemingly absolute need to monopolize the environment. In most cases it's just not really a fair playing field where a balanced relationship that you might call "social" could pan out. But maybe in the distant future…
CP: What was it like talking to dog owners in the dog park about this project? 
DDG:Â Interestingly, during the initial stages of the project it was as hard to convince dog owners on the merit of allowing dogs into the museum, as it was to convince the museum itself. Most dogs are really not interested in spending time in a foreign indoor environment. When I determined that the goal would be to have the owner choose a particular artwork as a hypothesis about what the dog would appreciate, then the conversation became easier. I had a simple, but precise interaction that I would use to engage people. The actual dog park was not the most productive place to approach owners. Sometimes people would be weirded out and walk away, but the people who decided to participate saw value in the idea of having their animal enter into a context of art-meaning.
CP: What do you think the dogs saw when engaging select works of art? Do you think their owners chose works of art that their dogs would like? Did the owners' selection have more to do with their dog's disposition, or with their sense of 'dogness'? 
DDG: Each dog was given a "personal" moment with the work, and we would all watch the dog to see what they would do. I don't think they saw anything special. Maybe they did, but we have no way of knowing. They acknowledged the art objects spatially. They looked at them. They sniffed them. I think the owners that participated knew their dogs well, and in most cases took into consideration their particular dog's point-of-view in the choice of artwork. Most objects were near the ground, often three dimensional, and often made of natural materials. One was a sculptural representation of another animal. There was one low-hanging painting that was chosen because it depicted a beach that the owners and dog visited on vacation. One of the owners, Lis, chose Useful Art #5: The Western Motel by Nancy and Edward Kienholz, which basically recreates a kind of domestic environment. I do think that the dogs had a sense of accomplishment in navigating a new environment without too many incidents.
CP: How did the museum context, as a human institution, respond to a living, non-human presence? 
DDG:Â It was a very controlled experience. Members of security, collections, and education needed to be present. It was stipulated that the visits happen after museum hours, in brief 20-minute segments, one dog at a time. A dog trainer also accompanied the group to provide a level of assurance. The first visit was quite tense, by the final visit, it was more relaxed because we knew what all of our roles were and had a better sense of the choreography involved.
---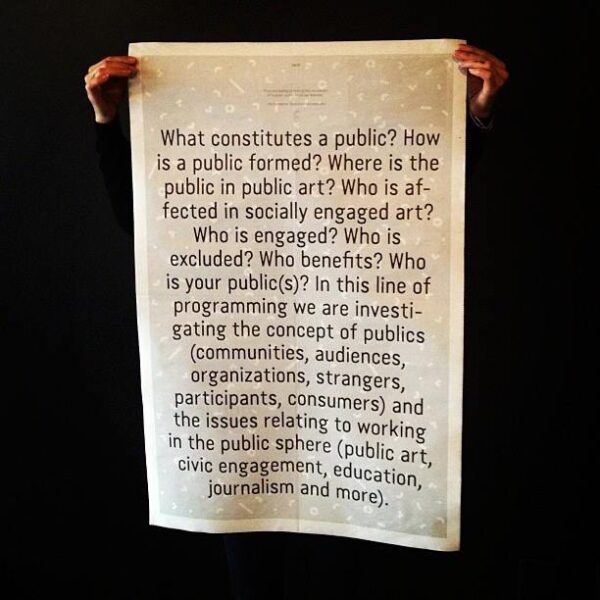 I keep trying to trace emergent themes at Open Engagement. Our organizers have done a good job of marking three umbrella categories, under which each panel, presentation or discussion resides. These headings, Publics, Contexts, and Institutions, feel like hubs through which a larger, interconnected current runs. One conversation bleeds into the next. Institution could be one example of a context, for instance. An institution could also be populated by a  public, but neither "Contexts" nor "Publics" rely exclusively on "Institutions." The project of this particular conference, one might say, is to investigate the way socially engaged art practice runs through (or negotiates) those headers.
That said, I am hunting around for additional trends, for theoretical concerns that crop up continually in the subtext of various presentations, reflecting perhaps on a collective undertow that Social Practice artists are preoccupied with. There is something problematic about my efforts. It's an artificial exercise in a way, especially when the subject of presentations — not to mention the styles of address — are so broad. My insights are additionally subjective, stemming from what panels I've seen and how the concerns therein stick to my ribs.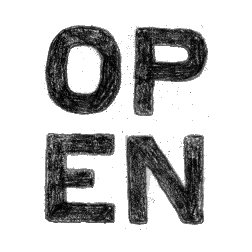 Still, I persist. Obviously this is a post that I deliberately published. Obviously I am interested in failing a little bit. I'm emboldened by the fact that failure, as a topic, is one of those recurring themes. Failure and the equally nebulous question about ethics. These subjects bubble to the surface not only in talks themselves, but also in audience questions. For instance, "I feel there is a danger that the projet you described could waste someone's time. Someone in your intended audience for instance. How can you be sure you're not doing that? What can you guarantee your public?" It suggests the artist ought to deliver something, and ideally that whatever is delivered is good, or worthy of (in this instance) one's time. Ethics and failure are linked up with responsibility in this regard — conveying a feeling that something in works of art that rely on audience participation ought to offer or fulfill something.
First let me make a case for the #EthicsTrend. In an account of Friday's panel, "Sociology (of and) for Socially Engaged Practice, Institute for Art Scene Studies" I was told Pablo Helguera, Barbara Adams, David Peppas, and Adeola Enigbokan staged a kind of reductio proof of what not to do as a social practice artist. I missed it, unfortunately, but heard that someone posed as an artist, presenting a series of ill-advised projects to the panel, pretending to be an artist. (For instance, the acting artist claimed to have done a project where s/he gave up all possessions in order to see what it was like to live under the poverty line.) The panel then critiqued these projects, highlighting what exactly was ill-advised about them. (Using the same example, the panel pointed out that the artist was able at any time to reenter her/his life of material stability). This was relayed to me by a rather horrified member of the audience who, at the end of her account, leaned in conspiratorially and whispered "And it was all a hoax! The 'artist'" (she used scare quotes) "was making it all up!" seeming at once relieved and frustrated that she had been duped. In a later panel that same day, "What's the Harm of Community Arts and Social Practice? The Ethics of Engagement and Negative Value," Marnie Badham, Amy Spiers, Claude Schryer, and Dr. Kathleen Irwin wrestled with questions of how and when artists intrude on a public. In her opening remarks, Badham noted first, "this turn to community is rarely explored critically," and then asked "is social change always good?" An ethical approach is often taken for granted in socially engaged art. There is an implied use or service tends to go hand in hand with these social experiments. A desire to save the world, or at least some very small piece of it.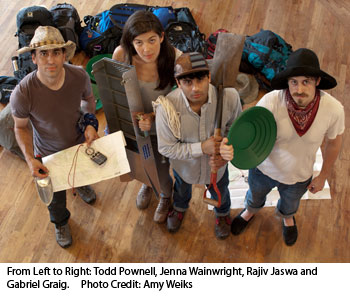 Here the idea of failure comes in — because, in a way it is impossible to save the world. However in articulating an attempt, I would argue, the art project sets out to "do" something. As such it becomes easier to measure and assess.  Rakowitz rebuffed this point yesterday when he suggested that art didn't necessarily have to do anything. But if that's the case, one's ability to measure success and failure becomes more difficult. And, perhaps, more interesting. For instance, this morning at "Craft + Social Practice: A Roundtable Conversation" at the Museum of Contemporary Craft, a group of panelists (Gabriel Craig, Ayumi Horie, Stacy Jo Scott, Michael J. Strand, moderated and organized by Sarah Margolis-Pineo) described their relationship to failure. Many suggested that failures provided new opportunities for insight — Gabriel Craig talked about "Slow Gold," a project based on ethical metal sourcing, where he and four collaborators went to the Black Mountains in South Dakota to find gold for a couples' wedding bands. (The betrothed couple participated in this project.) They could only find .4 grains. His conclusion, "Mining, no matter what scale it's on is absolutely catastrophic for the environment." On that same panel, Stacy Jo Scott of the Craft Mystery Cult confessed, "Occult is always dealing with failure. That's because we have this desire to speak of ideals, in terms of an ideal poetic space, but also in terms of utopic vision. Knowing the failures of past utopias, but still desiring Utopia. What results is the absurd: optimism in the face of futility."
Keep this idea of ethics in one hand. Hold in your other hand the idea of failure. Now imagine yourself in the Shattuck Annex, sitting (like I was) in chair with a small desk attached. It is the sort of desk students often use. The sort of desk I haven't sat in for years. Keep in mind it is raining outside and the opening bars of Woody Guthries' "This Land is Your Land" is playing on a loop. People shuffle in slowly. Some are ushered to an overflow room when the room is at capacity. In that room this afternoon, Claire Doherty gave a fantastic keynote, opening with an observation that keynote speakers have the ability to highlight and anchor conversations in a conference. The keynote provides a kind of watering hole – a central point in the middle of the day during which most conference-goers sit in the same room, sharing the same experience, after scattering out again to different panels, rendez-vous, and performances. Doherty hastened to remind everyone about the underbelly of social practice — that many projects, while on the one hand providing photographs of an engaged and happy public digging ditches and/or eating ice cream often come out of duress or protest. These works have the ability to engage a collective, public imagination because they tend to address points of tension. She went on to discuss Nowhere Island, a project by Alex Hartley produced by Situations — the organization Doherty directs. As a travelling landmass, self-designated as a site belonging to no-country, Nowhere Island became another version of Utopia. Pulled by a tug boat through international waters, it visited many ports, acquiring 23,003 citizens over the course of a single year. There is much more to the story, of course, but I like situating this island in this post because the land mass in an of itself is what Doherty might call a "charismatic object," a physical object both engaging and alluring to a public imagination. This object was capable of, again in Doherty's words, "Nourishing the capacity for creative illusion, [such that a public was able] to act and think as though things were different." In and of itself the island is not ethical, but it enables a public to explore their own Utopian expectations thereby exploring the problems that such ideals might subsequently create.
Now, open your hand.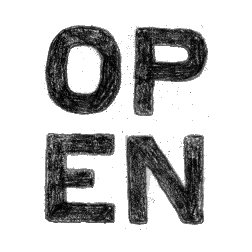 In Tim Etchells words, "A Utopia of dispute might be better:"
Dear Citizens of Nowhereisland

as we stop in the shelter of a doorway in the thunderstorm
S. holds out his hand to check the rain.

The hand. The flatness of it. The open-ness. The question of it. The directness. The simplicity. The pragmatism. The straightforwardness. The sunshine.

And maybe just the repetition of this gesture, which must be as old as the hills, as old as the co-presence of hands and rain. 

(read more of Etchells' Nowhere Island response)
---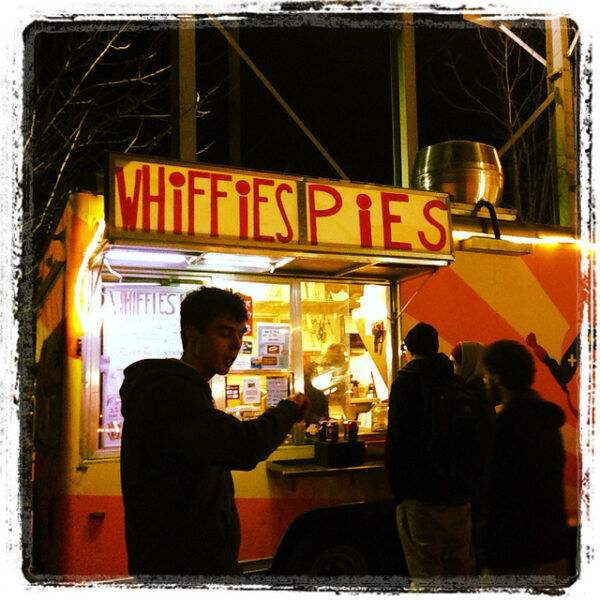 There is a reason they made a show about this town; it's so true it's a cliché : Portland is a kind of paradise. From the Tiki bar at the airport to the food truck shanty town we hit at midnight where twenty-thirty somethings fulfilled all college cuisine fantasies (the center of the parking lot contained a small circus tent where diners could enjoy they paper plated fare), the farm to table restaurants, bookstores, record stores and basement galleries named after after major art institutions, it's no wonder people live here. What's amazing is that somehow people who live here manage to get to work at all. And yet, Portland with all it's West Coast consciousness is a city with abundant social services.
So for all those reason, combined with the blend of experimentalism and casual earnestness, Portland seems like a perfect site for a social practice MFA. Perhaps even more perfect site for a conference about social practice. Which is why I am here. I am covering the 5th annual Open Engagement conference for our very own Bad at Sports.
The first Open Engagement was the result of Jen Delos Reyes' thesis project at the University of Regina back in 2007; Reyes wanted to create a "different kind of conference," one platforming emerging and established artists while providing a site for both "production and reflection." This is Open Engagement: a conference dedicated to socially engaged art practices. Delos Reyes came to Portland State to co-direct the MFA in Art and Social Practice once she had finished her MFA, and in 2010 Open Engagement came to Portland State. To this day, the conference is the result of collaboration between MFA students, Delos Reyes and OE Co-director, Crystal Baxley. In her opening remarks, Delos Reyes remarked on the sometimes "unkempt" nature of the conference, highlighting that it was focused on an artistic discipline that by its very nature is influx, and sometimes messy. That directive affords a kind of experimental quality which is perhaps missing from what she refered to as a more "rigid professionalism."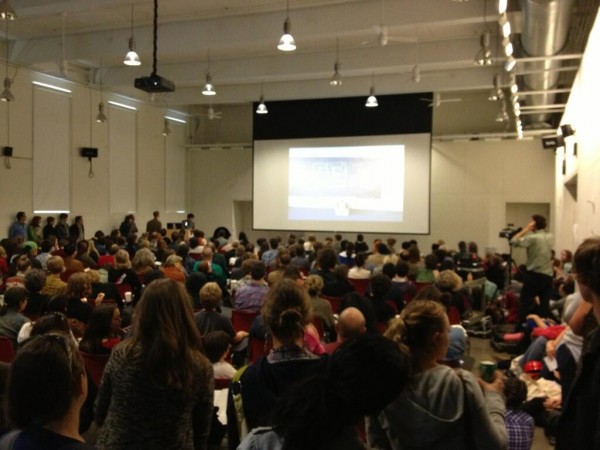 The day went on from there — featuring a fantastic keynote from Michael Rakowitz given to a jam packed room. Rakowitz brought out a "spinning set list," inviting select members of the audience to come up and spin the wheel and thereby determine which of his art projects he would discuss. Each "spinner" was then awarded a prize, from a small zip lock bag of Iraqi cardamom to a date seed the artist had previously eaten. I then attended a panel about harm and risk in social practice, and later a Portland Art Museum event "Shine Your Light," complete with (among other things) a reenactment of a lost Grateful Dead concert. I'll continue to post about things this weekend and am going to conduct a series of interviews while I'm here as well. All of which is to say, STAY TUNED. Follow the conference on twitter via #OE2013

---
Culture's a funny thing; so many of us accept it as a ubiquitous and powerful force, yet we tend to undervalue the level to which it influences our choices. Cognitive dissonance of the highest magnitude.
I've seen this in high-relief over the last 18 months, commuting between Wisconsin and Brooklyn. From television to cuisine to high-art, culture seems bent on sanding us down even as we strut about thinking of ourselves as unique splinters in the side of society. And me too, flying back-and-forth, literally feeling above the fray in mind and distance. But with my family settled safely in Wisconsin, all that commuting ends soon. At which point I'll be back on the ground, in the fray, trying to protect my nose and exposed fingers from the ever-normalizing orbital sander of prevailing culture.
April 8 will by my last Thoughts from the Cultural Divide from the trenches.
Speaking of rugged individuals and sandpaper, today I showed my class the famous photo of 'The Irascibles' along with segments of Hans Namuth's videos of Jackson Pollock in East Hampton. The imagery seemed especially dated this time around. So musty and conservative. I had to work harder than usual to remind myself that the New York School once represented a viable avant-garde. One woman. All white and self-satisfied. All in suits and clean-shaven, though Theodoros Stamos has a mustache in the photograph that would humble the most pretentious Brooklyn bartender.
As mothballed as the New York School seemed this morning, the contemporary alternative as described in Randy Kennedy's New York Times article about contemporary social practice didn't seem any more promising when I read it tonight.
The piece, "Outside the Citadel, Social Practice Art Is Intended to Nurture" describes a movement of art centered on affecting social change rather than making objects for the marketplace. All fine; fighting for a good cause is hardly something to root against. But the quick rise of this approach to art feels somewhat overt to me. My suspicion is that social practices, like much art throughout history will end up sacrificing content on the altar of self-conscious form. Form that will become apparent only after the initial seduction of the movement has evaporated. Or to paraphrase Roland Barthes from Mythologies, "a little formalism turns one away from History, but a lot of it brings one back to it."
Even more to the point, and to my skepticism, Michael Kimmelman from a piece called "DIY Culture", in the New York Times a few years back:
"The myth of an avant-garde serves the same market forces avant-gardism pretends to overthrow. Art may challenge authority; and popular culture (this includes clownish demagogues like Glen Beck) sometimes makes trouble for those in charge, the way Thomas Nast's cartoons did for Boss Tweed in Tammany Hall. But art doesn't actually overthrow anything except itself, and never has, not in 19th-century France or 20th-century Russia or 21st-century China or Iran. Even when it manages to tilt popular thinking, it still ends up within the bounds of existing authority, and there has never been a true "outside" that really stayed outside: public consumption, by definition, adapts to the change, co-opts and normalizes all culture."
The pop analogy I often use to explain this phenomenon is the life cycle of a fashionable name. Take, "Jennifer" over the last 50 years. Not biblical and of obscure origin, the name just kind of tipped over into the popular consciousness in the 20th century. It went from the 20th most popular name in 1965, to 10th in 1966. It was the single most popular baby name from 1970 through 1984, but by 2000 it had fallen out of the 25, usurped by all the Abigails, Brianas and Madisons. While one can't determine which mothers were channeling popular consciousness and which were drawing from their own independent creative sources, the numbers suggest most are a case of the former.
Like Jennifers, art come in waves that build, crest and crash. This might all sound a bit cynical, but it shouldn't. It's not the name "Jennifer," nor that my neighbor here has a Green Bay Packers flag mounted to his house, nor making art as social practice that pricks me, it's that the numbers, the movements and the waves all suggest that culture is shaping us while we think we are in control. That we picked 'Jennifer', and the handlebar mustache, and the social practice, and the DIY collective gallery space in Ridgewood, when in fact, they probably picked us. And, who knows, maybe you were inspired, but we should have some humility because the numbers show that you and I aren't as fiercely independent as we might think.
I've also gleaned via crude armchair sociology over the past year-and-a-half that, yes, it's probably true that Brooklyn gets bartenders with handlebar mustaches a year or two earlier than Wauwatosa, Wisconsin, but being the first to start a wave of pretentious affection is a dubious distinction, and simply more proof of cultural homogenization, not individuality. And we should make doubly sure that our art doesn't follow the same trend psychology that our facial hair does.
So I suggest we leave the handlebar mustaches to Theodoros Stamos and try to avoid being battered and worn down by the relentless waves of culture.
---