Guest post by Vanessa Gravenor

Fraser Taylor's show Orchard/Dirge, on view at Threewalls gallery in Chicago, combines sculptures that suggest states of kinesthesis with drawings and paintings blackened to abject states. When entering the main room, one sees a cluster of metallic rods welded together to form angular shapes. These shapes both recall architectural origins but also clusters of beings: animals in a pack.
Austere and lustrous, the forms harken (like a hymn) back upon different artistic moments in the 20th century. Reminiscent of Russian Constructivism because of the linear and angular bisection of space, these specific forms in the sculptural installation Black Flowers recall Tatlin's The Proposed Monument to the Third International. In this way, the work pays homage to the utopian vision of art being linked to political life.
Just as the shapes seem to construct and recall these modernist roots, they also enter into a state of entropy and disintegration by suggesting a Giacometti-style disintegration of the figure. Contextually, Alberto Giacometti was incited by an overexposure to violence after WWI. He embodied a sort of cataract gaze and was concerned with redefining seeing when sight was impossible. Fraser's context is not post-world-wars but the AIDS epidemic in the 80's and 90's where he lost many friends to the disease. The exhibition write-up explains that purging of color "spoke of the wider index of loss" that all mass death brings.
In the adjacent room, there are banners that match this already precedent visual language. Again, abstract forms and ink turn to figuration. This figuration decisively recalls post-war abstraction because of the reduction of the body to pure expression, the body broken under panoptic watch, and of the individual that becomes part of industrial production.
The connection to William Kentridge seems inevitable especially in Taylor's handling of the suited form. Kentridge animated videos use the materiality of charcoal to reference the obliterated landscape of South Africa for mining, which references the colonized body. In Kentridge's work, human figures become landscapes only for the landscape to be erased and blotted out by the figure. There is a shiftless, transcendental character that Taylor's work shares with Kentridge's particularly the bannered work most recently completed (2009-11). However, Taylor's reference is not the black body under colonial or post-colonial Africa but the black body in America. In the sculpture installation Black Flower, on view in the main space, the exhibition write-up explains that the title references African-American painter, trumpeter, and jazz poet Ted Joans who aspired to incite revolution through a manifesto written in 1968. One can see the impact of beat poetry and soul music in the kinetic movements of banners in the project space.
The remainder of Taylor's work is comprised of three large square paintings all featuring a singular large inky mass. This inky mass appears to first be a negative field but shifts to become a birds eye view of a head. In one painting Peculiarities no6, there are several collaged images on the black surface. One image is a line drawing of phalluses, the other a print out of a neck, and another a pinky red color blotch. While the main bodily organ running through the show is the phallus, with some of the sculptures resembling Yayoi Kusama's white, sterile penile sculptures, the paintings' negativity suggests theoretical feminine or queer space. In this, I call upon second-wave feminist theory presented by Kristeva expressing how while the space of the feminine is the space of negativity it is also the space of the new. Furthering these theories, third wave feminist author Griselda Pollock describes how the space of the feminine is a radical space for encounter and con-division. Fraser's work seems to embody a post-colonial third-space between the feminine and the queer that shifts between forms, genders, identities, and landscapes delivering the gazer somewhere inside this void-space of creation.
Fraser Taylor's Orchard/Dirge is on view until May 23rd, 2015.
---
Review of the Art documentary "William Kentridge: Anything is Possible"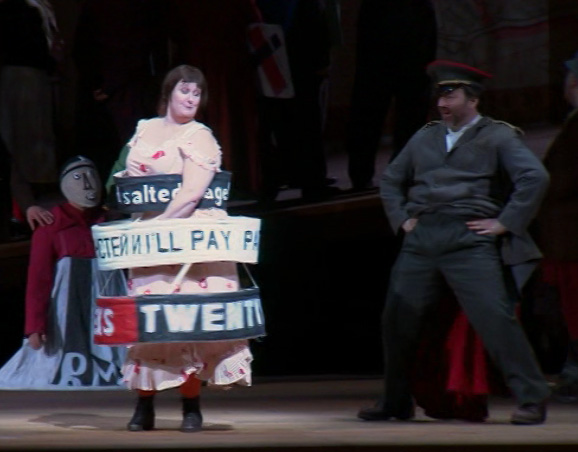 I love Art documentaries, I have watched almost every one that I could get my hands on over the years much to the displeasure of my wallet (they are always more expensive then the average film) and anyone I share a Netflix account with (watch enough art films and Netflix will make all sorts of assumptions about you in it's recommended films algorithm).
Art docs have always been for me a great way to survey the work, personality, and tone of any artist. Its rare that the average person can get one on one time with an Artist of interest and when you do it's more often after they have talked to 40 people before you and are 8 cups deep into the free beer or wine the gallery/school/institution/art fair put out. So in effect you get less then stellar conversations (not always mind you, the exceptions are often amazing) or and this is the truth for anyone artist, politician, scientist, what have you; that its hard to always be "on" and be able to talk extemporaneously and with give and take about your work. Art professors the world over try to beat the need for this skill into their students but the dirty secret is the professors often times are no better and have been no better for 20+ years. Fact is it's a hard skill to learn for anyone and Art docs help with the magic of editing to give you the best moments of conversation possible.
Thats why its so saddening when you often times see artists speak vaugly, paradoxically, or with a straight faced serious non sequitur, much as the case with Art:21's first feature length, solo artist film outside of the biennial Art in the Twenty-First Century series. Art:21's "William Kentridge: Anything is Possible" is a well directed film with good production values. "Anything is Possible" has everything I look for in a good Art doc except William Kentridge is the typical "say nothing by saying much" artist in the film and this is after the director/editor has worked to make it as structured, poignant & narratively focused as possible since it is in their best interest to do so.
It's kind of painful to watch after a while since it is clear with how Kentridge's monologues are woven into the tapestry of the film as intros or outros to scenes and quickly cut that the production team didn't really know how to make use of statements like "making art was a way of arriving at knowledge that was not subject to cross examination" and treated his narration more like a soundtrack to pop a scene or set a tone, not to make a statement to be followed by the audience. Very little of what William Kentridge says in the film sheds light on his youth, early career, family, later career or deeper intent other then then the very basic themes of a piece or style.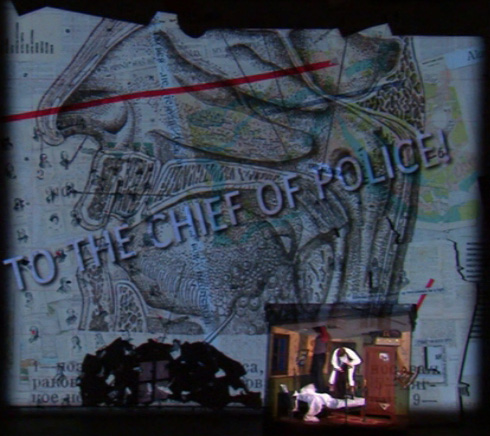 Having said this his skill as a stop motion filmaker, animator & stylized puppeteer is very facinating. His highly graphic, russian constructivism style of working has great impact and the director of "Anything is Possible" made strong use of this fact. The film by and large is a visual symphony of the various components that Kentridge uses in his practice, introducing them one at a time and then at the last movement bringing them all together in one operatic scene with as much scope as possible. Where the end of the film centers around the Artists collaboration with the Metropolitan Opera in a performance of Shostakovitch's 1928 work "The Nose". Then you see the shadow puppets, the animated drawing, the mix of 3d & 2d interaction, the projections that swallow the entire stage making humans look like ants & the political pageantry that winds it's way through much of Kentridge's work. Then and saddly only then does the film start to pay off.
I love the series Art:21 and know how difficult it is to organize, finance and execute interviews, artists, performances & such but I walk away from this first long form solo film wishing they had picked someone else to showcase and the feeling it was actually a behind the scenes for a yet to be released Met Opera DVD. Kentridge's work and in many ways the man himself is so esoteric that few will be able to really sink their teeth into this or even care to try? I am not saying make the first film on anything as extreme as the out of favor Chapman brothers or zeitgeist Shepard Fairey but something more accessible and of interest to the twenty first century might be apropos.
The first line of the film is "My job is to make drawings not sense" which I realize he says to elicit a response from the audience of 60-70 year olds that are in attendance (watch the film and like Where's Waldo find someone born after Tang was invented) but it is sadly true of his general take on this opportunity to speak to a larger audience, an occasion that he drops and never picks up. You see when I said earlier that the average person rarely gets a one on one with an Artist they are interested in it is doubly so for an artist to get the opportunity to broadly speak to a captive audience in such a way as this and when you do: teach us, illuminate us, speak to us, move us for sadly in life you get one or two chances at most and we move on to someone who will.
The broadcast premiere of "William Kentridge: Anything Is Possible" takes place this October 21 at 10:00 p.m. ET on PBS (check local listings). Susan Sollins, Art:21's Executive Director & director of this documentary made a good film out of a poor subject choice, hopefully next time a more fitting and engaging person will be showcased.
---