Another week, another round of art. I am busy, busy, busy, but going out and seeing the work is an essential part of it. Time is of the essence. Shows to see, my friends…
1. The Exhibitionist at Co-Prosperity Sphere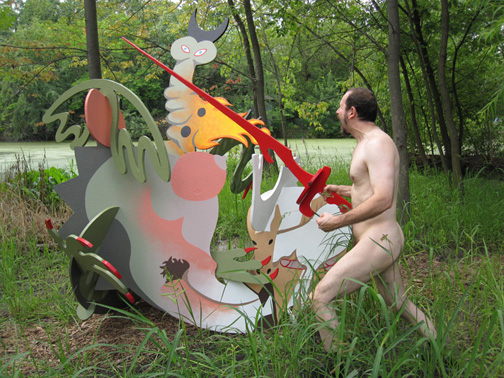 Work by Tom Torluemke.
Co-Prosperity Sphere is located at 3219 S. Morgan St. Reception Friday, 6-11pm.
2. Ron Artist: MVP (Malleability vs. Preservation) at Noble & Superior Projects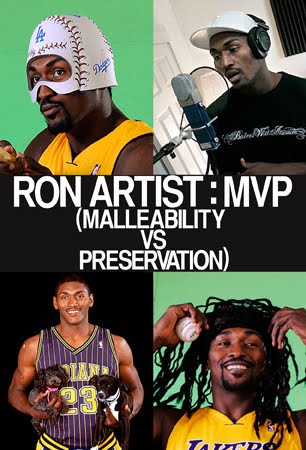 Work by Lindsay Apatow, Ben Balcom, April Behnke, Luis Miguel Bendaña, Joey Carr, Emilie Crewe, Matt Cummings, Lori Felker, Yasi Ghanbari, Samuel Gove, Jordan Grimes, Jeriah Hildwine, Randy Sterling Hunter, Seth Hunter, Tom McCormack, Ross Meckfessel, Josh Sampson, Kristen Stokes, Vincent Uribe and Corrine Webb.
Noble & Superior Projects is located at 1418 W. Superior St. Reception Friday, 8-11pm.
3. Basement Show at Parking Space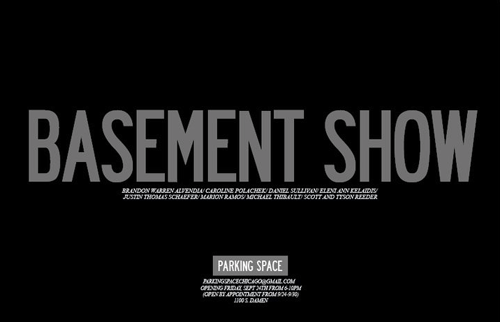 Work by Brandon Warren Alvendia, Caroline Polachek, Daniel Sullivan, Eleni Ann Kelaidis, Justin Thomas Schaefer, Marion Ramos, Michael Thibault, Scott Reeder and Tyson Reeder.
Parking Space is located at 2246 W. 19th St. 3R. Reception Friday, 6-10pm.
4. Girls at The Hills Esthetic Center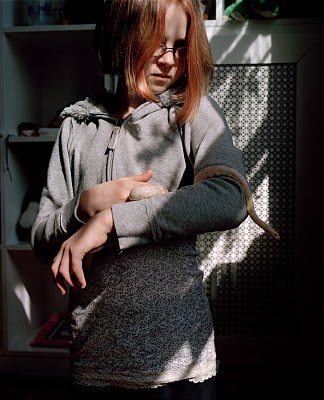 Work by Caitlin Arnold.
The Hills Esthetic Center is located at 128 N. Campbell Ave., Unit G. Reception Friday, 8-11pm.
5. Book Release Party at Golden Age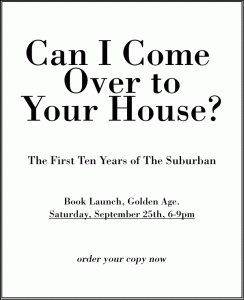 Release party for Can I Come Over to Your House: The First Ten Years of The Suburban.
Golden Age is located at 119 N Peoria St, 2D. Release party Saturday, 6-9pm.
---