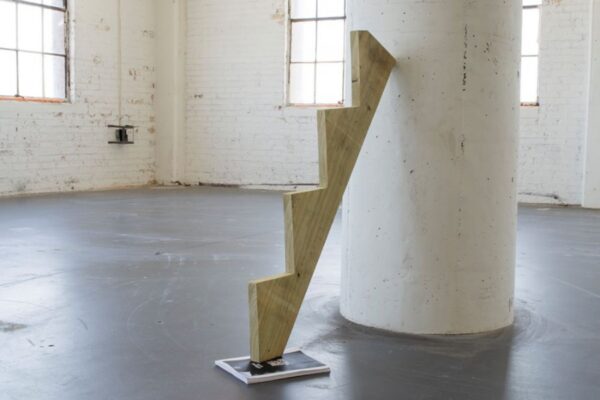 June 18, 2016, 7-10PM
Work by: Alberto Aguilar, Basma Alsharif, Robert Burnier, Alex Chitty, Katy Cowan, Assaf Evron, Danny Giles, Gordon Hall, Sofia Leiby, Jose Lerma, Shana Lutker, Matt Morris, Gina Osterloh, Claire Pentecost, Tim Portlock, Josh Reames, Amanda Ross-Ho, Sanaz Sohrabi, Stephanie Syjuco, Tony Tasset, and Lori Waxman, among many others.
Mana Contemporary: 2233 S Throop St, Chicago, Illinois 60608
2. House Shoes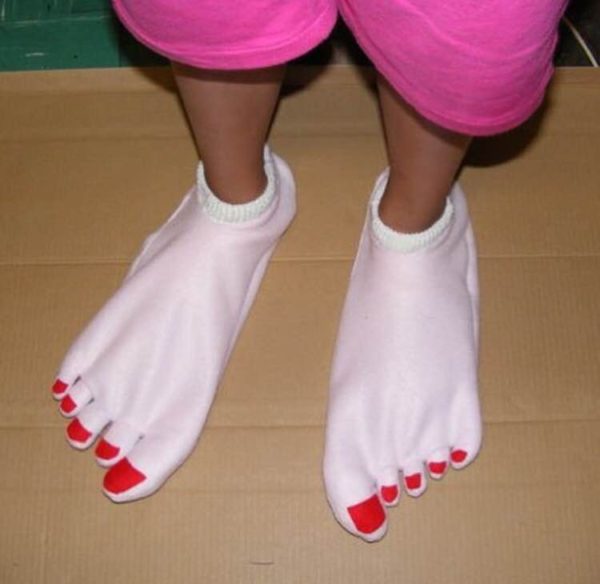 June 18, 2016, 7-10PM
Work by: Mariam Ezzat, Viki Hicky, Emily Kostrzewa, and Matthew Luther (Curated by Crystal Palmer)
cornerstore:1903 S Allport #3F, Chicago, IL 60608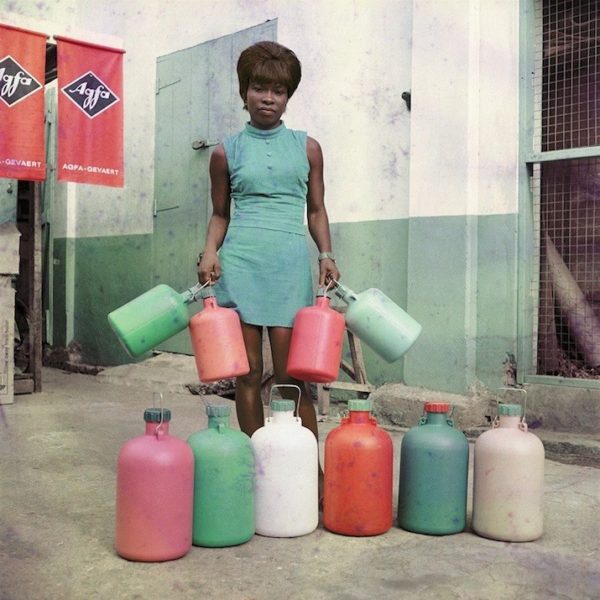 June 22, 2016, 6-8PM
Work by: James Barnor (Curated by Renée Mussai)
Stony Island Arts Bank: 6760 S Stony Island Ave, Chicago, Illinois 60649
4. How Much Land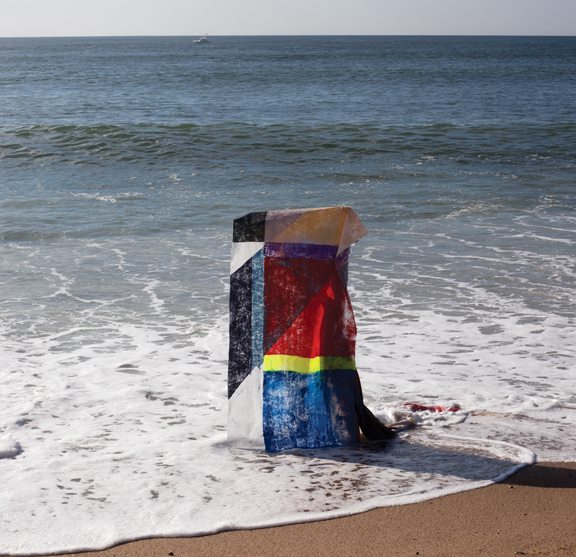 June 17, 2016, 5-8PM
Work by: Jessica Caponigro, Diane Christiansen, Deborah Handler, Anna Kunz, Zoe Nelson, Josue Pellot, Josh Reames, Allison Reimus, Ryan Richey, Philip von Zweck, Erin Washington, and Amanda Williams (Curated by Jessica Cochran)
McCormick Gallery: 835 West Washington Blvd, Chicago, IL 60607
5. Yollocalli Youth Graffiti Battle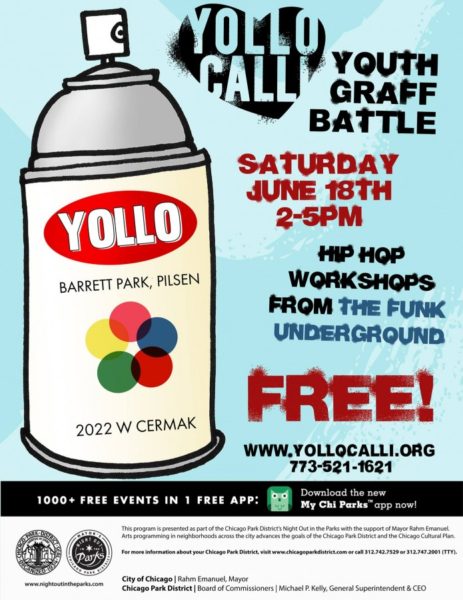 June 18, 2016, 2-5PM
Yollocalli Arts Reach: Barrett Park 2022 W Cermak Rd, Chicago, IL 60608
The Visualist will occasionally feature an additional project that happens to be situated away from Chicago.
 Special Mention: HOMOCCULT 2.0 – S+S PROJECT in MEXICO CITY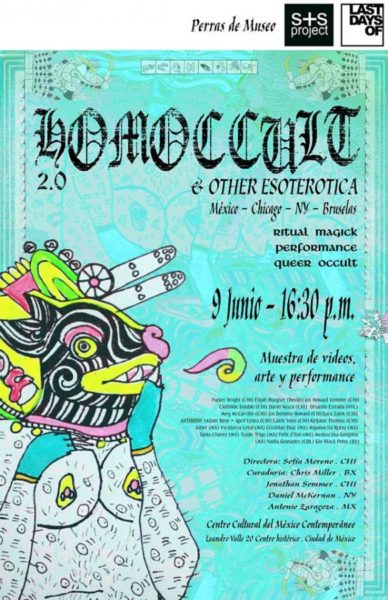 On view through Sunday, June 19th
Work by: Adam Rose + April Lynn, Asher Asher, Gio Black Peter, Erika Bulle, Elijah Burgher, Tania Chavez, Jos Demme Howard, Cristian Diaz, Felix d'Eon, Clothilde Double, Orlando Estrada, Rosé Hernandez, Serena Jara, Vycktorya Letal, Armando Lozano, Meg McCarville, Daniel McKernan, David Nasca, Mipanocha Rurru, Keijaun Thomas, Tsade Trigo, Lechedevirgen Trimegisto, Caleb Yono, and Sara Zalek
@ Los Insurgentes, Fundación del Centro Cultural del México Contemporáneo, ArtSpace Mexico, and Museu de la Ciudad
---
This interview has been long in the making — it began months ago after I visited Robert Burnier's solo show at Design Cloud in the West Loop. It began because I'd seen Burnier's work over the preceding summer at Andrew Rafacz Gallery, and again at Chicago Art EXPO; it began because I kept wondering about his crumpled aluminum wall sculptures — what to me have always seemed like the wreckage of a minimalist object, still pristine, still auratic, and yet all the more difficult to resolve somehow. The following interview, conducted largely by email, paralleled other conversations we had begun about what is and is not considered natural — a conversation embedded in my own curatorial research at the moment — and how our understanding of digital space is influencing our understanding of a material landscape. Not surprisingly, Burnier yielded a wealth of insight and I'm happy to share at least some of that dialogue here.
Caroline Picard: How do you think about landscape? Does that question emerge when you're composing your abstract aluminum works?


Robert Burnier: I definitely have to be conscious of landscape in the sense that anything for the wall can be seen in that way. Beyond this, though, I've often made work that hovers or vibrates between the categories of landscape and figure, or landscape and terrain. By "landscape and terrain" I mean a difference between pictorial space and experiential space.
 For the sculptures, specifically, the idea of terrain is very important. As opposed to a more direct kind of construction and mark making, I think about operating within something that comes with its own history and peculiar spatial configuration. As I move through these spaces, I look for something interesting to emerge. They also essentially operate on me as they proscribe certain actions through their boundaries and character, and by how every move simultaneously closes some pathways as it opens others. And yet they don't completely dictate what I will actually do with them as a whole.
CP: You've mentioned the situationist dérive in conjunction with your aluminum pieces — as though to suggest that the ways in which you improvise, negotiate, fold and crumple the material is a kind psychogeographical exploration of that same material. Would you agree with that?
RB: Yes, I would agree with that to a large extent. In retrospect, I think I've been interested in something like that for a long time, actually. I've always had a penchant for wandering urban spaces in a way reminiscent of what Guy Debord describes in his essay on the theory of dérive. So it's made its way into my practice more or less consciously. While dérive was a response to physical urban spaces, we also experience our contemporary urban geography through virtual structures, with populations acting in concert with communications networks and sets of common interfaces and devices, etc.

In my work, I've put virtual and physical spaces on par in certain ways. They are both material for use. I might use off the shelf CAD systems, readily available physical materials and commercial paints. What I do with them resembles a dérive in the sense that I "walk" through prefigured fields of shapes — or terrains as described above — while translating between virtual and physical mediums. Certain complexities play out on their differences. For example, a form in a CAD system may be contradictory or at least untenable in the physical incarnation. So I'm discovering certain things as I "test" them [those digital systems] in, say, sheet metal. I start out by following the lines, by scoring and cutting by the potentially "problematic" drawing, but then I take detours and make other choices that go against the line, and ultimately still produces something that contains and expresses that original trajectory. In a very general way, I like to think that whenever I use a CAD system, a can of spray paint, or a gel pen, I'm definitely handing a lot of what happens over to the nature of that system or material. Its not exactly collaboration, but its a kind of acceptance of mass technological culture in the work. At the same time I try to make these things go beyond themselves rather than have them pass unfiltered.

CP: Is your background in computer science present to you when you are working artistically?
RB: More than anything right now, certain states of mind that come from working with computer technology and software have a bearing on what I do. I am focused on process and algorithms as ways of approaching art where the steps I lay out matter to me as much as whatever actually happens. I should add: "as much as", but "not more than". Often what I'm trying to do is come at these things from a decidedly different vantage — by taking something precisely, mathematically defined and putting it through the vagaries of some physical challenge, or employing techniques that are at cross purposes with straightforward execution, or by making two things interfere with each other somehow. But its also critical that I be me in the studio doing something. Its not just about a fascination with wreckage or a glitch, or winding up elaborate systems that plays themselves out.

CP: How has minimalist sculpture influenced you?
RB: The direct and experiential aspect of minimalism always attracted me. One thing I take from it is the idea of art as a demonstration; a thing put forward as a concrete suggestion. But I never think about this concrete presence as some completely stable, impenetrable unity. 

I like to see what is real, in front of us being what it is and also something else. It can be a material that is made to appear like a different material, for instance — something that creates an impression that goes beyond itself. I get excited when a sculpture appears simple or decisive in some way, while being difficult to add up. Minimalism often worked to achieve a kind of wholeness that I sympathize with, and at the same time I try to complicate that.
CP: Do you worry about scale at all?
RB: There are current tendencies toward the non-monumental I can identify with, though I don't feel especially constrained by them. Right now I am making generally smaller work that enters painting dialogue and exists in a somewhat more intimate individual space. I like to think someone can enter into a piece and follow me when they are presented with what happened as much or more than they would if they were confronted by something especially sizable.

What a minimalist approach does for me is increase my focus on small moves and their potential significance. Of the few elements I do bring together in the work, however, I like them to play against each other subtly rather then be simply aiming toward the same whole.
CP: Do have expectations for what a work of art should do? Where do those come from?
RB: Minimalism turned over a lot of fundamental things about what constitutes a work of art. Is it supposed to absorb or repel a viewer? Be autonomous or relative to its environment? Instantaneous or durational? However I answer those kinds of questions now, thinking about Minimalism has made an indelible mark on the way I approach my work even if only in the kinds of questions I ask of it.
CP: You work in other mediums as well, which require their own strategies…
RB: 

I like the term "strategy", which implies a consideration of means to an end. I like to try different things out. Hans Haacke's "project based" approach comes to mind. But I also have a thing for the ineffable surprises to be found in the arrangements of an artist like Richard Tuttle and how he can burrow in on an investigation through as series of objects. When it comes down to it, though, I actually think in a very physical and experiential way about what I do and source things from experimentation and a process of discovery. I remember Terry Myers telling me of his impression that I was "tinkering" around in the best possible sense. That sticks with me.


CP: You have  series of line drawings on plywood where you reproduce wood grain. Where did that body of work came from?
RB: So with the drawings on plywood panel, I wanted to see what would happen if I took a few elements, thoughts and actions and wove them together. Plywood is interesting as a kind of hybrid, something natural that has been made artificially stable through geometry and chemistry, like a prepared and preserved food. And yet it has this natural wood grain. I thought the most direct approach would be to have a square of the material, and to work within the boundaries of that space by drawing something equally basic — a series of lines from edge to edge. The lines get very complex when you draw enough of them next to each other freehand. I could have predicted the moire pattern, and I chose a color that was a really good not-quite-match for the Baltic Birch, hoping it would "sink" into the wood visually. But it turned out even better than I imagined, judging by the way you read the lines as virtual wood grain.
CP: Do you feel, regardless of medium, that your work addresses related themes? Is that important to you?
RB: Yes. A culturally situated identity or a logically constrained action are important touchstones, for example. Mediated marks, subsumed images and ruptured natures are important, such as in the plywood drawings or a fully representational, painted sky scape I separated onto multiple panels and turned sideways to transform into a minimal color grade. I always try to confuse and mix these things. In all of it I hope a little bit of expression will sneak out from under a pile of process, enter through the back door of an algorithm, or emerge from a bunch of repetitive doing. On the subject of constrained identity, I've been thinking about and talking with a number of Chicago artists who may share some of my mixed cultural and racial background. The more time I spend on that the more I think there's something I have to find in that. Along those lines, choices like the use of Baltic Birch and African Mahogany plywood for my drawings resonate, given my 50/50 Northern European and African genetics. African Mahogany, I've discovered, also has something called chatoyancy which causes its color to  change appearance depending on the angle of view.
---
1. Ghost Nature at Gallery 400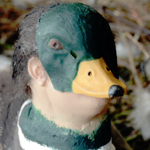 Work by Sebastian Alvarez, Jeremy Bolen, Irina Botea, Agnes Meyer-Brandis, Robert Burnier, Marcus Coates, Assaf Evron, Carrie Gundersdorf, Institute of Contemporary Zoology, Jenny Kendler, Devin King, Stephen Lapthisophon, Milan Metthey, Rebecca Mir, Heidi Norton, Okosua Adoma Owusu, Katie Patterson, Tessa Siddle, and Xaviera Simmons with AOO.
Gallery 400 is located at 400 S. Peoria St. Reception Friday, 5-8pm.
2. Center of the Circle at Heaven Gallery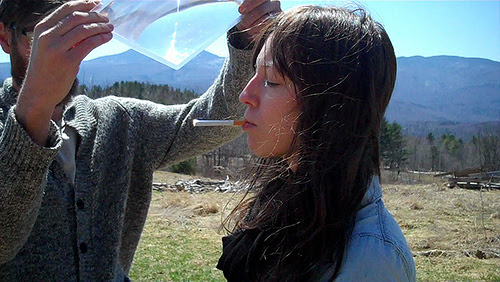 Work by Sarah and Joseph Belknap
Heaven Gallery is located at 1550 N. Milwaukee Ave. Reception Friday, 6-9pm.
3. Pictures and Places at Links Hall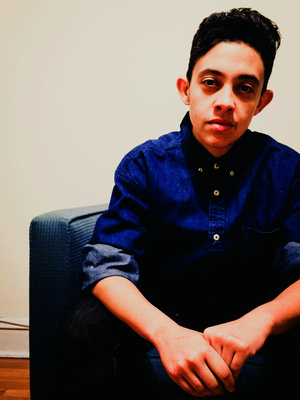 Work by Edie Fake.
Links Hall is located at 3111 N. Western Ave. Reception Friday, 7-9pm.
4. Walking Driftward at Spudnik Press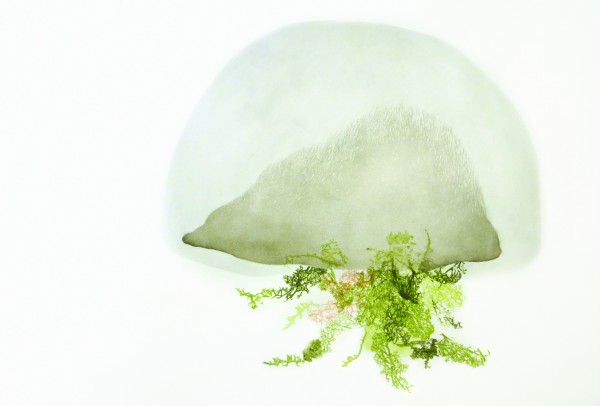 Work by Hannah Ireland.
Spudnik Pressis located at 1821 W. Hubbard St. Reception Saturday, 6-9pm.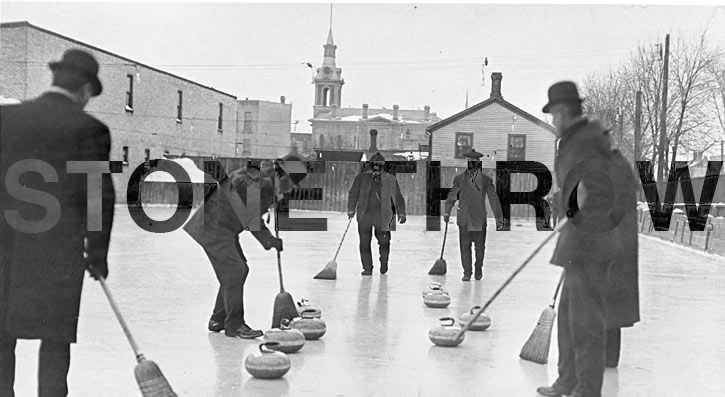 Work by Jake Myers.
TRITRIANGLE is located at 1550 N. Milwaukee Ave. 3rd Fl. Reception Friday, 7-11pm.
---
As I was walking through the Modern Wing at the Art Institute of Chicago not long ago, I noticed a late Donald Judd, Untitled, 1989, on view. A wall-mounted, boxy, red and black sculpture, vacillating between image and object, I found myself walking around it, going from side to side, taking it apart in my mind. Despite its seeming simplicity, the work drew me deeper into the implications of its facture. From a slight distance, it looks virtually immaculate – by the standard of most artistic mark making, it is. Of course this was typical of minimalist work from this artist and others of the 1960s. The shapes have a certain predictability verging on total blandness, like a Steelcase office desk. One reads about the importance of the gestalt of this experience from artists like Robert Morris, which he believed lead to a more holistic, unified apprehension of the object. "Unitary forms do not reduce relationships," he says. "Rather, they are bound more cohesively and indivisibly together."[1] On the one hand, the rectangles empty out the object, being everything and nothing, though they might lead to some kind of mathematical spiritual reverie. Yet on the other, in this particular work by Judd, we can perceive a distance from aspirations toward a unified experience in a few ways. Looking closer at the surface – the fasteners, the corners, the paint – I feel a certain fascination for its proximity to, and utter failure to join, that virtual phantom world of forms. The "resemblance" to an imagined perfection makes the distance from this realm seem all the greater. The corners in the metal have a diameter. There is nothing instantaneous, simultaneous, intersecting, coexisting. The screws, though each meticulously tightened and turned to top dead center[2] ("dead" in that turn of phrase being particularly appropriate to the general inertia), announce their absurdly disruptive presence, like boulders being dropped in a glass-smooth pond. The surface of the paint, machine-even, still betrays the slightest speck of dust or fluctuation in thickness. And the colors, well, they don't actually seem like they follow any particular logic at all, save that they were commercially available as is. In the sphere of this type of artwork, these aspects are magnified from being mere details to critical features. We go from what is presupposed ("it's held together somehow") to what is foremost in our consciousness ("the screws are exposed and meticulously turned"). This leads me to thinking in general about an aspect of the art that I am often drawn to, and the art I like to make, where one looks for ways to investigate the liminal areas of the process of making and enlarge upon ways of becoming. Beyond the physical, it seems important to consider how the object's resulting attitude relates to issues outside of itself – whether it wants to or not – allowing the work to be permeated by contextual notions. We can observe a world where the particular diameter of a metal corner is a metaphor for the problem of actually doing what one thinks. The speck of dust on the surface can be what happens when ideas are tested, moved around, creatively misread and complicated by personal and social circumstance, material, process, and even broader subject matter.
In the 2011-2012 exhibition at Chicago's Museum for Contemporary Art, The Language of Less: Then and Now, we were reminded of how the echoes of minimalism are still felt in vital, current artistic practice. I take Gedi Sibony, whose personal biography of being the son of a contractor seems to have informed much of his often slight, provisional work[3] as a prime example. Included in the exhibition, The Cutters, 2007/2010, a dry-walled portal adorned with sketchy paint, spackle and loose canvas, seems quite direct in its relationship to the artist's life experiences, though the manner of its presentation leaves us at a definite remove from these facts. There is a way the work slips past us and lets us wander without being pinned down, though no doubt the particulars are also what charge it with presence. The title for the show and catalog actually derive in part from conversations like the one between Sibony and curator Michael Darling, where the artist wanted to avoid the term "minimal" to describe his practice. Instead, he talked about "maximizing space".[4] While I might hesitate to go that far in describing his work, there is doubtless a greater assertion of content and experience through the use of spatial relationships, involving somewhat idiosyncratic motivation, and more particularity than one would expect from something in the minimalist canon.[5] On the other hand, what Sibony seems to draw from this tradition is its ability to make us notice not only the space we're in and how we relate to it, but to make us look more intensely at what is actually there – as with the fasteners on the Donald Judd. So what we have here is something more like a methodology of focus, than that of reduction, per se.
In my own practice, small perturbations are to be multiplied and dilated; brought forward to be enlarged. Fissures between potential and imagined, present and executed are widened. Any time I can find a troubled intersection of intention and doing, imagining and becoming I want it to be fore grounded. Prioritizing space, form and material rather than image, metaphor and text doesn't preclude the latter, but allows me to focus on what is happening in the made object, what happened during its making, and how bringing that experience to bear in the viewing situation acts a kind of demonstration but also as a site for instigating and considering ideas and their implications.
Things should stop short of anything too transcendent or settle only for what is concrete or commonplace. Dealing with the facts is important, but I don't expect things to stay put there. Better to look for an experience that shuttles back and forth between something like the transcendentalism of Suprematism and the facticity of the readymade – a dyad of artistic renunciation of the temporal and embrace of the spirit and intellect.[6] On some level, things should be a little dirtier, interfered with and multifarious. I mean by "dirt" a sense of something that isn't necessarily supposed to be there by some tenet or other, or is in a way incongruous with it; a complication that has a complication.[7] So with regard to some framework, the artwork should take a step in and a step away. Something meticulously "designed" in a CAD system can be made by hand with rudimentary tools. Painting can be done with "brushes" that are whole images, letting them interact on the surface in a way that multiplies context, so expression is built up not only from each successive mark but from the baggage the marks carry. Personal histories and studio histories can be starting contexts. A finished piece is a context for another through it actual use in part or whole. The branches in the process of construction can be turned toward another project. Perhaps this is a version of the deliberate cataloging that R.H. Quaytman does, except it's not being declared so such as much as its being done genetically, so to speak, in chains of production that cause each other. Even more than this I see reason for exhibitions containing objects that are out of phase rather than exhibiting a single end point of a creative stretch of time, avoiding monolithic bodies of work to be shown at once. Perhaps two, three or even five different aspects of a view on things is called for. The problematic for me here is a kind of foreshortening effect of cultural production and its vacillations. Taking a cue from Walter Benjamin's ruminations on the melancholic,[8] no particular idea becomes overly reified, nor is there too much trust lain in detached universals. It is a basic predicament not only of importance to art, but in life. Ideas are placeholders, and reality is often beyond our tenuous grasp. We can perhaps hope to try to widen the island we stand on, but we can never know the ocean.
Of course, a countervailing force to whatever direction I'm headed need not only be found in bodies and processes external to the one I begin with, but can be discovered inside them. Things contain their own undoing or re-emergence. For instance, repetition is a well-recognized minimalist impulse, but it can be used not to eliminate the presence of the unique and idiosyncratic, but as a means for things to transform and estrange themselves, taking them to another place perhaps even opposite of where they started. For example, a repeated line, a layered image or a structure turned on itself can be made to collapse and then crystallize into a different appearance or meaning. To borrow a word Chicago artist Steven Husby has been fond of using, we could call this type of repetition or self-transformation recursion. It's a term used in mathematics and in the study of nature. What I take from it is the notion that sometimes doing the same thing repeatedly doesn't produce the same results; that feeding something back into the same process can cause it to change exponentially.
I think here of Eva Hesse and some of her not-quite primary, post-minimalist forms. Even her relatively simple structures, like boxes, cylinders and lattices were greatly complicated by the potential readings of their fabric, latex or metal components. Especially interesting here is a piece like Accession II where what the material could do took it well beyond its default reading as plastic or steel. In particular, the way the plastic tubing is inserted into the structure, piece-by-piece, generates an altogether different experience. It is holistic but of a totally different order than early Robert Morris' geometric gestalt. The entirety is radically different from the parts as opposed to the parts servicing the entirety, or even the parts just fitting into the whole, which was a complaint Morris had about painting.[9] This is an aspect that makes her work not only post-minimal but potentially instructive for us today as it opens up the end-gamesmanship of minimalism for future use – again, the aforementioned methodology of focus rather than less. But it's not at all the formalized focus of a hierarchical academicism, but the character of a certain specificity of the experience. Other transformative uses of material that take minimal precepts beyond even this to other subject matter to include the likes of Felix-Gonzales Torres' candy installations, with their heartbreaking references to loss and Janine Antoni's Chocolate Gnaw, 1992, a form reminiscent of Tony Smith's Die, 1962, made thirty years hence from chocolate with large bitten-off chunks taken out of it, subjecting the austerity to obsessions over body image.[10]
A local, contemporary artist who fascinates me with subtle material play in a fixed framework is Samantha Bittman. It's a very close game of ruffled repetition in her textile-based painting-like pattern works. We've seen many attempts at the dialectic of image/object, painting/support in our time, but very few demonstrate a consistent talent for intertwining these issues in such a cohesive and distinctive way. There are patterns painted and patterns woven in the support and neither quite adds up to the other, as they incessantly confuse their figure ground relationships. The patterns themselves really are only pseudo patterns since the actual weave is nearly as varied in warp and weft as a gesture and the painted overlay is often equally complex in a more macroscopic way. At times the painted surface is almost indistinguishable from the support, but a tension always remains; a serene overall surface threatening to break apart from itself and its background. The material and its differing implications disappear and reappear into each other like sfumato ten times removed, born of a seemingly cosmic sense of humor.
From the standpoint of the process, we could take cues from artists like Hans Haacke or (former) team of Peter Fischli and David Weiss. Haacke takes variously hidden or opaque critical stances toward larger institutional issues in his workings with natural phenomenon, such as in Condensation Cube, while Fiscli and Weiss deal not so much in formal visual tension but the actual tension of gravity in their photography and film, especially with the filmed running of a highly complex Rube Golderg machine in The Way Things Go. I will often consciously interleave some sort of external chance or physical process into things, ala the fluctuating Cube, so that whatever I'm thinking is shifted or channeled if not completely determined by it. The incorporation of a complex event like a crushed object, or the grain in a piece of wood can spin things around formally while the determination to involve bodies, events, and physics in this way is critical to the desire to foster interplay between idea and outcome, connotation and fact. Alternately, Fischli and Weiss' film is not only another example of physical phenomenon (gone hilariously absurd) but that it was filmed and edited, to the point where we really have to question what did and did not happen, is of great interest. At several points the artists seem to hide their transitions in plain sight. The viewer can be convinced – by the extremely well worn and nearly invisible trope of the dissolve transition in film – that two connected takes really do match up with the same chain of cause and effect. Letting yourself pause on it, the realization comes that it probably went all wrong and they had to kick start it. These breaks transition us between natural and cultural facts; the will and desire to make the system keep going, or at least make it appear to keep going despite contrary realities.[11] This sense of dealing with gaps, losses, and non-sequitirs enters my work on a regular basis.
Looking closer at this, I see my sculptures, for instance, as reactions to broken, self-contradictory and attenuated geometric structures. As I work with them, I'm trying to bring them to a place beyond themselves, to have the initial breakdown re-emerge as some new cohesiveness that in its own way seems kind of inevitable, but really is more like one of many potentialities. There are cascading decisions to make. First, I have to think about the sculpture being a practical object that can hold together physically. Some forms of sculpture contain tabs, rods and armatures, but I will tend to make those parts that bear the structure a part of the form that one sees. Having a certain range or degree of relief is important for the objects status as something for the wall or floor. I consider whether they are balanced or unbalanced, try to involve myself in convolutions or extricate myself from them in some way, and try to recognize a character that emerges. This character can appear after one or two moves or after 50 moves, or even on the last touch. In one case, with a piece I called Double-Sided Painting, I didn't realize what it was until I tried to hang the piece on the wall and noticed that both sides of it fought to be the "front". So I hung it on a mount that suspended it in space so each aspect could have its say, not to mention point toward something like traditional panel painting which often involves using both sides to tell a story or perhaps simply to recycle a costly wood panel. Other times, the character involves a certain sense of gravity or volume, a particular structure that presents itself as needing to be built "around" or is relevant to something I had to do to the piece to make it "go". One I titled Twoohsix really had something to say to me after I stood on it with all of my weight to make it do something – the compressed words of the title being my approximate body weight.
Living between polarities, looping through historical and contemporary artistic practice, taking an ending as a beginning: these induce for me a constant state of movement in the art. On a personal level, for whatever reason, life has led me to change my place of residence a number of times over the last several years. So in a way I feel like these disruptions, beginnings and endings have become a bit ingrained in my psyche as much as it has been a part of my art practice. One apartment was on the 6th floor of a building in Edgewater that had a view of the lake. The vista was framed by a couple blocky apartment buildings. It made for a striking image of nature and construct and I would regularly take pictures of the sunrise as filtered through these concrete monoliths. Looking at the images over time, I thought if you didn't know the time and location, it might be hard to tell if it was morning or evening. Astronomically speaking, it all may look much the same – the star bears a relationship to the horizon of the planet earth from my vantage point that produces a characteristic range of hues in the sky. The sun being 18 degrees below the horizon, according to accepted standards, defines both. Those are the facts. Most likely our circadian rhythms or some other such way finding apparatus make it easy enough to distinguish dawn from dusk as you're there in it. And to me that's the part about spending time in the studio that will probably never get old for me is not quite knowing what will spin the one into the other until it is experienced, whether it's something in front of me or something from history considered from a given moment now. The title above was taken from the first line of the R.E.M. song Low, released on the Green CD in 1988. The video for that song has always struck me for its imaginative use and technological reanimation of La Confidence, c. 1880, by Elizabeth Jane Gardner. It complicates and broadens the experience of an otherwise rather academic scene of innocence and intimacy, combining "high" and "low" impulses and values of visual production. The very meaning of the painting seems vastly different by this act of recycling.[12] As I've related elsewhere[13], this sort of play of past and future, and how something upon which the sun has set can be given new life, is a cornerstone to my own practice.
[1] Robert Morris, Notes on Sculpture, essay, first published in Artforum, February, 1966.
[2] On even closer inspection, I think one screw isn't at the same angle on this piece!
[3] Michael Darling, The Language of Less, essay, in the exhibition catalog for The Language of Less: Then and Now, 2011, Museum of Contemporary Art, Chicago, curated by Michael Darling. p. 27.
[4] ibid., p. 23.
[5] Even when looking at the usual suspects like Morris, Judd, Flavin, LeWitt, McCracken, etc. there are a lot of different approaches, some even opposed, such as Morris' and Judd's differing views on whether ideas of painting and sculpture can be commingled or not. At least early on, Morris seems to have taken a hard line against the admixture, though I'm left wondering – for another place and time – about his felt reliefs for the wall.
[6] For an interesting discussion of this, see Barbara Rose, ABC Art, essay, 1966.
[7] See Brazil, a film written and directed by Terry Gilliam, 1985: http://youtu.be/KyHilwSRo28
[8] Such as he ponders in works like The Origin of German Tragic Drama, 1925. (See, for instance, the translation by John Osborne, London: Verso, 1998, paperback edition, pp. 138-142.) It is important for me to note a fascinating passage later in the chapter on the the ancient views of the saturnine disposition being countered by the influence of Jupiter, or Jove, the origin of jovial. For starters, making art is, to me, in itself a jovial thing to do. This is the dialectic I'm touching on, not to take melancholia as some kind of prescription.
[9] This seems to be alluded to in Robert Morris, Notes on Sculpture. The issue was also discussed in Michael Fried's Art and Objecthood, Artform, 1967.
[10] Minimalism, ed. By James Meyer, Phaidon, paperback edition, 2005, p. 42.
[11] I am indebted to Jeremy Millar's book from the Afterall: One Work series, Fischli and Weiss: The Way Things Go (Afterall Books, published in 2009) for his excellent, in-depth analysis of the artists' film.
[12] http://youtu.be/QqVI_CHlFAI
[13] See my post, The Outward Spiral, published on Bad at Sports art blog, June, 2013. http://badatsports.com/2013/the-outward-spiral/
---
Guest Post by Robert Burnier
Whence this creation has come into being; whether it was made or not; he in the highest heaven is its surveyor. Surely he knows, or perhaps he knows not.
 From the Cosmology Hymn of the Rig Veda, c. 2000-1700 BCE
In the initial remarks of his recent lecture at Northwestern University[1], Tim Griffin[2] offered as foundational that there is no timeless or natural state for art. G. Roger Denison[3], in his polemic on the Museum of Modern Art's exhibition, Inventing Abstraction, employs a cyclical view of history to reel in some of the statements made by that exhibition's curators, suggesting that a "Re-" in front of the title would have gone a long way to calm his nerves[4]. Richard Kalina[5] writes of painting born from its perennial destruction, calling the prevalent cross sectioning and boundary exploration not a "stasis, but rather a new kind of growth."[6] These discussions can feel quite esoteric in a way, and yet if one pauses to consider the Sistine Chapel, for instance, and the way it sadly and slowly deteriorated over time, only to stir up an outrage at the garish colors produced after it's restoration, it becomes apparent that the public is constantly wrestling with its own expectations of art's duration. Additionally, Griffin spoke of a compressed, lossy JPEG image – seemingly complete and yet missing most of its original information – as a metaphor for spontaneous creation by art viewers and art historians; the radical necessity for reconstruction in the mind of someone observing. Denison takes a somewhat formalist approach as he draws comparisons among the art of differing eras, but nonetheless produces striking examples of historical syzygy, such as when he aligns the distant planets of Tantric and Supremacist painting two centuries apart or points out the sleek "modern" character of a Cycladic head carved perhaps 2,500 years ago. Kalina, for his part, seems compelled to fashion an outline of historical typologies as a kind of deck the artist can shuffle. He calls for "a non-judgmental format for viewing painting, and to allow for growth and expansion in a non-linear" way. From this I take the author to mean that nothing is entirely off limits form the standpoint of art history and time; that we should think instead terms of consolidation and dispersion, linking and decoupling. Similar to what I said in an earlier essay about craft[7], when I suggested we look for "usage before material specificity", we should look for the usage of an historical precedent in present terms. All of these views are reconstructions of history – welcome ones for me. Even as the historical lines they push against are themselves constructions, they revitalize an openness in how a single work of art endures. But this also points toward how contemporary art production can have access to this shifting ground as a generative source. As things have come back around in the past, they can do so again for us – the same but different. But this is not a merry-go-round, nor is it a journey toward some definite horizon. It is a widening field of activity expanding around us even as it reverberates and echoes the waves of the past. We can observe the freedom art and artists have had to loop and interact with, and not necessarily march through, history, even as they exist for the present and point toward the future.
Aside from any categories we might apply to our work, I like to think in terms of how things move; what dynamics keep us in the search, trying to create something, and trying to look critically at what is happening. There are aspects to life around the artist that change, like technology, politics, social tension and geography. These kinds of things morph at very different rates, some daily while others are fixed for millennia, which can create openings to explore as currents slide past each other. The artist can also look back and find a great deal unresolved, perhaps seeing something that was abandoned that could bear a lot more exploration. Alternately, in light of present circumstances, one can seek new meaning through an old, established idea. So in view of the approach to grappling with these issues as suggested by Kalina, I submit a few observations to consider in addition to the framing devices he offers us. I will touch on a few of these notions here, mainly focused on examples in painting and photography, knowing that they are only sketches or pointers toward a deeper investigation of these dynamics in future writing.
One steadfast source of change, as mentioned above, has been technological development. But as art observes this change it will necessarily index what came before as well. We can look far into the past, such as to the innovative oil painting of the 15th century Flemish master Jan van Eyck if we want to see the effects of a new technique or technology. He achieved a fidelity in surface and light that greatly added to the visual depth and presence of his paintings, enhancing the experience of story, idea and imagination in subjects that were themselves very well established. His Virgin of Canon van der Paele (1434–36) contains many of these innovations in the myriad facbrics, reflective surfaces and patterns, all bathed in a convincing light. And however utterly familiar the subject of Madonna and Child may have been, it is instructive how the artist could bring so much to it through his particular technique and vision, drawing it closer to the viewer than previously possible. And the cultural expectation to illustrate such subjects as the Passion of Christ, as exemplified in the Crucifixion and Last Judgement diptych (c. 1430–40) is fulfilled with new urgency and impact. The subject is reborn.
In our own day we can look at the work of an artist like Cory Arcangel, who has also tried to chisel something out of art history through new technological means. Although it got some mixed press, I thought there were a number of things to take from his 2011 Whitney exhibition, Pro Tools. There we saw a series of his Photoshop prints, which present themselves initially as machine-perfect geometric abstraction and color fields. On this level they speak plainly enough about modern art history, but more deeply they are conjugations of the character and limits of that digital medium on a most basic level. They seem to point toward a repeating, overarching pattern in history of medium exploration and technique discovery; of finding uses for them and expanding on the possibilities. It's also worth considering that many of the functions and terms in Photoshop are themselves borrowed from other traditions that just weren't worth changing, so they stayed in the software[8]. I've also always thought of Arcangel's work as both "fast" and "slow", liable to be obsolete in a year or sooner and yet connected to ideas that are truly glacial. An example would be his Paganini's Caprice No. 5. It is resolutely about the way change affects us as we strive to remember who we are or were. Paganini's romantic era composition is cut to ribbons by a software program that auto-tunes and selects the notes in the musical composition from a pool of amateur musical videos of mainly dudes on their couches playing guitar. The extremely short clips are reassembled back into a "song" of a decidedly estranged character.  This double-facing view – an old thing strained through new means – is essential to the way the work speaks of loss (or lossy-ness) through a distorted nostalgia, but also issues of the democratization of esthetics through a DIY impulse and the technological dispersion of information, for better or worse. In the end, as with van Eyck, our relationship to a cannon of art has been forever altered, but not erased.
Besides generally contrasting with something prior exists the possibility of flowing with and redirecting it. Chicago artist Jeremy Bolen takes a position that mimics some prevalent aspects of the post-industrial age but draws radically different conclusions. He essentially hijacks the scientific method, but collates his "research" in a way that produces more questions than answers. His alternate use of such a tried medium as photography – whereby, in his words, he makes it additive rather than subtractive – continues this line of redirection. The photographic plane is thus a base on which he accumulates rather than frames. Specifically, the images result from visiting the sites of particle accelerators throughout the world, and capturing echoes of the energy nearby on sensitive photochemical paper. It problematizes institutional research in the sense that it is not necessarily authorized (the scientists at the research facilities aren't always aware of where Bolen is working or what he's doing) and that the energy particles he's captured are arriving at locations they weren't ideally "meant" to go – they are traveling beyond their preferred targets, such as in the series 350 Feet Above the Large Hadron Collider #1-4. Bolen not only captures the stray energy in these images, but re-situates them in a displaced representation of the location by layering a "conventional" photo of the site beneath. This also causes a rift in how results are obtained, as his are essentially esthetic, provocative and non-deterministic. It is as if he's running behind the scientists plucking out the seams of everything they try to sew up. Bolen's work not only expands on the possibilities of photography with his alternative approaches of imprinting an image but broadens our thinking about empiricism and knowledge acquisition in general.
Even going back to using some method of photography to simply record something, we can see how photographic reproduction causes shifts in meaning based on its place in time. Veronese's The Wedding Feast at Cana (1563), now at the Louvre, Paris, was recently painstakingly scanned, duplicated, assembled and "reinstalled" in Palladio's refectory at the San Giorgio Monastery in Venice Italy, where it originated.  The reproduction of Veronese's work is an expression of a longtime trend to "originalize" works of art from the past, either by restoring them to a location nearer their origins, in proximity to their original people, or by providing a context for them to be seen in a way somehow closer to what people in their time might have. The process by which this was achieved is fascinating enough[9]; but almost like an artificial appendage, it is provocative to think about how it both provides a useful, educational facsimile even while it underscores loss and speaks to shifting world political power as a kind of prime mover.
If we're not necessarily breaking new ground all the time, does that mean we're only fussing with details and adding adornments, or is there another way to see this? As Kalina says, we can draw from these accumulations to "make new spaces between existing areas, [and] reference new subject matter as the world around us changes." I think of Robert Smithson's Spiral Jetty as a fitting metaphor. He was very interested in the idea of entropy, but instead of focusing on its implications of dissolution and decay, I prefer to think about how a crystal forms by the same process of lowering its energy state and yet arriving at more structure than before. The jetty seems to disintegrate slowly, even disappears and reappears as the water level changes, but it is in fact also accumulating accretions of salt crystals. To this we could add more earth, continuing the outward spiral. From any point we are free to look toward the center or toward the open sea, but we'd always be standing on its shore.
NOTES:
[1]Â 
Compression
, a lecture at Northwestern University, Block Museum of Art, organized by the Department of Art Theory and Practice, May 22, 2013
[2]Â Formerly the editor-in-chief of Artforum and currently the Executive Director and Chief Curator of The Kitchen, a non-profit, interdisciplinary arts organization.
[3]Â Critic, essayist, novelist and screen writer living in New York City who has written on art and culture for Art in America, Parkett, Artscribe International, Flash Art, Bijutsu Techo, Kunstlerhaus Bethanien, and numerous other international magazines and journals.
[4]Â Colonizing Abstraction: MoMA's Inventing Abstraction Show Denies Its Ancient Global Origins, http://www.huffingtonpost.com/g-roger-denson/colonizing-abstraction-mo_b_2683159.html
[5]Â Painter and critic. He is a Contributing Editor at Art in America and is represented by the Lennon, Weinberg Gallery in New York. He is Professor of Art at Fordham University, where he teaches art history and studio art.
[6]Â The Four Corners of Painting, The Brooklyn Rail, December, 2012, http://www.brooklynrail.org/2012/12/artseen/the-four-corners-of-painting
[7] http://badatsports.com/2013/catholic-craft/
[8] Operations like cropping were, of course, previously quite physical undertakings with scissors or blades. Masks were just physical barriers to light in a photochemical process, and layers were simply layered negatives. The list could go on.
[9] Bruno Latour and Adam Lowe, The Migration of the Aura, or How to Explore the Original through Its Facsimilies, Switching Codes: Thinking through Digital Technology in the Humanities and the Arts, ed. Thomas Bartscherer and Roderick Coover (University of Chicago Press, 2011), pp. 275-97
ROBERT BURNIER is an artist and writer who lives and works in Chicago. He is an MFA candidate in Painting and Drawing at The School of the Art Institute of Chicago and holds a B.S. in Computer Science from Shippensburg University of Pennsylvania. Recent exhibitions include The Horseless Carriage at Andrew Rafacz Gallery, Salon Zurcher at Galerie Zurcher, New York, the Evanston and Vicinity Biennial, curated by Shannon Stratton, and Some Dialogue, curated by Sarah Krepp and Doug Stapleton, at the Illinois State Museum, Chicago.
---