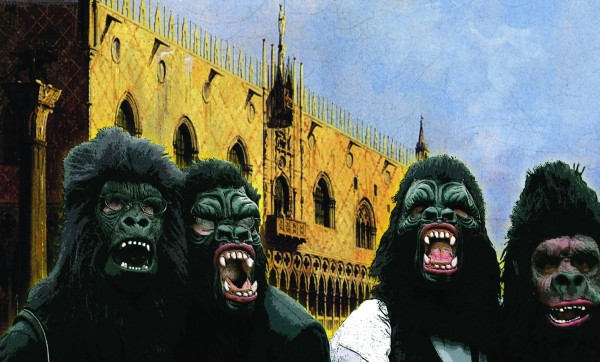 1. San Francisco Museum of Modern Art: Call for Proposals: Visual Activism Symposium in San Francisco, March 14–16, 2014 www.sfmoma.org (Deadline for proposals: October 1st)
The International Association of Visual Culture (IAVC) invites proposals for its third biennial symposium in San Francisco on March 14 to 16, 2014.The symposium will be an international gathering centered on the concept of visual activism. It will explore the relationships between visual culture and activist practices across a wide range of contexts. Through varied and diverse modes of image-making, artists and designers may create and manipulate tools of social change.  Likewise, political activists may utilize visual strategies and objects in order to confront and address social and political issues. Art can take the form of political and social activism, and activism often takes on specific, and sometimes surprising, visual forms that are not always aligned with or recognizable by art-world frameworks. During the convening, artists, cultural producers, scholars, students, critics, organizers, activists, and citizens will engage with and offer perspectives on the many questions that arise: to what degree do forms of visual activism travel? In what ways are they necessarily grounded in geographically specific spaces and locally specific knowledge? How can theorists, scholars, and practitioners engage in conversations about abstract or oblique visual activism, such as those produced in conditions of extreme censorship? How can the complexity of governmental or commercial visual activism be approached to better address hegemonies of visual culture? How does the past become a form of visual activism in the present?Proposals should respond to these questions or related topics and may take the form of papers (20 minutes), artist talks (20 minutes), short performances (five to 30 minutes), or lighting-round interventions (five minutes). Limited funds are available to support travel. Proposals should include a 400-word abstract, links to websites with additional publications or relevant images and information, and a CV. Please send proposals to edu@sfmoma.org (with" Visual Activism" as the subject line) no later than October 1, 2013. For further information about the International Association of Visual Culture, or to join the IAVC, please follow this link.

2. Open invitation for Art Shanty Projects 2014:  Deadline for applications October 14th 2013
Seeking visual artists, musicians, composers, media artists, architects, poets, scientists, dancer/choreographers, writers, builders, fisher-people, outdoors-people, naturalists, puppeteers, set designers, vocalists, spoken word artists, craftspeople, storytellers, actors, playwrights, etc.interested in participating in the design and construction of ice fishing shanty-like structures, producing participatory projects, art, events and shows on frozen White Bear Lake, MN during February 2014. For 2014 we are offering: 20 Art Shanty Residencies, $1200 stipend each, on-ice support, publicity and building support. ASP residency stipends for the 2014 Art Shanty Project are intended for artists to build a shanty and spend a significant portion of time on the ice. More information, including specific proposal requirements and eligibility detailed here.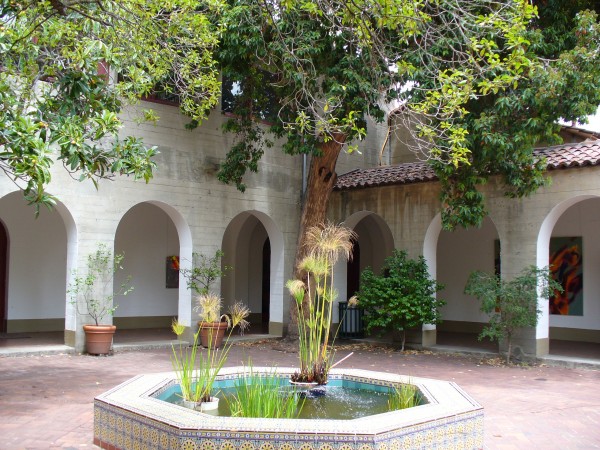 3.San Francisco Art Institute (SFAI) Richard Diebenkorn Teaching Fellowship: Call for applications Application deadline:Friday, November 1, 2013
SFAI is currently seeking applications for the Fall 2014 Richard Diebenkorn Teaching Fellowship. Established in 1998 by the generosity of the family of painter Richard Diebenkorn—both an alumnus and longtime faculty member of SFAI—the Fellowship provides an opportunity for artists to teach at SFAI and have sufficient time and financial support to work in the studio.

Through its semester-long structure that includes a residency with studio at Headlands Center for the Arts, the Fellowship not only offers each participating artist an invaluable opportunity to further their own studio work, it also leaves a deep, lasting impression on SFAI's students. This year's Fellowship is open only to artists who reside in the United States and outside of the Bay Area. Artists must apply by the deadline of Friday, November 1, 2013. Please see details below about important dates, application fees, eligibility, and process. Electronic submissions only: sfaicalls.slideroom.com Fellowship dates: August 25–December 5, 2014 SanFrancisco Art Institute located at 800 Chestnut Street, San Francisco, CA 94133. For more information follow this link.

4. MELLON SAWYER SEMINAR POST-DOCTORAL FELLOWSHIPS 2014-2015
John E. Sawyer Seminar on the topic of "Political Will" : Deadline for applications is December 16, 2013. 

The notion of "political will" is at the heart of debates about the meaning and character of political life. It informs definitions of sovereignty, whether the popular consent of the "people" or other forms of authority. It is an idea that works to legitimize the juridical order and systems of law, in particular the legal form of the constitution. And it is implicit to definitions of democracy and cosmopolitanism alike. Yet despite its centrality, the concept of political will has remained relatively unanalyzed within political theory.

This Sawyer Seminar aims to study the topic of political will from a range of disciplinary angles, theoretical approaches, and cultural perspectives. In so doing, we hope to pose a series of questions about political will. First, how is political will genealogically related to correlative constructs, such as jurisdiction, liberalism, and governmentality, and how might a focus on political will shed new light on those terms? Second, how might one historicize and lend contextual specificity to conceptions of political will? What insights into the nature of political will can be gained from a comparative, cross-cultural analysis? Third, what role do culture, aesthetics, and desire play in forging and sustaining political will? Is it generated in the imagination and/or affective, materially grounded practices; or it is better explained as an abstract concept governed by the operations of reason? Fourth, what particular contributions do varying theoretical frameworks (deconstruction, psychoanalysis, Marxism, biopolitics, affect theory, postcolonial studies) offer to an account of political will?

While political will is a category that informs nearly all aspects of political existence, this Seminar will devote particular attention to analyzing four sub-topics related to political will: sovereignty and biopolitics, cosmopolitanism, democracy, and constitutionalism. In addition, we expect that many of our conversations will be oriented around questions of aesthetics and the imagination, thus investigating both the cultural and affective attributes of political will?

………………………………………………….

The Mellon Foundation will sponsor one postdoctoral teaching-research fellowship in the humanities, awarded for the one-year period beginning July 2014. The fellowship offers a stipend of $45,000/year. While in residence at Cornell, the Mellon Fellow will hold a department affiliation in one of the humanities departments, participate in all activities associated with the Sawyer Seminar on "Political Will," have limited teaching duties, and have the opportunity for scholarly work. More information here.

Eligibility Requirements

Applicants for the Mellon Postdoctoral Fellowship on "Political Will" for the 2014/15 academic year must have received the Ph.D. degree after September 2008, and must be working on topics related to the theme of "Political Will."  Mellon Fellowships are open to international applicants. Applicants who will have received the Ph.D. degree by June 30, 2014 are eligible.  Applicants who do not have the Ph.D. in hand at the time of application must include a letter from the committee chair or department stating that the Ph.D. degree will be conferred before the term of the fellowship begins.
---