"I think I could turn and live with animals, they are so placid and self-contain'd,
I stand and look at them long and long…
No one is dissatisfied, no one is demented with the mania of owning things…"
– Walt Whitman, Leaves of Grass
Two weeks isn't time to make much work. While I was at ACRE this summer as one of several residents, I quickly realized how short, yet how important the time was. I left my life behind with great expectations, all of which were just shy of fulfilled, but what I gained was so much more than what I had hoped. Two weeks, I found, is just enough time to figure out where you are, how you are going to communicate with the people of the life you suddenly left, introduce yourself to 50 strangers, start making work and realize you never what to leave, and then, its over. Its just enough time to take a chance on something, knowing that the end is right around the corner, but that you've still made a commitment. Its enough and not enough — in our real lives, two weeks rarely means anything, because it never has a beginning or end, just bleeds from the past and into the future. At a residency, it is a liminal space and time, where all constants are upended without chaos. Any residency worth its salt can make your head spin with new ideas, old ideas seen new, new connections, blown minds, failed pasts and energetic futures yet to fuck up, and ACRE was no different — I am still reeling from the conversations and influence of the people I met there. But no where else is there a way of life that is not separate from art (at least not until the modern day Commercial Gallery gurgled and choked its way out of the murky banks of the Galapagos Island communal bathroom, where hundreds of exotic species of semi aquatic animals did their business). ACRE was about art, as a real and true way of life, that life could not exist without feeling your bare feet in the dirt and sand, your junk in muddy water and your mind in a swirl of whiskey, beer and camp fire, back again early the next morning, up with the rooster, a cup of coffee and a new book from the library to start fresh.
ACRE (Artist Cooperative Residency and Exhibitions) has just completed its fourth year as an artist residency based out of Chicago that occurs for three two week sessions each summer in the heart of the Driftless Region of Wisconsin. (Just a little east of the Mississippi on the bottom part of the state.) Residents utilize a fully staffed Wood shop, Screen printing studio, Recording studio and A/V Cabin while drawing from the sheer open space and beauty of the property. Rotating visiting artists, critics and presenters influence the space along with organic conversations that are a product of an artist bee hive. This model draws from the pedagogy of many graduate programs in art, yet ACRE removes itself from the institution due to its structure. Roughly twenty volunteer artists and musicians organize and run the program, volunteering 6 weeks of their summer (even more while planning the resulting exhibitions of past residents) towards helping others make art. Instead of focusing on their own work they facilitate the work of others.  Right here, organization, politics and the board controlled interests typical of an institution are gone out the window, leading into a more natural system where everyone – staff, residents and visiting professionals – are interacting with each other the same. Communal meals, lovingly prepared by a dedicated kitchen staff, are perhaps the keystone of this success. Symbolically, class distinctions of laborer / patron are not just blurred but forgotten.
We started to see that money wasn't present at ACRE. Yeah, we all paid for the residency and it was understood that it was crucial to everyone getting there. But through generosity and time did everything exist in the space, in an ever growing forgotten area of Wisconsin. At ACRE, money was only needed in the neighboring town of Boscobel, which only sold cheap beer by the 30 pack. (At least, I'm pretty sure that was their major industry.) Creating a space where financial transactions were discouraged helped separate the real world from this special place. Class distinctions, power struggles and money were nearly eliminated at ACRE. With only two weeks, a society cannot be established, and with the staff insisting on doing all the work involved with operating the residency, a utopian model does not completely apply. (Not that utopia is what they are after.)
Utopia as a reality is impossible to sustain, as human drama will eventually overcome and surmount a perfect existence. Some asshole always finds a way to get his agenda to the top of our concerns. Instead, what may be proposed here is a part time utopia: a form that allows a brief exposure to a utopian system in a format that seems possible. Likewise, the temporal nature of the system actually allows it to thrive, as human nature never gets the chance to ruin it. Able to geographically remove ourselves from city life we could fit within a more fulfilling life in this part time utopia; a utopian model which recognizes the inevitable failure of utopias. In the span of a two week residency, utopia can exist. We started to get it. Hammering it home was Ukiah, a six person artist collective from the Bay Area, who leave their day jobs once a week to build a cabin out of fallen timbers and mud on a ranch property. What does it mean to have a part time or temporary utopia in the context of art? Does this mimic how art is often made, in spurts of spare time, extracted from the pressures of the real world? Could a model of a part time utopia be sustained on a personal level? Is the idea of utopia important to the creation of art? Is its manifestation proof that art can create social change, or merely a distraction from art making? Do you really want to live forever? Alphaville lyrics reprinted without permission?
Utopia CAN happen, maybe only once a week, for two weeks at a time or a few moments, which can be nurtured. Maybe with practice, it will be with you always. For me, utopia is drifting down the Kickapoo River on dollar store inflatables mixing warm Pabst with the river water. Its singing Stevie Nicks and Otis Redding songs with everyone around and not caring who hears you, but that you're heard. Its playing a four string Fender Squire in an empty grain silo that is better than an amplifier. It is eating a meal with 50 other people each night knowing all the ingredients were carefully and lovingly chosen from the immediate region. It is a constant exchange of ideas, and ideas as commodity, where money is replaced by beer or help with a project. Its understanding why Nick and Phil never wore shoes, and wishing you never bothered to pack any. Where dinner is served overlooking the sunset, and each sunset is better than the last. Every night is a celebration of the work done that day. Even the mosquitoes are contributing to your existence, saying: You Are HERE, as the mall map markers of the rural midwest. Fuck yeah, ACRE: You promised me transcendence in an email, and in real physical sweating pissing reality you delivered it.
SINCERE thanks goes to ALL the amazing staff who made this experience possible, and every resident, who, without being wiser, went along with it. Thank you. Thanks also to Lisa Walcott, for lending a photo of her experience.
---
ACRE in Wisconsin. Ox-Bow in Michigan. Bemis in Nebraska. With so much midwestern residency happening, there is no excuse not to apply. Details below. (And for anyone who missed part one, BOLT and PLAND are still accepting applications.)

ACRE
2013 Application now open, deadline April 15th with $25 fee waved by February 15th
ACRE (Artists' Cooperative Residency and Exhibitions) is a volunteer-run non-profit based in Chicago devoted to employing various systems of support for emerging artists and to creating a generative community of cultural producers. ACRE investigates and institutes models designed to help artists develop, present, and discuss their practices by providing forums for idea exchange, interdisciplinary collaboration, and experimental projects.
Residency: Steuben, WI
Exhibitions: ACRE Projects / 1913 W 17th St / Chicago, IL 60608
Our admissions panel comprises an impartial jury of established artists, critics and curators from Chicago and elsewhere. Jury members are asked to evaluate work samples and the written portion of the application. Scoring is based on quality of work, potential for growth, and feasibility of project proposed based on the facilities we offer.
Notification of acceptance will be issued in early May.
1 session (12 days), $600
2 sessions (26 days), $1200
full info available at http://www.acreresidency.org/
OX-BOW
2013 application now open, deadline for Summer MFA & Arts Faculty residencies is April 5th
Ox-Bow offers a wide range of opportunities for artists at all stages in their career. With year-round programs that cater to degree-seeking students, professional artists and those new to the field, Ox-Bow is a protected place where creative processes break-down, reform, and mature.
There are a variety of ways to engage in the program, from being a student, artist in residence, faculty member, visiting artist, or fellowship student.
Ox-Bow one and two-week residencies for Arts Faculty, June 2 – August 17th, 2013
Over the summer, Ox-Bow offers one and two-week residencies for artists who are also faculty members in the arts, in an adjunct or full time capacity. This program is designed to give teaching artists the much needed time to focus on their own work throughout the summer and also to connect to other faculty who are teaching at Ox-Bow.
Artists are selected upon the merit of their work and written statements describing their proposed use of the residency. During their stay, artists are encouraged to present a slide lecture or reading of their work and to participate in the community life at Ox-Bow. Recipients receive a small private studio and room and board. Please note that the classroom studio facilities are not available to artists in residence.
Cost: $225 per week, (includes room and board and studio use), due at the time the residency is awarded.
Deadline: April 5, 2013
Ox-Bow MFA Residency, three week residency, June 2 – August 17th, 2013
Ox-Bow will offer three to five 3-week residencies to MFA candidates from schools around the nation. Students must be currently enrolled in an accredited MFA program or have graduated from an MFA program on or after December 2012 to qualify. Students may apply as individuals or as pairs to live and work on campus on a project of their design. Applicants will receive one studio space, as well as housing for the duration of their stay (if applying as a pair, applicants will share a studio, as well as housing). Access to classroom studios and studio equipment is not guaranteed. Students should submit proposals to create work that is not dependent on studio access.
These three-week residencies are designed for graduate students who may not need the formal instruction provided by Ox-Bow's traditional class structure.
Only one application is required from the applying group/collaboration. The first person listed on the application will be considered our main contact person.
Cost: $500 per 3-week residency for one artist; $800 for two artists, (includes room and board and studio), due at the time the residency is awarded.
Deadline: April 5, 2013
For full information, visit http://www.ox-bow.org/experience

The Bemis Center
Accepting applications for 3 month residencies featuring $750 monthly stipends, generously sized live/work studios and 24 hour access to facilities. Deadline February 28th, 2013 (!!)
The Bemis Center provides Artists-in-Residence with the gift of time, space and support.
TIME 3 months of uninterrupted, self-directed work time.
SPACE The Bemis Center is housed in two urban warehouses totaling 110,000 square feet. Each artist is provided with a generously sized live/work studio with a private kitchen and bathroom and 24 hour access to facilities including a wood shop, installation spaces, and 10,000 square foot sculpture facility.
SUPPORT $750 monthly stipend.
Applications are being accepted through February 28.
For more information or to apply: http://www.bemiscenter.org/residency/
---
This week Bad at Sports started a residency at the A+D Gallery (618 South Wabash, Chicago) at Columbia College. We have many plans for what will be done in the space and how it will be done, but how it evolves depends on all of us and you.
In the space we will be varying our activities between meetings, live interviews, live recordings, Ping Pong (Wii and probably Foosball,) working on a couple of sound pieces, skateboarding, blogging, watching Game of Thrones, and other such nonsense. Â Watch our twitter feed for who we are interviewing, when, and what fun stuff we are doing on our Saturdays (gallery tours, live Art21 tapings, skate posse meet ups to skate Dan Peterman's skate park, and some other fun stuff) We will have the following folks in for live interviews: Catherine Sullivan, Steve Reinke, Jason Salavon, Jessica Stockholder, Joe Meno, Dan Tucker and more…
YOU ARE WELCOME ANY TIME!
We ask that you not interrupt tapings but we are happy to talk to you or play pong anytime we are not on mic.
What you missed this week…
Kate and Duncan started work on a two channel version of the piece we are working on. This time we were shaping a conversation between Nato Thompson and Mary Jane Jacob, which we will scale up over the next two weeks to include Mark Dion, Pablo Helguera, and Liam Gillick.
We interviewed Ken Fandell and Christy Matson and ran a small Ping Pong tournament on Thursday night (the gallery is open to 8pm on Thursdays) with a few people who turned up.
Here are some photos of these weeks progress. Â We can't wait to see you!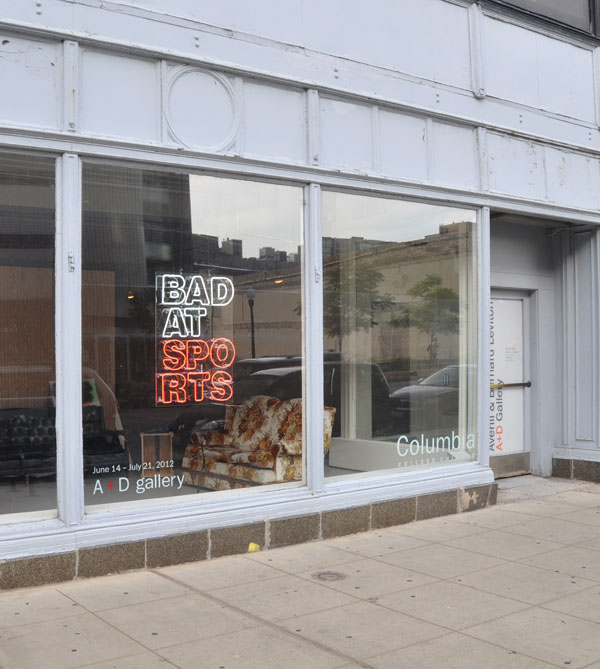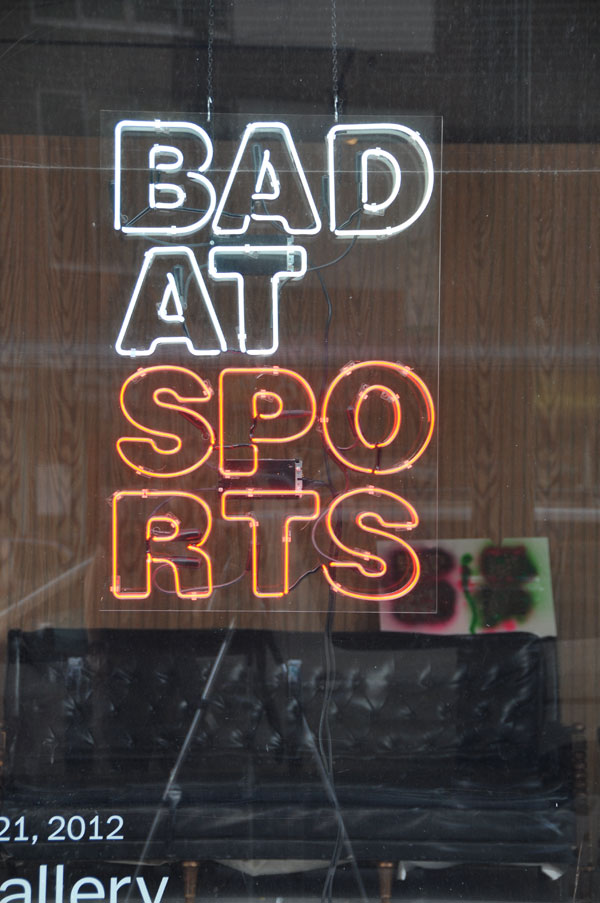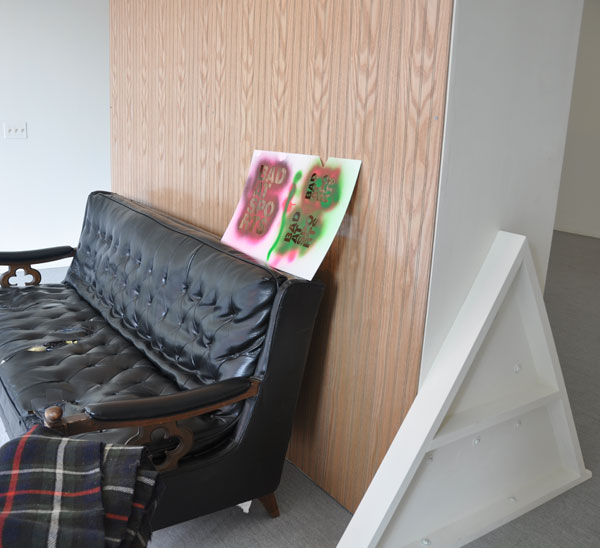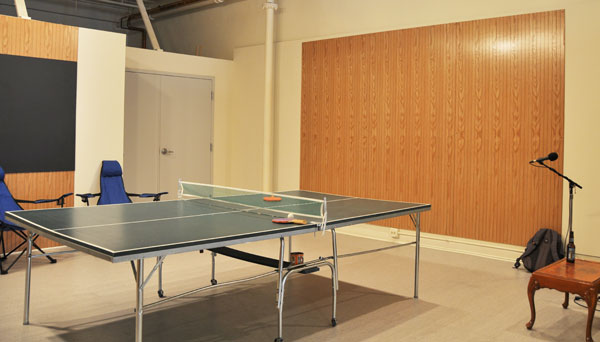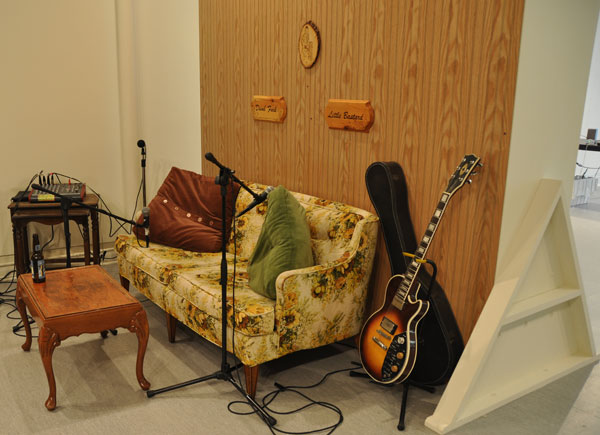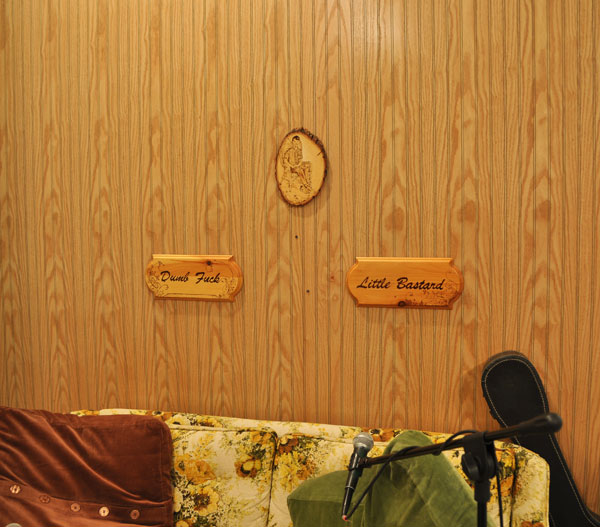 ---