Guest post by Mark Sheerin
It is more than 1,000 miles from Luton, England, to Reykjavik, Iceland. But Dominic from the UK town appears to love a good caper. Why else would he put together a group show on very little money in one of the most far flung and expensive cities in Europe?
"It was done on a wing and a prayer," he tells me on the phone from his Luton studio. "The art was just really, really ambitious considering we didn't have much money to play with. It's amazing what you can do with a cardboard tube and a delivery van."
Five artists took part. And the show has just run for a month at gallery Kling & Bang. Along with Dominic, the full bill included Gavin Turk, Mark Titchner, Laura White and Peter Lamb. The show went by the name London Utd. "It's kind of doing what it says on the tin," says Dominic, whose eponymous town is just a twenty minute train ride from the UK capital.
Not that he is the first to cross the Atlantic to the artist led space. He tells me that Paul McCarthy and Jason Rhoades have also shown at the dynamic and co-operative venue. And Dominic takes the opportunity to recount the tale of Kling & Bang's legendary appearance at Frieze Art Fair.
"They did a Frieze Project in London in 2008 called Sirkus. It's an incredible story," says the artist, telling me that Sirkus was the name of a Reykyavik bar: "This place was the hub, the heartbeat of the arts community". But after nine years of business, Sirkus closed down, leaving Kling & Bang free to turn the façade and fixtures into a temporary installation for the art fair.
Dominic warms to his tale: "They arrived at Heathrow in October 2008 and basically all their credit cards had been stopped because the [Icelandic] crash had suddenly happened overnight and so this bar, which was a mirror of good times and place to meet, became that again in London." Word soon went round about the penniless Icelanders with the reconstructed bar.
Things are a bit better in Reykjavik now and in its way London Utd has become another bridge between the art scenes in both cities. Mark Titchner's piece was a piece of text in Icelandic, which read The World Isn't Working. (Perhaps the UK crash is yet to come.)
Gavin Turk meanwhile offered a twelve and a half metre diptych inspired by Andy Warhol's Death and Disaster series and featuring the four wheeled emblem of working class Britain the Ford Transit. Laura White produced no less than 54 drawings of photos of sculptures which she herself had made. And Peter Lamb translated the shifting detritus on his studio floor into two large abstract canvases.
Asked about one of his own works in the show, Dominic is ready with another yarn. "That photo was done as a tribute to Paul Young," he tells me. Like the artist, the singer came from Luton. "He used to work at Vauxhall [car plant] in the early 80s and he told someone I know in the canteen once that he was going to be a global pop star and then literally 18 months later he was, with Everytime You Go Away."
The track resonates with many a Lutonian and inspired a Dominic from Luton performance at an event called Café Almanac organised by Bedford Creative Arts. This involved sourcing an 80s wig from Luton Indoor Market, posing for a portrait artist in the shopping centre and getting 5,000 badges made to cover a cheap suit. "I just stood up in front of about 50 people in this Working Men's Club on a Saturday afternoon and sung my heart out," recalls the artist.
This took place under a net filled with 200 balloons in the colours of the local soccer team, intended for release in the final verse. However "The net got caught in all of my badges so I had 200 balloons attached to me and I panicked and – it wasn't scripted at all – I basically ended up having a fight with these balloons and stamping on them and stuff and it brought the house down actually."
But despite the hazardous stagecraft, Dominic's "biggest challenge" is a self-proclaimed inability to sing. So it comes as no surprise that the artist thinks most performance art is too earnest. "People would argue with this, but I think there's a duty to entertain," he says, "That's just my take on it. That's my little mantra." Even the anecdotes which relate to each of his gigs are compelling experiences.
As a final aside, it's worth pointing out that the artist formerly known as Dominic Allan comes from one of the most derided towns in the UK. His "from Luton" tag is a sticky piece of cultural baggage. Dominic tells me that the name just came about through being easy to remember when he ordered materials.
Now, he claims, "It's just a very glorious vehicle for the idea of the underdog and also to shove it back in people's faces now because Luton's one of those towns which people laugh about . . . The more I go on, the more I realise that it is serious, and it is serious".
So that's Dominic, from Luton, easy to laugh with, hard to laugh at. Prepare to be entertained if he ever comes to your town.
Mark Sheerin is an art writer from Brighton, UK. He can also be found on Culture24, Hyperallergic, Frame & Reference and his own blog criticismism.com
---
Happy New Year! I have scoured the Internets for you, which included twitter, and look what the cat dragged in. Jason Lazarus+Photography+Johalla Projects = all kinds of awesome.
Information below. Good luck!
Filter Photo Festival is pleased to announce an open call for photographic work for a juried exhibition, "Archetype Drift." Filter's 4th juried exhibition will run concurrently with the Society for Photographic Education's (SPE) 2013 National Conference. The exhibition will be held at Johalla Projects, a gallery located in Chicago's West Town neighborhood, and will run from March 4th – March 23rd, with an opening reception on March 6th. Archetype Drift will be juried by artist, curator, writer, and educator Jason Lazarus.
Dates
February 4th: Deadline for submissions
Mid-February: Entrants are notified of juror's decision
March 4th: Exhibition opens
March 6th: Opening reception
March 23rd: Exhibition closes
Theme: Archetype Drift
"The illiterate of the future will be the person ignorant of the use of the camera as well as the pen." -Laszlo Moholy-Nagy
Photography can be a painful mirror.
Because of its illustrative tendencies and mnemonic capacities, photography enables us to tell the stories we want to tell with a hammer that is the frame. What happens when the medium gets in the way of the most important narratives?
Photography can be a seductive enabler that, at its worst, allows us to fetishize, beautify, and conduct shallow investigations. Meanwhile, paradigmatic changes in history and culture metastasize alongside new technological ways to make, edit, and distribute images. Are photographers pushing envelopes of meaning and relevance? Are they even keeping pace?
With the ubiquity of images high and low, how does an image-maker create cultural value in 2013?
Archetype Drift is a call for new methods of photographic making, editing, and presentation.  It is a call for risk taking, chance operations, relabeling, and letting go of the comfortable.  It is in itself an experiment and a (momentary) mirror.
http://www.filterfestival.com/archetype-drift-juried-exhibition/
---
Audio clip: Adobe Flash Player (version 9 or above) is required to play this audio clip. Download the latest version here. You also need to have JavaScript enabled in your browser.
This Week: An interview and guided tour with photographer and teacher Dawoud Bey.
Dawoud Bey: Harlem, USA
Wednesday, May 2, 2012–Sunday, September 9, 2012
Gallery 189
In 1979 African American photographer Dawoud Bey (born 1953) held his first solo exhibition at the Studio Museum in Harlem, showing a suite of 25 photographs titled Harlem, U.S.A. Bey had been in residence at that museum for one year, and he had made the surrounding neighborhood a subject of study since 1975. Though raised in Queens, Bey and his family had roots in Harlem, and it was a youthful visit to the exhibition Harlem on My Mindat the Metropolitan Museum of Art in 1969, that had given Bey his determination to become an artist.
Harlem, U.S.A., which has never been shown complete since the Studio Museum exhibition, appears fresh today partly in its manifest difference from much of Bey's later work. The prints are not large, not in color, and do not come in multiple parts; the subjects are not all adolescents, and they do not "sit" for the artist but were found by him on the street. And yet all these photographs are sensitively composed and radiate an emphasis on the calm and dignity that would become hallmarks of Bey's approach. Like August Sander, Bey wanted to show the "types" of Harlem's residents: the barber, the patrician, the church ladies, the hip youth. He was searching for a way to combine the specificity of photography, which only knows how to record details, with the diversity of Harlem, a neighborhood as varied as any in the country. And he wanted to do this without courting stereotypes.
Thanks to the efforts of more than 20 patrons, led by Leadership Advisory Committee members Anita Blanchard and Les Coney, the complete vintage set of Harlem, U.S.A. has been acquired by the Art Institute. A further five photographs from that time, never before printed or exhibited, will be donated by Bey to the museum this fall. Complementing this exhibition are a selection of permanent collection works in Gallery 10 curated by Bey as well as a career survey of Bey's work presented at the Renaissance Society at the University of Chicago from May 13 through June 24.
Dawoud Bey is a professor of art and was named Distinguished College Artist at Columbia College Chicago, where he has taught since 1998. Bey studied at the School of Visual Arts in New York and holds an MFA in photography from Yale University. His work has been the subject of a retrospective exhibition at the Walker Art Center (1995) and a four-year traveling exhibition, called Class Pictures, mounted by Aperture and first shown in 2007 at the Addison Gallery of American Art.
Catalogue
A catalogue accompanies the exhibition with images of the entire photographic series and essays by Matthew S. Witkovsky, Richard and Ellen Sandor Chair and Curator, Department of Photography, and Sharifa Rhodes-Pitts, author of the monograph Harlem Is Nowhere.
---
Audio clip: Adobe Flash Player (version 9 or above) is required to play this audio clip. Download the latest version here. You also need to have JavaScript enabled in your browser.
download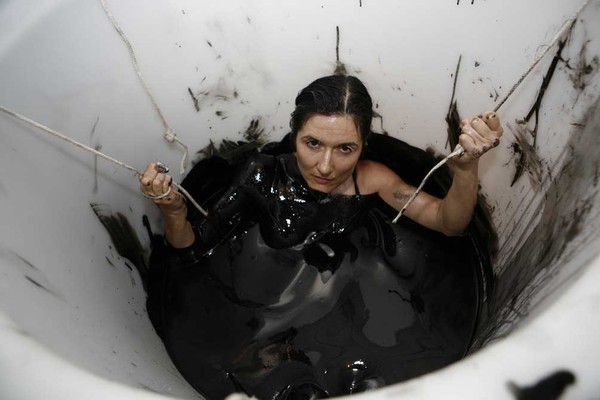 This week: Living legend, innovator, visionary, Carolee Schneemann.
Working across a range of disciplines, including performance, video, installation, photography, text, and painting, the artist Carolee Schneemann has transformed contemporary discourse on the body, sexuality, and gender. During her recent visit to San Francisco, Schneemann participated in the November 30, 2011 panel discussion, "Looking at Men, Then and Now" [LINK: http://www.somarts.org/manasobject-closes/] at the Somarts SOMArts Culture Cultural Center, in San Francisco, in conjunction with the exhibition, Man as Object: Reversing the Gaze, in which she was also a featured artist. On December 2, 2011 Eli Ridgway Gallery hosted an evening in celebration of the recently published Millennium Film Journal #54: "Focus on Carolee Schneemann." Art Practical's Liz Glass and Kara Q. Smith had the opportunity to sit down with Schneemann in between the two events to speak with her about her work.
Carolee Schneemann [LINK: http://www.caroleeschneemann.com/index.html] has shown at the Los Angeles Museum of Contemporary Art; the Whitney Museum of American Art; the Museum of Modern Art, New York; Centre Georges Pompidou, Paris; and the New Museum of Contemporary Art; among many other institutions. Her writing is published widely, including in Correspondence Course: An Epistolary History of Carolee Schneemann and Her Circle (ed. Kristine Stiles, Duke University Press, 2010) and Imaging Her Erotics: Essays, Interviews, Projects (MIT Press, 2002). She has taught at New York University, California Institute of the Arts, Bard College, the School of the Art Institute of Chicago. Schneemann is the recipient of a 1999 Art Pace International Artist Residency, San Antonio, Texas; two Pollock-Krasner Foundation grants (1997, 1998); a 1993 Guggenheim Fellowship and a NationalEndowment for the Arts Fellowship. The retrospective of her work, Carolee Schneemann: Within and Beyond the Premises, is on view at the Henry Art Gallery, in Seattle, through December 30, 2011. [LINK: http://www.henryart.org/exhibitions]
An abridged transcript of this interview appears in Art Practical's "Year in Conversation" issue, which you can see here:  http://www.artpractical.com
---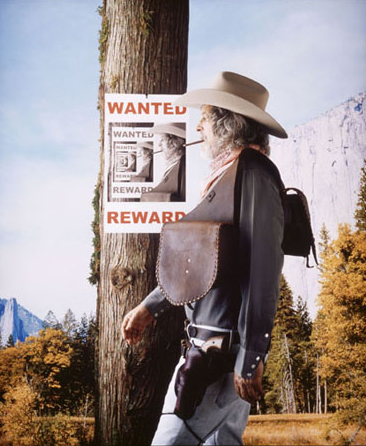 The latest in our "From the Archives" spotlight is dated February 11, 2007: Richard Holland, Duncan MacKenzie and Meg Onli talk to Rodney Graham on the occasion of his solo exhibition at Donald Young Gallery. And hey, coincidentally, Rodney Graham has a new show up at Donald Young right now, through November 23rd, 2011!
Click here to listen to Episode 76 featuring Rodney Graham.
Rodney Graham, on repeatedly recasting himself in his work:
"It was just easier to do that, and it gave me a certain limit, placing limits on what I would do. It was a way of maybe trying to distinguish my work from other Vancouver artists who are really masterful at that like Jeff Wall or Stan Douglas…I thought the performance thing was maybe more my thing. It was a way of doing something that was my own." – Rodney Graham, interviewed by Bad at Sports.
---