1. International Performance festival, Rapid Pulse, is now accepting proposals until November 15th.
DEFIBRILLATOR PERFORMANCE ART GALLERY is now accepting proposals for our third annual RAPID PULSE INTERNATIONAL PERFORMANCE ART FESTIVAL (RP14) to be held JUNE 5-15, 2014. RAPID PULSE aims to represent a wide range of styles and forms of performance art. Contextualizing performance within visual art, RAPID PULSE embraces artists who look to the body, objects, space, and time for inspiration, research, and practice. We are committed to invigorating CHICAGO by bringing to the city artists of exceptional calibre from around the world while also supporting local artists. Dynamic programming, decidedly fearless and unique, aims to provoke thought and stimulate discourse surrounding performance art. more info here.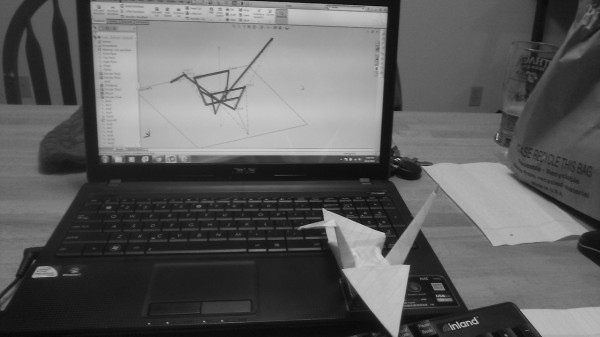 2. BOULEVART Call for Submissions: Outdoor Installation, Performance, Sculpture
BOULEVART presents art installations and community-based projects in a large front yard along Chicago's historic Logan Boulevard.  The outdoor space is located at 2723 W. Logan Boulevard and measures 48 x 60 feet.  Water, electricity are available and opening reception is provided. Project affords a $100 honorarium. Send an e-mail with your name, address, phone, project description, images (optional) to boulevart@gmail.com. Check out Boulevart's tumblr here.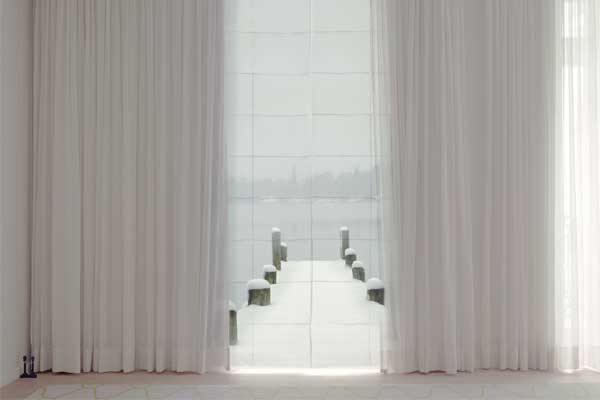 3. Corinthia London Artist in Residence 2013-2014 is inviting filmmakers to respond to an application form (below) by December 13th 2013.
This is the third year of Corinthia London's Artist in Residence programme, which each year sees an artist from a different discipline (art, theatre, film, fashion, design, literature) chosen by a panel of judges and create work in response to a brief set by Corinthia London. The application forms will be reviewed by the judges by the end of January with the winner awarded a residency at Corinthia London for approximately one month, between February and April 2013 (depending on the applicant's availability), with £15,000 to make a short film based about The Power of Sleep. During the residency the winner will be tasked with making a film to be screened at Corinthia London early May 2014. Read the prompt, how to apply and more details here.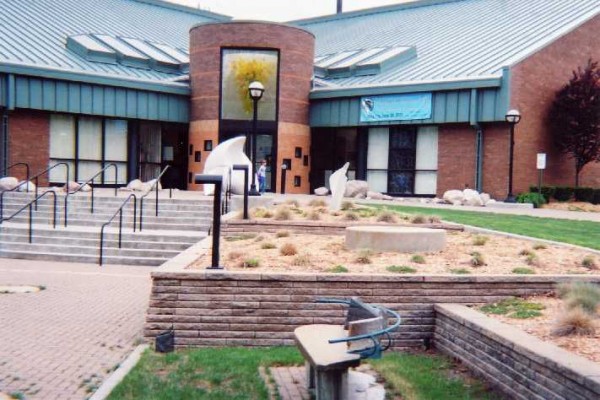 4. Propose your work for artlab and/or the KRASL Art Center (MI): Deadlines for review are November 15 and March 15. 
To have your artwork considered for display in the main galleries, please mail the following materials to the Krasl Art Center, attention Curator: Cover Letter, Artist Statement, Current Resume, 12-15 JPEG images. Critical reviews of your artwork may also be included but are not mandatory. // artlab is a venue for all artists who are pushing the boundaries of medium and form. / artlab is a gallery space dedicated to installation, time-based media, sound and light. / artlab is not afraid to showcase the fruit of visual experimentation; it does not require a 'finished product' or an 'established artist'. Go here for more details.
---
 Guest post by Hannah Verrill
Michal Samama is a performance artist and choreographer from Israel.  She recently came to Chicago by way of New York to begin her MFA in studio art at The School of The Art Institute of Chicago. She is now focusing on the research and creation of movement based solo performances and multidisciplinary collaborations. A couple of weeks ago I spent time in the studio with Michal as she prepared for an upcoming performance at Northwestern University.  The following dialogue ensued:
Hannah Verrill: I'm thinking about a solo performance practice, and if it is distinct in the sense that you as the maker can never fully step outside of the work in order to witness it.  I am curious about how you come to 'know' the work that you are making as you are making it.  Do you use video as a reflective surface to see what you are making?
Michal Samama:  Now I find myself using video, but it didn't start that way.  I became so interested in the images, in creating images and then of course changing the images, transforming them into other images.  So in a way I feel that I have to see it. I guess I started to use video at some point, but before video I was using the mirror.  Over the past few years I've also started to take photos of my body and my movement in the studio.  I have tried to direct my body to a specific image but at the same time to be in the movement, or the position, or the expression while taking the photo.  Those moments that I've captured have helped me to develop the visual aspect of the performance.
So it starts from a visual image that I have, that I imagine, and then I start to explore it, to transform it, to do this whole research in the studio.  Video can tell me if the image or sometimes also the timing is right.  My question is what is that 'right'?  What is the right image?  What is the right timing?
HV: For me, time is something where video and live don't match up.  I can be watching a video of performance and something feels distinctly too long, but if I were with that body in space I could be having a completely different temporal experience of that same action occurring. 
MS:  It's interesting because when I look at the video, and again, it's a tool, it always seems for me that I don't take enough time.  That in live I push myself too fast, that it actually needs to be slower.
HV:Â  Right, and video helps you see that or know that.
MS:  Yes, even though it can be very boring to watch this stillness, but the way I sense the timing of my body through video is usually that I need to slow down and take more time.  It's something I'm trying to work on right now, but it can be very scary for me not to just move on and go to the next image.
So when it comes to performing in front of an audience there is this internal thing going on.   This other layer, the negotiation between the way I build or shape the external image with what's going on inside, and there is the encounter with the audience.
I remember the moment when I started look out.  I think there's a difference between this external artificial gaze into the audience versus really looking.  Of course it's a solo, like I am the performer and you are looking at me, but then I'm looking back at you and maybe you feel awkward or embarrassed, but maybe you are thinking about your next doctor's appointment or your surgery.
HV: Would you say that there's a kind of feedback loop in place? A set of information that you receive from your audience by way of their presence, in a specific sense, that comes to influence how you are performing?
MS:  Yes, or you could think of it as a dialogue. It's about questioning this idea of me as the performer being the authority.  Or it's also about questioning what is your (the audience's) role here.  I started to think more of this idea of performance as a collective event or social event. This is what is unique for performance.  It puts into a laboratory this idea of the social event.
I do remember one work from a few years ago when this question came up of if I wanted to take my gaze out into the audience or still be in this internal dance-y gaze, and at that point I chose not to.  I was too afraid or I didn't know what to do with it.  But now it's different, and I've started to make it more and more what I do.  I'm interested in this kind of transformation of images happening during the performance.  Part of the transformation of course is the homework that I worked on in the studio—the choreography—but of course part of it is like what you're saying, the feedback.  So in the end there are many more transformations than what I initially thought of because of the presence of the audience.
HV:  I wonder if you could talk about the process you're engaged in currently with this upcoming performance. 
MS:  In some ways this is the most difficult process to speak of because it is happening right now.  I'm working on this piece for a conference and the name of the piece is What Am I Paying You For? With the last few pieces I was more and more into this negotiation between the abstract of the body and the concrete of the body, and the idea of looking closely at body parts, zooming in on body parts.  But of course in performance you can't really do it.  I mean that's what I'm trying to do, but there is always the body as a whole.
HV: Right, and the space that the body is in.
MS:  The space, and the sound, and everything.  But the space and the sound are there in video, but in video we try to ignore it.
HV: But with video, with an actual zoom or various editing functions we can actually direct or focus attention.  I mean, with performance we can too, but it's very different. 
MS:  Yes, you can zoom in with a camera and show just this part, but how do I do it when my whole body is there, when the audience is there?  So I went into the studio taking this bag with me, with all of my materials in it. The rule that I set up for myself recently is that I don't do this theatrical thing of having a set stage, and then I perform, and then someone cleans it up.  I do it all myself as part of the performance, I guess to kind of blur this line between performance, life, when does it begin when does it end.  So I said OK, I'll just go to the space with the materials in my bag, but then I thought well this is not interesting enough. And then I decided to put the bag on my head.  I'm naked also.  So now I think that seventy percent of the performance is with the bag balanced on my head.
HV:  So you came to the studio with your bag of materials.  How is it that you decided to put the bag on your head? Is that an impulse or is that an example of an imagined image?  How did that happen?
MS: So that maybe was not an image, I mean when I did it I felt that maybe it could be an interesting image.  Putting the bag on my head immediately calls in a set of associations, connotations – I would like to play, at the same time, with the balance, the physical 'risk' or challenge but also with the associations, mine and those of the audience, sometimes they can also be risky especially when it comes to nudity… so I am on my knees, trying to balance the bag on my head, but I'm also a naked women on her knees.  You have to decide what to look at or what draws your attention. But I guess initially that gesture came from my desire to put myself in an uncomfortable or risky situation.
HV:  It's also a precarious situation because the bag could fall.  Does the bag fall?
MS:  It can, and in that sense there is a really different quality to rehearsal and performance, because things happen in performance because of the anxiety or excitement.  New things can happen.  For example I was working in an earlier piece with rocks, holding seven rocks.  During the first performance one of the rocks fell and it had never happened to me before, and it never happened after.  Just that first performance.  And yesterday my husband came to the studio to see this current piece for the first time, and I'm there standing with the bag on my head and I felt the weight of it on my neck and the tension in a way that I had never felt before in rehearsal.
HV:  Going back to the internal experience of the performer, and then there is the external image that you are creating with your body and various materials.  It occurs to me that the external image aside, you wouldn't know what's risky or vulnerable without feeling it, that it's a felt thing.  It's not exactly conceptual, but rather it seems as though it would need to feel legitimately risky for you. 
MS:  There is something very clear about the images, but then the risk is in the movement.  Otherwise it would be just like a photo.  A static image.
HV:  Does risk and vulnerability enter into the audience's experience of your work?
MS: Â We spoke about the gaze and how at a certain point in my work my gaze started to be directed out into the audience, and that is something I am working on, going more and more towards the audience and really bringing them into the situation.
But the whole idea of audience participation is such a cliché now.  It's a question of how to work with it.  With my body I try to ask: what are the possibilities of the body, what can the body be and how do we read each image that can be created with the body, or with the movement?  In working with audience, I want to give them a chance to respond in different ways, or to offer something that is a little disturbing maybe. I think no matter what you are always asking something from the audience, sometimes you are asking them to be very passive.  In my performances I think in a subtle way I try to ask them to be active.  What I don't want to do is to give instructions, this is not my way, I like that the way is more hidden.  To give more space, to create the space for negotiations.
HV:  And choice making as well, your audience can choose how and to what degree to participate.  But you're not letting them off the hook either. 
MS:  Yes.  This may be a solo, but don't be mistaken, you are here and you are apart of it.
For me, because I grew up on a kibbutz, I have these collective issues, and there is no solution for that, no answer.  It is just apart of what I am thinking through, or working through; this idea of performance as a collective experience, and creating space for individual responses. It's your choice, and it's a moment between us, and intimacy is a big word but I feel like there can be a kind of intimacy, something can happen there.
For example when I did the orange thing again at Judson Church, the first person was trying to take the orange from me, so it became this fight.  And then almost with everyone else they were imitating this.  So there's this kind of peer pressure, or how we follow what our peer just did.
HV:  It makes me think about what you were speaking to earlier, about how the presence or the feedback from the audience is a way to make the work improvisational to a degree.  It occurs to me that you cannot rehearse this aspect of the work, the interaction between you and your viewer(s).  So you are leaving space for your viewer to enter into the work, and also to determine the work, perhaps even make the work with you. 
MS:  That's the thing. I'm not so much into this idea of a closed production.  It's not just this thing where you come, and you see something, and you stay out of it.  It's more like a social experiment.  Of course I'm leading it and bringing the materials, the proposal.  I'm proposing something, and then it can change.  Parts of the work are very choreographed—there is a choreography in place—but still it is changing all the time.  There is an ongoing influence between you and I.
 
Hannah Verrill is an artist living and making work in Chicago, Illinois.
---
Tercer Cuerpo,the claustrophobic experimental play by Argentinian company Timbre 4 opening at the MCA next weekend, takes place, according to director Claudio Tolcachir, in "an office that doesn't have any more reason for being, its services have no meaning."  While remaining in the office set, characters as obsolete as the space in which they labor appear to act in other settings, other places. Tercer Cuerpo is partly about labor and identity, particularly the disappearance of sustainable, meaningful jobs for people. What happens to these characters, and us, when we must find meaning in our lives apart from a career or calling? The always-already obsolescence of the form of theater makes the piece of interest to representing labor in contemporary performance and medium specificity in dealing with contemporary collapses of space and time. But the company Timbre 4 is also a landmark for contemporary Argentinan art practices; their home base in the working-class Boedo neighborhood of Buenos Aires has become a hotbed and model for independent, experimental theater and performance.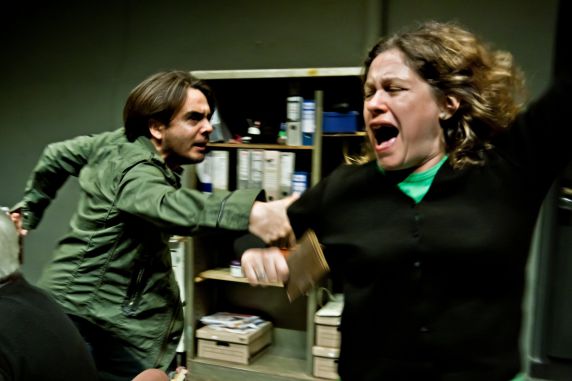 Tercer Cuerpo, courtesy of the MCAÂ 
This Spring MCA's Yolanda Cesta Cursach talked with Tolcachir about the approaching Chicago debut of Timbre 4. Her interview, translated by Cursach, appears below.
YC:  In Tercer Cuerpo, it seems the playing area is some undeniable womb for five very different biographies.
CT: Tercer Cuerpo is a fragmented telling of 5 simple stories crisscrossing the solitude of these individuals immensely incapable of dealing with what life deals them.
The decadence of the playing area reflects the characters' personal disorientation. They want something from their lives. Simple things. Things that in general can be had. But they don't, and this situation causes them enormous shame.
What I like in live theater is getting absorbed and at the same time taken by the story to an uncomfortable place. But this still depends on an intimate place, for my discomfort being the spectator can identify with the great and the small. With what is being known in my heart. In that divide between laughing at the same time that we could cry is where we identify with others.
YC: Timbre 4 has toured widely outside Latin America. What's the audience's response to your plays?
CT: It's fascinating, sometimes foreigners are even more demonstrative that Argentine people. I don't know if that's because they find the plays odd. When you write a play, you think of the audience of your country. Furthermore, these plays are shown with subtitles, so I don't know whether the translations are alright or not, I just trust the translators. I remember once, in Dublin, a man asked me, "Did you get inspiration from an Irish family?" In France, for instance, people asked, "Do all Argentine mothers sleep with their sons?" European people are amazed by the fact that we Argentine artists create plays with a very low budget. They can't believe some actors rehearse for free and, even so, the plays are still amazing.
YC:Â Â You seem to be interested in alternative family ties.
CT: I believe that everything revolves around the family—building a family is building a society too. Hamlet can be a political play or a family drama. I'd rather make the spectator feel involved with the story between the characters than anything else.
YC: Timbre 4 is an ensemble. What is your connection after 12 years since forming ?
CT: Our theater is about investigation, and we have modest beginnings keeping us aware of our city's social situation and the multitude of other storefront theaters' beginnings. From staying together all these years we manage to overcome the limitations of our neighborhood and of experimental theater, so that we can get the regenerating public which we so want to reach.
YC: What's the difference in Argentina between mainstream plays and storefront plays?
CT: I've performed a lot in mainstream theatre, as an actor. The production scheme is different. When you are directing a mainstream play, you ask for a couch and the next day you have it in the set. In off-theatre plays, you have to get in your car, start your engine, go to a market and buy the couch yourself. But then, the feeling between the actors is the same. I've never directed a play I didn't like. I couldn't direct a play if there was a bad working environment.
YC: Why make theater at all? What is so irrepressible about treating your writing this way?
CT: In my case it's completely selfish. Theater makes me happy, I feel alive, excited from it, and to be honest I'm not good for anything else. Investigation, risk, collaboration, unraveling and breaking routine each time never ceases to seduce me.
---
Guest Post by Hannah Verrill
I'd like to use this bit of time-space to introduce a series of posts that will use process as a way of looking at and unpacking a handful of contemporary performance practices.
Each segment exists first as an encounter between an artist and myself. In the space between maker and observer, together we excavate a process, a series of actions that the artist is currently using to create performance material. Each exchange is specific to the work at hand, necessarily time-based, and unfixed in form.
The writing, produced in response to each exchange, seeks to mirror the kind of thinking that happens for a viewer after a performance has ended. The faulty and exuberant process of sifting through, assembling, and organizing the experience of such an ephemeral form.
Why focus on process? I'll take my cue from Gertrude Stein: in order to know we always have to go back. 
I grew up in Brooklyn, NY and it was through my mother and her involvement as a performer with Elise Long's amorphous dance-theater company Spoke The Hub that I began performing at the age of four. Long's performance projects were interdisciplinary, using movement as their main component but regularly incorporating visual art and spoken text.
In one of my earliest performance memories I am six years old on a large stage at the Brooklyn Academy of Music. I am hiding behind a set piece waiting for a cue and watching Elise Long, dressed in a magnificent red lobster-gown costume, deliver a monologue to an audience of hundreds.
Two years later I was cast in Meredith Monk's work The Politics of Quiet; an ensemble piece addressing the Bosnian war for independence and Sarajevo in the 1990's. I recall the intensity of the audition for this piece: my eight-year old body crossing a room slowly, picking up a vessel, feeling its weight and carrying it with me through space, and later being asked to sit as still as possible, my legs folded in front, focusing my attention on the air surrounding me.
In contrast to these kinds of engagements, my experience with performance as a kid was just as often marked by amateur experiments: strange dance-theater pieces thrown together in collaboration with cousins and staged for the family after thanksgiving dinner; solo dance numbers set to Fleetwood Mac and performed for my brothers, my dad, and a video camera; improvised movement by myself and for myself in the attic space of my home.
Three months ago I completed an MFA degree from The School of the Art Institute of Chicago focusing in performance. From where I stand now in relation to these childhood memories, I am aware not only of the performances themselves—events characterized by the work meeting an audience—but also of a much larger and more complex sea of experiences surrounding and generating the work. Time does its thing and I am still standing inside of the processes of those past works: the scaffolding comprised of auditions, rehearsals, trials, notes, periods of waiting, of watching, of thinking, of doing.
Performance theorists assert that in the instant of performance, the work experiences a kind of disappearance. With twenty-two years as a performer, I have felt time and time again the loss that comes with a performance's end. My experience of my body as a learning-thinking-moving-performing thing, never fully knowing or comprehending the work that I was just then putting forth towards an audience—a you. This repeated rehearsal of loss drives my desire to spend time with and examine rigorously the nature of a process that works towards a disappearance.
What remains and what comes next? In a disappearing present, the past and the future takes on considerable weight. Process asserts a present. If we can agree that as a form performance undercuts the value of a static or fixed product—an end result—the questions of what remains and what comes next persist. How can the weight of the past and future be leveraged, made light and moveable? I can commit to the present just like I can feel the weight of my feet on the floor, just like I can feel my breath as it rises and sinks through the space of my torso—through a focus of attention. I will practice that attention to the present by way of this series called Process Notes.
Hannah Verrill is an artist living and making work in Chicago, Illinois.
---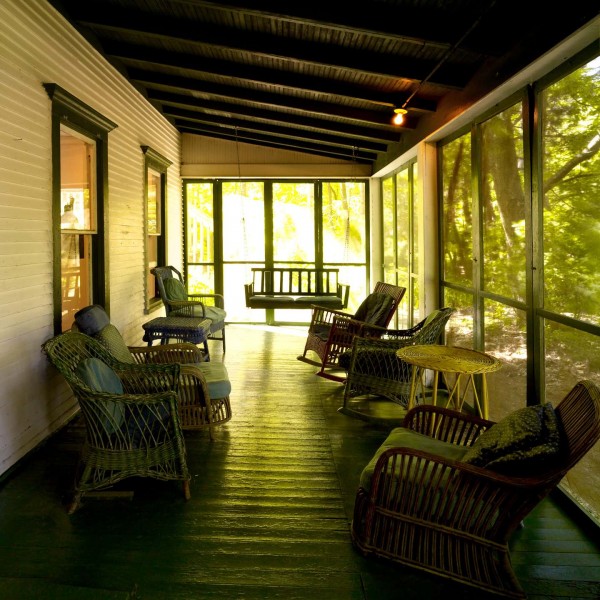 1. Oxbow Development Coordinator
Ox-Bow is seeking a Development Coordinator. This full-time position based in downtown Chicago with occasional trips to the Saugatuck, Michigan campus.

The Development Coordinator works with the Executive Director and Development and Marketing Director to implement and support key initiatives (appeals, events, cultivation and stewardship activities, etc). This position's primary responsibility is to provide integral support for Ox-Bow's fundraising and donor marketing efforts (with annual targets of $1.5 million and growing) and join a vibrant, creative Ox-Bow team. The Development Coordinator reports directly to the Development and Marketing Director. (more here)

2. New Urban Arts in Providence, Rhode Island  is accepting applications for a new Director of Programs.
We seek a candidate who believes in the power of creative practice and lifelong learning. The complete job posting follows.

Founded in 1997 with seed funding from the Echoing Green Foundation and Brown University's Swearer Center, New Urban Arts is a nationally recognized arts studio and gallery for high school students and emerging artists in Providence, Rhode Island. Our mission is to build a vital community that empowers young people as artists and leaders to develop a creative practice they can sustain throughout their lives. We have been recognized as a national model for engaging underserved teenagers through the arts.

The President's Committee on the Arts and the Humanities has given New Urban Arts a Coming up Taller Award, the nation's highest honor for youth arts and humanities programs. We were one of only nine organizations selected to participate in ARTOGRAPHY, a multi-year national Ford Foundation-initiative documenting and disseminating the artistic and organizational practices of exemplary diverse community-responsive arts organizations. Each year we serve over 300 high school students, 25 emerging artists and 2,000 visitors through free youth programs, professional development, artist residencies, public performances, workshops and exhibitions. We have a permanent staff of six and an annual operating budget of over $450,000.

The Director of Programs designs, manages and oversees year-round arts mentoring programs for high school students and emerging artists. S/he connects with the community (especially high school students, artist-mentors, parents, and school personnel) to create a learning environment that conveys a sense of belonging, risk, and responsibility. S/he works closely with the executive director to assess the effectiveness and ensure the feasibility of programs. S/he strives to foster a rewarding workplace that is stimulating, trusting, and results-oriented, where the mission of New Urban Arts can thrive. The Director of Programs reports to the Executive Director. (more here)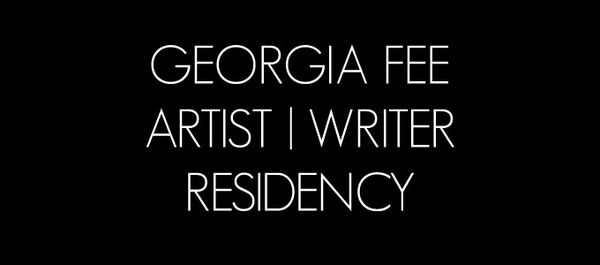 3. Go to Paris and get paid for it via The Georgia Fee Artist/Writer Residency.  Application period closes August 16th.
The Residency is open to visual artists of all mediums, art writers and critics, 24 years or older. Recent graduates are especially encouraged to apply. The selection will be made based on the merit of past work and the potential for future success, the ability to independently develop new work, and the proposed project's relevance to the city of Paris. Recipients will be required to maintain a blog, which will be posted on ArtSlant.

The Georgia Fee Artist/Writer Residency in Paris provides the recipient with lodging for 2 months in an apartment in the 14th arrondissement, travel to and from Paris, and a stipend to be used for studio space, materials, and other costs.

For Frequently Asked Questions on eligibility, submission guidelines and materials, please check here.

3. a.pass is an artistic research environment that develops research on performativity and scenography, in an international artistic and educational context. Â NEXT CALL FOR PROJECTS: APPLY BEFORE THE 1st of SEPTEMBER 2013
a.pass offers a one-year artistic research training program at post-master level for artists and theoreticians, based on the principles of self-organization, collaboration and transdisciplinarity. a.pass participants develop an independent artistic research project, with a personalized curriculum in a shared and collectively created research environment. 

The a.pass artistic research center develops, documents and archives tools for qualitative and relevant artistic research practices. The research center uses this growing archive to communicate and interact with the artistic and educational field and functions as a forum for the development of a critical approach on artistic research. a.pass emphasizes the relation between the research practices and a broader societal field, and encourages engaged transdisciplinary practices.


In the context of its artistic research center, a.pass offers a tailor-made PhD trajectory for doctoral students that gives the possibility to develop the practice-based part of their PhD research in collective research environment. More info here.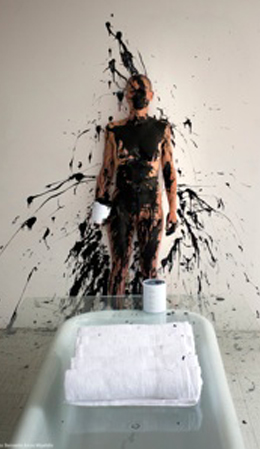 4. 
MAYDAYÂ an intensive workshop on the praxis of PERFORMANCE ART
by 
VestAndPage
 (VERENA STENKE & ANDREA PAGNES) at DEFIBRILLATOR GALLERY on 
Monday 9th – Friday 13the September 2013 
from:Â 
6 – 10pm each evening
, with a final presentation of the participants on
Saturday, 14th September. 
While the workshop does cost money to participate, there are a few select scholarships available, and those who sign up before August 17th pay $75. Thereafter it is $100. Space is limited to 15 students. 
Find out more about the workshop and instructors by going here.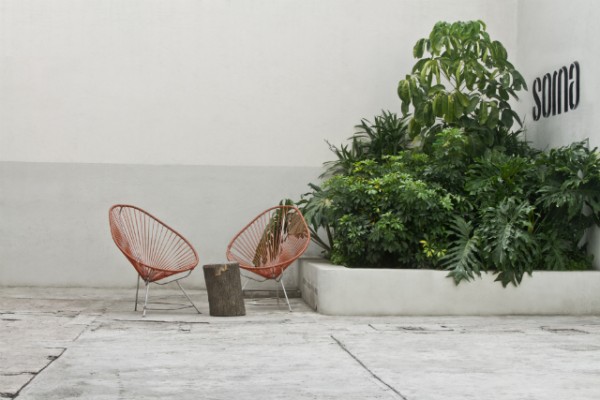 5.  SOMA: a different take on the MFA approach (and one that comes with funding). English speakers, there is a catch: you have to learn Spanish. Application deadline:  October 23, 2013
Calle 13 #25 Col. San Pedro de los Pinos, 03800 Ciudad de México.  SOMA offers a two-year program for training contemporary artists based on continuous exchange between young artists and established professionals through courses, workshops, one-on-one critiques and studio visits. SOMA's faculty comprises artists, theorists, and curators with extensive experience in their fields, both nationally and internationally. This program is for students who have already completed a bachelors degree in visual arts or related studies. All students accepted into the program area are granted a scholarship of 80 percent of the total cost of attendance. Check it out here. (All classes are conducted in Spanish.)  
---