On Sunday February 7, 2016, the date that will now forever be known as the day a politically aware and majestic Beyoncé won the Super Bowl, an article written by Daniel Grant ran in the Education/Life section of the New York Times titled "

For These Pieces Hold the Paint: Social Practice Degrees Take Art to a Communal Level

." The Art and Social Practice MFA program at Portland State University (PSU), where from 2008-2014 I taught and was for the majority of my time there the Co-director and Chair,  was heavily featured in the article.  Before joining the faculty at PSU, I also founded the largest annual international conference on socially engaged art, Open Engagement. My background as the director of this conference, my intimate knowledge of the program at PSU, and my position in the world as a woman of color led me to read the article (one of the first circulating these ideas to a broad and mainstream readership) and wonder who gets to speak for socially engaged art? Whose voices are privileged? And what types of projects get circulated?Social practice feels as though it could hold the potential to change the world. As Harrell Fletcher stated in the article, many artists working in this way could be described as politically progressive, some "fairly extreme in their anticapitalism." I would say that much of the ethos behind this way of working as an artist is about re-evaluating and challenging systems of power. It is about the value of art in daily life and the belief that art is for everyone, not just the elite. Its commercial value can be slim as much of the time this kind of work might not look like art at all. This work promotes agency in artists, it is made alongside and with it's intended audience and necessitates being in the context of the world.

Because social practice can be so seemingly outside of what we have traditionally framed as art it often has a problem with tone and form. Artists wishing to tackle the most pressing and serious issues of our time sometimes land on a dinner party, or a walk as a way of addressing these problems. While I believe that real change can emerge from seemingly small gestures, it is undeniable that there are clear tropes that have emerged in socially engaged art. One of the most troubling things for me in the New York Times piece was that while Grant talked about social practice's historic connections to figures like community organizer and agitator Saul Alinsky—whose work was able to help lend power to the voices of so many who have been disenfranchised, that one of the main projects of graduates of the PSU MFA program that was featured was "Grocery Stories", a project installed at a locally owned Portland boutique chain grocery store, giving voice to artisanal cheese makers. I know from first hand experience that the PSU MFA program has produced projects and artists that deal with immigrant rights, housing justice, shifting institutional power, LGBTQIA communities, and media access. As I read I wondered where was the radical work? Why were only white students highlighted? In addition to this omission of these student projects, there was a lack of diversity in the interviewed leaders in the field ranging from program directors, to chief curators—many of these voices representing the usual suspects for social practice.

Grant's article ends with a sentence that is undoubtedly supposed to elicit a response and understanding in the reader about the new level of awareness that the students and artists working in this way have achieved, "They shuffle, reach, grasp the air, and ultimately open their eyes." If this is a practice that is truly woke I would hope that it would not continue to perpetuate the models of the dominant art world that continue to exclude women and people of color. In 2013 The National Museum of Women in the Arts estimated that 5% of artwork currently on display in the United States was made by women, and the famous Guerrilla Girls poster outlining the breakdown of artists in the 1991, 1993, and 1995 Whitney Biennials show that the numbers of women of color included in the art world are significantly less. Jillian Steinhauer's article for Hyperallergic titled, "The Depressing Stats of the 2014 Whitney Biennial" shows that sadly little has changed in almost two decades.

In

April the 8th

Open Engagement will feature Keynote speakers Angela Davis and Suzanne Lacy. This edition of the conference is the first in a trilogy that will explore the themes of POWER, JUSTICE, and SUSTAINABILITY,  2016 in Oakland at Oakland Museum of California, 2017 at University of Illinois at Chicago, and in 2018 back at the Queens Museum in NY.  Open Engagement has worked alongside practitioners and institutions to make sure that the conference symbolically and literally is as capacious as the art by spanning geography, recognizing spaces both inside and outside the academy, and embracing all people who are engaged in transforming the world through creativity and radical imagination. These struggles are continual and each year we acknowledge that this work is never done—that is the nature of social change.  As the Associate Director of the UIC School of Art & Art History currently developing socially engaged curriculum at a large public urban research university,  I hope that within this freshly institutionalized area of art making that has its roots in activism, social justice, and community organizing, the promise and values that I see in social practice will hold space in the art world for all of us. Before my own time at Portland State University ended I was told by an older white male tenured colleague that I had, "become too visible, and was taking too much credit for the work I was doing." If we can't shift these paradigms of oppression and fight these inequities within our own field, what hope do we fare when we take on the world?
Jen Delos Reyes is a creative laborer, educator, writer, radical community arts organizer, and author of countless emails. She is the director and founder of Open Engagement, an international annual conference on socially engaged art that has been active since 2007. Delos Reyes currently lives and works in Chicago, IL where she is the Associate Director of the School of Art & Art History at the University of Illinois Chicago.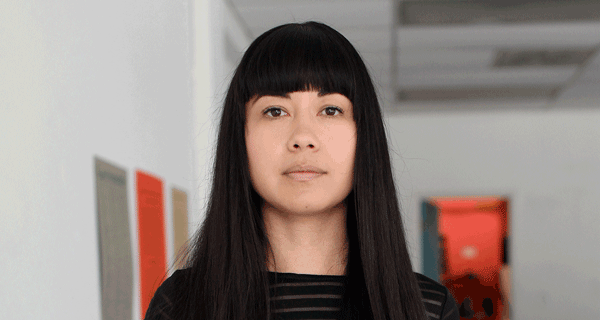 ---
Audio clip: Adobe Flash Player (version 9 or above) is required to play this audio clip. Download the latest version here. You also need to have JavaScript enabled in your browser.

download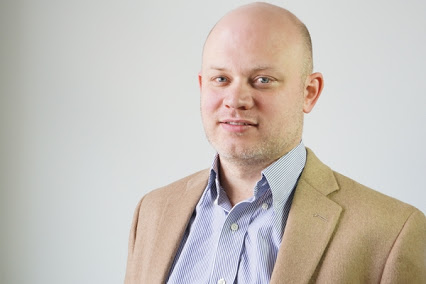 This week: Open Engagement 2014 Amanda, Duncan, and Abby talk to Ben Davis.
---
Audio clip: Adobe Flash Player (version 9 or above) is required to play this audio clip. Download the latest version here. You also need to have JavaScript enabled in your browser.

download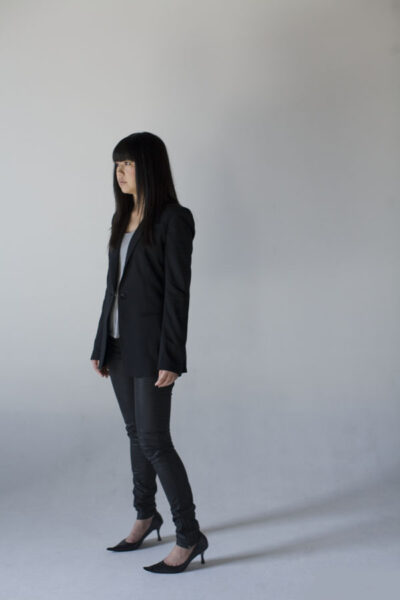 This week: Duncan, Richard, and Jason Dunda talk to a cast of thousands led by Jen Delos Reyes!
Jen Delos Reyes is an artist originally from Winnipeg, MB, Canada. Her research interests include the history of socially engaged art, group work, band dynamics, folk music, and artists' social roles.
She has exhibited works across North America and Europe, and has contributed writing to various catalogues and institutional publications. She has received numerous grants and awards including a Social Sciences and Humanities Research Council of Canada Grant. Jen is the founder and director of Open Engagement, a conference on socially engaged art practice and herself speaks widely on Art and Social Practice at conferences and institutions around the world.
Jen is currently an Assistant Professor at Portland State University where she teaches in the Art and Social Practice MFA program.
photo credit: Motoya Nakamura
---
by Jen Delos Reyes
Two countries. Five conferences. Seven years. 14 partnerships. Over 700 presenters. Over 1600 attendees. Since the first Open Engagement conference in 2007 this event has become a key meeting point for people interested in socially engaged art. Open Engagement: Art After Aesthetic Distance began as a hybrid project that used a conference on socially engaged art practices as its foundation and incorporated elements including workshops, exhibitions, residencies, pedagogy, curatorial practice and collaboration. I wanted to foster a different kind of conference—one that worked in the way I wanted to see it work: with a sense of togetherness, putting emerging and established voices side by side, highlighting different ways of knowing and learning, and serving as a site of production, as well as reflection. I wanted to contribute to the discourse on socially engaged art in a meaningful way. When Open Engagement began it was a student project. I was a graduate student. The conversations that I wanted to engage in were not happening at my school in Saskatchewan, so I decided to create the situation that would allow for me to have these discussions with people doing similar work. Open Engagement was the basis of my education, and now is a major foundation of my work as an educator.
This year as in most years my experience of Open Engagement happens mostly in the lead up—in conversations with students to determine the themes of exploration for the year, in the selection of keynote presenters, in the scheduling, planning, writing, partnerships, and all things organizing. In the day to day of the event itself I get to attend very few sessions, usually only the opening and closing sessions, keynote events, and a hand full of other projects and for a limited amount of time. My time during Open Engagement is mostly spent assisting and making sure things are running smoothly. But in that way of moving through the conference I intersect with people all throughout the day that I ask what they have attended, and what their thoughts are on the experience at the conference so far. This idea of needing to talk to others to fully experience the conference is intentional. Because of the parallel programming no one person can take in all of the projects and sessions that form the event on their own. We need to work together, and see from multiple perspectives to get a full sense of the field.
In 2010 at Open Engagement Pablo Helguera said that he had always heard that a conference is meaningful in as much as it generated new questions to follow up. If you didn't find new questions then maybe it was not successful. I had a similar feeling about conferences, and it had been one of the ways I was measuring outcomes. The conference begins with a series of calls and questions, and throughout the course of the event and the conversations there are undoubtedly more that are generated. At OE 2013 we were making a concerted effort to capture that questioning throughout the weekend, and on Sunday before Tom Finkelpearl's keynote talk were reminded by Michelle Swineheart of one of Sister Corita's "quantity assignments" of generating 100 questions when embarking on intensive work and research. With this in mind, as well as earlier feedback from the day at a session between the Creative Time summit and OE where I heard from many participants that they wanted to work together to generate something during the conference and that in general there was a desire for sessions that allowed for formats other than being talked at, I decided that the final event would be an opportunity for just that.
For the closing event of Open Engagement 2013 instead of having a panel discussion between only keynotes and curatorial representatives we instead set out to collect 100 questions generated by the group assembled to further get a sense of what is emerging, what people are thinking, and where this conversation is going. The Sister Corita assignment felt fitting for a group of presumably invested individuals, who wish to continue to be involved in research and practice, to take this on together. It was a hope that as we would move out into the world after the conference that we could then reflect on this list of the questions we are currently asking ourselves about socially engaged art. The format was that each of our six panelists joined one of six seated groups that each had about 40 chairs (based on past years we were planning for between 200-300 people at the final panel), and we then had about 35 minutes to work together and for each group to write 17 questions and then we reconvened and the panelists shared the group work. After the instructions were given, at least 20% of the assembled group left instead of joining the break out groups. As I stood at the front of the room watching people choose to stream out, I wondered if I had made a mistake. The people that remained formed groups and were led in discussions to generate questions. There was one group in particular that voiced resentment, yet not enough resentment for them to have just left. This all came out in sharing of the questions at the end of the session. After many weeks I heard from someone who was part of that dissenting group how difficult it was to contribute questions, to have a discussion, and to feel like they could share. Days after the conference I heard some thoughts from Michael Rakowitz (who was the person facilitating that group) on the conference and the final event in general and he said, "You created a space for people to get upset, and that opens up possibilities for things that haven't been done yet." While I had no doubt that we had created a place for people to get upset I wondered what else the space was a possibility for. I thought of other conferences and their goals, Suzanne Lacy's City Sites: Artists and Urban Strategies (1989), and Mapping the Terrain: New Genre Public Art (1991), the Creative Time summits that began in 2009, and the more recent Homework conferences organized by Broken City Lab. Lacey was trying to create a space to develop language for socially engaged art that went beyond the limitations of forms like performance and conceptual art, and with the latter intended that the activities of Mapping the Terrain would come together as a publication. The most simple way to describe the Creative Time efforts is an attempt to become the TED talks for socially engaged contemporary art. The latest incarnation of the Homework conference takes a similar approach to Mapping the Terrain with a end goal of a collectively generated publication, and a similar format to Open Engagement with three keynote presenters and framing devices.
My last memory of Open Engagement took place at Boxxes, the club that hosted the wrap party for the conference. I showed up after a late dinner and took a seat behind the DJ booth where Paul Ramirez Jonas was virtually spinning tunes for the party. I was approached by a woman I met earlier in the day who is a funder at an arts organization dedicated to supporting socially engaged art. I found myself captive behind the DJ booth during a moment of celebration hearing out her frustrations with the conference. The parts of her dialogue that rang out the loudest in my mind were, "I am not here to learn with you, I am not here to generate your content." I nodded throughout, and thanked her for so openly sharing her criticisms. I meant it. I still do.
This encounter made me think of who was present Open Engagement, and what they expected, and how at least for this person how much of a radical departure it was from what I thought people were there for. I revisited some writing from 2007 that I had done after the conference:
What does it mean to be open? What does it mean to be engaged? What if one were to be both open and engaged simultaneously? Openness is honesty, generosity, a sense of possibility, freedom, free of boundaries and restrictions. To be engaged is a promise. It is a commitment, an obligation. It is also a sense of involvement and participation. To have an "open engagement" implies a commitment that is potentially limited or short lived. But what if the two terms once united could keep their respective definitions making openly engaged a term that would embody an obligation to honesty, sharing and possibility? 
It happened, we did create a place of possibility, a place for honesty and sharing, one where many boundaries and expectations were crossed and left behind. What should Open Engagement be? Who should it be for? How can we adequately capture what is generated? Over the last few days I have been thinking about the possibility of an online community archive for Open Engagement that would be a collective effort that would be open for all to share their documentation, writing, thinking, and stories related to the conference.
I had always seen Open Engagement as a site of learning. In an online video conference with Ren Morrison from the Atlantic Center for the Arts weeks following the conference he off handedly referred to Open Engagement as being his "education". The conference has for the past four years been a site of convening for many of the MFA programs with a focus on publicly/socially engaged art. The fact that this conference is so embedded in the structure of an MFA program makes the very nature of it educational, as well as the fact that even the very beginning was in an educational framework. In my mind we were all working together, learning together, and teaching one another. How we organize this conference collaboratively echoes the spirit of our program and our approach to learning. An education in our program is emergent, unorthodox, and at times unruly. This translates into Open Engagement feeling slightly unkempt, and in flux. And while this might be a point of criticism for some, I would not trade this instability for rigid professionalism or a set structure. It is important that we remain open to this conference and this conversation shifting and developing in unexpected ways. It is also important that we remain open to the realization that this may no longer be a site that is necessary, or that it might need to take a completely new form and possibly a new grounding. I hope that whatever becomes of it, that Open Engagement can be a site to work together, learn together and see what we are contributing to the field of socially engaged art from multiple perspectives. I am open to whatever comes next.
Jen Delos Reyes-Â Assistant Professor, MFA Art and Social Practice Program Chair

Jen Delos Reyes is an artist originally from Winnipeg, MB, Canada. Her research interests include the history of socially engaged art, group work, band dynamics, folk music, and artists' social roles. She has exhibited works across North America and Europe, and has contributed writing to various catalogues and institutional publications. She has received numerous grants and awards including a Social Sciences and Humanities Research Council of Canada Grant. Jen is the founder and director of Open Engagement, a conference on socially engaged art practice and herself speaks widely on Art and Social Practice at conferences and institutions around the world. She is currently an Assistant Professor at Portland State University where she teaches in the Art and Social Practice MFA program.
---
Of the many adventures that I had at Open Engagement, I enjoyed an evening at the Portland Art Museum. Their annual program, "Shine A Light," came together in conjunction with PSU's Social Practice MFA, in an effort to "ask visitors to reconsider what is possible in a museum." It featured a number of MFA artist's works including a reenactment of a lost Grateful Dead concert ("Turn on Your Lovelight" by Travis Neel), a dental trailer offering free dental work to visitors ("Dentistry at the Museum" by Zachary Gough), a booth in the basement where viewers were encouraged to record stories of objectified objects and being objectified ("Objectification Stories" by Erica Thomas and Heather Donahue), an invitation to commune with dead artists via mediums from Portland's own Psychic Siamese Terror through select works of art ("The Dead Artists Salon" by Alysha Shaw) and much much more. (full program here) At every turn through the museum that night, you could feel the institutional context in a concentrated experiment in flexibility. It felt like a kind of earnest game, one in which visitors were simultaneously challenged to revise and open up their own expectations. It was a glorious mayhem. Outside, between the museum's two buildings, people of all ages danced expressively. A beer truck stood across from an artisanal pizza tent, as the torches to PAM's second entrance (what was a Masonic temple in a former life) bloomed brightly in the coming dusk. Artisanal popcorn was also for sale. In the midst of this, I ran into Dillon de Give, another Social Practice MFA presenting work. His project, 4-6 Dogs in the Museum furthers the desire to flex the museum structure, except in de Give's case, he tried to apply that flexibility to non-humans.
Caroline Picard: Can you talk about where 4-6 Dogs Allowed in the Museum originated as an idea for you?
Dillon de Give: The project originated as an off-handed comment I made in a brainstorming session. I wrote down something like, "allow dogs into the museum, have some sort of plan for when they poop". I didn't think about it very much at the time, but then for some reason it kept coming back into my head.
I've been interested in the power relations present in our dealings with animals for a while. Dogs are the most common "other half" of a public human-animal relationship — especially in the city. They are the animals that people walk side-by-side with, and many see dogs as family members. At the same time they are a point of mystery, like art.
That relationship was the subject of the work, but the process of examining the subject by partnering with an art institution was also important to developing the idea. I entered into these dealings being identified as a student, as much as an artist. And as such, the strength of my position as a negotiator was recognized, but somewhat limited.
The initial proposal was to open the doors of the museum carte blanche to dogs during Shine A Light, the one night event that "asks visitors to reconsider what is possible in a museum." An official mechanism by which to allow dogs into the museum was attractive to me, because it involved a conversation around breaking a taboo. Admitting a new kind of life into the institution, proved to be fairly complicated. Have you ever tried to bring an apple into another country? It can get you into a lot of trouble. Yet I knew it was not out of the realm of possibility, because the museum was legally bound to admit service dogs.
The initial proposal also stated that any difficulties, negotiations, and ad hoc measures of control necessary to execute the idea (which at that time called Dogs Allowed in the Museum) would be considered part of the work. I didn't know how much resistance the idea would actually meet with (a lot) but including this provision allowed it to move forward. The project changed many times, and almost died. At one point we were discussing a version called A Dog Allowed in the Museum. I had to let go of the initial proposal for universal dog entry. But it was important to me that the dogs that participated be "non-working" dogs, and we held onto that.
CP: I feel like this piece attempts to open up the field of social practice outside the human sphere of experience. That effort could have interesting ramifications, for instance, what does inter-species social practice look like? Are you interested in that question? Do you have ideas about what it could lead to?
DDG: I love that phrase "inter-species social practice." But I guess I would be a bit more conservative in my response. I've observed that dogs in public are always serving as mediators between humans. There's a dog park across the street from my apartment and everyone seems to know each other! I live right there and I don't know any of these people because I don't own a dog. I am interested in other species as a conceptual complement to existing human-based social practices. I think that when we are talking about a given social practice we are implicitly making assumptions of what human-ness is, so having some idea of a non-human present in the discourse is, in a way, almost necessary. Why are cat videos so immensely popular with human viewers on youtube? On the other hand, imagining something like sociality existing between humans and other species is difficult to do in the present, because of our seemingly absolute need to monopolize the environment. In most cases it's just not really a fair playing field where a balanced relationship that you might call "social" could pan out. But maybe in the distant future…
CP: What was it like talking to dog owners in the dog park about this project? 
DDG:Â Interestingly, during the initial stages of the project it was as hard to convince dog owners on the merit of allowing dogs into the museum, as it was to convince the museum itself. Most dogs are really not interested in spending time in a foreign indoor environment. When I determined that the goal would be to have the owner choose a particular artwork as a hypothesis about what the dog would appreciate, then the conversation became easier. I had a simple, but precise interaction that I would use to engage people. The actual dog park was not the most productive place to approach owners. Sometimes people would be weirded out and walk away, but the people who decided to participate saw value in the idea of having their animal enter into a context of art-meaning.
CP: What do you think the dogs saw when engaging select works of art? Do you think their owners chose works of art that their dogs would like? Did the owners' selection have more to do with their dog's disposition, or with their sense of 'dogness'? 
DDG: Each dog was given a "personal" moment with the work, and we would all watch the dog to see what they would do. I don't think they saw anything special. Maybe they did, but we have no way of knowing. They acknowledged the art objects spatially. They looked at them. They sniffed them. I think the owners that participated knew their dogs well, and in most cases took into consideration their particular dog's point-of-view in the choice of artwork. Most objects were near the ground, often three dimensional, and often made of natural materials. One was a sculptural representation of another animal. There was one low-hanging painting that was chosen because it depicted a beach that the owners and dog visited on vacation. One of the owners, Lis, chose Useful Art #5: The Western Motel by Nancy and Edward Kienholz, which basically recreates a kind of domestic environment. I do think that the dogs had a sense of accomplishment in navigating a new environment without too many incidents.
CP: How did the museum context, as a human institution, respond to a living, non-human presence? 
DDG:Â It was a very controlled experience. Members of security, collections, and education needed to be present. It was stipulated that the visits happen after museum hours, in brief 20-minute segments, one dog at a time. A dog trainer also accompanied the group to provide a level of assurance. The first visit was quite tense, by the final visit, it was more relaxed because we knew what all of our roles were and had a better sense of the choreography involved.
---