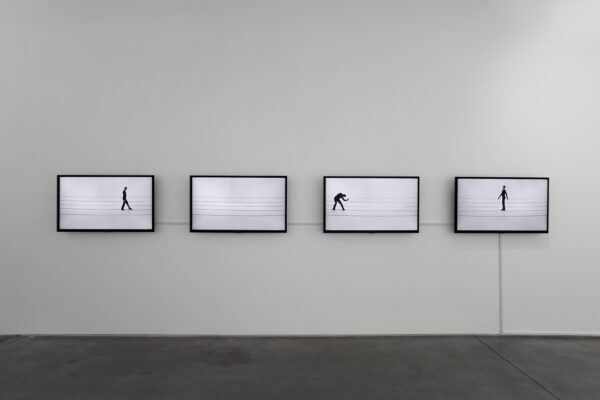 I am accustomed to diminishing the importance of an individual dancer's history in the course of a staged performance. Unconsciously, it's as if I imagine performers congealing for a moment on a stage in order to manifest the agenda of an invisible author. For dancers, especially, it is always about the body — the body as a structure capable of grace and choreographed strength. Over the last month, artist Jaye Rhee debuted a 4-channel video piece that engages the body as a minimalist structure, while emphasizing the dancers' previous life in The Merce Cunningham Dance Company. The Flesh and the Book places these figures in a musical score of five rubber bands, flattening a three-dimensional space into an illusion of two. The bodies enact a series of choreographed gestures, who's style and form evoke a Cunningham past — like moving archives of embodied knowledge. The Flesh and the Book, closes tomorrow at Doosan Gallery, 533 West 25th St. in New York.
Caroline Picard: How did you first conceive of The Flesh and The Book? 
Jaye Rhee: In 2007, I made the work called "Notes." At that time, I was interested in re-producing two things: a popular children's play called "Rubber Band Play," and re-staging visually resembling it as musical notes. It is also known as "Chinese Jump Rope" in America.
The rubber band play requires memorizing all the steps and jumps from the beginning till the end as rules with repeated practice. That, I think, is methodologically similar to learning playing music instrument in a way because learning a musical instrument also requires both brain and body memory. So the Chinese Jump Rope Play and leaning a musical instrument become parallel. I wanted to re-produce both events at the same time.
Rules and regulations often governed my childhood and I couldn't help but think of that when I worked on the Notes.
When I worked on Notes, I knew that it would become the mother piece of another work.  One art work often yields another work. Even though I am the one who creates the work, it is as if the work has a life of its own, one more quick-witted than me. In other words, many times, art works are a lot smarter than I am.
I was sure of two things when I worked on The Flesh and the Book: 1) I am going to play with space more, for example, three-dimensional space transformed into two-dimensional space. Only the size of the figures and trace of the movements will allow viewers to feel the space. 2) I want to work with mature dancers.
I did not have title for the new work. While pondering that, I happened to think of the poem Brise Marine by Stephane Mallarmé, and the first line reads, "The flesh is sad, Alas! and I have read all the books."
I wrote the sentence down on my sketchbook.  And after some time, especially when I started to meet dancers for the project, I realized that my knowledge of dance and dancers did not come from direct bodily experience, but had been learned through books. It is completely out of context of the poem, but the words flesh and book  stayed in the title. Also, it is hard not to think of book as music sheets, flesh as body, and dance.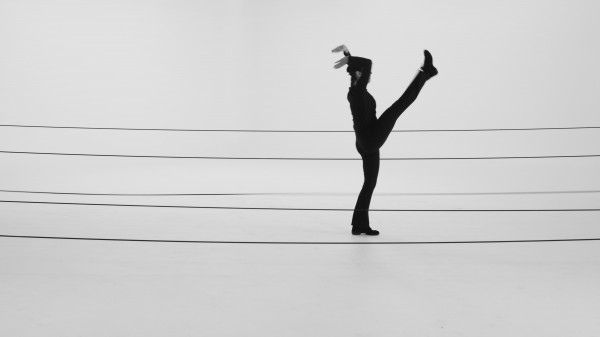 CP: What is like working with the dancers that used to work for Merce Cunningham? Did you spend a long time developing the piece with them? 
JR: It took a long time to find dancers. When I started to search for dancers, I looked for dancers who had gone through the transitional stage in their career as dancers.  Many dancers face career changes early in their lives compared to other profession. And being a dancer is not just a profession but is also an identity. Thus I didn't want to work with dancers who were physically young. I searched  for dancers who already experienced the high peak of their physical youth, in other words, someone who has already been there.
While I was still searching for dancers in 2011, Merce Cunningham company disbanded; that event made me wanted to work with them even more. I always liked the geometric quality that Merce Cunningham company had and was excited to work with them. They seem to embody a reminder — something that was once there. We know what they were, we will remember it. It's like a once-young body, or the idea youth.
It took a while to meet Cunningham's dancers.  In the beginning, I attended Merce Cunningham dance workshops and met many great modern dancers who were not necessarily Cunningham's. Then again at the Cunningham's technique classes in Fall of 2012, I met original dancers of Merce Cunningham with a help from Robert Swinston.
The dancers I worked with are great. Â Once I met them, I knew that it was going to be great. Everything went very rapidly.
CP:Â You also had another collaborator with this work, Elliott Sharp. How did you all work together? What were the dynamics like?
JR: I asked Elliott to come up with specific sound that I can use for the project, and he gave me 67 sound files. I selected ones that are appropriate for the dancer's movements.  Communicating with other artists is not always easy. Art is abstract, concept is abstract, and language itself is abstract. But then there is a moment that everything intersects. That's when the magic happens.

CP: I feel like you're interested in the body as a unit, of some kind. Everyone wears black, standing in relation to the same 5-line structure in an otherwise white space. In your case, however, you platform the dancers' history. Do you feel like something of that history with Cunningham is ghosted into the viewers' experience? What happens to the dancers' history with Merce Cunningham in The Flesh and The Book?
JR: I was more interested in the character and history of individual dancers under the umbrella of Merce Cunningham Company. Cunningham dancer's movements are Mercified but individually they all have different characteristics. We all have different history as individuals, but there are also larger histories which a family shares as a smallest unit of the society, then there are larger groups and larger groups…..and so on. Merce Cunningham dancers make up another kind of familial unit. Even though the dancers' movements were different, a few audiences actually recognized that the dancers somehow evoke Merce Cunningham's style.
CP:Â Thinking about the work asa 4-channel piece, and then seeing framed stills from the video, I wanted to ask you about movement and how that ties in. In other words, does the piece change for you if the "movement" (which refers I think to music and dance) is extracted? How do you think of your photographs as compared to your video?
JR: I consider these mediums separate, with different approaches for both. It's like siblings with same parents. Each medium has its own life. Different mediums show different aspect of one thing. I use the photographs because they capture the 2- dimensional representational quality.
CP: How does this piece ties into some of your other work? I noticed that you have done a number of works that play with the idea and structure of environment. I was thinking about Bambi, for instance, or Polar Bear, Swan, Cherry Blossoms, Niagra; really so many of your works seem to juxtapose a still tableau with a playful in-time interaction. Is The Flesh and The Book on a similar tip?
JR: For The Flesh and the Book, the performers held a string (thick black rubber band) between them.  The strings were at least 3 meters away from each other. I really wanted to expand the idea of transforming 3-dimensional space into a 2-dimensional tableau look. So that a viewer can only feel the space by following the dancers' movements very carefully and watching the body scale change. The Flesh and the Book is a special work which is leading my interest into working in 3-dimensional space. I think I can say, the lines between performers sort of played the role of a tableau – an invisible and flexible tableau.

---
So this is it; the last entry of Thoughts from Across the Cultural Divide. It's appropriate that I'm writing it on a plane from New York to Milwaukee – that's where I wrote my first one and most of the ones in-between.
I boarded bent on finishing before landing in Milwaukee as a kind of ceremonial gesture, but I came down with a bit of writer's block. More like writer's diarrhea, really; I couldn't seem to reduce the last 26 entries into a succinct bite-sized wafer of truth fit to reflect what I've gleaned.
Fidgety, I reached into my pocket and pulled out a small piece of foil-covered hard candy and struggled over whether or not I should eat it.
I actually started unwrapping it, almost placing it on my tongue before rewrapping it and carefully putting it back in my pocket. The guy next to me must have thought I had a disorder. As I sat with the candy in my lapel pocket, I dwelled on this strange apprehension. Why did eating it feel so, well, unholy?
The candy in question was taken from a Felix Gonzalez Torres art piece, "Untitled (Portrait of Ross in L.A.)", from the Art Institute of Chicago, where I had taken a class on a field trip a few days prior. With my class in tow, I picked a couple pieces off the top of the pile, eliciting a hushed gasp from some onlookers. The security guard stood by stoically knowing very well the nature of the situation. Only after establishing that he was cool with the move did the rest of the visitors take their turn grabbing souvenirs. Did anyone get the wonderful metaphor? Did the sacredness of the context turn Torres's point into an object to be fetishized?
I explained the nature of the work to my students, how the dwindling supply of candy represented the fragility of existence and, specifically the disease that tragically took Torres's partner's life. They seemed moved, if still content to have a bit of insider material.
Only a week earlier I had gone to the Lutheran church in Cedarburg. I attended in spite of the fact that I'm not religious. My wife and her family have belonged to the church for years, and the pastor is surprisingly ecumenical. That day, when it came time to take communion, I hesitated. Somehow, watching from the back pews, faking my way through the Lord's Prayer and mouthing hymns I didn't know, seemed ok, but consuming a wafer and some wine that represented, or, depending on your level of devotion, actually WAS the body and blood of Christ, pushed it. But, still, I headed toward the altar.
His body tasted surprisingly bland; his blood vintage Franzia, and, though I didn't feel the prescribed transubstantiation, I did feel something more profound than indigestion.
This unexpected twinge reminded me of a piece by James Gleick that was in the "New York Time Magazine" a few years ago about the auction value of the Magna Carta. He describes a passage from Philip K. Dick's novel, "The Man in the High Tower", where two similar cigarette lighters are placed side-by-side, one owned by FDR and the other of no significance. One with 'historicity', the other without.
The narrator muses:
"Can you feel it? … You can't. You can't tell which is which. There's no 'mystical plasmic presence,' no 'aura' around it."
Or is there?
Though he doesn't invoke it specifically, Walter Benjamin's "The Work of Art in the Age of Mechanical Reproduction," seems to hover palpably over Gleick's analysis. Are there plasmic presences? Are there auras? No and yes. As Benjamin noted in the essay we all choked down in art school, auras are born from artifacts that derive power from ritual. And rituals require gangs of believers to endure. And most of us, wherever we locate ourselves geographically or metaphysically, happen to believe in something strongly enough to wring a little plasma from it.
So, Religion? Culture? Not so different from 38,000 feet above the earth. Both are terms ascribed to all those things we can't know for sure. And if you're familiar with Descartes, Montesquieu, Wittgenstein, Barthes, Derrida or even CNN, there's a LOT of things we don't and indeed can't know.
So what I've taken from 18 months of immersion in Wisconsin's more parochial precincts is that one person's "Light of Christ" might simply be another's frisson of energy evoked by a Richard Tuttle wire piece or a Donald Judd "Specific Object". Aren't we all looking for a little transcendence, never mind where we get it or what we decide to call it?
There's a lot of religion in a Tuttle and a lot of culture in a Lutheran pancake social.
It's funny when you can feel the antagonism about your remarks as soon as you utter them. Now is one of those moments. My friends are generally from the tribe that would side with the transcendence brought on by a great work of art, rather than a passage from the "Book of Job". Most of my acquaintances would probably claim that I'm making a false and probably dangerous distinction – the religious right influences politics, right? Indeed. They infringe on the civil rights of individuals because of a bunch of ghost stories in a book written millennia ago? Sure. They can't compromise because their truth is not based in reason, but in the supernatural, right? Sometimes.
But then again, I felt something like sacrilege eating a piece of candy that was only ever meant to be a metaphor. And it occurred inside the hallowed temple walls of an institution that kind of chooses to keep those metaphors hidden, and in turn, keeps their congregations beguiled and charmed, perpetuating the aura of the object. That institution has priests who anoint objects with quasi-spiritual value. They have groups that help to canonize object makers. Not as metaphor-makers but as spirits. They have rituals, liturgies and taboos. They have saints and they have sinners. They all contribute to creating cultural relics that are sold at auction for prices that dwarf that of the most sought after religious relics on earth.
So if it walks like a duck…
Felix Gonzales Torres might be my favorite artist in the world. And God or god or Donald Judd rest his soul, I don't think Mr. Torres ever wished for me to be spellbound by the aura of his art, only moved by the poetic truth it could impart by being an achingly wonderful metaphor for the sadness and confusion we all share in a world that overwhelms us.
So right now I will eat Felix Gonzalez Torres's candy as a metaphorical gesture recognizing the power of art over the supernatural and all that mystical plasma that charms us into thinking we have an answer of a higher power.
28 episodes of The Cultural Divide reduced to one wafer of truth.
Amen (ahem.)
---
Audio clip: Adobe Flash Player (version 9 or above) is required to play this audio clip. Download the latest version here. You also need to have JavaScript enabled in your browser.

download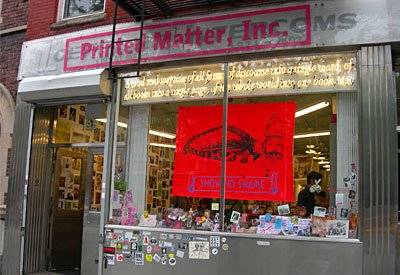 This week: James Jenkins Executive Director of Bad at Sports beloved place to spend our disposable income Printed Matter!
Printed Matter is the world"s largest non-profit organization dedicated to the promotion of publications made by artists. Founded as a for-profit alternative arts space in 1976 by artists and artworkers, Printed Matter reincorporated in 1978 to become the independent non-profit organization that it is today. Originally situated in Tribeca, Printed Matter moved to SoHo in 1989 where for twelve years the book displays and artists' projects in the large storefront windows contributed to the artistic and intellectual vibrancy of the neighborhood. In 2001 Printed Matter relocated to Chelsea, where it continued to foreground the book as an alternative venue – or artistic medium – for artists' projects and ideas. Finally, in December of 2005 Printed Matter moved into our current storefront location in Chelsea with big windows and greatly increased display and exhibition space. Recognized for years as an essential voice in the increasingly diversified art world conversations and debates, Printed Matter is dedicated to the examination and interrogation of the changing role of artists' publications in the landscape of contemporary art.
Printed Matter"s mission is to foster the appreciation, dissemination, and understanding of artists' publications, which we define as books or other editioned publications conceived by artists as art works, or, more succinctly, as "artwork for the page." Printed Matter specializes in publications produced in large, inexpensive editions and therefore does not deal in "book arts" or "book objects" which are often produced in smaller, more expensive editions due to the craft and labor involved in their fabrication.
To promote public awareness of and access to artists' books, Printed Matter maintains a public reading room where over 15,000 titles by 6,000 international artists are available for viewing and purchase. In addition to being a wholesale and retail distribution hub for artists' books, Printed Matter offers a free consulting service to libraries, art institutions, and art professionals involved with artists' books throughout the world. Printed Matter presents a range of educational programs for the public from talks to student groups by staff members to in-store lectures and readings by artists, critics, and curators. These educational initiatives are complemented by our internationally recognized exhibitions program and publishing program.
---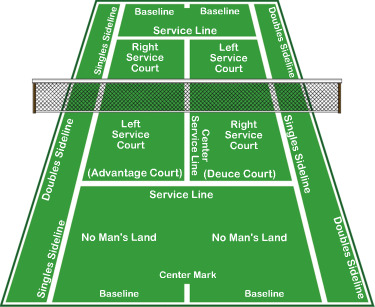 I came on as the Managing Editor of the Bad at Sports blog about a month ago. It's been an exciting turn and I hope to do well by it. A few people have asked what my vision going forward is, and I thought I might say something about it here. I hope to continue reflecting on the dynamic energy in Chicago's contemporary art world while connecting to conversations and aesthetic agendas in other cities and disciplines. That agenda was set in place a while ago and I believe I can continue to guide and focus that intention. There is room for experimentation in that vision, which seems necessary to me. Bad at Sports has never presented a tidy, singular package and as such, I believe it would go against the nature of the project to filter content and tone through a single, editorial lens. Its roots in independent, DIY and Punk Rock collectivism remain at the heart of the project's vitality and the blog is a platform for unique and individual voices that pass through the subject of contemporary art and culture. As such it becomes a nexus of concerns and responses to culture at large. That is something I hope to preserve under my stewardship. As an artist-run forum, Bad at Sports has the unique capacity to reflect on a host of subjects, exposing the intellectual, aesthetic and social networks that define and subsequently influence cultural production. I believe it is our job to explore and discuss the contexts we inhabit. In doing so, we further establish a living touchstone and future archive of contemporary discourse.
Some changes should be apparent already — others will fall into place like pieces of a puzzle in the coming months. The process is organic, but I've been trying to set up a casual, thematic architecture  that unfolds over the course of a given week. Eventually, I hope to schedule two posts a day, one before 2pm and one after. Built in to this, is room for special occasions and guest writers — those posts would either go live in the evenings, or fill in existing gaps. To that end I've been inviting a number of new writers, many of whom I have admired for a long time.
Here is something of a loose schedule:
Mondays: Essays and reflections from old favorites Jeriah Hildewin, Shane McAdams and Nicholas O'Brien — writers who have been posting with consistent dedication. In addition, I'm excited to announce a new bi-weekly column by Dana Bassett, whom you may know for her ACRE Newsletters.
Tuesdays are dedicated to three subjects: Performance, Social Practice, Language (or the performance thereof) and Object Oriented Ontology. Confirmed participants include longstanding contributor Abigail Satinsky and Mary Jane Jacob (Social Practice), Anthony Romero and João Florêncio (performance), Gene Tanta (language), Robert Jackson (OOO).
On Wednesdays, we will read about artists and art in other cities. The following writers will post on rotation: Jeffery Songco is covering the Bay Area, Sam Davis continues to represent Bad at Sports' Los Angeles Bureau, Sarah Margolis-Pineo is writing about Portland. Juliana Driever will be relaying posts, interviews and artist profiles about New York, and then we'll bring it back to the Midwest with Kelly Shindler's dispatch from St. Louis, and Jamilee Polson Lacy writing about Kansas City.
Thursdays herald our illustrious Stephanie Burke's Top 5 Weekend Picks and a new monthly contribution from author/translator Johannes Göransson whose writing you can also find here.
Fridays have been set aside for art reviews and artist profiles with contributions from Danny Orendoff, Monica Westin, Abraham Ritchie and myself.
WEEKENDS will feature a range and flux of the above, plus Brit Barton's Endless Opportunities, cultural reflections and short essays by Terri Griffith, continued posts from Jesse Malmed, in addition to a monthly contribution from the newly confirmed Bailey Romaine and Adrienne Harris.
My last note is this — there is room in this schedule for additional posts, posts that would feature special events, festivals and conferences in the city. That space would also be available to, at times, connect the blog and the podcast. As a first indication of this, we will be highlighting IN>TIME, a performance festival that is going on as we speak, from January until March.
Otherwise if you have any comments, suggestions or, even guest posts you would like to submit, please feel free to contact me at: caroline@lanternprojects.com
---
I left New York City for Wisconsin just as hurricane Sandy was barreling up the East Coast, and I returned in the middle of the nor'easter that came to salt the wounds that hadn't yet healed.
That means I was in Wisconsin to observe the aftermath of both the election and the hurricane. It was the first election I spent outside of New York in over a decade, and, despite being in a place that rallied behind a lesbian senator and prides itself on its artisanal cheeses and beers, the sense that I wasn't in Brooklyn was palpable.
Romney/Ryan signs dotted most of the manicured lawns of the bedroom communities in Ozaukee County, one of the most republican enclaves in the state, indeed the country. Cedarburg, where I stay with my in-laws sits smack in the center of the county, and happens to be the place where John McCain and Sarah Palin chose to launch their 2008 presidential campaign, which didn't even think about coming close enough to Brooklyn to see its forearm tattoos.
When ensconced inside Cedarburg's city limits one begins to understand why its citizens gripe about the federal government. Look around and you'll see a community that seems from every vantage to have figured things out. Not in some kind of sinister, Ayn Randian, elitist disengagement either, but in a real, communitarian, bucket brigade, do unto others way. A way that leads many of those who don't leave the place to wonder why a bunch of bureaucrats 1000 miles away should be shaking them down for money to pay for social and cultural programs that they manage just fine on a community level.
In Cedarburg, if you needed food, you could walk up to any restaurant and they'd give you a meal. That's welfare. If you were sick, the doctor would see you. That's medical care. If you were pregnant and 16, the community would politely shame you and gossip about you for the rest of your life, but would also see to it that your child was cared for. That's social services. That's also the police.
My dad-in-law – who happens to be named Sandy – is one of a majority in his community who if allowed would shrink the entire federal government into a 24-hour help desk whose phone number was buried so deep on the website that you'd have no choice but to use the on-line chat to reach them. But as he watched New Jersey and New York plunge into darkness and not immediately light back up, I watched his conviction waver. And as he watched his beloved Chris Christie lay olive branches in front of Barack Obama, I thought I saw a little pan-American Esprit de corps bubble up from inside and pierce his usually impenetrable exterior.
Seeing Christie and Obama together, he muttered, "This must be a dire situation because it's not easy for someone that big to kiss an ass."
We stayed up late talking about Jacksonian versus Hamiltonian democracy as the disaster unfolded over cable news. We didn't agree on everything, but it was wholly amicable. I gave him a copy of Naomi Klein's book "The Shock Doctrine" which he didn't immediately throw into the fire or back at me, a gesture as tender as a hug if you knew the man.
He liked it when I riffed about how the media's job is to locate scapegoats where they can and to create them when they can't. I did a shtick about natural disasters in Chris Rock's voice and then played him Rock's bit about why people blame music and video games when kids go on shooting rampages at public schools.
"What ever happened to CRAZY!!??"
"What ever happened to BIG, POWERFUL, IMPLACABLE, UNAVOIDABLE, NATURAL FUCKING DISASTER!!!?"
He roared like a kid telling dirty jokes on the playground. He said all journalists were like hyenas but with less loyalty, and then told me an old one about a blind stewardess and a couple of donkeys for good measure.
Sometimes it takes a catastrophe to galvanize people.
The day after the election, I caught Sandy out in the front yard taking down the Romney/Ryan and Tommy Thompson signs. He like the rest of the town was emotionally hungover from the political orgy of the past few nights. In fact, earlier in the day I actually saw a guy crying at the gas station about the election. It could have been for other reasons, but I assumed he was pissed about either Romney or Paul or Tommy. After gathering and tossing the campaign signs in the trash we went inside where the 24 hour news droned on. It was Fox News and the subject was the fiscal cliff and the end of the Bush tax cuts.
Sandy  yelled over one the pundits, "BE AFRAID, BE VERY AFRAID!!"
"Of the host's hair?" I added sarcastically.
"Of the SOCIALISTS!!"
"You mean of our democratically elected federal government whose taxes are roughly a quarter of its gross domestic product?"
"A quarter given is a quarter wasted and redistributed!! Protect my shores, deliver my mail, and get the hell out of my life!! And don't let the door hit you on the way out!!"
Hurricane Sandy was back and no bucket brigade could stop it.
---