Audio clip: Adobe Flash Player (version 9 or above) is required to play this audio clip. Download the latest version here. You also need to have JavaScript enabled in your browser.

download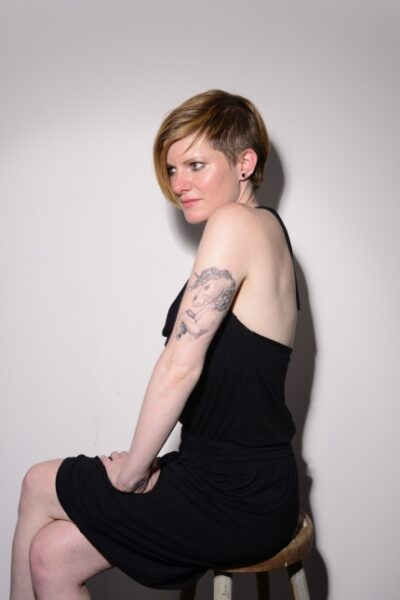 This week: Katy Hamer, who in addition to her superior intellect and charm ALSO has stamina. So she demonstrates that stamina in our bed… and by bed we mean our bed booth at VOLTA in NYC this past weekend during which she tells us all about the art fairs.
What did you think we meant? What the hell is wrong with you, we don't roll like that. Well, okay there was that time at a certain campingy art residency but I was drunk and I didn't know it was a sheep. But Katy should have her good name sullied by associationw with us! She is a talented writer and critic, how dare you.
Read her wildly impressive blog:
http://eyes-towards-the-dove.com
Update:
B@S would like to acknowledge that Mr. Holland's discussion announcing the death of Christine 'Moose' McGlade was in error. Moose is alive and well. Mikey didn't die from pop rocks and soda, Paul is not dead but he is embarrassing himself by trying to get the credits changed, Richard Gere does not "gerbil" although he did make a movie completely abhorrent to his Buddhist beliefs romanticizing a prostitute's life into the Cinderella story which is super creepy despite the fact we all saw the movie and were charmed by "Guido the killer pimp", Jamie Lee Curtis nor Lady Gaga are hermaphrodites, and the US really did land on the moon. Are we okay now?
---
Audio clip: Adobe Flash Player (version 9 or above) is required to play this audio clip. Download the latest version here. You also need to have JavaScript enabled in your browser.

download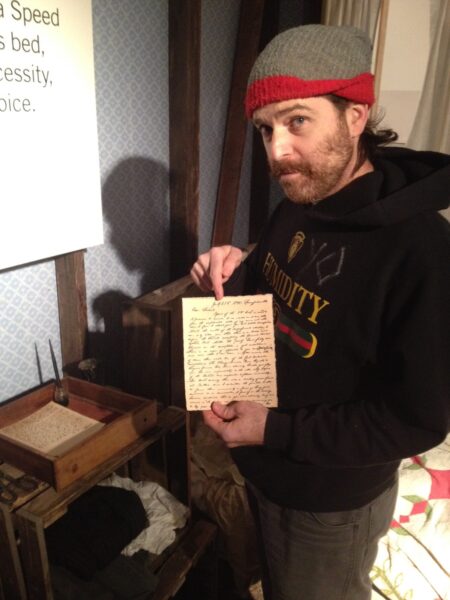 Skylar Fein was born in Greenwich Village and raised in the Bronx. He has had many careers including teaching nonviolent resistance under the umbrella of the Quakers, working for a gay film festival in Seattle, stringing for The New York Times and as pre-med student at University of New Orleans where he moved one week before Hurricane Katrina hit.
In the wreckage of New Orleans, Fein found his new calling as an artist, experimenting with color and composition of the detritus of Katrina. His work soon became known for its pop sensibility as well as its hard-nosed politics. After a few starring roles in group shows, he had his first solo show in May 2008 at Jonathan Ferrara Gallery in New Orleans.
In the fall of 2008, his Prospect.1: Biennial installation, "Remember the Upstairs Lounge," shined a spotlight on an overlooked piece of New Orleans history: a fire that swept through a French Quarter bar in 1973, killing everyone inside. The worst fire in New Orleans history has never been solved. His installation walked visitors right through the swinging bar doors, and offered visual riffs on politics and sexuality circa 1973. The piece was praised in Artforum, Art In America, The New York Times Magazine and The New Yorker, among others.
In late 2009, Fein had his first solo museum show, "Youth Manifesto," at the New Orleans Museum of Art. The exhibition was an ode to punk rock as a force for social and cultural upheaval. True to form, the opening reception was shut down by police responding to the look of the unlikely art-going crowd.
In March 2010, Jonathan Ferrara Gallery presented Fein's solo installation, "Skylar Fein: Rise of the Youth Front" at VOLTA Art Fair in New York during Armory Week. This installation drew thousands of people and delved into revolutionary politics past and present, a continuing theme in Fein's work.In May 2010,Fein was invited by the New York curatorial project No Longer Empty to recreate his "Remember the Upstairs Lounge" installation in a vacant Chelsea space.The exhibition, once again, drew thousands of visitors and sparked renewed interest in this piece of history. In September 2011, Fein exhibited over eighty new works in his solo exhibition Junk Shot at Jonathan Ferrara Gallery, New Orleans. This exhibition embodied this artist's turn towards formalism and art historical reference while maintaining Fein's iconic sensibilities and aesthetic.
Skylar Fein was the recipient of a 2009 Joan Mitchell Foundation Award and his work is in several prominent collections including The Whitney Museum of American Art, The Brooklyn Museum, The Frederick R. Weisman Art Foundation, The Louisiana State Museum, The Birmingham Museum of Art, the New Orleans Museum of Art and collectors Beth Rudin DeWoody, Lance Armstrong, and Lawrence Benenson.
---
Guest Post by Autumn Hays 
Over the last few years within the United States a growing interest has arisen in festivals that specialize in Performance Art, that offshoot of the visual Arts, who's practices center around temporal body-based works. This festival-circuit format for showing performance based art works has already produced a strong development in terms of organizations and events outside of the United States. Often however it's difficult for American performance artists to break into these circuits. Although there have some who have successfully done so, many festivals go years without showing a single American performance artist. This could be for many reasons, but one is certainly the relative lack of funding. Often the diplomatic and cultural establishments of foreign countries, such as embassies and consulates assist artists with expenses so that they can make and show artworks outside their country of origin. In the USA however, we do not invest money in the arts to the extent of other countries and thus American artists often have less accessibility to funds outside of their own pockets.
Performance art festivals are often intensive endeavors, involving a diverse group of international artists. Always on very tight budgets, these festivals often seek to supply food and housing for the artists for the duration of the festival, often lasting from several days to weeks. Unlike showing at a, gallery the festival becomes a sort of community or summer camp. Here artists and curators network and meet performers from all over the world. Viewership is open to the public but there is a community of support at many festivals where artist see each-other's works, often living together and sometimes collaborating on the fly. Festivals are often popular for performance art as spaces willing to show the work, or spaces aware of the needs of exhibiting performance art are often few and far between.
The good news for performance artists is, the USA is starting to develop their own performance art festivals. These festivals seek to bring international artist to the USA while showcasing local talents. It will be exciting to see what other festivals are brewing here in the United States and some in and near Chicago itself. Here are three festivals to look for this year: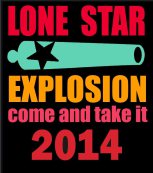 Lone Star Performance Explosion
     Huston, TX
     February 19-23, 2014
This is the second time around for this international performance art      biennale after a successful run in 2012. "LONE STAR EXPLOSION 2014 seeks to showcase performance art that pushes the artists and audience in new ways, especially performance art that questions fundamental assumptions about the way we experience time, space, relationships, the self, society, and sexuality. " As many of our festivals on this list the line up features local, national and international talents in Performance Art. Lone Star Explosion 2014 is curated and directed by Jonatan Lopez and Julia Wallace. Confirmed artists include: Elia Arce (Costa Rica), Marce Sparmann (Germany), Natalie Lovleless (Canada), J. Morrison (NYC), Ryan Hawk (Huston), Roberto Sifuentes (Chicago), and over 25 more artists. http://lonestarlive.org/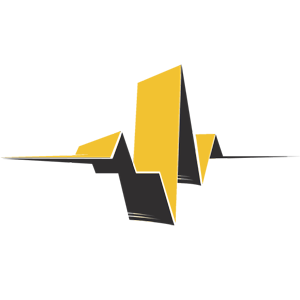 Rapid Pulse International Performance Art Festival
Chicago, IL
June 5-15, 2014
This is year three for Rapid Pulse International Performance Art Festival, taking place here in Chicago. "The RAPID PULSE INTERNATIONAL PERFORMANCE ART FESTIVAL aims to represent a range of styles and forms in order to provoke thought and stimulate discourse surrounding performance art." This intensive festival features performance,  video screenings, artist's talks and panel discussions. It includes a wide range of performance art from durational, public, and digital based works. Unlike the rest of the festivals on this list Rapid Pulse is centered in and around Defibrillator Performance art Space as opposed to being a wide range, multi-venue event. Artists have yet to be announced but the application period is closed and the curatorial process is beginning. Rapid Pulse is curated by: Steven Bridges, Julie Laffin, Giana Gambino, and Joseph Ravens.  http://rapidpulse.org/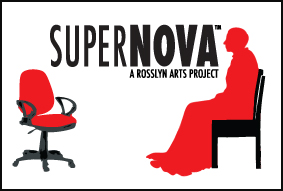 Supernova Performance Art Festival
Rosslyn, Virginia
June ?
Super Nova first took place in June of last year and word is the event will be back again this year. "SUPERNOVA will bring together emerging and established local, regional, national and international performance artists to present an expansive range of positions and approaches to performance art." Though not confirmed Supernova came together well last year showing and they have to potential to continue on this year. Tough mostly national based artists, Supernova has the bones of a strong festival and hopefully they continue. Supernova's 2013 Chief Curator was Eames Armstrong. http://rosslynartsproject.com/
The question that arises with these projects and others like it is one of sustainability. Performance Art festivals are often struggle all year to find funding for the next event. Often performance artists who wish to see this kind of festival thrive in the USA produce these festivals. These factors, and the fact many performance art specific festivals around the world struggle to stay open make the running of an international festival a labor of love, to say the least. Even if these festivals eventually come to an end, the recent creation of these festivals might be pointing to a new trend in performance art exhibitions in the USA. Hopefully the adoption of the festival format international performance festivals will continue to propagate more opportunities in the exhibition of performance art. It will be interesting to see if the new trend in festival production will flourish in the United States and if festivals like these will run strong and multiply in the years to come. Perhaps, the appearance of American Performance Art festivals, and the participation of American artists in them, may lead to an increased interests in American practitioners of performance works both at home and abroad.
_______________________
Autumn Hays is an Artist, Curator, Teacher and Writer. She graduated the School of the Art Institute of Chicago with an MFA in Performance where she received the John Quincy Adams Fellowship. She received her BA in Visual Arts at UCSD. Hays was the recipient of numerous scholarships, grants and awards including two major Jack Kent Cooke association scholarships. Currently she is assistant curator at Defibrillator and Co-Producer of the 2014 IMPACT Performance Art Festival. www.autumnhays.com
---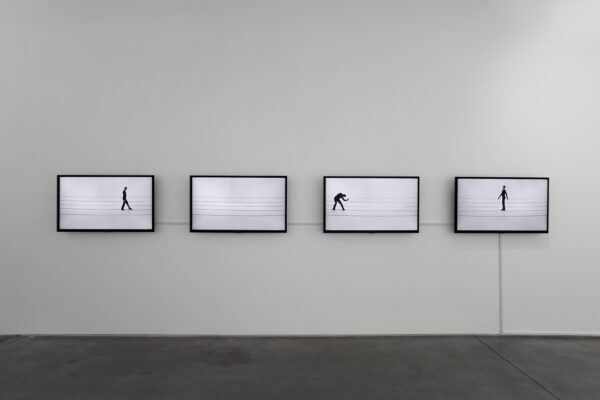 I am accustomed to diminishing the importance of an individual dancer's history in the course of a staged performance. Unconsciously, it's as if I imagine performers congealing for a moment on a stage in order to manifest the agenda of an invisible author. For dancers, especially, it is always about the body — the body as a structure capable of grace and choreographed strength. Over the last month, artist Jaye Rhee debuted a 4-channel video piece that engages the body as a minimalist structure, while emphasizing the dancers' previous life in The Merce Cunningham Dance Company. The Flesh and the Book places these figures in a musical score of five rubber bands, flattening a three-dimensional space into an illusion of two. The bodies enact a series of choreographed gestures, who's style and form evoke a Cunningham past — like moving archives of embodied knowledge. The Flesh and the Book, closes tomorrow at Doosan Gallery, 533 West 25th St. in New York.
Caroline Picard: How did you first conceive of The Flesh and The Book? 
Jaye Rhee: In 2007, I made the work called "Notes." At that time, I was interested in re-producing two things: a popular children's play called "Rubber Band Play," and re-staging visually resembling it as musical notes. It is also known as "Chinese Jump Rope" in America.
The rubber band play requires memorizing all the steps and jumps from the beginning till the end as rules with repeated practice. That, I think, is methodologically similar to learning playing music instrument in a way because learning a musical instrument also requires both brain and body memory. So the Chinese Jump Rope Play and leaning a musical instrument become parallel. I wanted to re-produce both events at the same time.
Rules and regulations often governed my childhood and I couldn't help but think of that when I worked on the Notes.
When I worked on Notes, I knew that it would become the mother piece of another work.  One art work often yields another work. Even though I am the one who creates the work, it is as if the work has a life of its own, one more quick-witted than me. In other words, many times, art works are a lot smarter than I am.
I was sure of two things when I worked on The Flesh and the Book: 1) I am going to play with space more, for example, three-dimensional space transformed into two-dimensional space. Only the size of the figures and trace of the movements will allow viewers to feel the space. 2) I want to work with mature dancers.
I did not have title for the new work. While pondering that, I happened to think of the poem Brise Marine by Stephane Mallarmé, and the first line reads, "The flesh is sad, Alas! and I have read all the books."
I wrote the sentence down on my sketchbook.  And after some time, especially when I started to meet dancers for the project, I realized that my knowledge of dance and dancers did not come from direct bodily experience, but had been learned through books. It is completely out of context of the poem, but the words flesh and book  stayed in the title. Also, it is hard not to think of book as music sheets, flesh as body, and dance.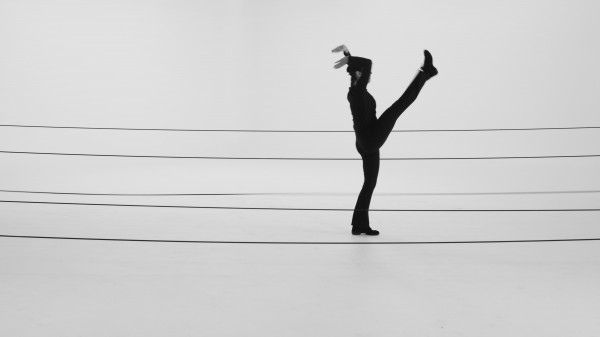 CP: What is like working with the dancers that used to work for Merce Cunningham? Did you spend a long time developing the piece with them? 
JR: It took a long time to find dancers. When I started to search for dancers, I looked for dancers who had gone through the transitional stage in their career as dancers.  Many dancers face career changes early in their lives compared to other profession. And being a dancer is not just a profession but is also an identity. Thus I didn't want to work with dancers who were physically young. I searched  for dancers who already experienced the high peak of their physical youth, in other words, someone who has already been there.
While I was still searching for dancers in 2011, Merce Cunningham company disbanded; that event made me wanted to work with them even more. I always liked the geometric quality that Merce Cunningham company had and was excited to work with them. They seem to embody a reminder — something that was once there. We know what they were, we will remember it. It's like a once-young body, or the idea youth.
It took a while to meet Cunningham's dancers.  In the beginning, I attended Merce Cunningham dance workshops and met many great modern dancers who were not necessarily Cunningham's. Then again at the Cunningham's technique classes in Fall of 2012, I met original dancers of Merce Cunningham with a help from Robert Swinston.
The dancers I worked with are great. Â Once I met them, I knew that it was going to be great. Everything went very rapidly.
CP:Â You also had another collaborator with this work, Elliott Sharp. How did you all work together? What were the dynamics like?
JR: I asked Elliott to come up with specific sound that I can use for the project, and he gave me 67 sound files. I selected ones that are appropriate for the dancer's movements.  Communicating with other artists is not always easy. Art is abstract, concept is abstract, and language itself is abstract. But then there is a moment that everything intersects. That's when the magic happens.

CP: I feel like you're interested in the body as a unit, of some kind. Everyone wears black, standing in relation to the same 5-line structure in an otherwise white space. In your case, however, you platform the dancers' history. Do you feel like something of that history with Cunningham is ghosted into the viewers' experience? What happens to the dancers' history with Merce Cunningham in The Flesh and The Book?
JR: I was more interested in the character and history of individual dancers under the umbrella of Merce Cunningham Company. Cunningham dancer's movements are Mercified but individually they all have different characteristics. We all have different history as individuals, but there are also larger histories which a family shares as a smallest unit of the society, then there are larger groups and larger groups…..and so on. Merce Cunningham dancers make up another kind of familial unit. Even though the dancers' movements were different, a few audiences actually recognized that the dancers somehow evoke Merce Cunningham's style.
CP:Â Thinking about the work asa 4-channel piece, and then seeing framed stills from the video, I wanted to ask you about movement and how that ties in. In other words, does the piece change for you if the "movement" (which refers I think to music and dance) is extracted? How do you think of your photographs as compared to your video?
JR: I consider these mediums separate, with different approaches for both. It's like siblings with same parents. Each medium has its own life. Different mediums show different aspect of one thing. I use the photographs because they capture the 2- dimensional representational quality.
CP: How does this piece ties into some of your other work? I noticed that you have done a number of works that play with the idea and structure of environment. I was thinking about Bambi, for instance, or Polar Bear, Swan, Cherry Blossoms, Niagra; really so many of your works seem to juxtapose a still tableau with a playful in-time interaction. Is The Flesh and The Book on a similar tip?
JR: For The Flesh and the Book, the performers held a string (thick black rubber band) between them.  The strings were at least 3 meters away from each other. I really wanted to expand the idea of transforming 3-dimensional space into a 2-dimensional tableau look. So that a viewer can only feel the space by following the dancers' movements very carefully and watching the body scale change. The Flesh and the Book is a special work which is leading my interest into working in 3-dimensional space. I think I can say, the lines between performers sort of played the role of a tableau – an invisible and flexible tableau.

---
So this is it; the last entry of Thoughts from Across the Cultural Divide. It's appropriate that I'm writing it on a plane from New York to Milwaukee – that's where I wrote my first one and most of the ones in-between.
I boarded bent on finishing before landing in Milwaukee as a kind of ceremonial gesture, but I came down with a bit of writer's block. More like writer's diarrhea, really; I couldn't seem to reduce the last 26 entries into a succinct bite-sized wafer of truth fit to reflect what I've gleaned.
Fidgety, I reached into my pocket and pulled out a small piece of foil-covered hard candy and struggled over whether or not I should eat it.
I actually started unwrapping it, almost placing it on my tongue before rewrapping it and carefully putting it back in my pocket. The guy next to me must have thought I had a disorder. As I sat with the candy in my lapel pocket, I dwelled on this strange apprehension. Why did eating it feel so, well, unholy?
The candy in question was taken from a Felix Gonzalez Torres art piece, "Untitled (Portrait of Ross in L.A.)", from the Art Institute of Chicago, where I had taken a class on a field trip a few days prior. With my class in tow, I picked a couple pieces off the top of the pile, eliciting a hushed gasp from some onlookers. The security guard stood by stoically knowing very well the nature of the situation. Only after establishing that he was cool with the move did the rest of the visitors take their turn grabbing souvenirs. Did anyone get the wonderful metaphor? Did the sacredness of the context turn Torres's point into an object to be fetishized?
I explained the nature of the work to my students, how the dwindling supply of candy represented the fragility of existence and, specifically the disease that tragically took Torres's partner's life. They seemed moved, if still content to have a bit of insider material.
Only a week earlier I had gone to the Lutheran church in Cedarburg. I attended in spite of the fact that I'm not religious. My wife and her family have belonged to the church for years, and the pastor is surprisingly ecumenical. That day, when it came time to take communion, I hesitated. Somehow, watching from the back pews, faking my way through the Lord's Prayer and mouthing hymns I didn't know, seemed ok, but consuming a wafer and some wine that represented, or, depending on your level of devotion, actually WAS the body and blood of Christ, pushed it. But, still, I headed toward the altar.
His body tasted surprisingly bland; his blood vintage Franzia, and, though I didn't feel the prescribed transubstantiation, I did feel something more profound than indigestion.
This unexpected twinge reminded me of a piece by James Gleick that was in the "New York Time Magazine" a few years ago about the auction value of the Magna Carta. He describes a passage from Philip K. Dick's novel, "The Man in the High Tower", where two similar cigarette lighters are placed side-by-side, one owned by FDR and the other of no significance. One with 'historicity', the other without.
The narrator muses:
"Can you feel it? … You can't. You can't tell which is which. There's no 'mystical plasmic presence,' no 'aura' around it."
Or is there?
Though he doesn't invoke it specifically, Walter Benjamin's "The Work of Art in the Age of Mechanical Reproduction," seems to hover palpably over Gleick's analysis. Are there plasmic presences? Are there auras? No and yes. As Benjamin noted in the essay we all choked down in art school, auras are born from artifacts that derive power from ritual. And rituals require gangs of believers to endure. And most of us, wherever we locate ourselves geographically or metaphysically, happen to believe in something strongly enough to wring a little plasma from it.
So, Religion? Culture? Not so different from 38,000 feet above the earth. Both are terms ascribed to all those things we can't know for sure. And if you're familiar with Descartes, Montesquieu, Wittgenstein, Barthes, Derrida or even CNN, there's a LOT of things we don't and indeed can't know.
So what I've taken from 18 months of immersion in Wisconsin's more parochial precincts is that one person's "Light of Christ" might simply be another's frisson of energy evoked by a Richard Tuttle wire piece or a Donald Judd "Specific Object". Aren't we all looking for a little transcendence, never mind where we get it or what we decide to call it?
There's a lot of religion in a Tuttle and a lot of culture in a Lutheran pancake social.
It's funny when you can feel the antagonism about your remarks as soon as you utter them. Now is one of those moments. My friends are generally from the tribe that would side with the transcendence brought on by a great work of art, rather than a passage from the "Book of Job". Most of my acquaintances would probably claim that I'm making a false and probably dangerous distinction – the religious right influences politics, right? Indeed. They infringe on the civil rights of individuals because of a bunch of ghost stories in a book written millennia ago? Sure. They can't compromise because their truth is not based in reason, but in the supernatural, right? Sometimes.
But then again, I felt something like sacrilege eating a piece of candy that was only ever meant to be a metaphor. And it occurred inside the hallowed temple walls of an institution that kind of chooses to keep those metaphors hidden, and in turn, keeps their congregations beguiled and charmed, perpetuating the aura of the object. That institution has priests who anoint objects with quasi-spiritual value. They have groups that help to canonize object makers. Not as metaphor-makers but as spirits. They have rituals, liturgies and taboos. They have saints and they have sinners. They all contribute to creating cultural relics that are sold at auction for prices that dwarf that of the most sought after religious relics on earth.
So if it walks like a duck…
Felix Gonzales Torres might be my favorite artist in the world. And God or god or Donald Judd rest his soul, I don't think Mr. Torres ever wished for me to be spellbound by the aura of his art, only moved by the poetic truth it could impart by being an achingly wonderful metaphor for the sadness and confusion we all share in a world that overwhelms us.
So right now I will eat Felix Gonzalez Torres's candy as a metaphorical gesture recognizing the power of art over the supernatural and all that mystical plasma that charms us into thinking we have an answer of a higher power.
28 episodes of The Cultural Divide reduced to one wafer of truth.
Amen (ahem.)
---