A friend posted this interview between Steven Cox and Scott Wolniak on the ol' FB. I thought I'd repost an excerpt here.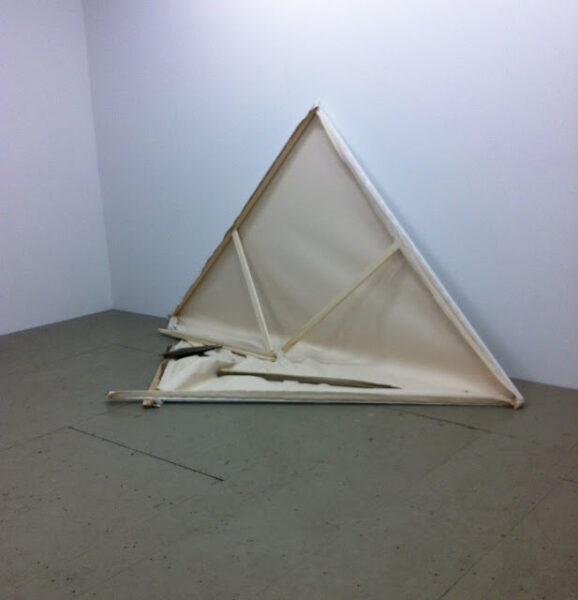 HUNTED PROJECTS presents Chicago based artist Scott Wolniak.
Scott is currently a tutor within the Visual Arts department of the University of Chicago, where his multi disciplinary practice expands upon the realms of installation, painting, sculpture and video.  With references to both destruction and humor, his past experience of being an art handler shines through with sculptural and painterly works that suggest the purposeful mishandling of materials.  This being made particularly clear through his video work The Ratio of Effort to Effect (2010), which in a tongue in cheek manner, explores the ever so common mishandling of art work, done in a manner that hints at Wolniak's appreciation of the absurdist comedy of Steve Martin.  In all, Wolniak's rounded practice explores the cockamamie, poking fun through the purposeful use of humble materials, whilst simultaneously rationalising conscious bad craftsmanship as a by product of expressionism.
Can you tell HUNTED PROJECTS about yourself and your creative background?
SW: I am a multidisciplinary artist based in Chicago.  I studied Painting and Drawing at the School of the Art Institute of Chicago, and did my MFA in Studio Art at the University of Illinois at Chicago.  After finishing my BFA in 1995 I spent five years working as a truck driving art handler, which introduced me to important social and logistical aspects of the art world.  I opened an alternative exhibition space in my garage called Suitable Gallery in '99, which was in operation for 5 years.  It was a positive experience; we did many great shows with great artists.  My studio is now in this same finished and heated garage that used to be Suitable.  After completing my MFA in 2002, I began part time teaching at SAIC and, in 2007, began my current full time teaching appointment in the Department of Visual Art at the University of Chicago.  Teaching is a really important part of my practice and helps me to constantly reconsider my relationship to visual art.
When did your interest within the arts begin?
SW: As a kid, art was a natural form of entertainment and escape.  It was always frustrating but endlessly engaging… same as now.  I shield away from formal instruction and traditional techniques in favor of cartoons, material experiments and made-up imagery.   I used to steal techniques and styles from classmates in elementary school.  Some of my early influences were Shel Silverstein, B. Kliban and LeRoy Nieman.  As a teenager I was nourished by music and record cover art.  I also loved comedy, especially ridiculous, physical stuff like early Steve Martin.  I decided to go to art school because nothing else really made sense… and I liked the idea of making a life doing what I was already doing anyway.  I knew nothing of art history before I began school at SAIC.  My 1st life-changing encounter with Art was the work of the Abstract Expressionists.  I spent hours looking at DeKooning's Excavation at the Art Institute.
                                                                                    
Can you discuss your day-to-day creative process?
SW:  My studio is in my backyard.  Convenience is really important to me because I like being able go to my studio any time, for any length of time, even if just to glance at something.  I am in my studio every day, so the work is a constant.  I have a hectic daily routine, which has required me to compartmentalize in order to sustain my practice.  Nights have always been a haven of undisturbed studio time for me.  Ideas come from everywhere.  My work typically involves combinations of everyday life and abstract systems, explored through labor-intensive processes with humble materials.  I tend to work on several things at once, shifting between conceptual projects that are primarily about planning and process-based pieces that are heavy on labor.  My labor-intensive projects are probably the most enjoyable.  I like to see things accumulate and transform over time.  I can drop into the studio for 15 minutes or 5 hours; either is productive since it is always moving toward the same end point.  As with meditation or exercise, small efforts conducted with great regularity do add up.
I listen to tons of music while working, as inspiration and background noise.  I often smoke marijuana in order to trick myself perceptually.
(read more)
---
1. Between Places: Chicago-Detroit at 6018NORTH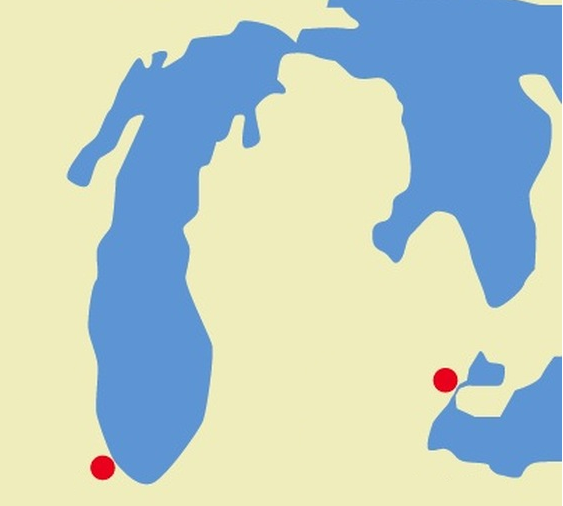 Work by College for Creative Studies students Austin Brady, Megan Leigh Jessup, Sean Maxwell, Tom Burns, Fatima Sow, Andrew Mehall, Maggie Kozma, Benjamin Thompson, Eric Maurer, Kristina Sheufelt, Shaina Kasztelan, Jen Wang, Leucochloridium Paradoxum, Joanna Marie Care, and Jordan Stohl.
6018 NORTH is located at 6018 N. Kenmore Ave. Reception Saturday, 5-9pm.
2. 24HRS/25DAYS Presents: Schlong Night at New Capital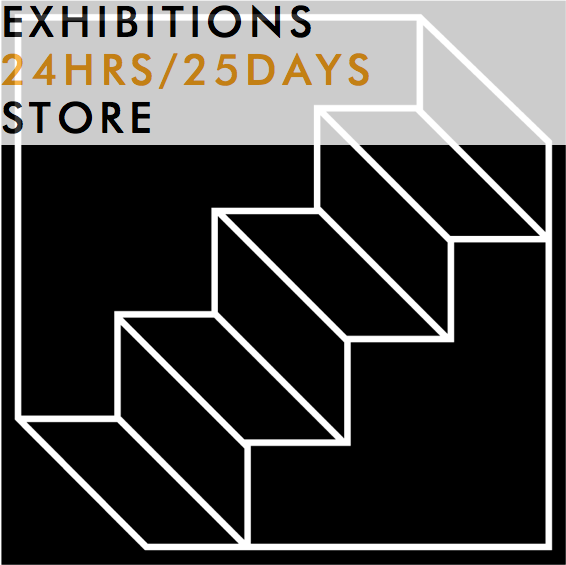 Work by Anastasia Chatzka, BEERY/KARP, Carl Moberg, Catie Olson,EC Brown, Jonathan Ozik, and Tom Burtonwood.
New Capital is located at 3114 W. Carroll St. Reception Friday, 7-10pm.
3. Life, in Some Form at Chicago Artists' Coalition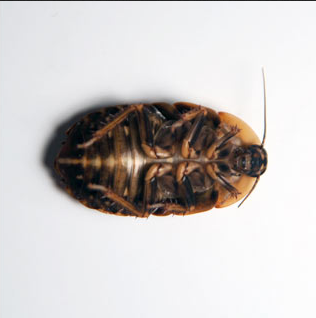 Work by Marissa Lee Benedict and Brittany Ransom.
Chicago Artists' Coalition is located at 217 N. Carpenter St. Reception Friday, 6-9pm.
4. Mythologies at Sullivan Galleries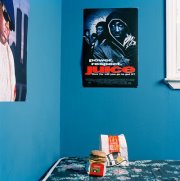 Work by David Alekhuogie, Rashayla Marie Brown, Alexandria Eregbu, Christina A. Long, Hannah Rodriguez, and Cameron Welch.
Sullivan Galleries is located at 33 S. State St. 7th fl. Reception Friday, 4:30-7pm.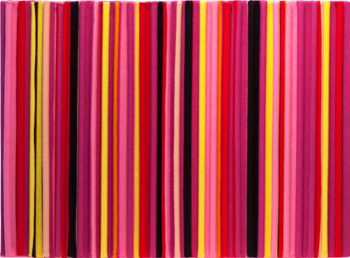 Work by Sam Jaffe.
65GRAND is located at 1369 W. Grand Ave. Reception Friday, 6-9pm.
---
Last month, I compiled a collection of interviews with a curatorial projects operating in the city of Chicago. In it, Happy Collaborationists, LVL3, New Capital, slow, Roxaboxen, Plaines Project, and Johalla Projects all answer the same four questions, discussing their respective curatorial agendas. I always love to hear the back room story behind spaces, the way administration and practical impasses influence day to day decisions. I would love to post all of them here, but as it is, I'm only going to wet your whistle on this Internet-machine. After all, the interviews were intended to go together. While the resulting zine, "AD HOC," was available for free in the Bad at Sports booth of the Chicago EXPO, you can download the entire booklet via the following link: EXPO_Bas_pamphlet_for_web. Below I have included an interview from that collection with co-director Paul Hopkin from slow gallery — a wonderful space that straddles the line between apartment space and storefront gallery. At present, slow is exhibiting Benjamin Bellas, Represent the sound outside these spaces wherein"Benjamin performs herculean tasks and shows what is produced by his efforts." That exhibit is open to the public until November 10th. For information about what they're up to, the show they have installed in Clutch Gallery (a portable exhibition site in founder Meg Dugid's purse). Hopkin's co-director, Jeffrey Grauel is carrying it around at present, and even brought it to Washington DC for its official opening. Visit their website here  and don't forget, the following interview is just the tip of the ice berg. Each of those seven spaces has a interesting and varied way of thinking about their curatorial work.
Caroline Picard: What kind of exhibitions excite you generally?
Paul Hopkin: I like an exhibition that gets under my skin. Art is best when I am not sure whether I like it or not, but I can't stop thinking about it. I always try to get artists to present work in ways they would be less likely to without me, or the kind of space I run. That means pairing people who otherwise would not be paired, encouraging a new direction in the work or taking more risks in its presentation. I have been really lucky to have worked with a lot of really fantastic artists, but I have two favorite shows: one was called the low down and featured the work of Jeffrey Grauel, Caroline Allison, and Danica Favorito. Jeffrey covered all the windows with panels of crocheted video tape. It brought a darkness to the space — clearly because it was a sort of blackout curtain, but it also just pushed its presence into the space generating a kind of tension. Well, the fact that you also walked straight into a slowly spinning baseball bat maybe helped that a little too. I also really loved the play between Caroline's gorgeously printed and beautifully framed photos with Danica's that were off her junky inkjet she had at home, wrinkled and hung with obvious pieces of masking tape. I think one of Danica's photos had a coffee stain on it.
The second show was last spring, titled, it ain't over. Brent Garbowski and Joe Mault collaborated on this work that was not just designed for the space, but for people who come to it, for me. There was a kind of specificity to the work that was truly remarkable. They cut down a power pole and lay it down on the floor so that it cut through the gallery, through the entrance of my apartment and ran alongside my bed. They fabricated a swing arm with the familiar arch of a streetlight, so that the bulb illuminated my bed, complete with the way-too-bright light of an outdoor fixture. They are in the process of installing parts of that pole in another space and it is becoming a wholly different work. I also love that I got Barbara DeGenevieve to make work that was really light-hearted. I was really excited that she, one of my more established artists, was excited to work with Brent and Joe, two boys still in undergrad.
CP: Do you have a particular story about what the back-end of your space is like? Something perhaps indicative of your administrative process? 
PH: I would probably not be running a gallery if there were no separation between my private apartment and the storefront gallery. It is funny to me now, but I thought I wanted to keep people in the public space and keep my home out of the mix. A couple of shows into it I just realized it was ridiculous — it was more comfortable to use my home as the space to hang out in. If I haven't swept the floor in my apartment and there is an opening, I just let it happen anyway. "Y'all come to see the work and enjoy a beverage. Hell, some of you seem comforted that there are little mounds of my dog's hair everywhere."
I made a rule — if I find you difficult to work with, it is not worth it to me. I will also not work with you if I don't trust you to be alone in my home. I do this because I love it, and it is important for me to continue loving it. I have only had a few conflicts, and I hope I have resolved them well. Most of the artists I have worked with have truly been a pleasure. Not that there is never stress; stress is part of getting something worthwhile to happen. But the artists I have worked with have been helpful, resourceful, and interested in having good shows. I have been thrilled to see it work that way. I have had artists who have shown in my space just jump in and help with practical chores even when it is not their show.
I keep a running list of artists that interest me. Some, I check in with from time to time. I throw ideas around, often in casual conversations with friends. Just keep at things until an idea clicks. Then I approach the artists. Sometimes that doesn't work out and it means I have to start again. Maybe an artist is unavailable, or sometimes just not into the idea. I usually have three or four studio visits with each artist leading up to a show and I always run my show ideas by Jeffrey Grauel, my co-director.
The biggest practical decision I make is to avoid shipping work. I have done it, and it has worked, but I mostly show Chicago folks. I find the practical matters to be a part of the scene, so working within the resources and space I have is a part of the fun. I don't choose in a terribly practical fashion. I mean I had a power pole hovering over my bed for two months, and I let a performer live in my space drunk for a week.
I write for every show. It brings clarity about the show and why I put the artists together in the first place, and it helps the artists understand it too. When I get it right, the writing also helps generate some interest in the shows. But I try to avoid describing the work. I want to generate experience with the work on its own terms. I have my ideas, but I don' t ever want to impose them on the work in a way that overshadows the work itself. I don't have my writing in the space at all during a show. It resides on the internet on purpose.
I don't understand your question about, "engaging a public audience"— I mean, people come; the events are, in some direct way, public. It is a bit of a mystery to me that I engage a consistent crowd of undergraduate artists, and a consistent crowd of adults who have been out of school for a good long while, whereas I don't draw a ton of graduate students. It is a little frustrating to me, because critical attention has a way of following the interests of those grad students. But I think the shows at slow are better than that. And not that the projects haven't received attention, because they have. But sometimes I still feel like slow is a secret. I have had a couple of grad students tell me straight up that it doesn't seem like a place where they can figure how to get in —and if it doesn't present them with opportunities then they don't get invested in the space. The funny thing to me is that it can present them with showing opportunities. And then there's the flip side of the same question: what good does it do for anyone if the venue will show anything that comes along? Editing, some kind of vision and hierarchy, seem to facilitate better things all the way around. I guess I am still figuring out some things, and those artists are too. But I want to maintain a kind of criticality, a kind of rigor, and I don't mind that there are interesting artists who remain outside my radar.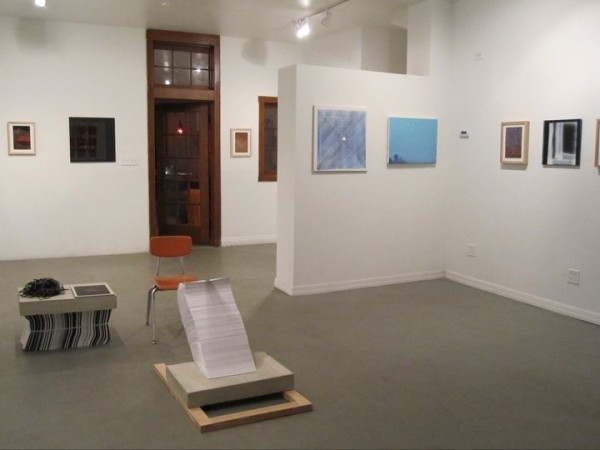 CP: Do you think non-traditional sites for exhibition are important?
PH: Important is a funny word. Curators that work in canonized venues rely on the rest of us to decide what is worth thinking about, worth seeing. But what burbles to the top is just that; it is the thing that garnered attention. Local food and local art — you know? A lot of the best stuff will remain unknown to most, and that is why we visit the places that produce locally. It isn't so much that  that venues like mine are important, but we do a kind of work that isn't done by important venues. Not so long ago Hamza Walker spoke very directly about waiting in the wings until a certain few venues have chosen first to pay attention to an artist, or to a new kind of approach. I think it is common for important critics and curators to wait and see what the lesser of us do. If a non-traditional venue bites on a new hook, and the results are well received, it can move through a system and become important. But I want to work from a messier place that is full of risk and opportunity. I love to play with ideas on their own terms. I love the heady space of "why the hell not" and "it's about time." That can happen when there is no bureaucracy. I can risk a big failure because nothing so terrible happens when I do fail. The payoff can be so much more satisfying when it comes from that sort of space. It isn't all just freedom and light, but it is so much closer to the fantasy of how the art world works. I support what strikes me, what feels ignored or absent from the scene, but nevertheless compelling. I hope to bring a critical eye to my part of the art world in a time where criticality is threatened and disappearing.
The television show The Wire changed how I think about storytelling. You get such a deep version of a really compelling story if you see the entire 5 year arch of the show. Artists usually work more like the storytelling in The Wire than in, say, Gilligan's Island. But we tend to see work that is from the fresh young thing just out of school. Or the work that has become important in the meantime. We see the same details, the same place in the storyline, repeated over and over. It is set up in this way that we think we are seeing a serial, but we're really seeing one or two pieces of a story set on constant repeat. But there is so much more happening than either of those snippets. And I get to pay some attention to work in a way that has a different piece of the puzzle precisely because I do not aspire to become important as a venue.
Importance is overrated.
CP: What are some administrative influences and how have they colored your own approach to running a space?
PH: Artists need good opportunities to exhibit. I feel privileged to have such a big part of my own creative process that functions through the work other artists have made. I try to make the work and the show the focus of the experience. As much as I have a point of view in this, I want that to support the artist's work, and not the other way around. I have worked as an administrator in several other capacities, and what everyone seems to want is freedom to choose things that have an importance, and for the things that aren't valued by the individual to just disappear, to be done by elves. I work to make everything simple, approachable, and pleasant for the artists. If I can't be the elf, I let them know. But if I can make something easier, I certainly will. My structure, my approach, is built on the philosophy that this will be what I want it to be, and what the artists want it to be, as much as possible. This is the place where you can ask to do anything, and it is a simple conversation. I am very aware that I am not an institution. I am not aspiring to be a lucrative business. I am opinionated, invested in fearless and sometimes transgressive art, I have a sense of humor, I have a sense of style, I am social and chatty, I enjoy a good beverage with friends, and I am intellectually motivated. I try to structure the shows to take advantage of all those qualities.
slow is located at 2153 W 21st Street, Chicago, IL.
---
At the end of August, Chris Hammes has an exhibition, Twenty-OneMotorcycles, at the Hills Esthetic Center. One of my favorite things about the show was probably the sound it created. I walked into a pitch black exhibition space and instantly zoned in on three different kinetic sculptures; flickering lights defined the bounds of each. In the first instance, I saw a stack of recognizable VHS tape player screens, recognizable only because of the disembodied digital numbers. The players themselves were subsumed in darkness and the numbers seemed to hang, like little electronic ghosts. To the right of the door, I saw a dizzy red,digital clock face spinning. And then, in the far corner, a spinning circle of colored light that looked almost like string. Each machine whirred, cranked and croaked in the darkness. It was white noise in darkness. Lights and sound in tandem created a mesmerizing effect. Every piece was engaged in its own, personal orbit, exhibiting a repeated, kinetic energy that was somehow calming rather than frenetic. It made the darkness full, as a house during the summer in the middle of the night. Fans I could not see, spun lights and pushed air. The various motions of these objects created a complex oral texture. In the following interview, I had a chance to ask how Hammes' came to create a dark exhibit, where his interest in hypnotism has come from, and why he's compelled by motorcycles.
Caroline Picard: What is it like to make work for the dark? How do you anticipate what you will see and what you are building (in the light, presumably)?
Chris Hammes: I didn't actually consider these works to be made for total darkness, it was a decision we made when the show was installed.  I made the work in the light and had intended to have some low-wattage spot lights on the pieces, but when we looked at the works in the space we realized that each piece has a pretty bright luminescence, and viewing in darkness just made it more intense.
CP: I know you have an on-going interest in hypnosis where did that interest come from and how does it manifest in your practice? 
CH: When I was in high school I picked up a book on self-hypnosis and experimented with it on my own, tape recording myself and then listening back. It was fun but I didn't see any use for it so I didn't really do anything with it. I studied sound at SAIC which lead to improvised electroacoustic performances, which lead to working as a producer and "talent" on a radio show called Blindspot, where I conquered some stage-fright and developed an interest in things like writing and performing for monologue and narrative. About four years ago I started experimenting with hypnosis again. I read a few books and realized this was a really fertile place to develop a collaborative practice that combined a lot of different disciplines that I wanted to explore. After some feeble first attempts, I was lucky enough to meet a professional hypnotist that took an interested in my work, and became somewhat of a mentor that examined my technique and gave me critical input to help me improve. I'm also lucky enough to know some very adventurous artists, so when I needed volunteers they weren't hard to find.
CP: When you hypnotize people, do you think of it as a kind of performance? What does that say about the artist i.e. artist-as-hypnotist?
CH: These sessions are a form of collaboration that often manifests as a performance, where the goal is to facilitate new experiences that can lead to the production of a narrative, sometimes music, an object or an image, while exploring the power-relationship between the collaborators. It involves seriously different roles on the parts of the collaborators, and can result in a power imbalance that's difficult to manage. And this power balance is something to battle against, follow or fall into unexpected places. In preparation I write scripts based on what we mutually want to accomplish in the session, but it's always an improvisation. For me as an artist, it's a tool for steering desires and perception towards an unusual creative place.
CP: I saw a connection between your work with hypnosis and the Harley Mandala. Can you talk a little bit about that?
CH: The Harley Mandala is one of two works in the show I've made using the Harley-Davidson logo, looking into the cultural significance of the Harley brand. Harley seems to possess a notion of freedom fused with rebellion that puts optimism in conflict with pessimism. Considering motorcycle culture symbolized by the Harley logo, I wanted to raise the logo to a spiritual place.
The Harley Mandala piece spins at about 1000 RPMs, which transforms the spinning Harley Davidson logo into concentric circles of light, similar in appearance to a circular mandala. This is one of two spinning pieces in the show composed of modified fans.  Part of the motivation with these two kinetic pieces is to exploit the limitations of vision by spinning an object so fast that it masks the true shape and appears to be something else.  Along with looking like a mandala, it also has that mesmerizing effect of the spiral use by hypnotists in movies. This mesmerism can happen when you know an object is different than what you're perceiving, which is similar to a perceptual shift that can happen with hypnosis. Maybe that's the connection.
CP: I also understand that, with the namesake sculpture, Twenty-One Motorcycles, you modified the interior of VHS machines, causing them to rattle and whir. VHS machines have such a curious presence — they're like these obsolete but very nostalgic machines. Somehow, by making them whirl especially loudly, you're connecting them to movement—specifically the open road, the motorcycle: can you talk more about that connection? 
CH:Â I attached metal tines to the spinning player head that reads the magnetic tape in a way that allows the machine to still function, but sound as if it's broken. When I press play, the motor slowly starts up and gains momentum, sounding like a much larger motor. It occurred to me that this kind of noise-making is similar to the pretending that a child does when attaching a playing card to the spokes of a bicycle, transforming it into a motorcycle. This ability to transcend through pretending feeds back to the VCR as another formative presence in the youth of my generation. The sound is created by this circular movement, but unlike the other work in the show with visible motion, this is announced by a screeching mechanical drone. They're stacked up at a height of a little under 7ft because I wanted it to be the height of a really tall, intimidating human. These machines still work as well as they always have, but nobody wants them anymore. The drone sounds aggressive, like a scream.
CP: The last thing I wanted to ask, in some way I feel like my questions have been leading up to this, but I was interested in the place of Romanticism in your show. Calling forth the specter of Voltaire and connecting them to motorcycles in Candide-Voltaire Motorcycles (as though they had a specific shop somewhere and fixed up bikes) or too, with Enlightenment, where one can drink a shot out of a resin cast shape of Voltaire's head….how does Romanticism play into this? I can't help feeling like there are ideas about justice and liberty, also connected to the open road, and a sense of space and nature—all of which come together here in a very Romantic, and especially American, fantasy. Maybe a better way to ask this question is, what does Voltaire's motorcycle shop look like?
CH: I hadn't thought of a motorcycle shop run by a mechanic team of Candide and Voltaire, but I love the idea.  I'm picturing modified pantaloon coveralls, maybe a mesh John Deere cap on top of Voltaire's powdered wig.
I'm not sure if it's Romanticism I'm interested in as much as a pairing of symbols of different cultural value.  Candide is valued European literature while Harley is working-class America, and both can be Romantic for different reasons. I've made a number of works that reference Candide by Voltaire to signal a division between Optimism and Pessimism. The novel is famously pessimistic, but also a political satire against the theological optimism of the Enlightenment era. It describes youthful naivete in a chaotic and malevolent world. I'm pairing Candide-Voltaire with Harley-Davidson to represent a similar conflict between optimism and pessimism.  Harley always reads as patriotic  and American. It was one of a few companies supplying motorcycles to WWII, and the formation of motorcycle gangs comes in large part from the post-war alienation felt by veterans returning home. On the surface, there's an obsession with death imagery, black leather, skulls and flames. Underneath is a clear corporate marketing presence and commodities feeding these images. This logo can read as a celebration of fearlessness, a burn out before you fade away kind of freedom. But it can also invite fearfulness, playing into the dark-side of outlaw motorcycle clubs engaging in organized crime, drugs, violence, prostitution, human trafficking, ritual initiations, etc. We know the motion picture Easy Rider, and we know the Hells Angels at Altamont. With both symbols there's a spiritual aspect, and a separate blunt reality to contend with.
---
1. The Dragon is the Frame at Gallery 400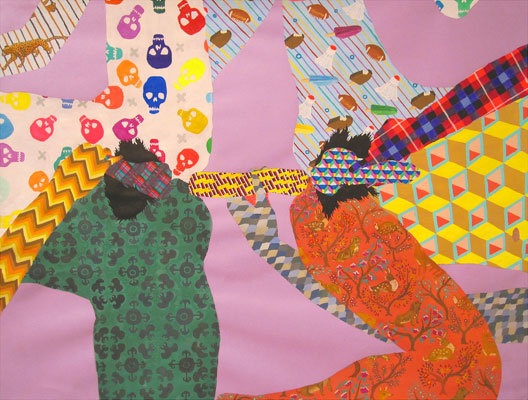 Work by Mark Aguhar, Claire Arctander, Nina Barnett, Jeremy Bolen, Elijah Burgher, Edie Fake, Pamela Fraser, Tiffany Funk, R. E. H. Gordon, Steve Hnilicka, Kasia Houlihan, Mark Kent, Young Joon Kwak, Andrew Mausert-Mooney, Marianna Milhorat, Tim Nickodemus, Aay Preston-Myint, Juana Peralta, Macon Reed, Colin Self, Michael Sirianni, Nathan Thomas, Neal Vandenbergh, Xina Xurner and Isaac Fosl-Van Wyke, Allison Yasukawa, Gwendolyn Zabicki, and Latham Zearfoss.
Gallery 400 is located at 400 S. Peoria St. Reception Friday, 5-8pm.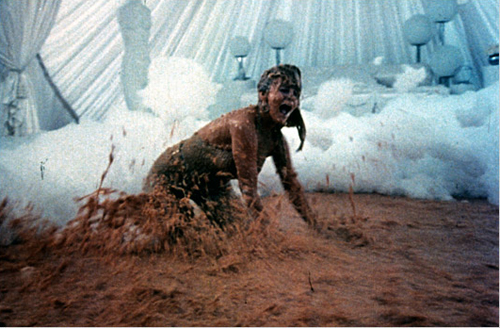 Curated by Shannon Stratton, with work by Laura Davis, Carson Fisk-Vittori and Julia Klein.
Threewalls is located at 119 N. Peoria St. #2C. Reception Friday, 6-9pm.
3. KLOSS/STOLTMANN at New Capital

Work by Mike Kloss and Kirsten Stoltmann.
New Capital is located at 3114 W. Carroll St. Reception Saturday, 7-10pm.
4. Inner Self at Prak Sis Gallery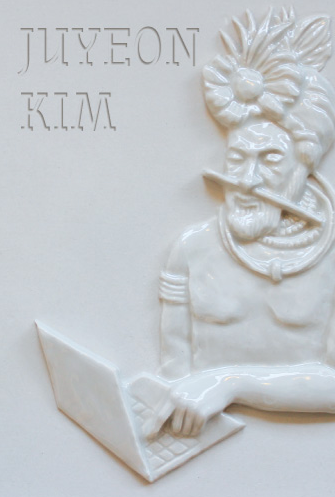 Work by Juyeon Kim.
Prak Sis Gallery is located at 1917 W. Irving Park Rd. Reception Saturday, 5-8pm.
5. Bowling Alone at Andrew Rafacz Gallery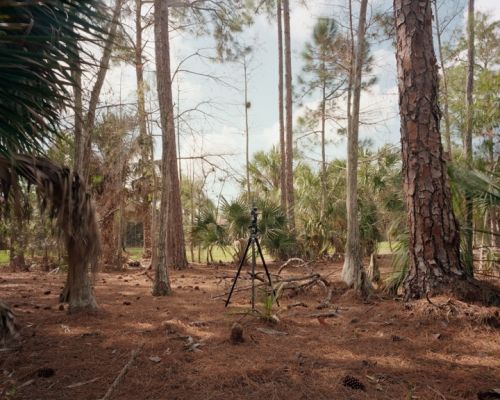 Work by Brandon Anschultz, Daniel Baird, Benjamin Funke, Sarah Mosk, Eileen Mueller, Aay Preston-Myint, and Min Song.
Andrew Rafacz Gallery is located at 835 W. Washington Blvd. Reception Saturday, 4-7pm.
---