Alright, so last week was slow. This week is quite the opposite. There are a bunch of things going on. Because of that, I have decided, in response to my Top 4 of last week, to do a Top 6 this week. Don't like it, well, then you can just get out! For the rest of you, here it goes…
p.s. don't mind the pics, sometimes I have to make my own
1. The Chicago Project III at Catherine Edelman –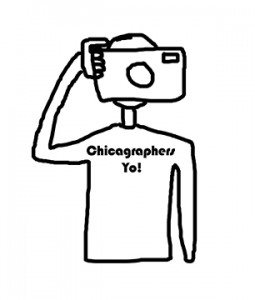 I generally avoid River North. Not because it's bad, per se, but simply because most of what I see there is somewhat boring and repetitive. Edelman is one of the exceptions (there are a few) that keep me coming back every now and again. Her fare is photo, and only photo as far as I've seen. I have yet to see something there I didn't like, and this upcoming show is no exception. On top of that, you probably know people in the show! Everybody likes seeing their friends work up in a nice gallery, right? Opening this week is The Chicago Project III. The Chicago Project is an online gallery Edelman runs of Chicago artists. Each year she selects work from it and puts on a live exibition. Selected artists this round include: Shannon Benine, Philip Dembinski, Bill Guy, Eric Holubow, Julie Meridian, Jason Robinette, James Rotz, David Schalliol, Daniel Shea, Sarah Stonefoot, Leasha Overturf and Alan Thomas. Friday night, get there early though, she closes her doors promptly at 8pm.
Catherine Edelman is located at 300 W. Superior St.
2. Size Matters!!! at Packer Schopf –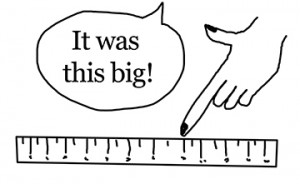 Huh huh…huh huh…ok, now that that's out of the way. Good old Packer's done it again. I like it when he does group shows from his stable. Most of what he shows there appeals to my taste, so going to a group show is like being a kid in a candy store. Or, in this case, an elephant store? Packer shows a lot of huge work, so for his, as his website says "Summer Group Show," he's trotting out the biggies for us to feast out eyes on. Featured artists include: Rebecca Ringquist, Mark Crisanti, Laurel Roth/Andy Diaz Hope (collaboration), Victoria Fuller, Jenn Wilson, Michael T. Rea, Jud Bergeron, Renee McGinnis, Don Cameron, Catherine Jacobi, David Hooker, Doug Smithenry & Krista Wortendyke. Stop by while you're in the West Loop Friday, opening's from 5-8pm.
Packer Schopf is located at 942 W. Lake St.
3. In Memory Of…A Love Story at Spoke –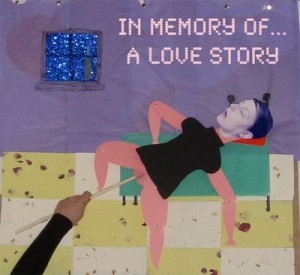 Hit number two for the West Loop. While you're hiking up the stairs at 119 to ThreeWalls, make sure you make it all the way to the top floor and head for Spoke. This tiny gallery, in (I think I'm remembering this right) the space formerly occupied by GardenFRESH, has been putting on exhibitions and durational performance pieces for about a year now. This round, they are hosting Karolina Gnatowski, who is performing In Memory Of…A Love Story. Pulling from Spoke's own website, the event is described as "an evening of classic rock, whiskey, puppetry and bitter sweetness as K.G. performs a tragic tale of romance." How could you possibly go wrong with that? Spoke is open Friday night from 6-9pm, the performance starts at 7pm. Again, be on time, that place is tiny, and it sucks having to listen to performances from the hallway.
Spoke is located at 119 N. Peoria St.
4. Dogcat: FBI (Feline Behavioral Institute) vs. Canine Fashion at Swimming Pool –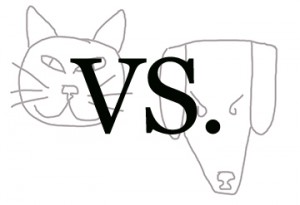 Now you can finish of Friday night with some good old feline (or canine) fun up at Swimming Pool. Located in Albany Park, it can be a bit of a trek from down town, but this show is probably going to be worth it. It is time for the ultimate battle between the self proclaimed "cat" people and "dog" people. Well, maybe not that, but get ready for a truck load of cat themed art, and a doggie fashion show. Now, I know what you're thinking: "a doggie fashion show?" Well, this is a doggie fashion show put on by pooch, and presumably, booze loving artists (pronounced ar-TEE-sts). Just watch your ankles, you don't want someone begrudgingly lifting their leg on your shoe while you admire the pretty kitties. Open Friday, from 8-10pm.
Swimming Pool is located at 2858 W. Montrose Ave.
5. Selections From the Fabio-Mueller Collection at Mini Dutch –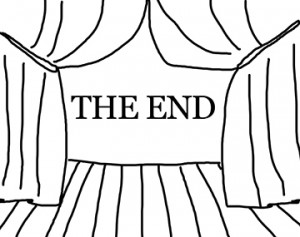 Saying good bye is always hard, and this is the last goodbye for Mini Dutch. Owner Lucia Fabio is shutting down and moving back to So. Cal, so this is your last time to check out this well-known apartment gallery. For her final show, Lucia will be showcasing work from her own collecting that she has acquired over the course of Mini Dutch's run. Artist work included in Fabio-Muller collection that will be on display: Daniel Anhorn, EC Brown, Blazo Calovic, Peter Hoffman, Andrew Holmquest, Mathew Paul Jinks, Carol Jackson, Stacie Johnson, Chris Millar, Liz Neilsen, Vivien Park, Caroline Picard, Mark Porter, Renee Prisble Una, Chris Shaefer, Shane Swindler, Matthew Whiting. This is a one night only event, Saturday night from 7-10pm.
Mini Dutch is located at 3111 W. Diversey Pkwy.
6. Nah Pop No Style at Roots and Culture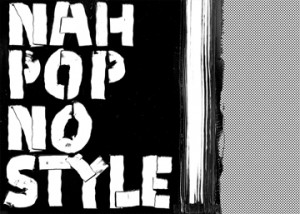 This is purely an allegiance to where I've lived selection. The subtitle of the show is Work by painters from Baltimore and Providence. My husband went to grad school at MICA, so I lived in Baltimore for a year. Weird-ass place, but there are defiantly a lot of good artists from there. I don't recognize any of the names, but I'm hoping I recognize some of the work. And hey, maybe they'll be serving Carmen corn again. B-more and Providence artists strutting their stuff at R&C include Lucy Campana, Chris Day, Alex Griffith, Andrew Goett, Thomas Harrington, Annabeth Marks, Clay Schiff, Quinn Taylor, Chloe Wessner, Kandis Williams and Blade Wynne. Show opens Saturday from 6-9pm.
Roots and Culture is located at 1034 N. Milwaukee Ave.
---
Minidutch director Lucia Fabio has always been particularly good at thinking through her gallery's raison d'etre with every exhibition she presents. Each show at this Chicago-based alternative space not only offers a window into the thinking processes of the artists she features (minidutch tends to focus on works that are in-progress and/or in process, as in last month's Dusty Bunnyfield vs. Molotovia Cottontail exhibition), but also explores different aspects of alternative exhibition making. As such, minidutch is something of a self-reflexive endeavor, one which provides open-ended exhibition opportunities for artists while at the same time bringing viewers' focus back to the specific contexts in which that work is being considered. So it seems wholly fitting that Fabio's current exhibition presents a miniaturized and highly condensed, through-the-rabbit-hole view of Chicago's alternative gallery scene at the same time that that scene is undergoing a much larger-scale survey at the Hyde Park Art Center with the Britton Bertran and Allison Peters Quinn-curated Artists Run Chicago.
Last Saturday Fabio opened "Mini Fair," which can be thought of as an eensy weensie, domestically-scaled counterpart to Artists Run Chicago. Fabio was joined by two other Chicago alternative galleries–The Swimming Pool Project Space and Floor Length and Tux (FLAT)–in creating miniature scale-model versions of their own spaces complete with diminutive artworks installed within.
What I find fascinating about the way the miniature is evoked here is how concisely these toy-sized spaces embody all of the qualities for which alternative galleries (in Chicago and elsewhere) are both praised and subtly derided: their smallness of scale; their scrappy, no budget, d.i.y. sensibility; their location within the space of the home and the domestic (and, by extension, 'the feminine').
I'm off to Hyde Park Art Center to see Artists Run Chicago. Below, a few images from "Mini Fair."  Look especially closely at the floor material in FLAT's space — it's kitty litter!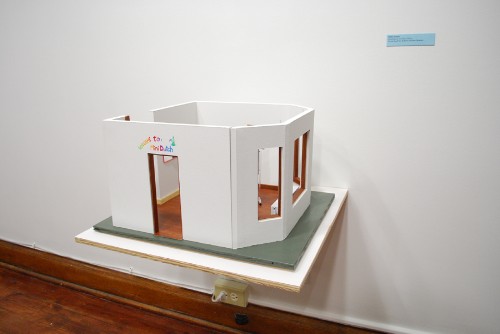 ---