1. Various Fades at Johalla Projects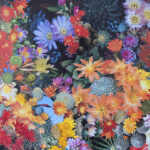 Work by Stephen Eichhorn.
Johalla Projects is located at 1821 W. Hubbard St. Reception is Friday, 7-10pm.
2. The Passenger at Aspect/Ratio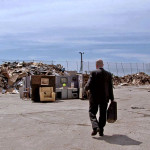 Work by Bryan Zanisnik.
Aspect/Ratio is located at 119 N. Peoria St. Reception is Friday, 5-8pm.
3. Burn It Down at Heaven Gallery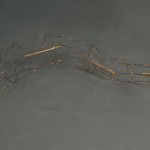 Work by Academy Records, Benjamin Zellmer Bellas, Judith Brotman, Ann Chen, Laura Davis, Meg Duguid, Jason Dunda, Andreas Fischer, Charles Fogarty, Jeffrey Grauel, John Henley, Andrew Holmquist, Carol Jackson, Kevin Jennings, Larry Lee, Jinn Bronwen Lee, Steve Reber, Daniel Schmid and Mindy Rose Schwartz.
Heaven Gallery is located at 1550 N. Milwaukee Ave. Reception is Friday, 7-11pm.
4. Universal Declaration of Infantile Anxiety Situations Reflected in the Creative Impulse at Gallery 400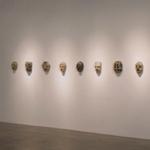 Work by the Los Angeles art collective My Barbarian.
Gallery 400 is located at 400 S. Peoria St. Reception is Friday, 5-8pm.
5. DESIRE(D) at Mana Contemporary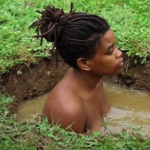 Work by the Industry of the Ordinary 2014 Summer School: Lucas Ballester, Tory Cheney, Allana Clarke, Andi L. Crist, Marlo Koch, Rian Lussier, Cynthia Post Hunt, Emma Saperstein, Emerson D'Artagnan Sigman and Valentina Vella.
Mana Contemporary is located at 2233 S Throop St. Reception is Friday, 7-10pm.
6. This May Have Happened at David Weinberg Photography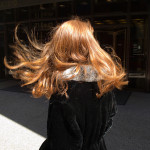 Work by Daniel W. Coburn, Susan Annable, Robert Shults, Matthieu Brouillard, Stacy Kranitz, Shannon Benine, Joey Potter, Paul Thulin, Elaine Miller, Larry Chait, Jessica Sladek, Eileen Keator, Amy Friend, Rachel Loischild, Joyce P. Lopez, Amy Becker, Kurt Simonson, Mateusz Sarello, Dan Streeting, Kevin E. Lyle, Matt Rahner, Ben Altman, Stefan Petranek, Lex Thompson, Amiko Wenjia Li, Cynthia Henebry and Jaclyn Wright.
David Weinberg Photography is located at 300 W. Superior St. Reception is Friday, 5-8pm.
7. Wolf Peach at Packer Schopf Gallery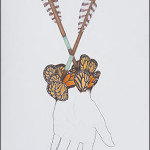 Work by Lauren Levato Coyne.
Packer Schopf Gallery is located at 942 W. Lake St. Reception is Friday, 6-9pm.
---
1. Histories/Photographies at DePaul University Art Museum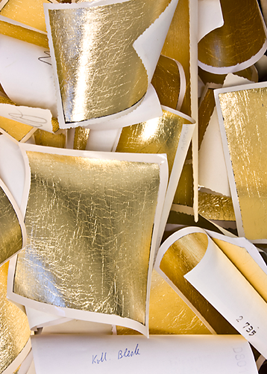 Work by Jeremy Bolen, Alan Cohen, Adam Ekberg, Myra Greene, Shane Huffman, Barbara Kasten, Jason Lazarus, Aspen Mays, John Opera, Jason Reblando, David Schalliol, Matthew Schlagbaum, and Adam Schreiber.
DePaul University Art Museum is located at 935 W. Fullerton Ave. Reception Friday, 6-8pm.
2. Ghosts Don't Burn at SideCar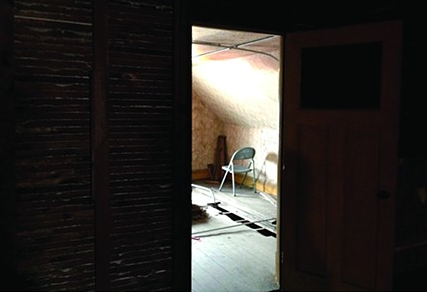 Curated by Lucas Bucholtz with work by Carl Baratta, Zack Wirsum, Lauren Ball, Nathan Carder, Mariano Chavez, Karolina Gnatowski, Pedro Munoz, and Mindy Rose Schwartz.
SideCar is located at 411 Huehn St., Hammond, IN. Reception Saturday, 5-10pm.
3. Of Walking at the Museum of Contemporary Photography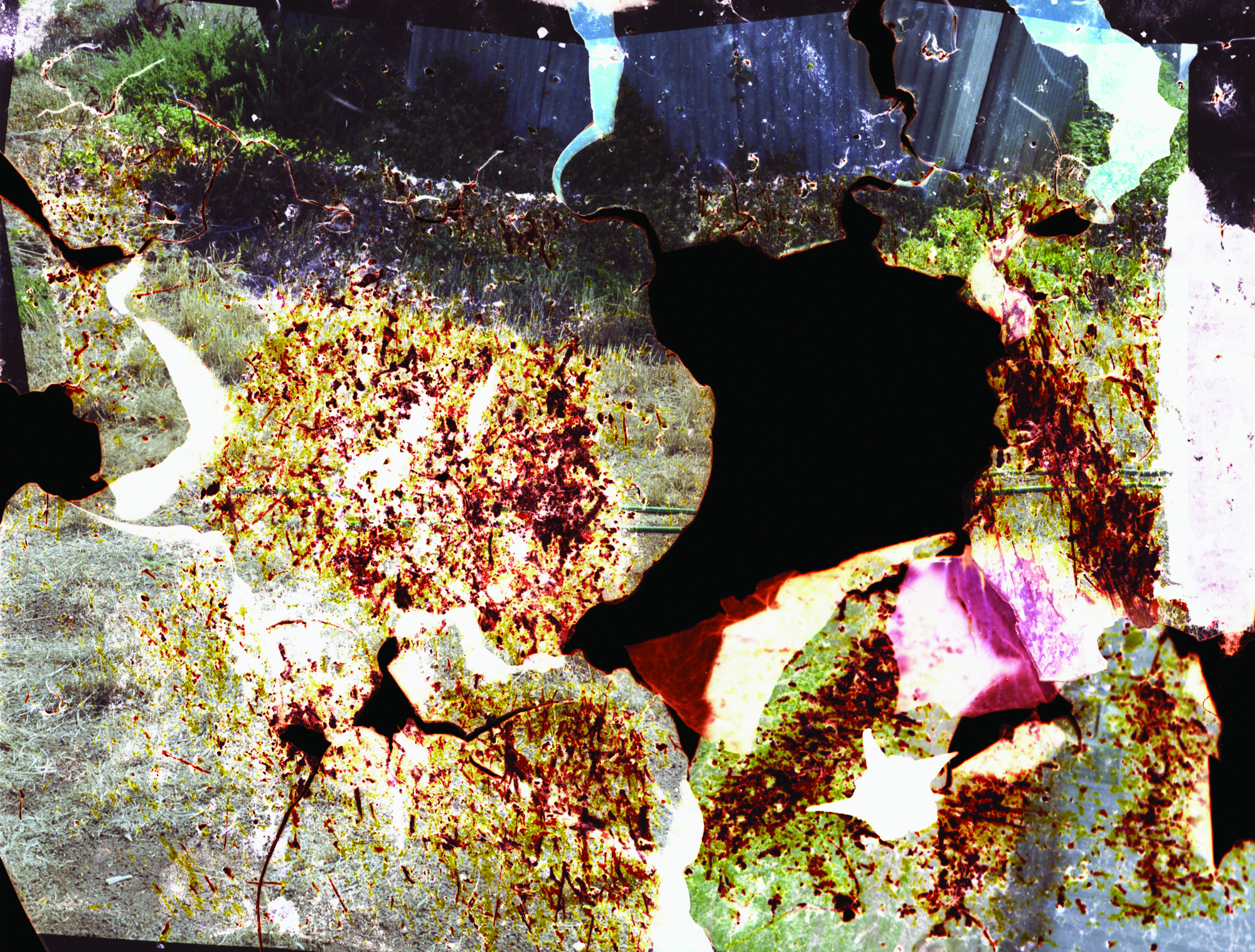 Work by Paulien Oltheten, Odette England, Atget, Garry Winogrand, Sohei Nishino, Simryn Gill, and Vito Accondi.
Museum of Contemporary Photography is located at 600 S. Michigan Ave. Show opens Friday.
4. 1st Annum-Hurrahs Lorry Celebration at TRITRIANGLE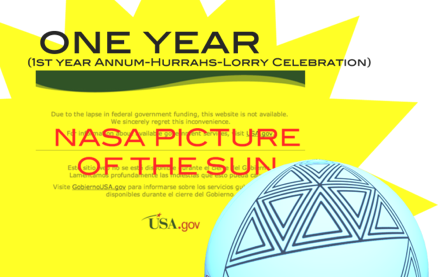 Work by Harvey Moon, Nick Briz, Yaloo Pop, Jason Soliday, William Robertson, Daniel Rourke, Incidental Music, shawne michaelain holloway, Kevin Carey aka Yung Pharaoh, and Chris McLaughlin.
TRITRIANGLE is located at 1550 N. Milwaukee Ave. Fl. 3. Reception Saturday, 7pm.
5. Paint, Paste and Sticker: Chicago Street Art at Chicago Cultural Center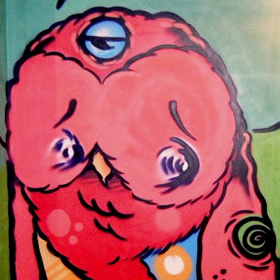 Work by Slang, Zore, Ish Muhammad, Hebru Brantley, Uneek, Statik, Brooks Golden, Chris Silva, Your Are Beautiful, Oscar Arriola, and more.
Chicago Cultural Center is located at 78 E. Washington St. Reception Friday, 5:30-7:30pm.
---
1. Bound and/or Stapled (or not) & Plant Life at Western Exhibitions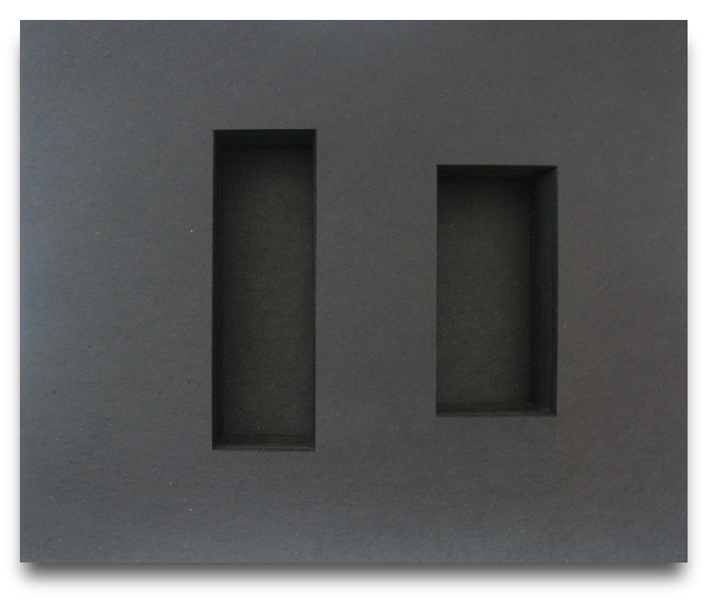 Bound and/or Stapled (or not) includes work by Elijah Burgher, Lilli Carré, Terence Hannum, Leah Mackin, Dutes Miller, Andy Moore, Miller & Shellabarger, Stan Shellabarger, and Scott Teplin. Plant Life is curated by Geoffrey Todd Smith, with work by Chinatsu Ikeda, Eric Wert, Heidi Norton, Jonathan Gardener, Mindy Rose Schwartz, Scott Wolniak, and Tyson Reeder.
Western Exhibitions is located at 845 W. Washington Blvd. Reception Friday, 5-8pm.
2. Two Women Do Three Things at Happy Collaborationists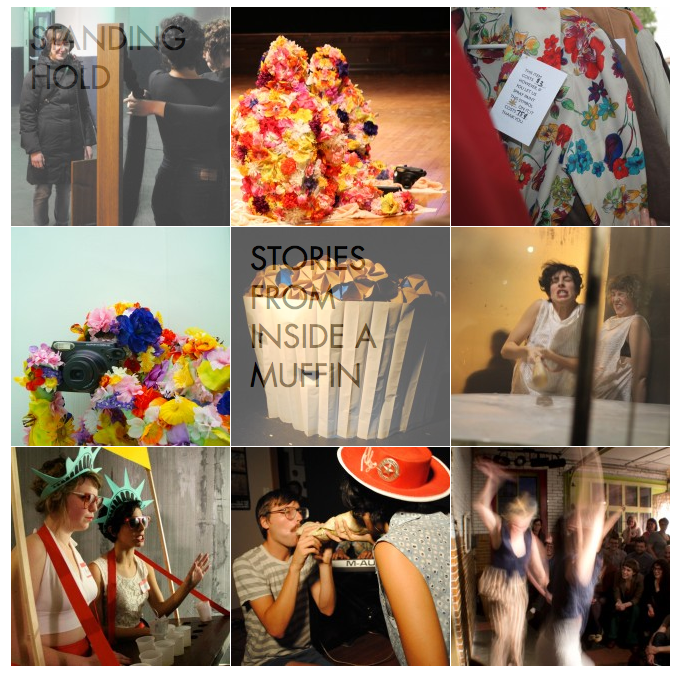 Work by Mothergirl (Katy Albert and Sophia Hamilton).
Happy Collaborationists is located at 1254 N. Noble St. Reception Saturday, 7-10pm.
3. Shit is Real & UUUUU at Devening Projects + Editions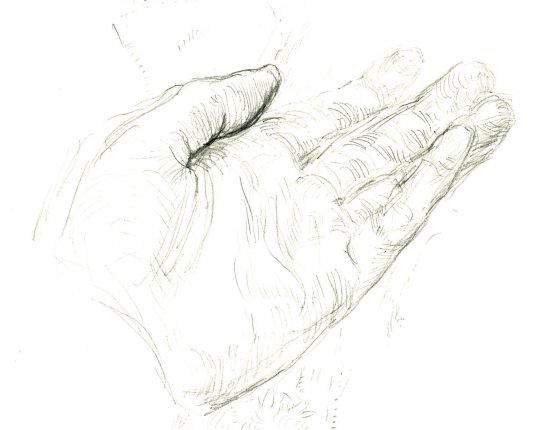 Shit is Real includes work by Aron Gent, Carrie Gundersdorf, Cody Hudson, Sofia Leiby, and Josh Reamesand Cody Tumblin. UUUUU includes work by Rainer Spangl.
Devening Projects + Editions is located at 3039 West Carroll St. Reception Sunday, 4-7pm.
4. Tempus fungit-amor mannet at moniquemeloche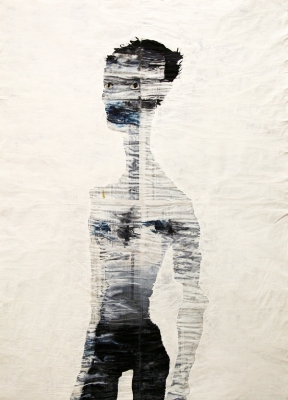 Work by Gabriel Vormstein.
moniquemeloche is located at 2154 W. Division St. Reception Friday, 6-8pm.
5. Contemporary Artists from Ukraine at Ukrainian Institute of Modern Art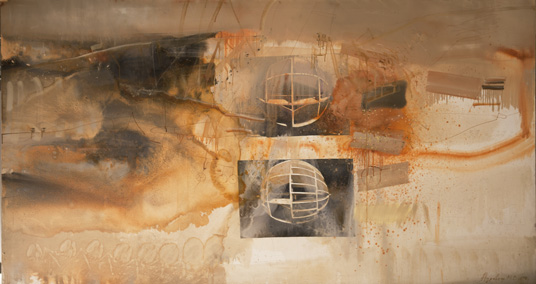 Work by Oleksander Babak, Oleksander Dubovyk, Serhiy Mikhnovsky, Roman Romanyshyn, Serhij Savchenko, Oksana Stratijchuk, Katarina Svirhunenko, and Mykola Zhuravel.
Ukrainian Institute of Modern Art is located at 2320 W Chicago Ave. Reception Friday, 6-9pm.
---
1. Living By Example at Northeastern Illinois University Fine Arts Center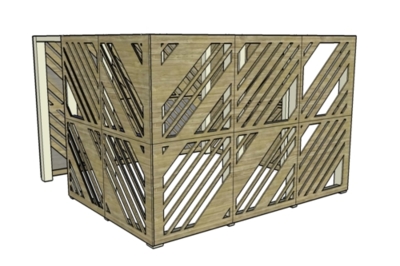 Work by Jeroen Nelemans, Ryan Richey, Ryan Travis Christian, Molly Zuckerman-Hartung, Deborah Boardman, Dana Carter, Kirsten Leenaars, Zachary Cahill, Ann Toebbe, Melissa Oresky, Alberto Alguilar, Corinne Halbert, Meg Duguid, Heidi Norton, Paul Nudd, Maria Gaspar, Mindy Rose-Schwartz, Eric Brown, Catie Olsen, and Michael Rea.
Northeastern Illinois University Fine Arts Center is located at 5500 N St. Louis. Reception Friday from 6-9pm.
2. the big stink moves like a moth towards the light at HungryMan Gallery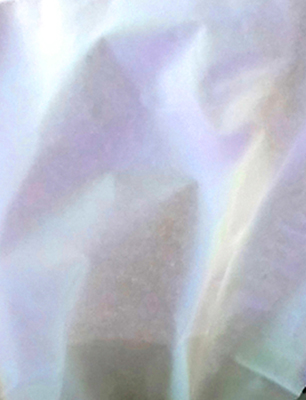 Work by Ethan Cook, McKeever Donovan, Michael Hunter, Andrew Laumann, Mallory Anita Lawson, Sofia Leiby, John Roebas, Letha Wilson, and Eric Veit.
HungryMan Gallery is located at 2135 N. Rockwell St. Reception Saturday from 7-10pm.
3. The Warmest Guest at Autumn Space Gallery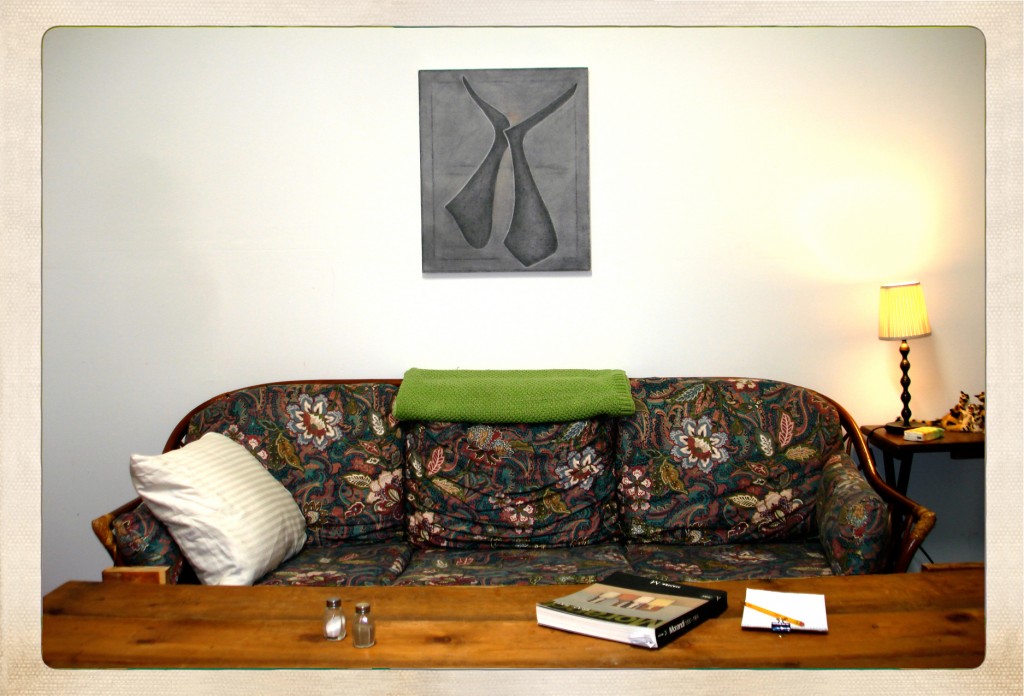 Work by Magalie Guérin.
Autumn Space Gallery is located at 1700 Irving Park #207. Reception Saturday from 6-9pm.
4. Honk If You Love Painting at Terrain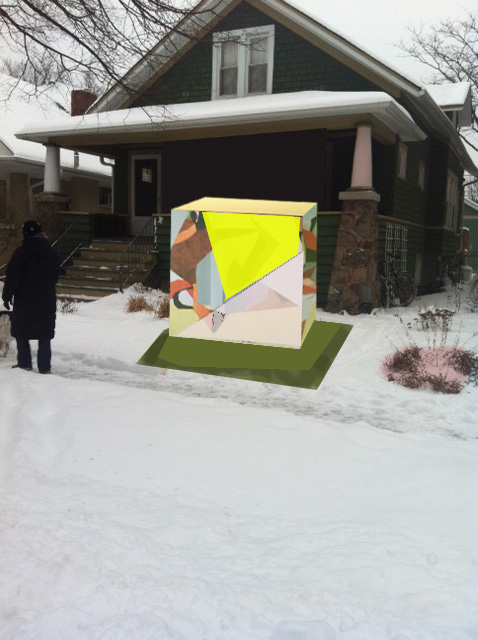 Work by Anna Kunz.
Terrain is located at 704 Highland Ave., Oak Park. Reception is Sunday from 2-4pm.
5. Accidents in Gravity at ACRE Projects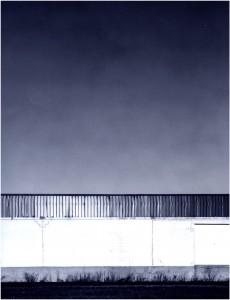 Work by Michelle Anne Harris.
ACRE Projects is located at 1913 W 17th St. Reception is Sunday from 4-8pm.
---
Guest Post by Dan Gunn
Artist Mindy Rose Schwartz has shown her sculpture and installations throughout the United States with exhibitions in Houston, TX; Brooklyn, NY; St. Louis and Kansas City, MO; Miami, FL and Chicago. Her work has been written about in artnet Magazine, Beautiful Decay (online), Time Out Chicago, The Chicago Tribune, Newcity, ArtForum, Frieze Magazine, Art in America and Whitewalls.  Schwartz earned her MFA at the University of Illinois, Chicago. I caught up with her after the close of her most recent show of work at Threewalls. The following is our conversation.
DG: How do you think about your materials?
MRS: The materials and processes I use have to make sense in relation to the meaning of the piece.  So, for example, in this body of work, one of my reference points are remembered objects from the house I grew up in.  So my use of ceramics, macramé, white stones, and gold chain are materials I came in contact with in my past and have resurfaced to add to a palette of materials for sculpture.  I am also interested in processes and skills that I learned while growing up, before I made it to art school.  Why do I know how to make every type of lanyard key chain, or a macramé belt, or to crochet a yarmulke, or to paper mache? They are a window into specific class, cultural and gender specific moments that shaped my experience.
DG: What else makes up those "reference points"?
MRS:  As I was developing my proposal for Threewalls, I wanted to transform the gallery space into an idealized and symbolic domestic space. There is a smaller room as you enter, a large grand space in the center and a smaller more intimate space at the end.  As you walk through, I thought of the first room as the foyer, the next as a living room and the last, a sunroom. In a home these are the spaces that you pass through, or only use on occasion or special occasion, not the every day living spaces.
The sculptures in each of the spaces are an amalgamation of the furniture, objects and people that would reside there. They reflect the kind of pictorial or fictive aspect that each of those rooms implies.   Some of the sculptures in the living room space are: Chandelier, Credenza, and Vanity. I mean the credenza, what is it for? Who has room for the credenza? It's a piece of furniture that's purpose is to hold and display decorative objects and fancy dishes. The Chandelier too has a type of aspiration to it, a light that is dressed up in its finest jewels. These objects and what they represent become starting points to imagine their transformation into something else.
DG: Then what about the sunroom?
MRS: I was trying to create a space that was sort of mournful and had a kind of longing to it, but peaceful too. The sunroom has a sun in it, of course.  It is created through a technique called, string art, which was a craft process I learned in fifth grade.  It was supposed to teach that straight lines create a curve. The piece is called The Tender Light of Hope. In the living room space, it has its counter part in a piece called, The Depths of Bleak Despair.  These two pieces provide a kind of emotional bracketing for the show.
Two other pieces in the space are called Friends, and A Peaceful Man.  Friends are two, coil pot, heads sitting on the remnants of my grandmother's mink coat. The coat was handed down through the family, repurposed, refashioned and redistributed as: a sporty jacket, a hat and some earmuffs. A Peaceful Man is also just a head, but his beard and mustache swoops down to form his legs and sprout a flower. I thought of it as my "Giacometti moment".
DG: You mentioned collectibles, how do they factor in? What kind of symbolism lies within them?
MRS: I was trying to find a way to get the figure back into my sculpture, in an effective way. As a sculptor, you're kind of off the hook.  You don't really have to use the figure, because the viewer is the figure. The sculpture exists in the same space as your body. There is this uncanny weirdness when you perceive your body in relationship to this representation of one. That begs the question. How does it get in there and not be a statue. Statues are hil-ar-e-ous! They're so heavy. There is funniness to them.  How to show the body… I tried to think of them along those lines then, to not be "figurative" but "figurine-ative"
Figurines and decorative objects have a strange life span to them, right? They sit in the home in one spot for a whole lifetime. Then they get handed down, auctioned off or go to a thrift store and go to another house to sit in one spot for another lifetime.
The collectible object is really a way many people experience sculpture in their everyday lives.  It is like the three dimensional version of a Picasso poster or, depending on your taste, a Margaret Keen poster.  That is how I experienced it mostly, more often through home decorating than a trip to the art museum or a stroll through a sculpture park. So there are these mass-produced objects that one way or another make it into your life and stay. Over time it will look very different and mean something very different to whoever has it. In fact two identical objects become fundamentally very different things. I'm trying to show how my history with specific objects morphs their form and how I perceive them with the their stories still attached.
Of the definite genres of collectible figurines some interest me more then others. I particularly admire ones that address the landscape or nature.  I made my versions of this type for Credenza.  There are also characters that reoccur across many different brands of collectible objects; the CLASSIC mainstays of every family of Precious Moments, Lladro, or Royal Dalton are the harlequin, mime and ballerina.  I made a series of those characters for the "Vanity" piece.
Aside from the emulated realism of collectible objects, I love the sincerity of those that adopt a modernist "look" as their most prominent style.   There is nothing like the grace or elegance of an abstract dancer's elongated neck or the motion of flowing dance attire captured in porcelain or electroplated aluminum.
DG: So you see the forms of décor as the remnants of Modernism?
Well, I guess this comes back to how and when I experienced Modernism as a  trickle down influence in popular culture during the seventies.  I saw a lot of Hollywood musicals growing up.  Most of these movies started out on Broadway and one of the byproducts of their translation into cinema, seemed to be these inexplicable dance sequence that would interrupt the regular narrative of the story to express some kind of emotional drama or conflict in the story. The Dream Sequence Ballet in Oklahoma and the Rumble scene in West Side Story are real stand- outs.  The main characters come onto these angular abstract sets and work it all out through Modern dance.  The piece Dream Sequence Ballerina has a little stage set and dancer's graceful head as a fantasy interlude atop a modernist piece of ceramics.
DG: As you think about the decorative object, is there also a kind of spiritualism, mysticism or "pop-religion" that is also reflected in it?
MRS:  Objects are very powerful, especially in how they can absorb meaning or deflect it, depending on the context.  There are a couple pieces in the show that allude to religious Jewish objects. For instance The Hands of God in the foyer,  references a religious object call the "yad".  "Yad literally means 'hand' in Hebrew.  It is an object that is used to read from the Torah because you are not allowed to touch the scroll.  It is an ornate stick about seven inches long with a very realistic hand on the end of it. They really are amazing looking objects. I made two yads. These long skinny arms with big hands swoop down from the ceiling. They are the hands of God giving birth and from their palms emerge people. The figures are these half formed little homunculus men.
Other figurative references are more specific to cultural or historical milieu. I'm thinking of the Credenza, actually, it's feet are the "keep on trucking" foot and it's pointing hand is from the "I'm with Stupid" Tee Shirt.
DG: Ha! So how does humor function in your work, is it important?
MRS: I try to combine several different emotions in one object like: Sad and pretty, or funny and strange, so there is more than one way to read the work at the same time. Humor is definitely in the mix.  I think through humor and often, unlikely connections result in something amusing. Another aspect to humor in my work is through bad taste.  Humor itself often has a double edge to it.  It can be really nice and really mean at the same time.
DG: Can you discuss your relationship to process and craftsmanship?
MRS: The finished object shows the history of how it's made. There is a particular look to materials when you first learn a skill that I happen to really like.  There is a type of enthusiasm and inventiveness that translates to the work as you try and form it into something. This has a unique type of meaning that is very different then something that has no loose ends.  The final look of the work has to support the meaning of it.
DG: How do you know when you've gone too far, or haven't gone far enough with your sculptures?
MRS: If it doesn't have a kind of balance between emotional responses it's not finished. For example I made a piece for the show where I wanted to reference something whimsical but to actually express a totally different feeling. The piece t ended up just being whimsical. There was no tension in it.  I'll still work on it, but it definitely didn't make the cut. There is a fine line between trying to make work about something and just making the thing in and of itself.
Dan Gunn is an artist, writer and educator living in Chicago.
---